New & Hot Bumpers, Towing, and Racks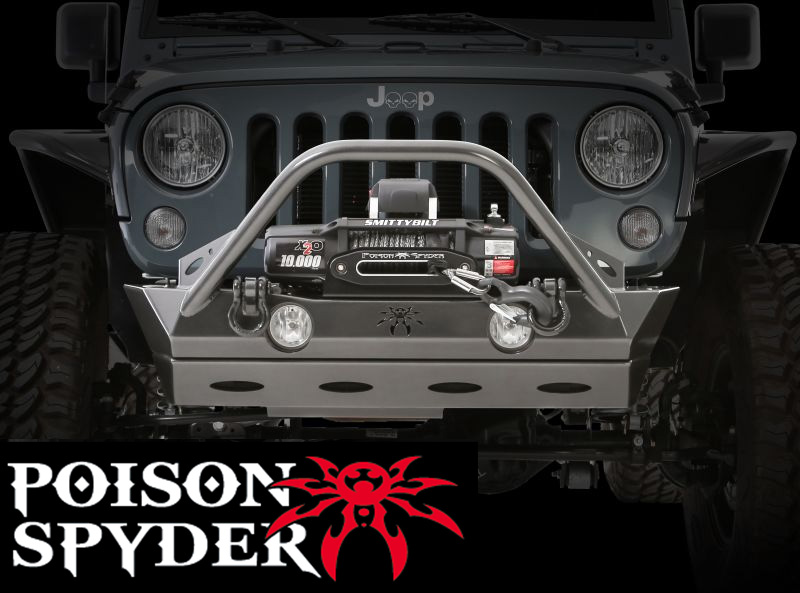 Maximizes protection while providing clearance for big tires from the angled facets that prevent rubbing, even at full suspension articulation or full lock of the wheel.
Poison Spyder RockBrawler Front Bumper
From
$739.99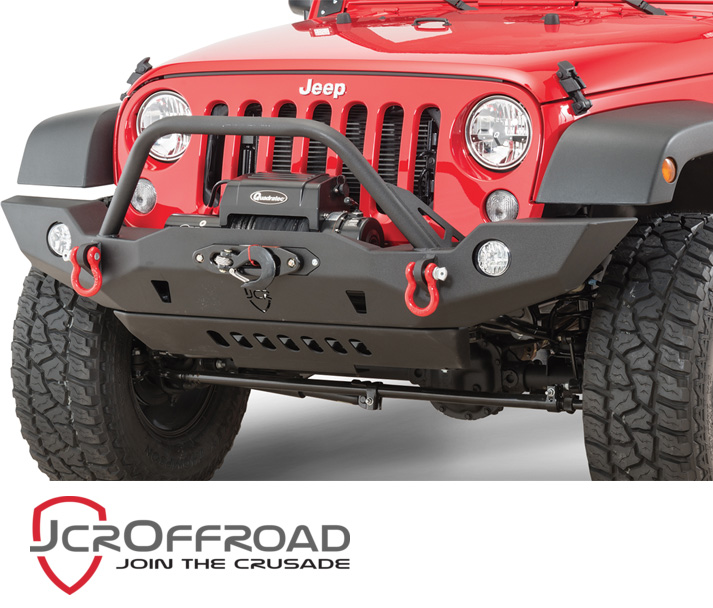 Here's your chance to break the bondage of bad design and high prices with the new JcrOffroad Vanguard!
JcrOffroad Vanguard Front Bumpers
From
$966.77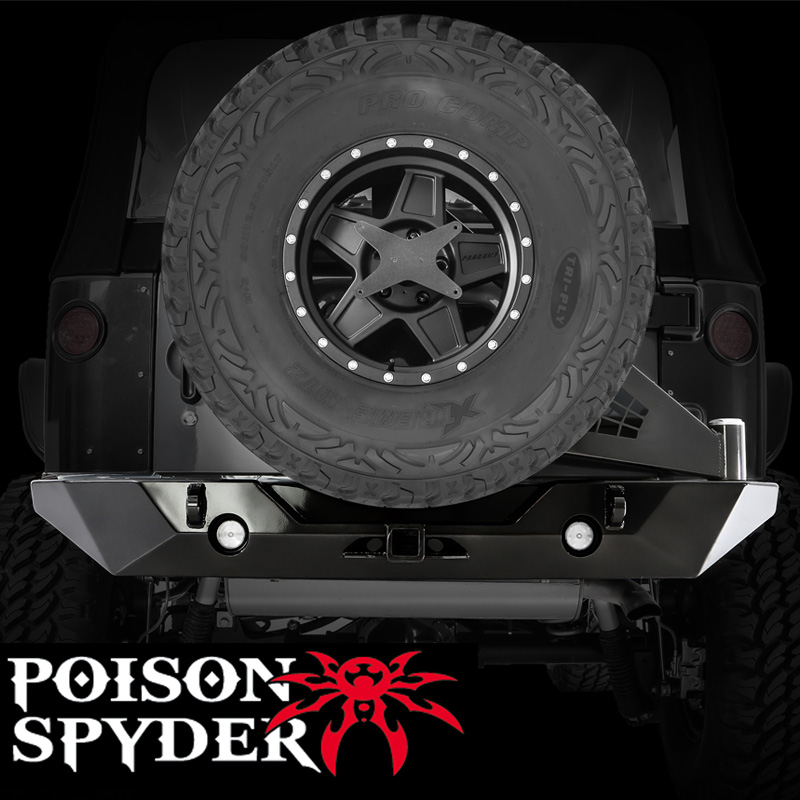 Combines the best features to maximize performance on the toughest trails with some of the more refined traits not normally needed on a dedicated rock crawler.
RockBrawler II Rear Bumper
From
$699.99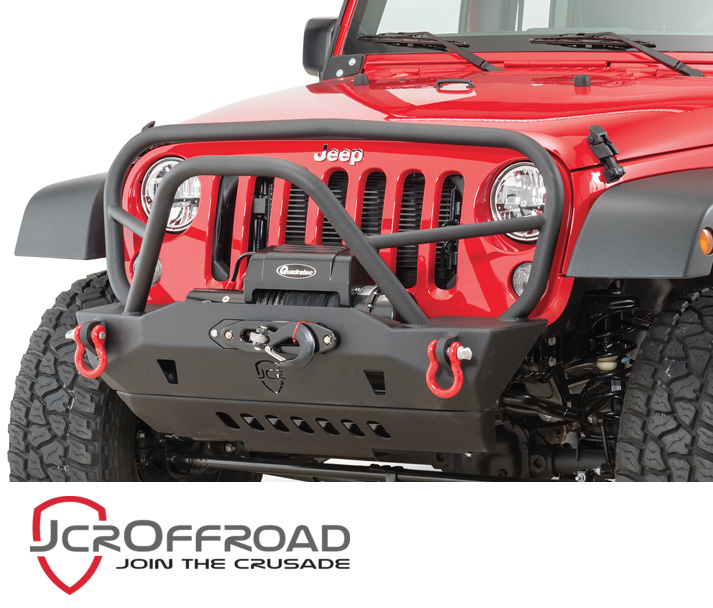 The Deluxe Mauler is for those looking for maximum clearance, uninhibited approach angle and a streamlined look.
Deluxe Mauler Front Stubby Winch Bumper
From
$802.26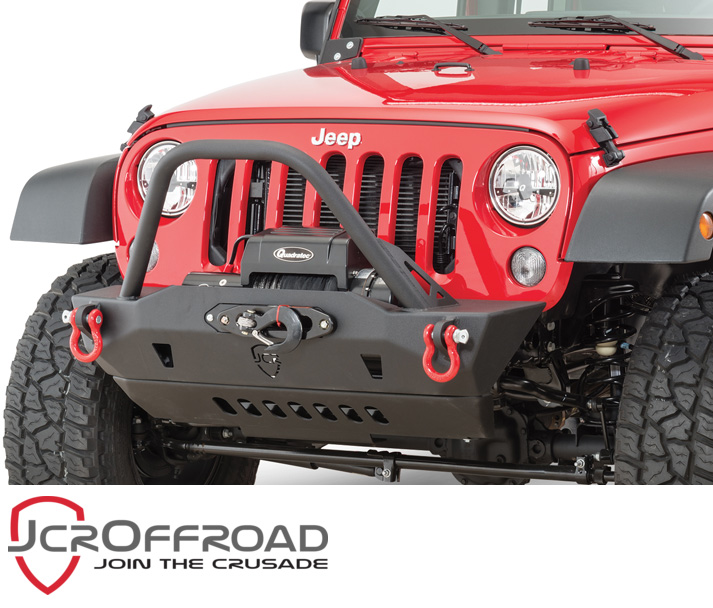 The Mauler is for those looking for maximum clearance, uninhibited approach angle and a streamlined look.
Stubby Winch Bumpers
From
$608.71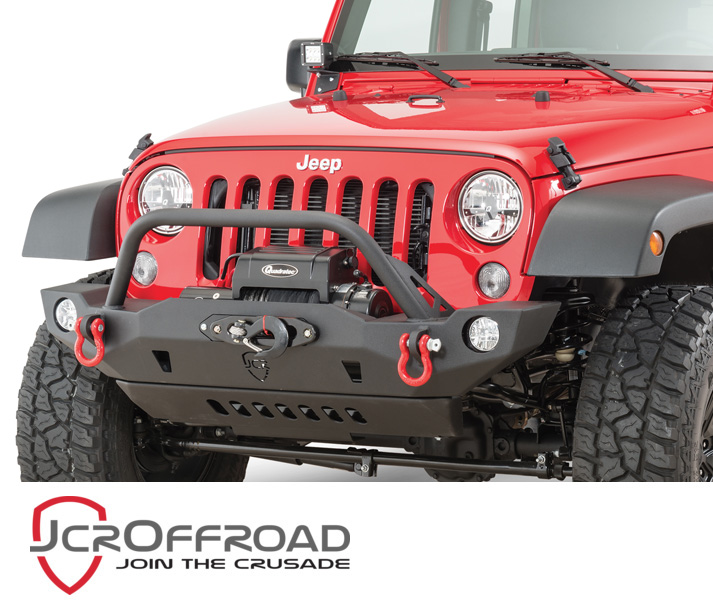 JcrOffroad's Crusader Front Winch bumper is designed for those looking for improved clearance, but still want some fender protection for the Jeep Wrangler JK.
Front Crusader Winch Bumper
From
$705.48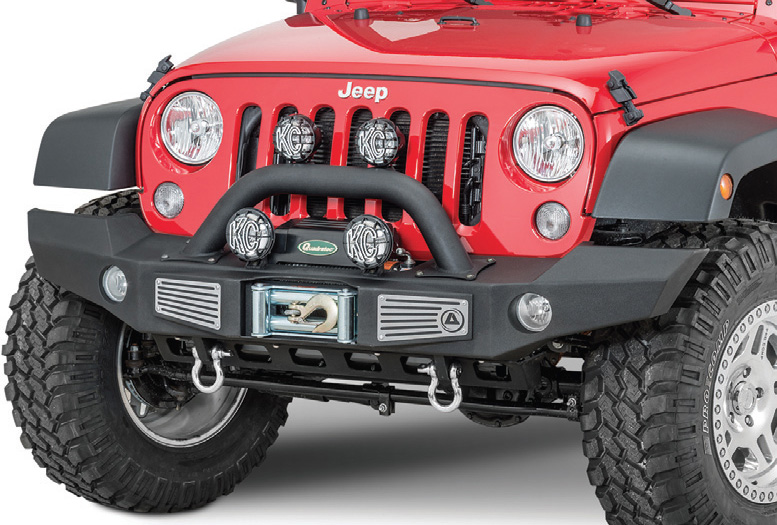 4 piece design with recessed winch mount allows greater air flow through the grille.
The removable bull bar offers two mounts for auxiliary lighting.
Accepts factory fog light housings.
Smittybilt XRC Atlas Bumpers from
$599.99
$699.99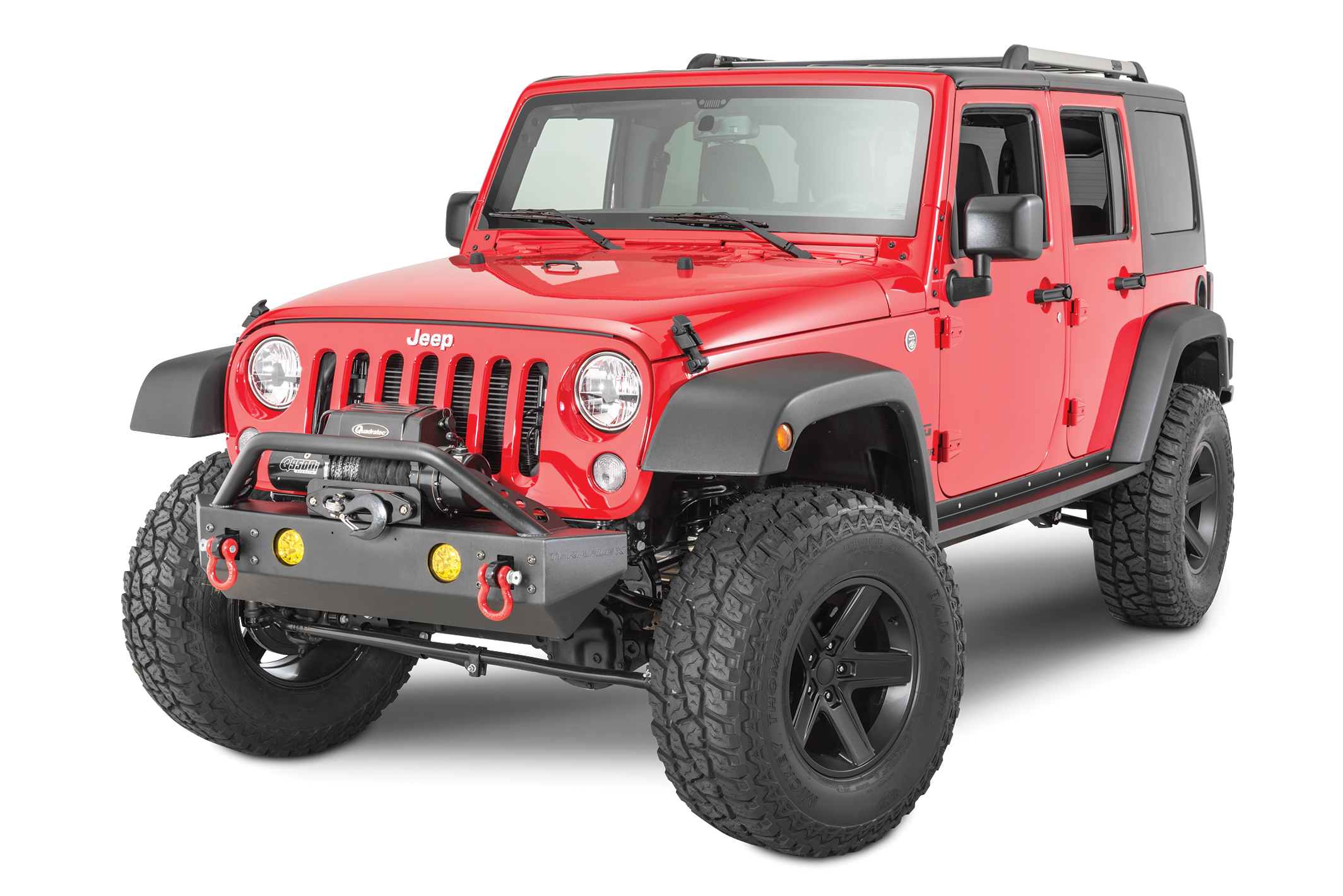 Fits all winch models with standard bolt pattern
Integrated D-Ring and factory fog lights mounts
Made in the USA!
Explorer Front Bumper
From
$437.94
Externally Suspended Replacement Soft Top Integrated with a Roof Rack!
Innovative Sun Slider Retractable Roof Easily Operates from the Convenience of the Front Seats!
Operate Soft Top without Unloading Overhead Gear!
Rugged Ridge Exo-Top
From
$1,259.99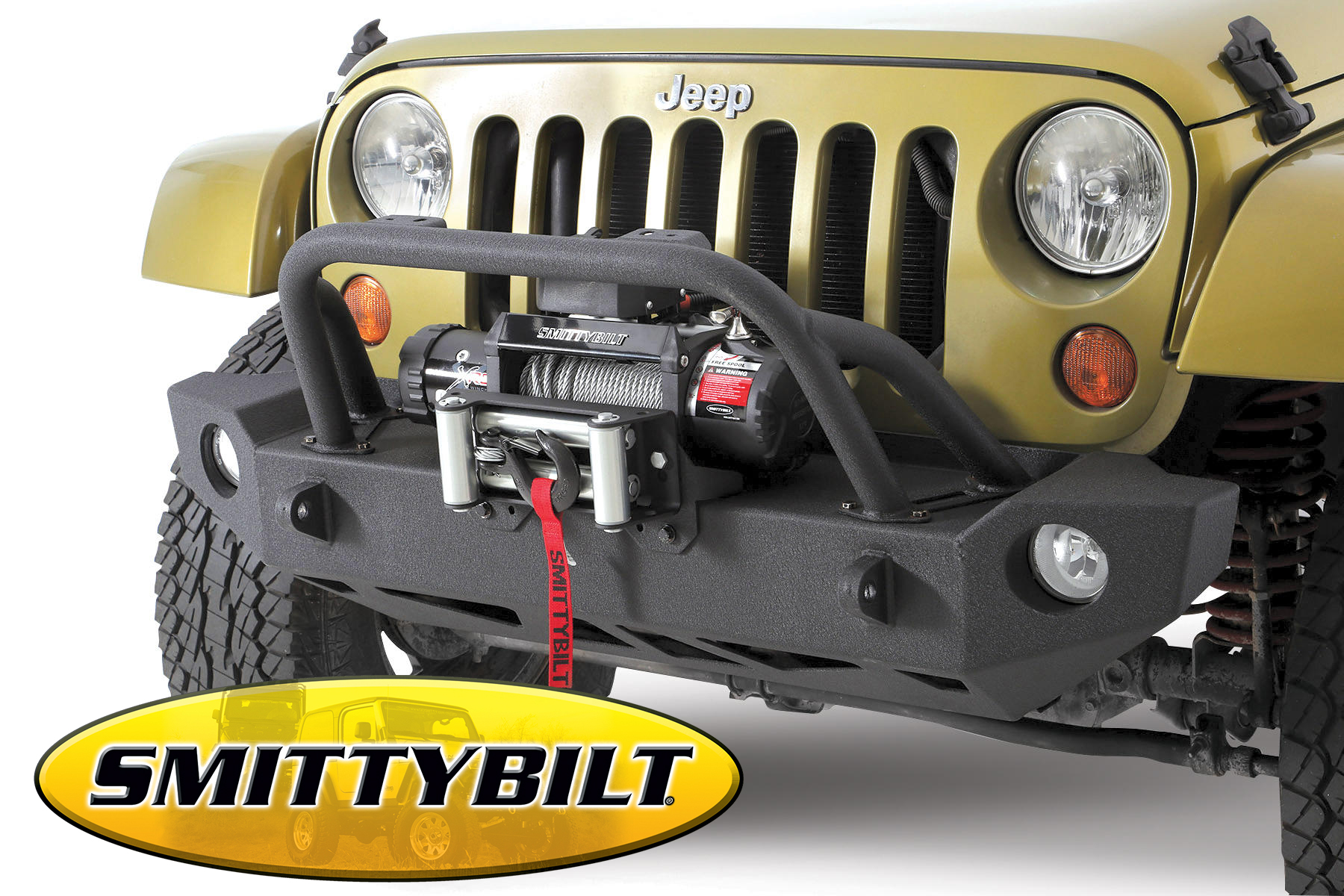 3/16" cold-rolled steel construction
2 stage matte black finish
Removable 1.75" overrider hoop
$369.99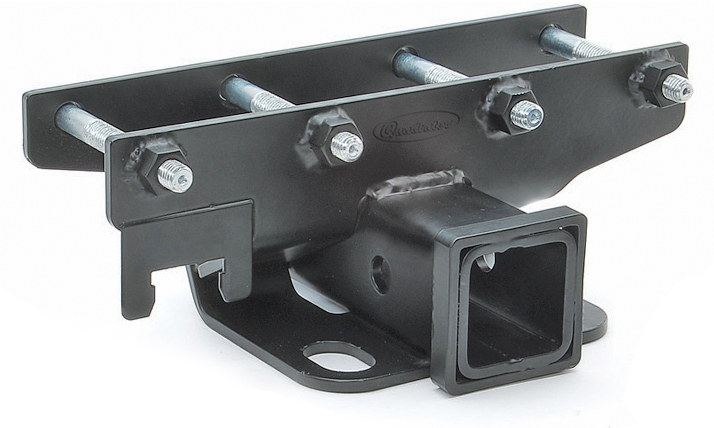 3,500-lb tow rating and 350-lb tongue weight
Accepts bike racks, cargo baskets and receiver hooks
Includes simple bolt on instructions
Premium 2" Receiver Hitches
From
$59.99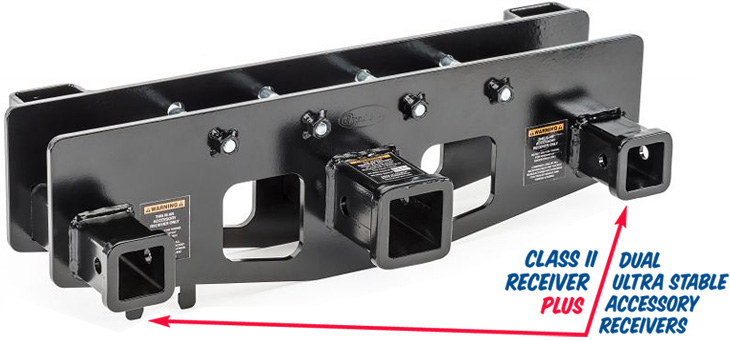 The VeraHitch redefines receiver hitches!
2" Class II Receiver with 3,500 lb Tow Rating.
Superior Stability over Single Receiver Accessories.
Easy No Drill Installation.
VersaHitch Receiver Hitch
From
$119.99
$159.97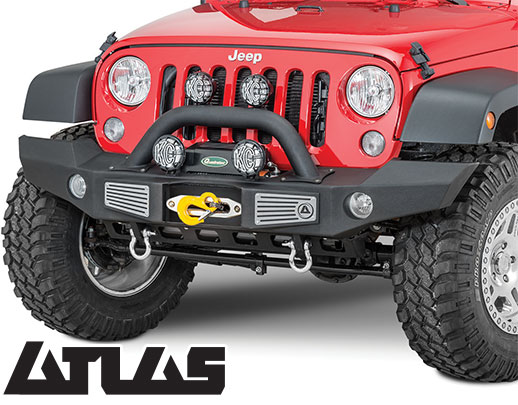 Save $100 with purchase of the Smittybilt XRC Atlas Front Bumper with Q9500is Winch with Synthetic Rope!
XRC Atlas Front Bumper with Q9500is Winch
$1,099.99
$1,199.99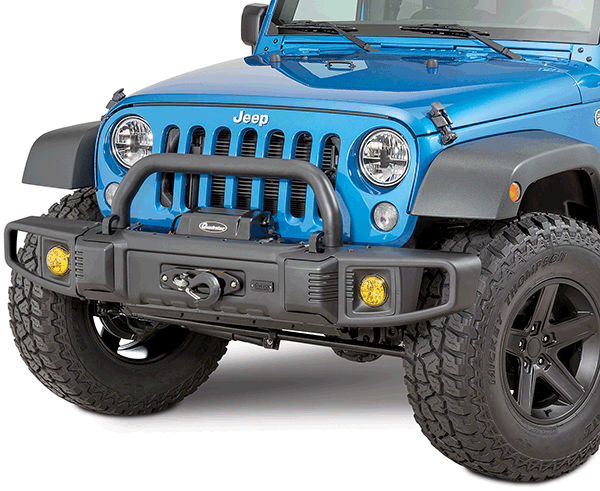 Stamped Steel Construction
Removable End Caps for Larger Tires
Optional Winch Mounting Plate
Accepts Factory & LED Fog Lights
TACTIK Front Bumpers
From
$699.99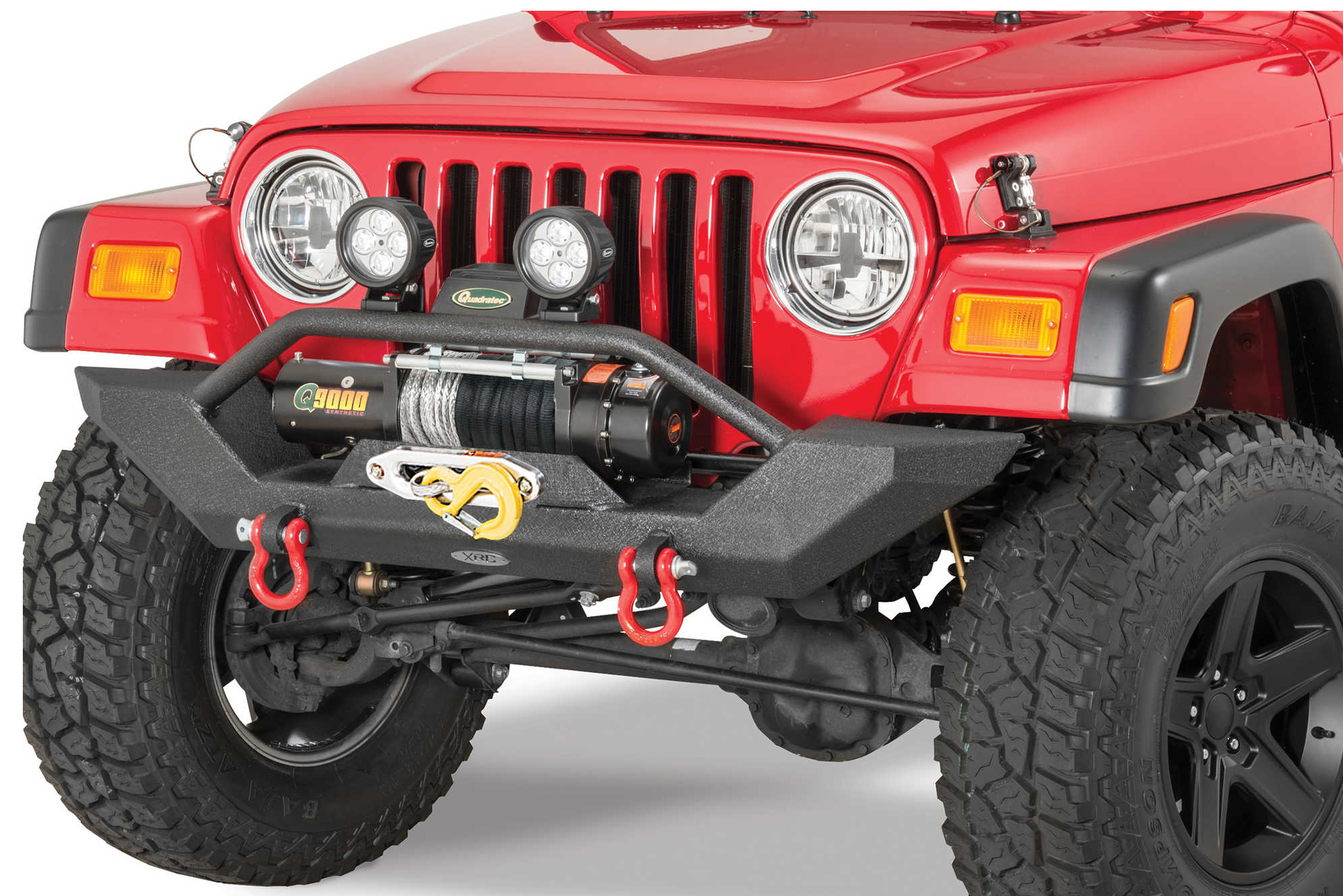 Save $75! Smittybilt XRC Front Bumper with Q9000s Winch with Synthetic Rope!

Completely redesigned, the Kargo Master Congo Pro Racks are truly expedition grade.
Congo Pro Racks
From
$930.00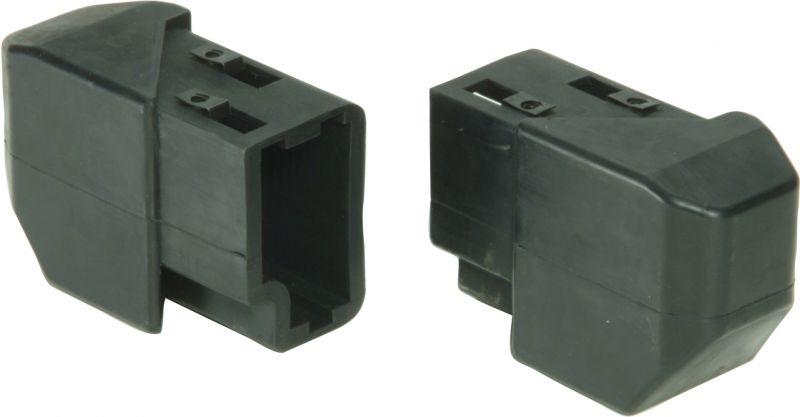 These easy to install end caps replace your factory hollow plastic end caps creating a rock bumper style in just minutes! Available for the front and rear factory bumpers.
For 1997-2006 Wrangler
$49.99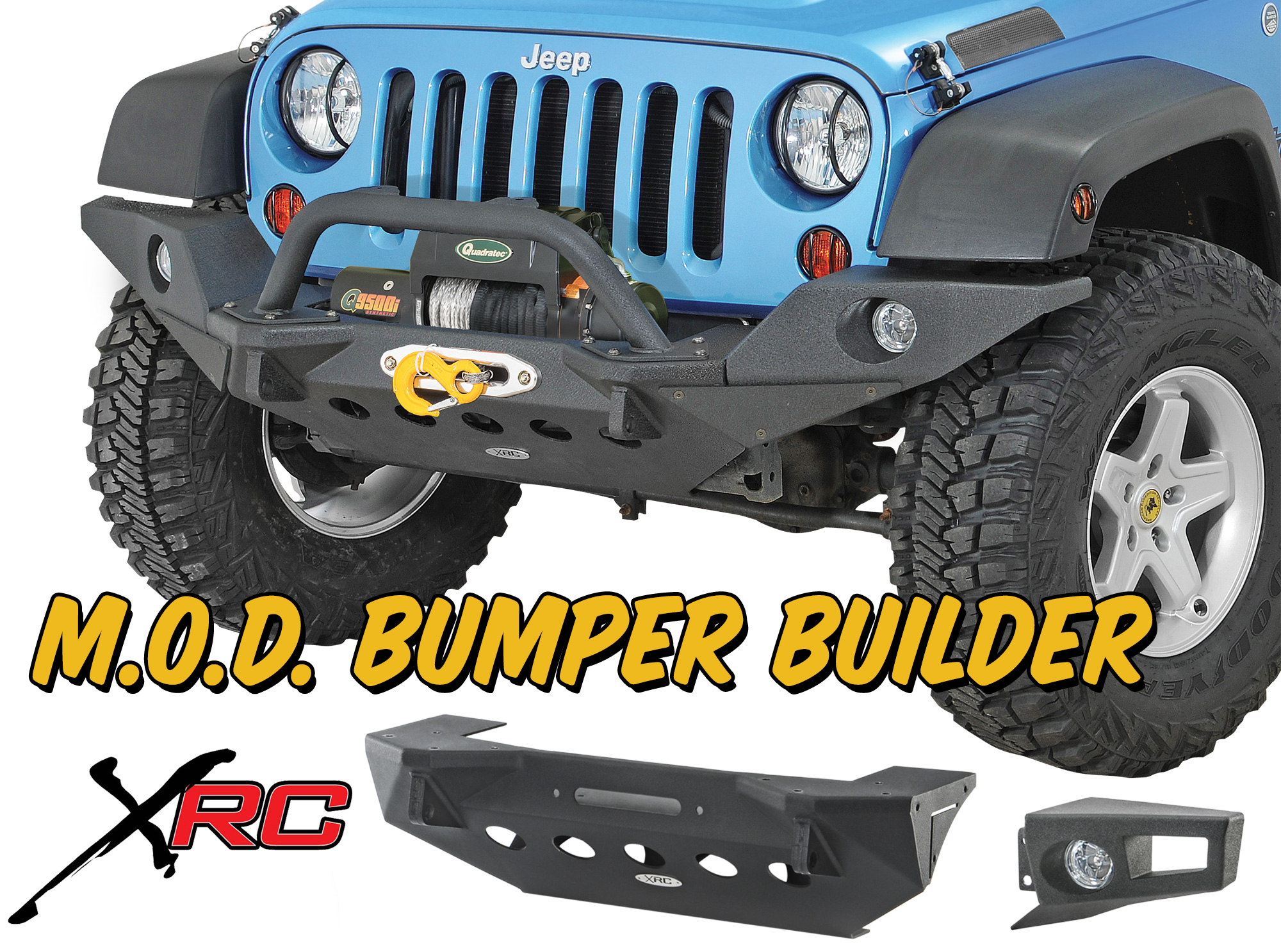 Build it the way you want it! This all new JK XRC M.O.D. (Multi Optional Design) Bumper System allows you to design your bumper for any terrain. Supports up to a 15,000 lb. winch.
Smittybilt XRC M.O.D. Bumbers from
$399.99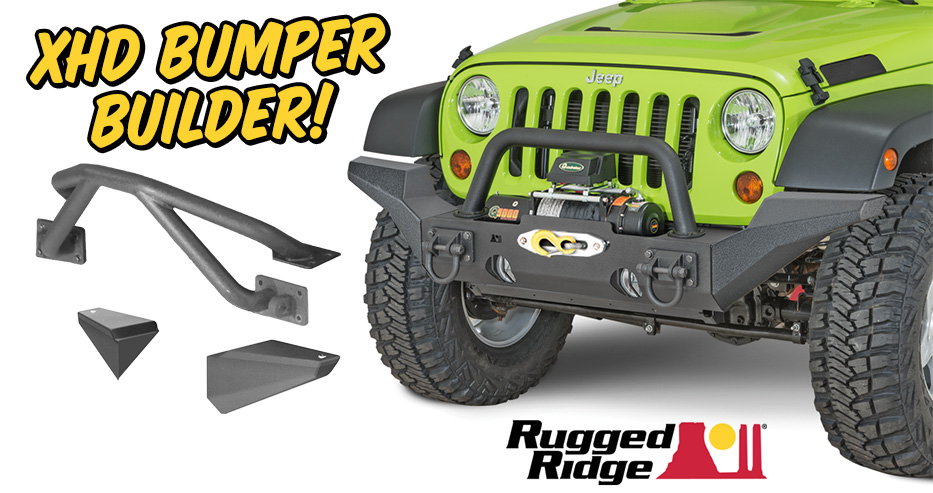 Design your own bumper! Starting with the XHD Center Base section for a budget build, you can add different ends and hoops as the trails require without breaking the bank.
Rugged Ridge XHD Bumper from
$531.99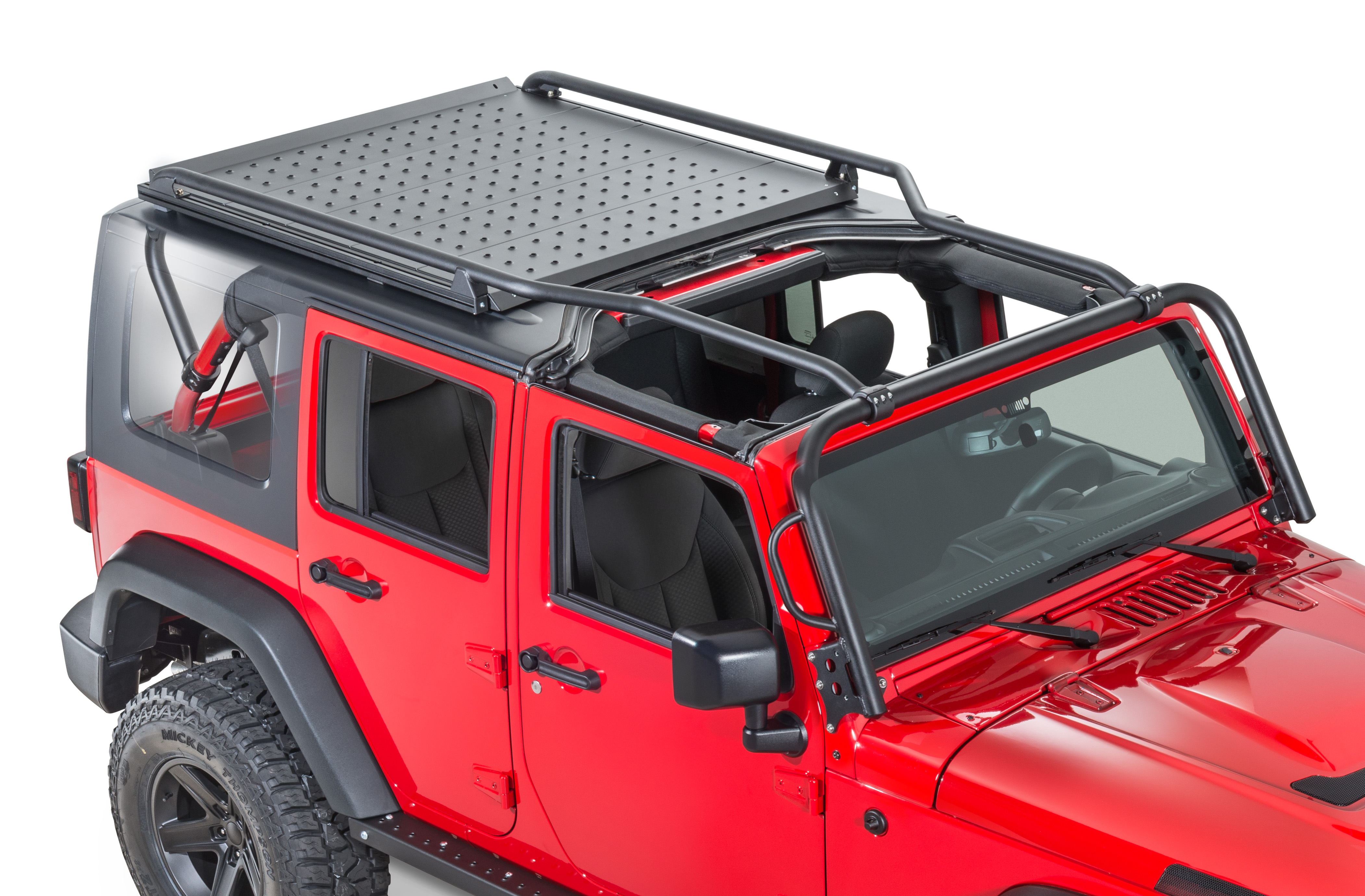 The Kargo Master Lo-Pro Mod-Rack provides optimal cargo capacity with minimal height penalties. Mounts to the factory hardtop with roll bar reinforcement bracing.
Kargo Master Lo-Pro Mod-Racks from
$800.00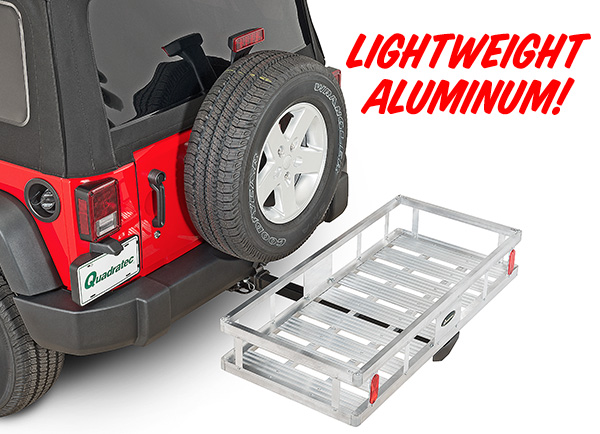 Weighing in at a mere 28 pounds this rack is lightweight yet rugged and fits into any 2" receiver hitch tube to provide instant storage for gear on the go.
Lightweight Aluminum Cargo Rack
$129.99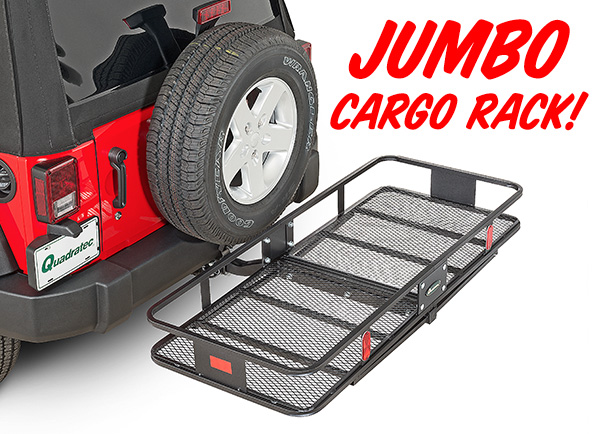 Quadratec's receiver hitch cargo racks make easy hauling for nasty, dirty stuff like this week's trash, greasy car parts, sacks of concrete and bags of mulch.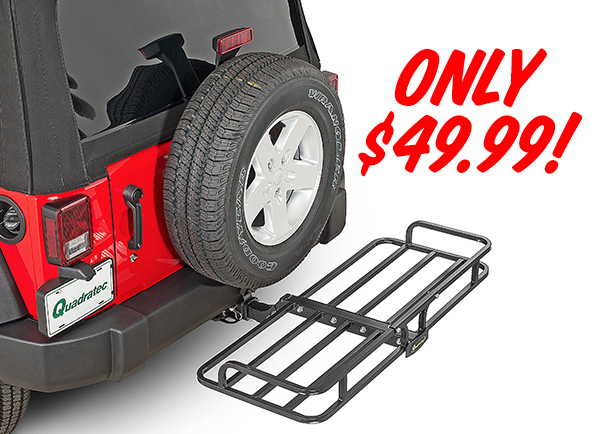 The convenience of carrying additional camping gear, luggage, hunting trophies, gardening materials and coolers has never been easier. Fits into any 2" receiver hitch.
Quadratec Compact Cargo Rack
$49.99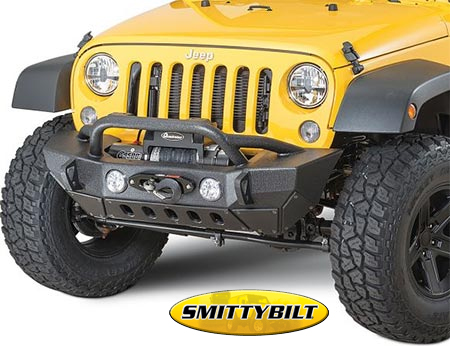 With an updated look that is sure to turn some heads, the next generation XRC front bumper was designed to meet the needs of off road enthusiasts.
Smittybilt Front XRC Gen2 Max Bumper
$699.99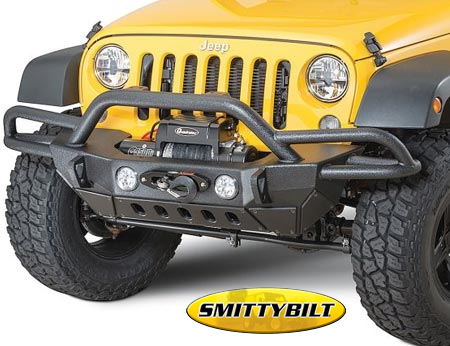 The new Smittybilt SRC bumpers have been completely redesigned with more aggressive styling and heavy duty features, providing the ultimate protection for rock crawling.
Smittybilt SRC Gen2 Front Winch Bumper
$599.99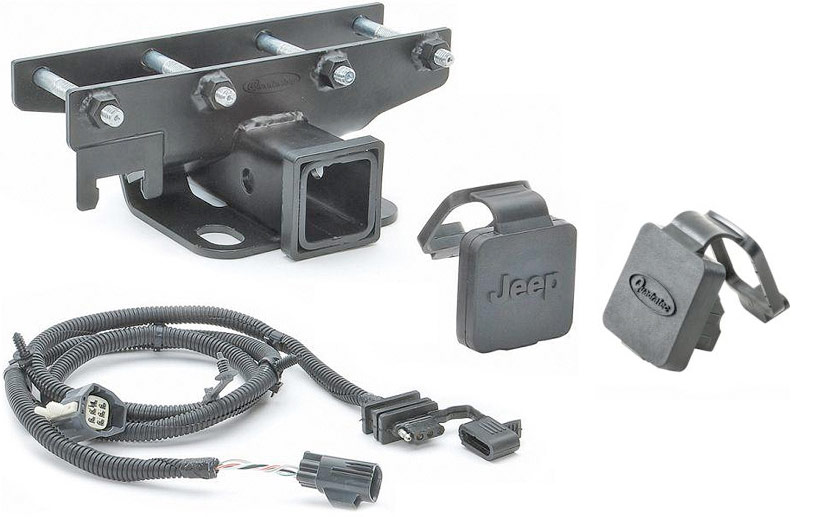 Premium Class II Hitch
Includes Wiring & Hitch Plug
Easy to Install