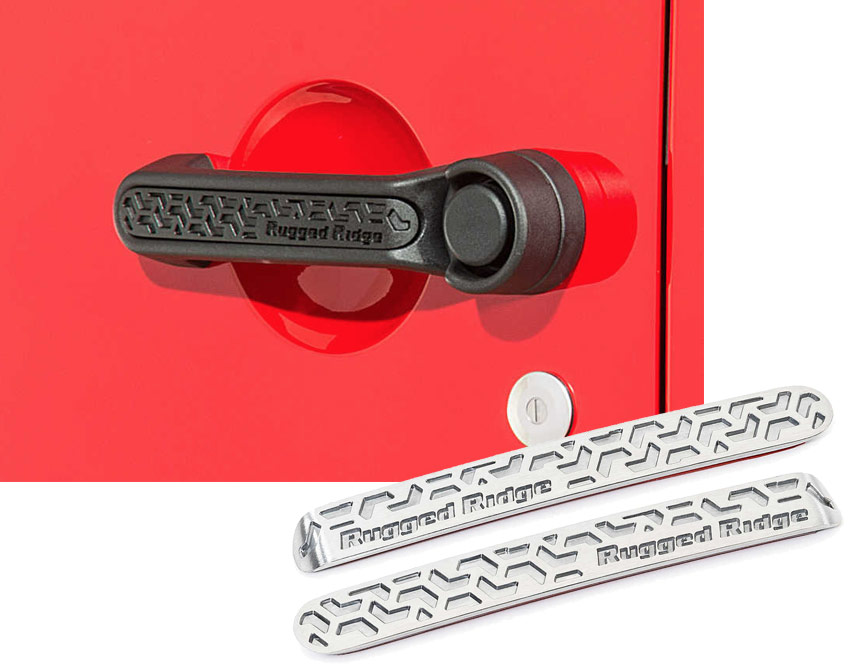 Bring a tasteful off-road accent to your JK with Rugged Ridge Elite Door Handle Inserts featuring a cool tread-inspired inlay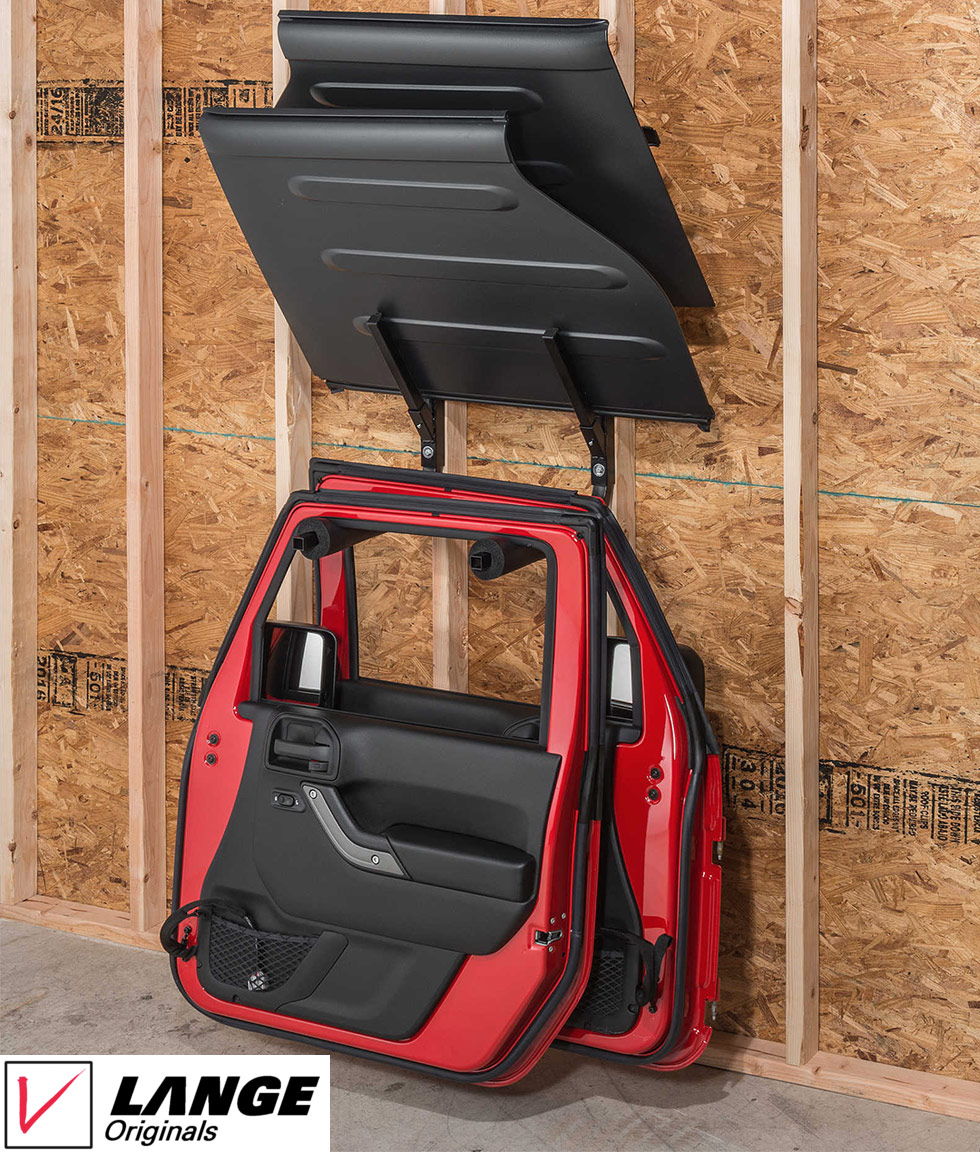 Storing your hardtop freedom panels and steel doors is easy and convenient with a Lange Roof Panel & Door Hanger Combo Bracket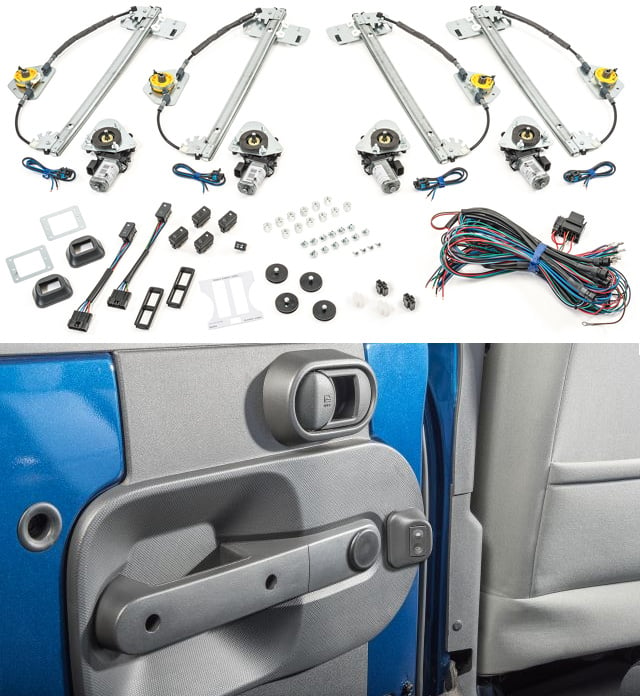 Add power window convenience to your Jeep with this affordable kit.
Power Window Kits
From
$359.99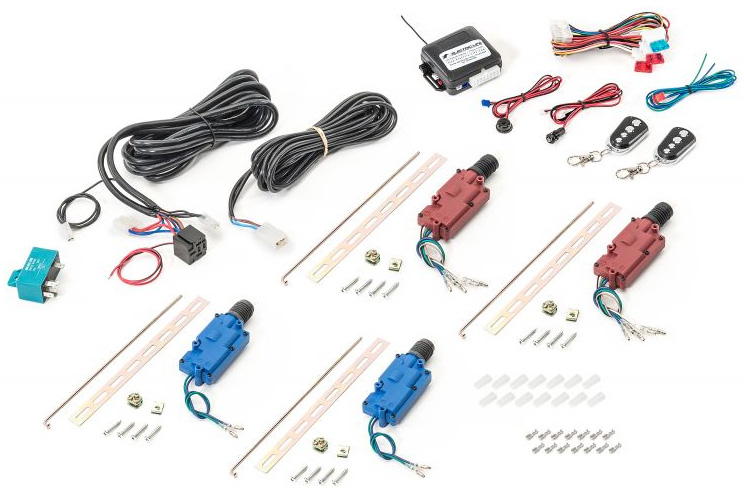 Our power door lock kits are Swiss made, and are original equipment on Ferrari, BMW and Mercedes Benz. Includes central locking module and easy keyless entry integration.
Power Door Locks
From
$24.99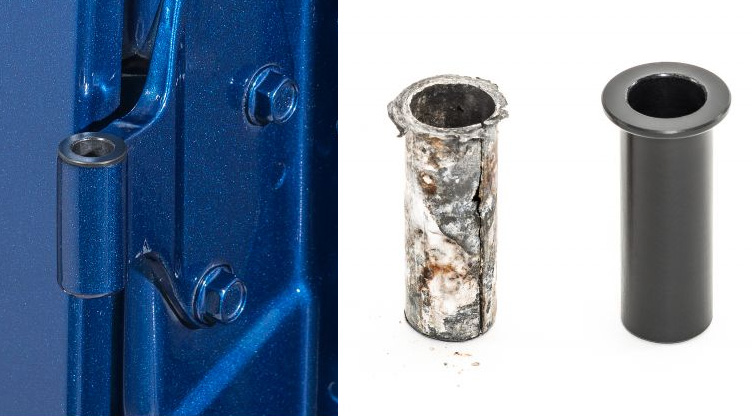 Replace corroded and worn out door hinge pin bushings with our indestructible replacements. Makes door removal a snap!
Door Hinge Bushings
From
$36.99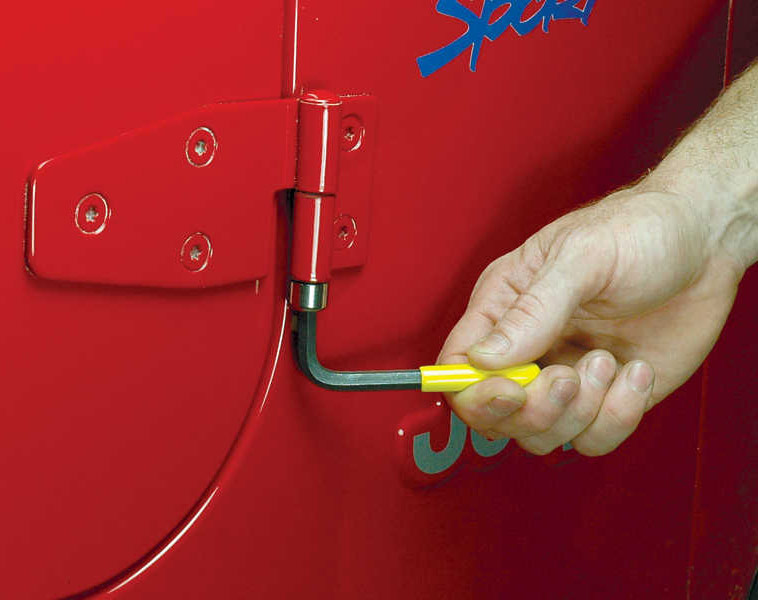 Buy them for their slick looks or for the added security against door theft.

Free Quadratec® Mirrors! with the purchase of Rugged Ridge Tube Doors & Storage Hanger!
For 97-17 Wrangler from
$487.98
$597.96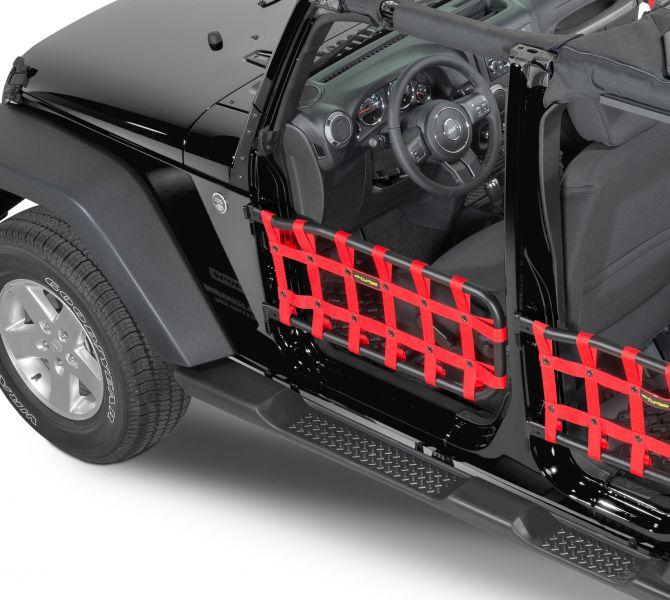 Tube Door Netting & Screens
From
$104.95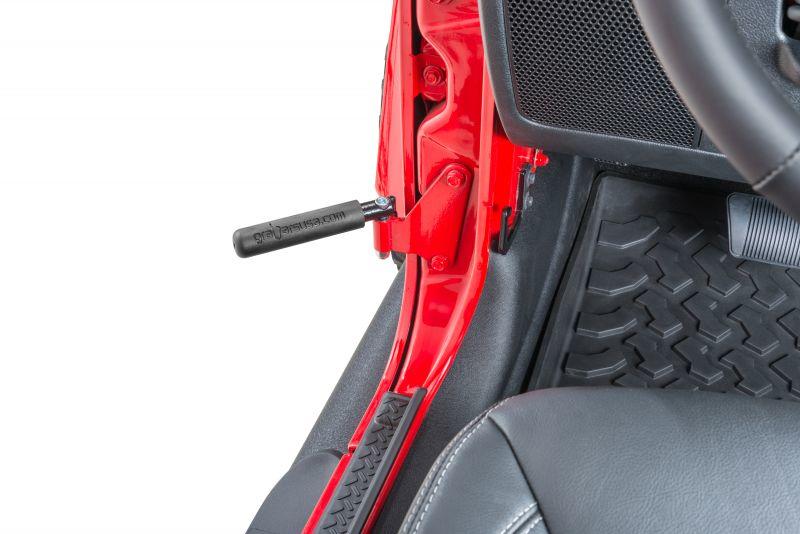 The GraBar BootBars will allow you to cruise in comfort.
GraBar BootBars
From
$59.95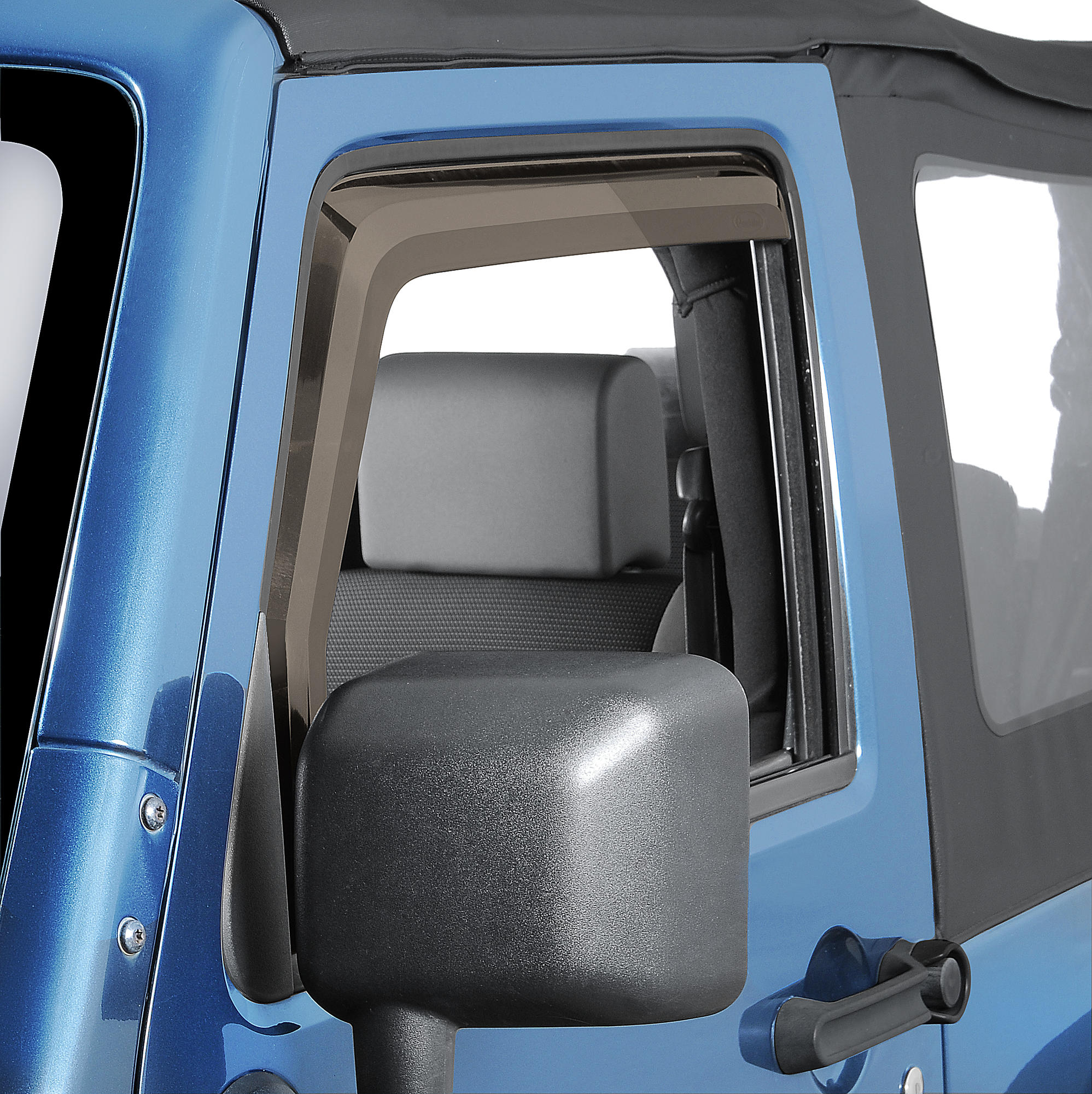 Dress-up your Jeep with some Quadratec Tinted Window Visors. Each visor features an in-channel design that provides a more finished look than the tape-on design many competitors use.
Window Visors
From
$29.99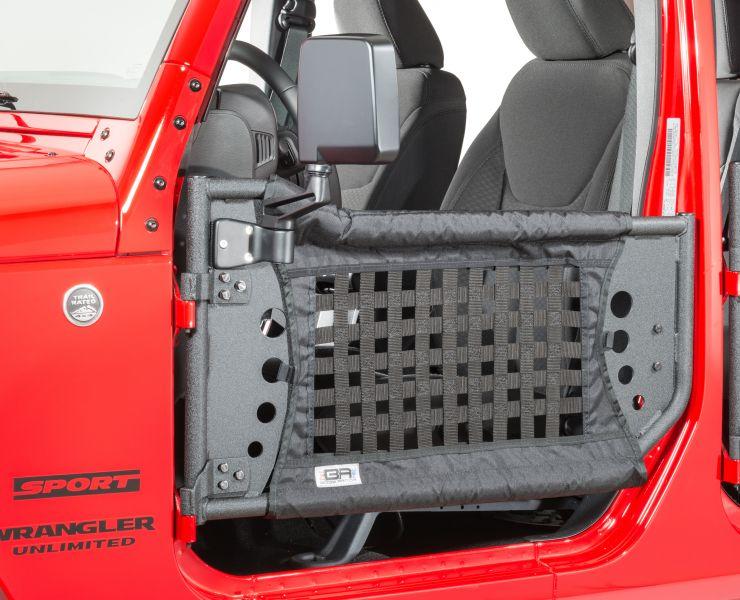 The New Body Armor Trail Doors are a Steel tube construction with durable black textured powder coat finish. Featuring an Exclusive hidden internal latch mechanism designed for secure closure.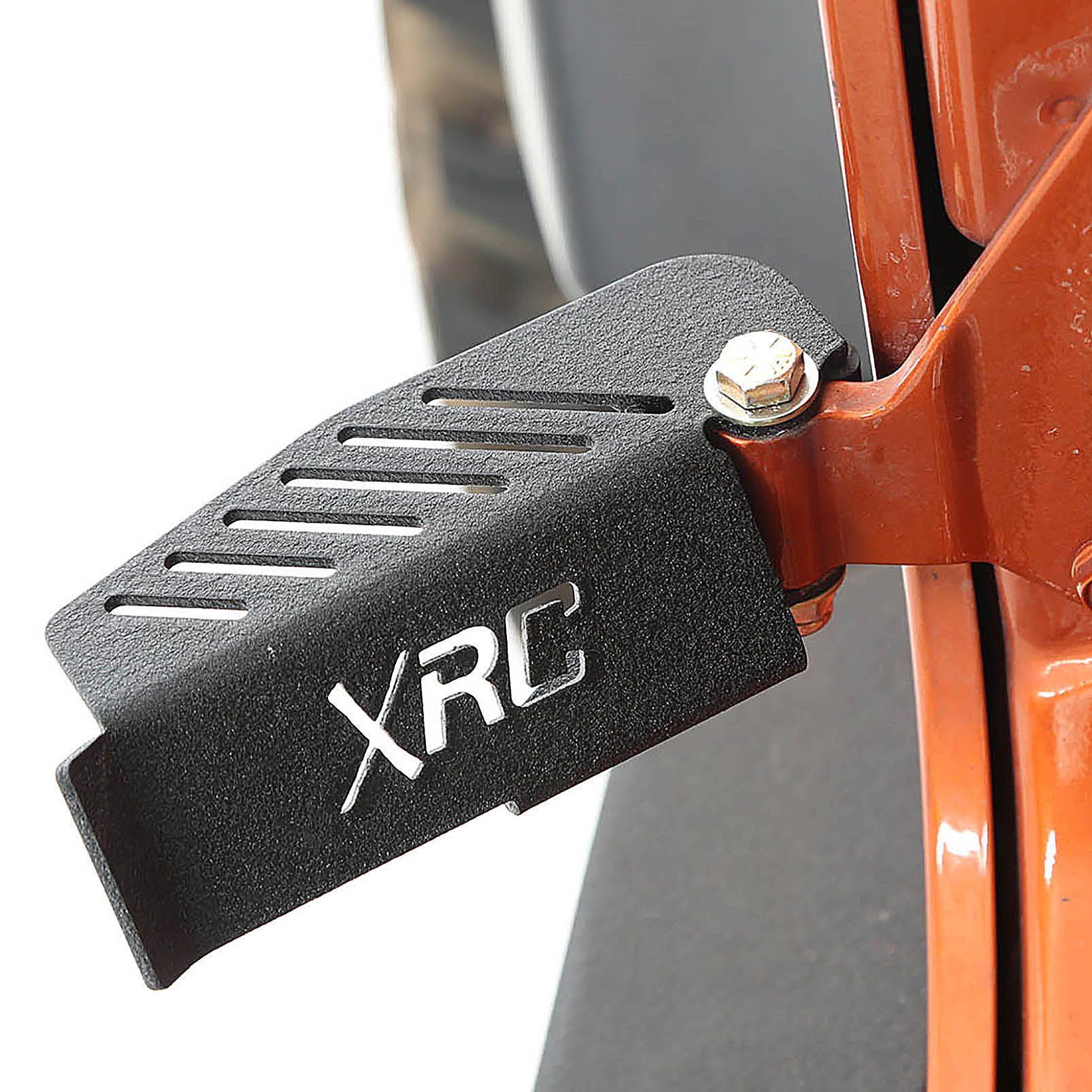 The new Smittybilt XRC Foot Pegs are the perfect place to rest your foot while cruising down the road or the trail when your doors are off!
XRC Foot Pegs
From
$39.99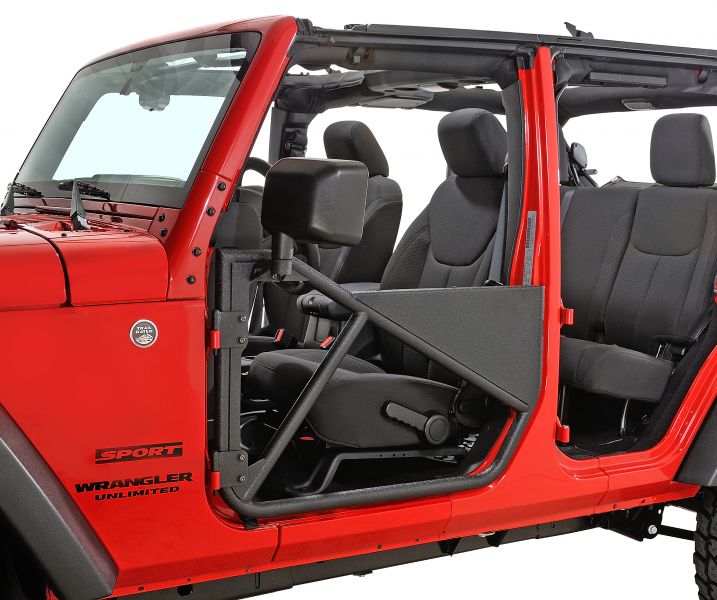 Smittybilt offers a tough, feature-packed, precision-crafted and welded SRC Tubular Doors that allow you to enjoy the full off road driving experience.
Smittybilt SRC Tube Doors in Textured Black
$299.99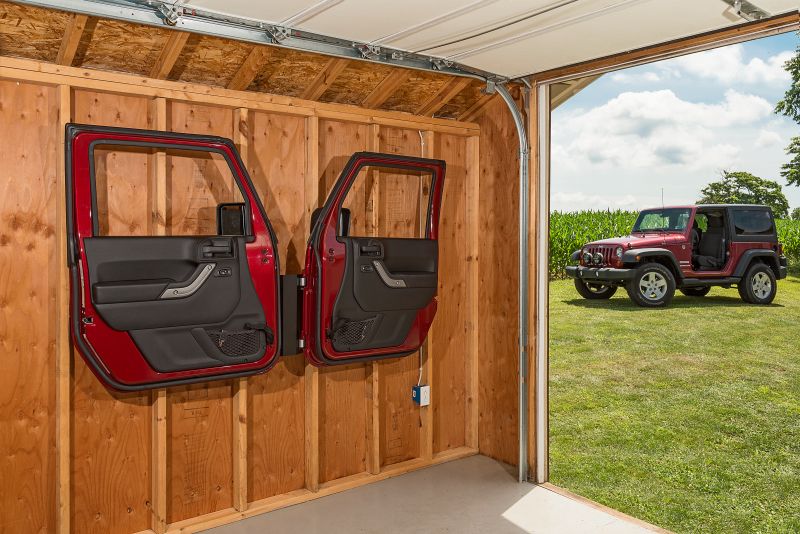 Safely hang your Jeep soft doors, tube doors and even full steel doors by their hinges, avoiding the potential for damage to both the finish and seals. Made in the USA.
Door Storage Hanger
$129.99