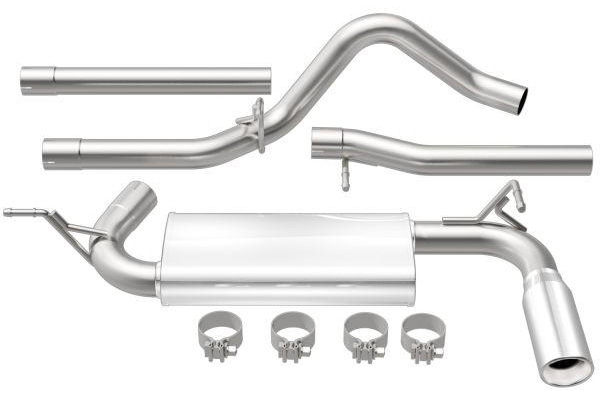 Freeflowing, straight-through perforated stainless steel core muffler
Stainless mesh wrap and acoustical fiber fill to deliver a smooth, deep tone
Quadratec Competition Cat Back Exhaust System by MagnaFlow
From
$329.99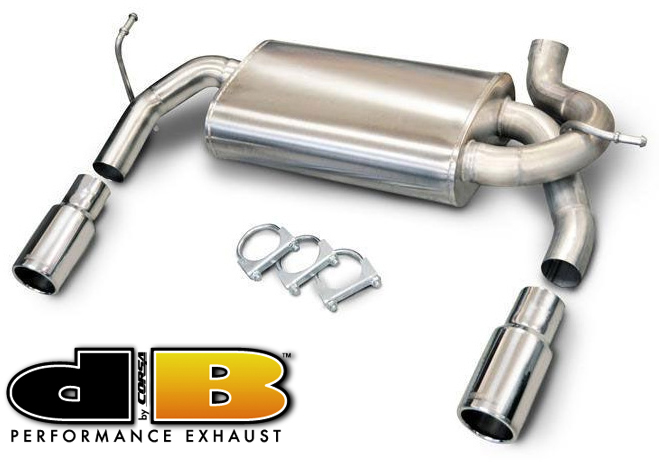 Enjoy crusing with no Interior Drone
2.3 lbs lighter than Stock
Limited 10-year warranty
dB Performance Dual Exhaust
$621.54


Off Roaders asked for more clearance and MBRP built it.
Smaller mufflers relocated in front of the rear axle
Available in stainless steel and aluminized steel
MBRP Cat Back Exhausts
$269.99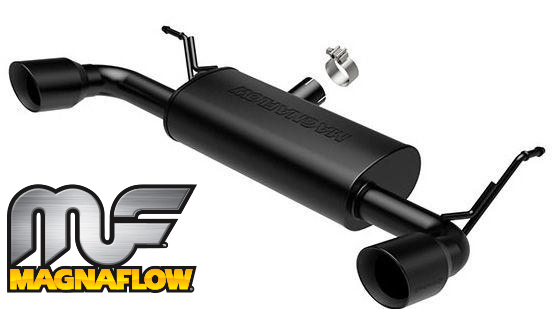 Stainless Steel
Freeflowing, straight-through perforated core
Lifetime Warranty
Black Series Axle Back Exhaust
$582.04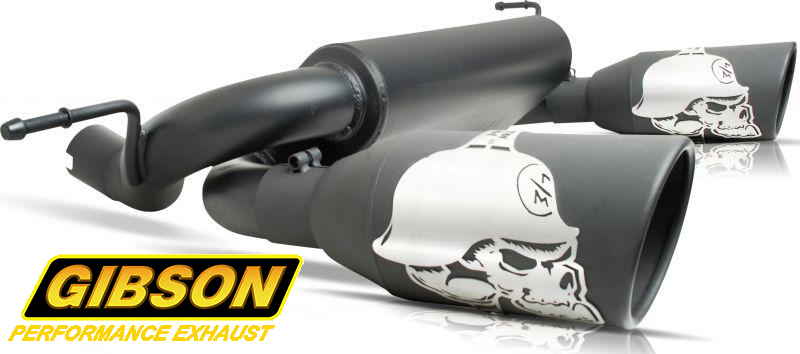 Dual 5" rear exit exhaust tips
Limited Lifetime Warranty
Made in the USA!
Metal Mulisha Black Ceramic Exhaust
$495.13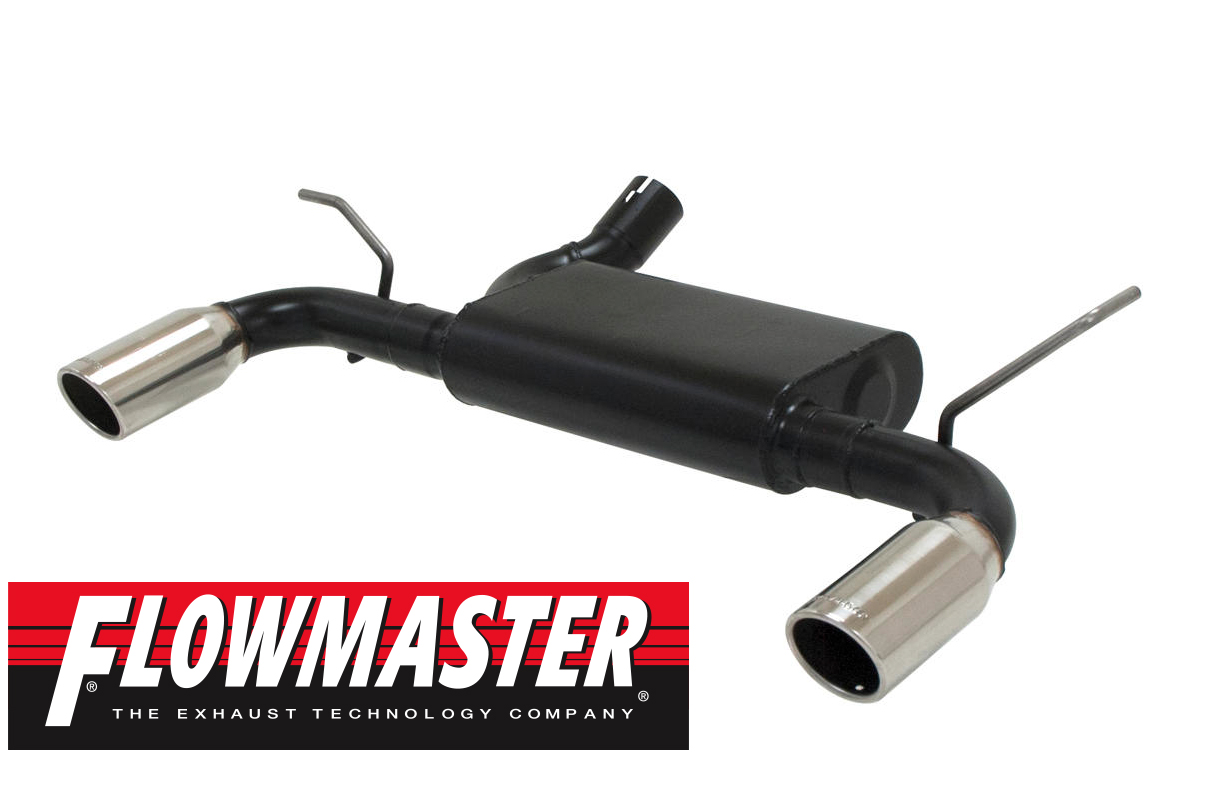 Flowmaster's Force II Axle-back exhaust system is perfect for the person looking for a moderate exterior and mild interior exhaust tone, with all of the performance benefits that you would expect from Flowmaster.
Force II Dual Exhaust
From
$503.97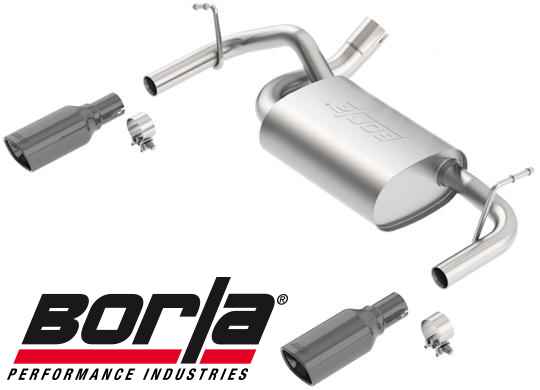 Select Borla exhaust kits are now available with your choice of polished or black chrome exhaust tips.
Black Chrome Tip Exhausts
From
$630.99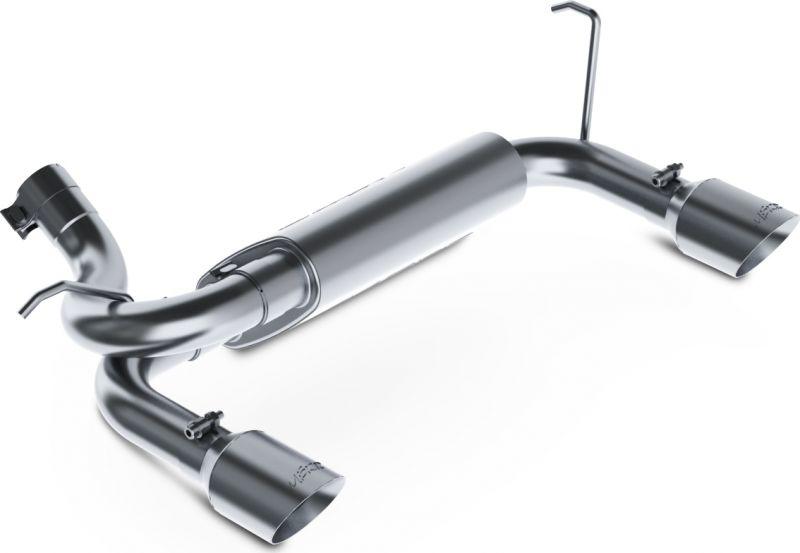 Who says you can't have style and performance together. Check out this dual rear axle back kit for the JK Wrangler.
Dual Tip Exhausts
From
$379.99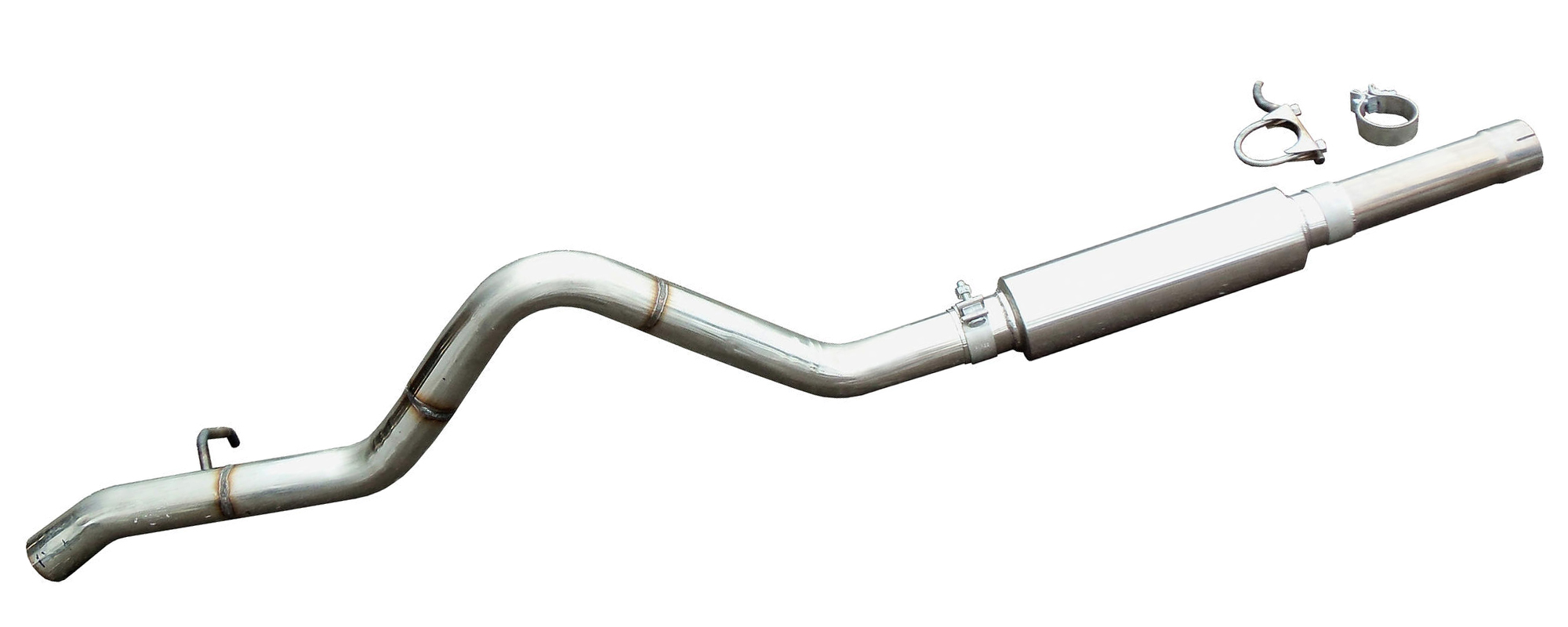 Pypes High Clearance Cat-Back System is designed to clear most aftermarket suspensions by relocating the muffler forward of the rear for spirited off-road use without the fear of damaging the exhaust.
$249.99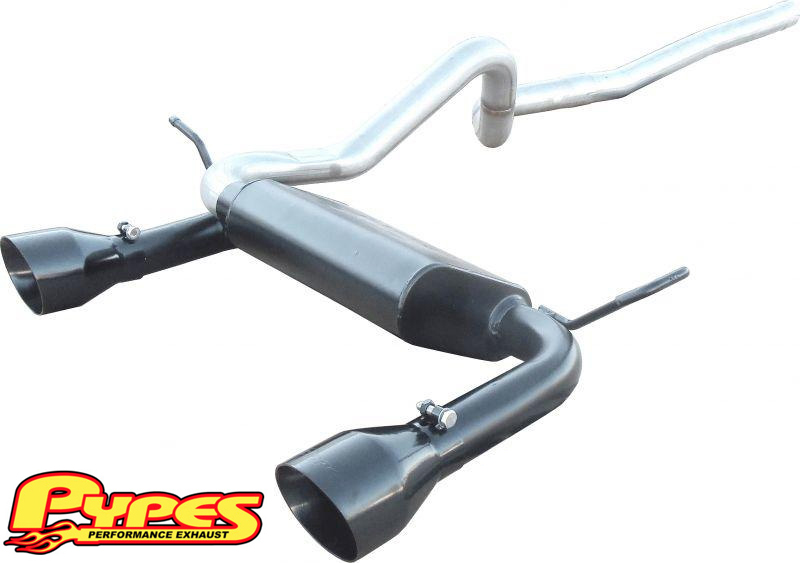 Give your Wrangler that aggressive sound with Pypes Cat-Back exhaust system. A lot of bang for your performance buck!

The American Thunder cat-back by Flowmaster for 2007-2016 Jeep Wranglers is ideal for JK owners looking for performance and clearance from their exhaust system.
Flowmaster Stainless Steel Cat Back Exhaust
$430.97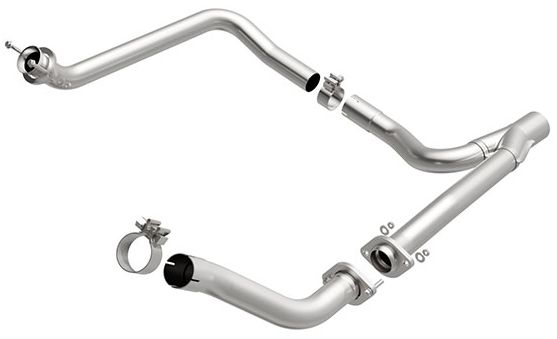 MagnaFlows Y-Pipe Assembly for 12-16 Jeep® Wrangler Unlimited JK 4DR ensures the proper drive shaft clearance on lifted vehicles while keeping equal length mid pipes.
Y Pipe Assembly for 12-16 Wrangler JK 4DR
$379.78