Three Decades of Expert Jeep Parts And Accessories Advice
Quadratec's story officially started in 1990, but our owner was captivated by Jeep vehicles long before hanging out the company's first shingle. So when he decided the Jeep community could use a new source for quality Jeep parts and accessories, he carried this love - this passion - with him and built a business that revolutionized the aftermarket Jeep landscape. Since then, for three decades, Quadratec's mission is always to deliver Expert Advice and Unbeatable Prices to enthusiasts of all types of iconic Jeep vehicles. From Willys to JK Wranglers; Scramblers to Grand Cherokees. Our courteous factory-trained sales & customer service staff has the collective training, experience, and knowledge to make sure you, and your vehicle, get exactly what you desire. Plus, with our Guaranteed Lowest Prices and Satisfaction Guarantee, you'll always know you are getting the most for your hard-earned money with no reservation.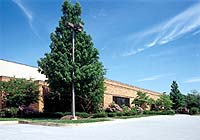 Massive In-Stock Inventory
With three warehouses stocked full of the best Jeep parts available, Quadratec's goal is to have exactly what you need, when you need it! Other 'Jeep Parts' websites make bold promises, but often don't have the organization, ability, or even the actual products 'in house' to deliver. What good will that do when your Jeep is in the garage instead of on the road where it belongs. Rest assured, with our three-decades worth of experience you can always rely on Quadratec's Experts to ship your in-stock order, out the door, on the same day*.
You want what you want, and you want it now. We understand. We love these products too. So no matter where you live in the USA, we can ship you our top quality Jeep parts and accessories quickly. East Coast. West Coast. And everywhere in between. Quadratec has three warehouse locations that are each ready to ship our extensive Jeep inventory straight to you, while our multiple shipping options all ensure you can receive your order when you need it most.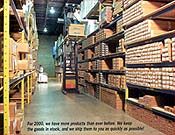 Extensive Community Involvement
Whether on the trails at Moab, under a hot Daytona Beach sun, between the trees in Maine, or around Tennessee's Smokey Mountains, Quadratec attends all types of trail runs, shows, events, and Jamborees throughout the year. Why? Well, it's not because we love the frequent flier miles. It's because we love these iconic vehicles, as well as all the people who drive them. We support scores of Jeep Clubs, help out all kinds of events with raffle merchandise, sponsor the great Jeep Jamboree USA, as well as work closely with Tread Lightly through our Quadratec Cares Stewardship grants.
The Best Jeep Parts Catalog And Interactive Website, Hands Down
Quadratec isn't just some 'fly-by-night' organization. Since our company opened its doors and revolutionized the Jeep industry back in 1990, we've been constantly growing to become one of the World's most trusted direct-to-enthusiast suppliers in the Jeep aftermarket. Our award-winning website is a comprehensive and secure online store and community that millions have trusted over the years - offering true 24-hour convenience to fit your very busy schedule. And our exciting full-color print catalogs are stuffed with the MOST products you'll find anywhere in the business from all the top brands around. There's simply no reason to go anywhere else. Trust Quadratec. Everything Jeep.