Expert Advice & Guaranteed Value
Since 1990, Quadratec's mission is always to deliver Expert Advice and Unbeatable Prices to enthusiasts of the legendary Jeep CJ & Wrangler. From classic Jeep vehicles to the current day Wrangler JK, Quadratec's courteous factory-trained sales & customer service staff has the collective training, experience, and knowledge to make sure you, and your vehicle, get exactly what you desire. With our Guaranteed Lowest Prices, you'll always know you are getting the most for your hard-earned money.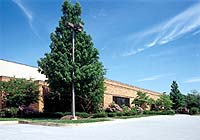 Massive In-Stock Inventory
With over 20 Million dollars worth of on-the-shelf inventory, Quadratec has exactly what you need, and is ready to ship to you! Other 'Jeep Parts' websites make bold promises, but often don't have the organization or the actual products 'in house' to deliver! With our 25-plus years of experience, you can always rely on Quadratec's Experts to ship your order, out the door, on the same day*.
No matter where you live in the USA, we can get you "the goods" quickly. East Coast. West Coast. And everywhere in between. Quadratec has 3 warehouse locations that are each ready to ship our extensive Jeep inventory straight to you, while our multiple shipping options all ensure you can receive your order when you need it most!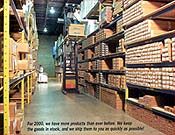 Awesomely Thick Catalogs And An Award-Winning Website Backed By Three "Bricks & Mortar" Locations
Quadratec isn't just some 'fly-by-night sensation'. Since our company opened its doors and revolutionized the Jeep industry back in 1990, we've been constantly growing to become one of the World's most trusted direct-to-enthusiast suppliers in the automotive aftermarket. Our award-winning website is a comprehensive and secure online store and community that millions have trusted over the years - offering true 24-hour convenience to fit your very busy schedule. And our exciting full-color print catalogs are stuffed with the MOST products you'll find anywhere in the business from all the top brands around. Backed with three 'bricks and mortar' locations around the country, there is no reason to go anywhere else. Trust Quadratec. Everything Jeep.