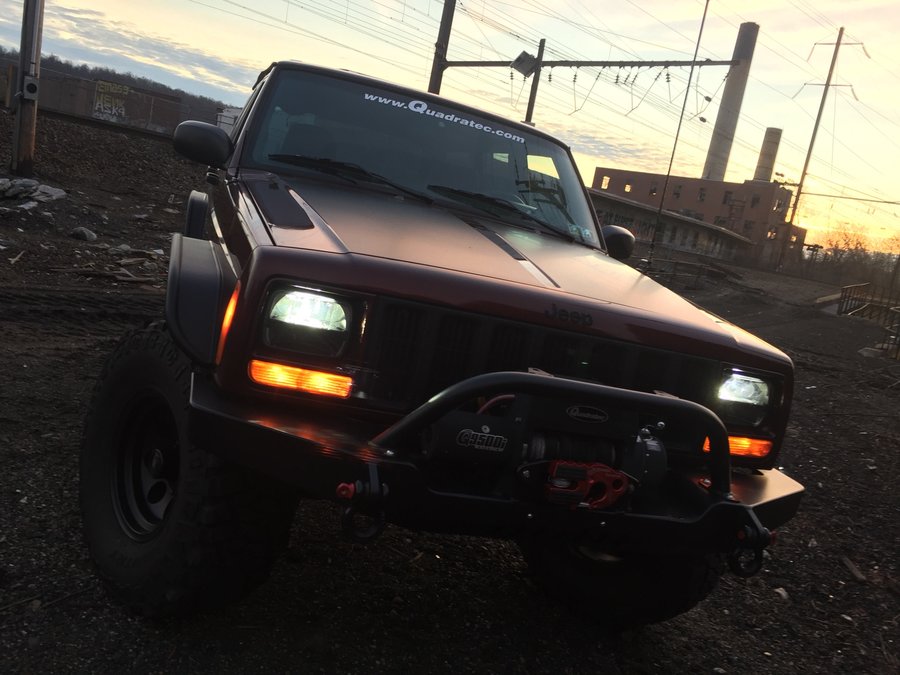 Project RedRum:
Featuring Premium Parts from
For Sale: The Hunt for my next XJ
RedRum would come to be my third Jeep Cherokee XJ Sport project vehicle, yes, third. My obsession with the Cherokee (XJ) platform began shortly after I was first introduced to the world of off-roading. It all started after a life-long friend purchased his first REAL vehicle after graduating high school and earning some real money out in the world. My friend and I were about 22 years old at the time and I recall waiting in my driveway for him to arrive with this brand new car, and at this point in time, I had no idea what he ended up purchasing. After some waiting around on the gravel lot, I hear a noise of what I now know to be the gentle hum of some big rubber rolling down the road.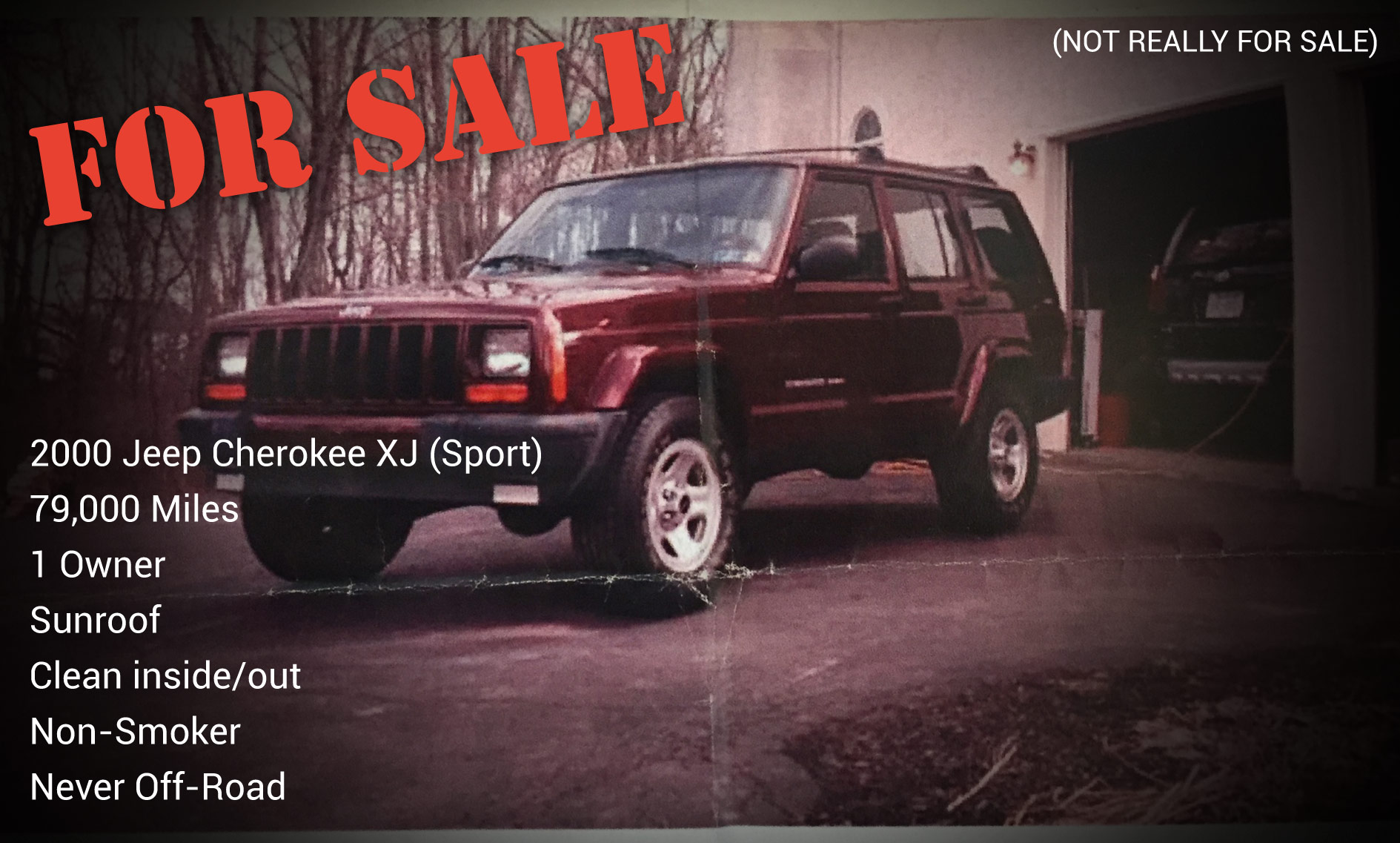 The noise started to slow and there at the end of my driveway I see this jet black TJ pull in with the top down and I thought to myself, "..Why? Why, of all the cool tuner cars that were all the rage at the time, would he decide to roll up in some square, brick-like, bumpy-riding, boring thing like a Jeep... ugh..". After, almost not getting in to take a ride, my life was soon to be changed forever. I recall cruising down a windy back road in Thorndale, Pennsylvania, thinking the only cool feature of this vehicle was that it was convertible. It was summer, we had the top down, things were good... until my buddy abruptly made a sharp turn without slowing at all, steering us right toward an embankment and I thought, dude you must not like this thing if you are already trying to wreck it. Then, to my surprise, we bounced up the embankment and were all of the sudden on this little trail in the woods. Sure it may have been a walking trial, but the TJ didn't care. I was reborn in that instant. I never knew a clumsy, boring box of a vehicle could be so much fun. I immediately became an off-road enthusiast and wanted my own Jeep.
That first experience driving off-road changed my life forever. I knew I wanted a Jeep but didn't want to run right out and copy my buddy by getting the same thing, besides I wanted a little more from my Jeep... more room for stuff. It was then that I saw a listing in an Auto-Trader magazine for a 2000 Black Jeep Cherokee and I knew I had to have it. I was a total virgin to the off-road industry and didn't know what I was looking for, I only knew I needed my XJ to be more capable off road and that is what started my obsession with the Jeep Cherokee XJ platform.
Now, after having owned 2 XJs, having to part with them both unexpectedly (first one died in an accident - second one was old and beat and had the notorious 0331 cracked head problems) so I continued my search for #3. This is where project RedRum begins.
I found this nice Sienna Pearl colored 2000 Jeep Cherokee XJ Sport on Craiglist - Philly. It was a very clean, very well maintained XJ with only 78K miles on it! Aannnnd it was the only one I've ever seen with a WORKING sunroof. My good buddy Rob Jarrell (some of you may know him as Rob from Quadratec) our video host, and I took a drive to look at this thing and see what it was all about. Well, long story short, we looked over it quickly took it for a spin and was impressed enough to buy it. Then the fun started!