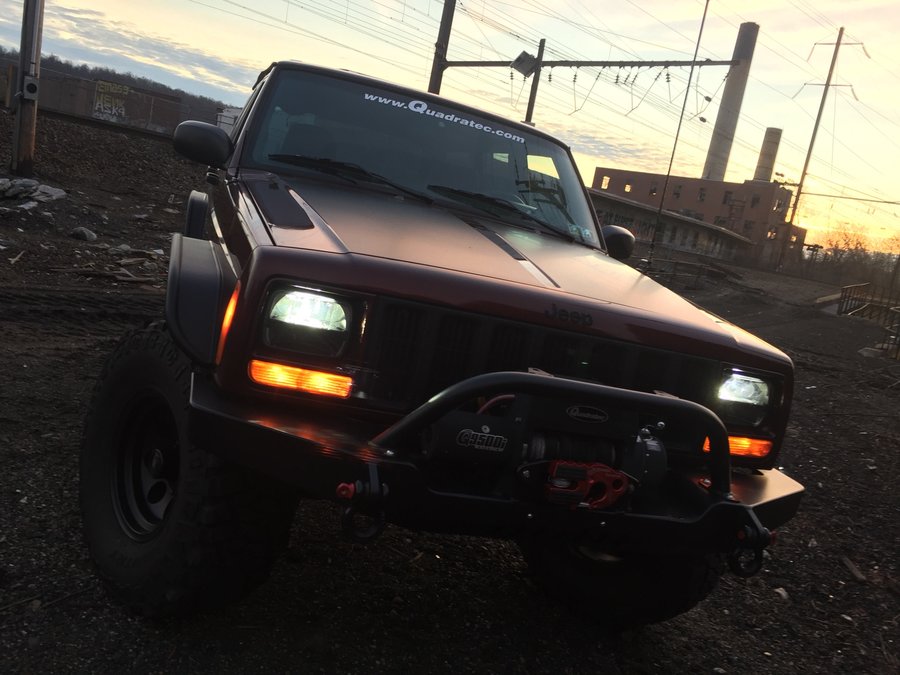 Project RedRum:
Featuring Premium Parts from
Parts Installed
Armor
Audio & Electronics
Body
Bumpers
Driveline
Lifestyle
Suspension
Lighting
Steering & Brakes
Tires
Wheels
Recovery
For Sale: The Hunt For My Next Build - Project RedRum
The search for this Cherokee started out as a replacement for a current XJ (at the time) that lived a long hard life and eventually started showing early signs of the notorious 0331 cracked cylinder head problems, which were common for late-year 99-01, when the Cherokee XJ platform was sadly discontinued. I scoured Craigslist, eBay, AutoTrader and several local dealerships for weeks until I came across this gem in a private seller listing on AutoTrader. After talking with the seller I had a good feeling about the condition of this vehicle, so my friend/colleague Rob Jarrell (some of you may know him as Rob from Quadratec—our video host) and I took an hour and a half drive to check it out.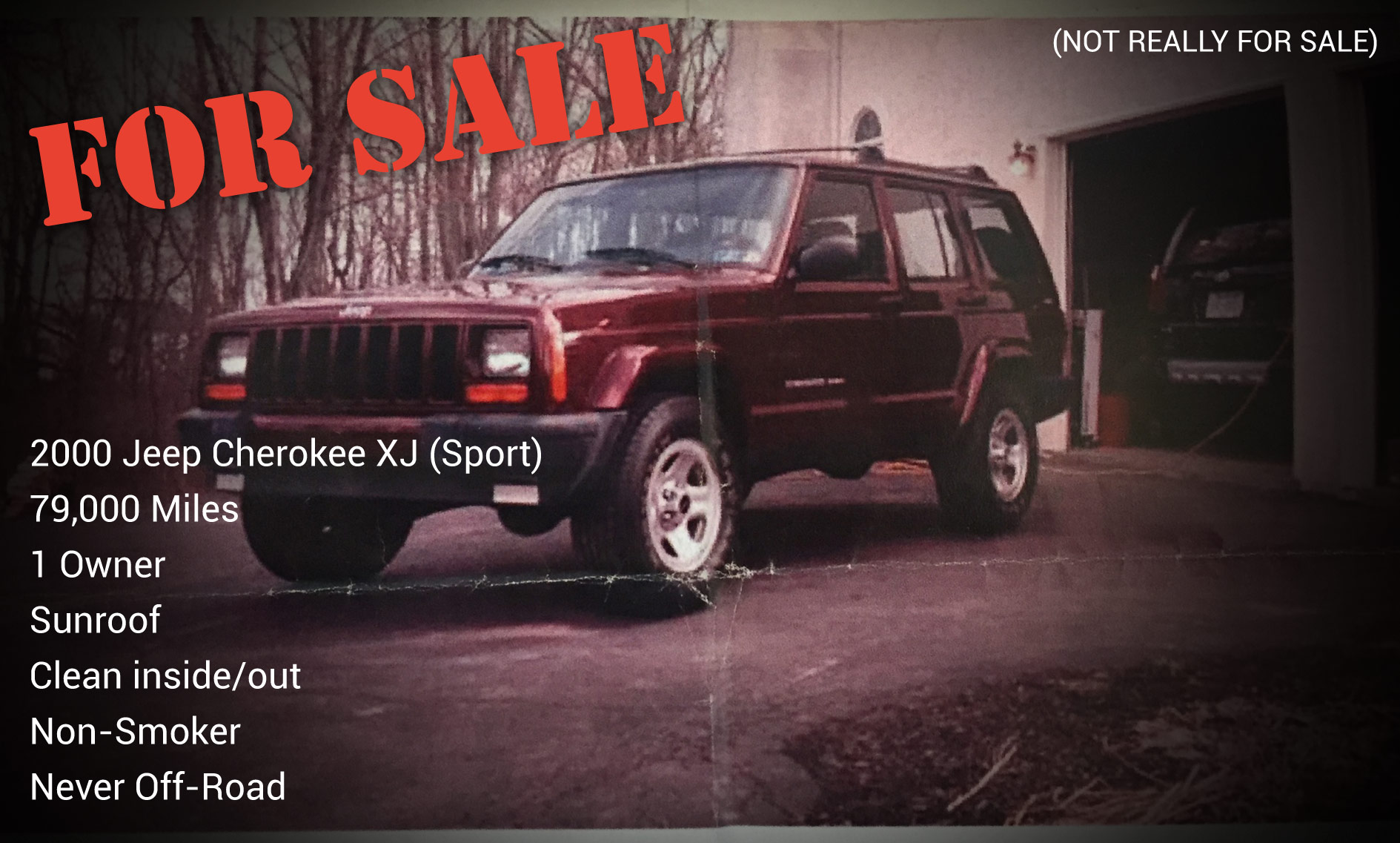 What I found was a VERY clean 2000 Jeep Cherokee XJ Sport 4 Door 4.0L in Sienna Pearl; to be honest, I wasn't to excited about the color, but it was a very clean and very well maintained with only 78K miles on it! Aannnnd it was the only one I've ever seen with a working sunroof. Well, long story short, we looked over it quickly took it for a spin and was impressed enough to buy it, so I did. Then the fun started!
When I first get a "new" Jeep, it's most likely already been someone else's used vehicle, so I like to start making it MY Jeep with a few simple cosmetic and audio enhancements: A.) Audio/Video Upgrade - Pioneer Flip Out DVD/CD/Tuner w/iPhone/iPod connections. B.) Window Tint - Rear Windows must be tinted to keep UV rays & heat out. C.) Black Wheels/Accents - I just can't rock any other color but black wheels, to me, Jeeps just don't look right unless their sitting on big black wheels and tires. At this point I wasn't ready to purchase new wheels & tires, so I went with the quickest, most cost effective way to black out my wheels and a few other body components on the front end. Plasti-Dip. Done.
Now when I park my Jeep and get out, I moonwalk away from it never breaking eye contact until it's completely out of view because it's starting to look like mine. Now, the urge to continue modifying it to be more capable and more accommodating to my lifestyle is becoming irresistible...