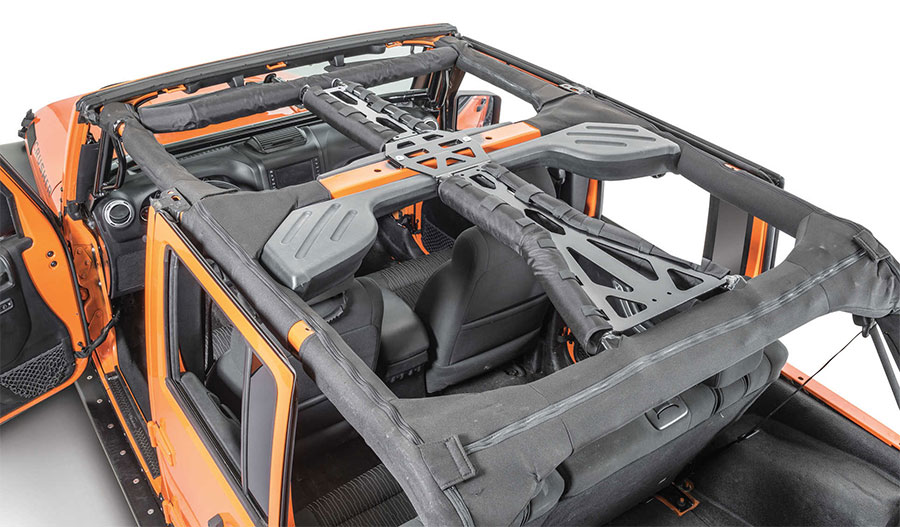 The all new reinforced cage kits come with everything you'll need to strengthen your factory roll bar into a solid foundation if a roll over takes place.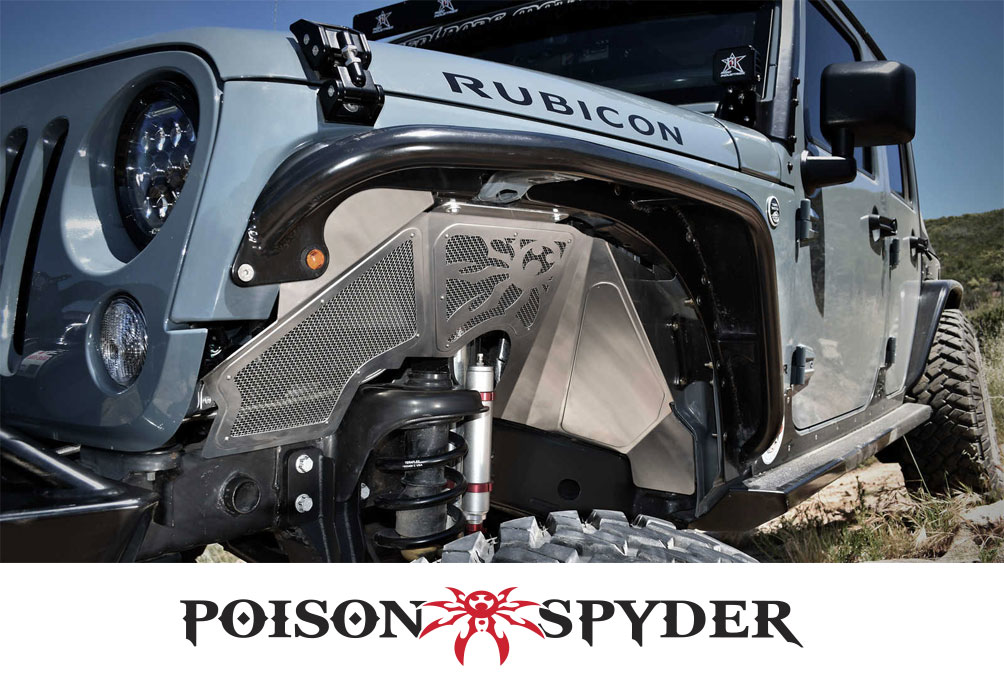 Poison Spyder JK Inner Fenders dress up the look of your front wheel wells with beautiful CNC laser cut, bead- rolled and brake-formed aluminum.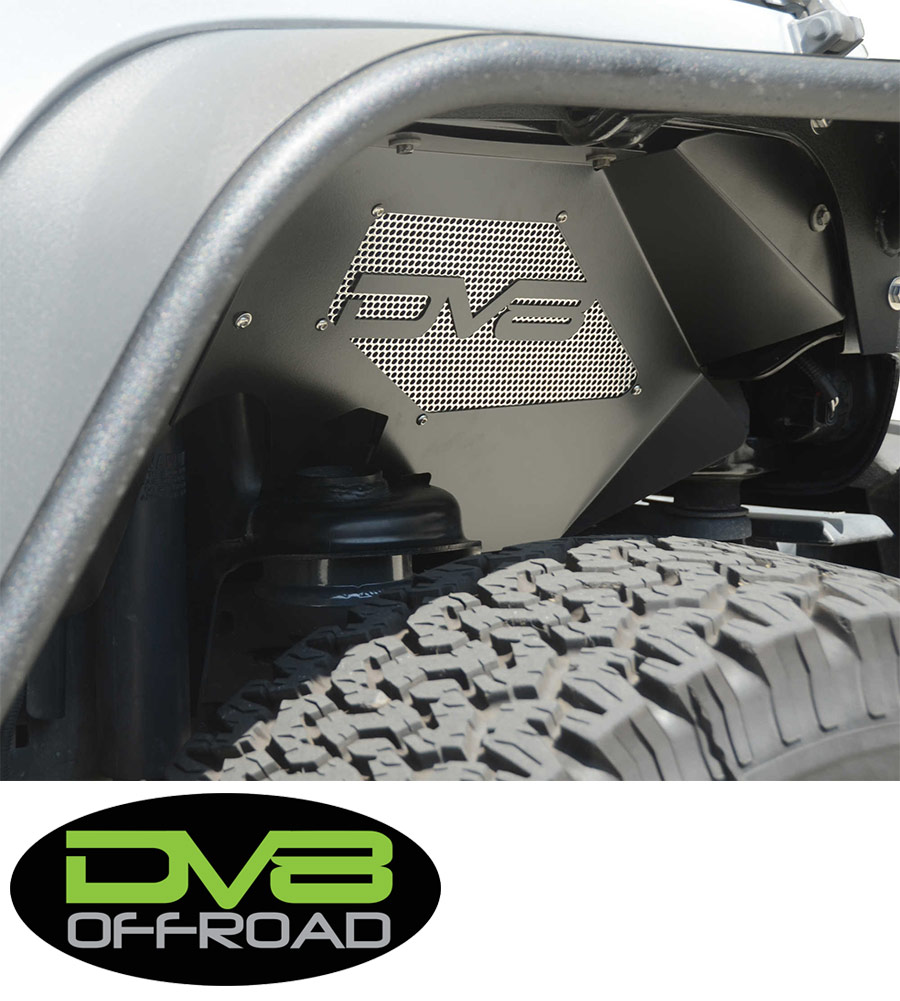 These aluminum inner fenders from DV8 Offroad are designed to protect your engine compartment when aftermarket fenders are installed.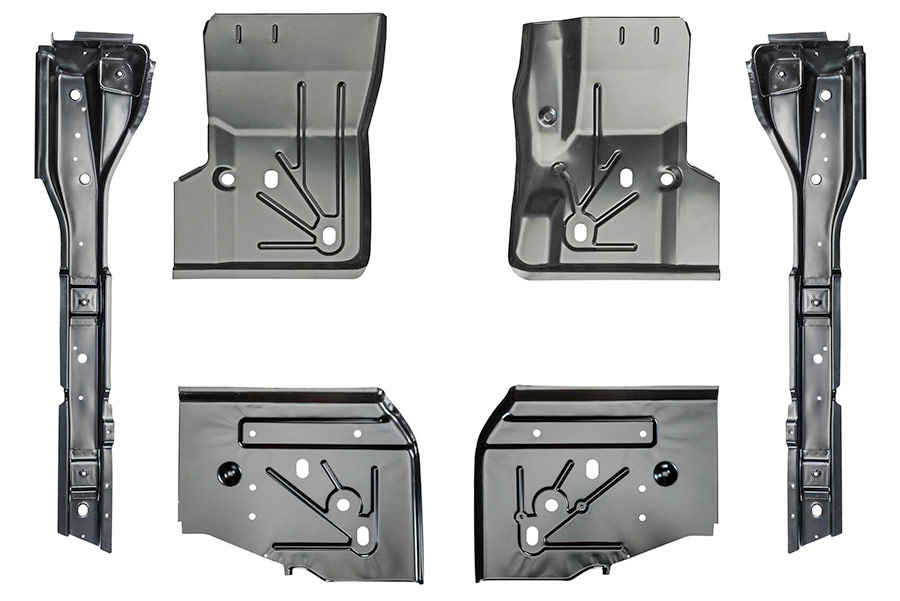 These authentic die stamped, 18 gauge cold rolled steel panels match all of the contours, thickness and details of the original floors found in '97-'06 Wrangler.
$539.94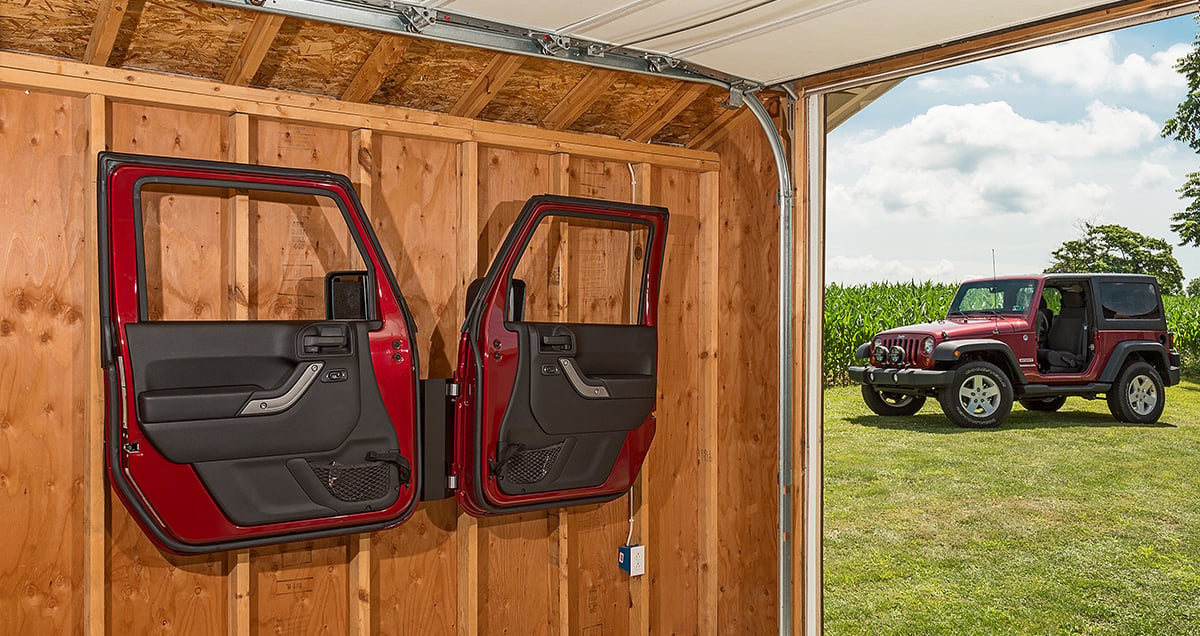 Safely hang your Wrangler doors to keep them safe and out of the way.

Both the driver and passenger mirror views are optimized regardless if you're driving with the doors on or off the vehicle.
Quadratec Automatic Billet Aluminum Mirror Movers
$249.99

Give your JK a custom look with our New Quadratec Angry Grille Hood Deflector! Made of durable ABS plastic and installs quick and easy with 3M tape.
Clear or Black
From
$44.99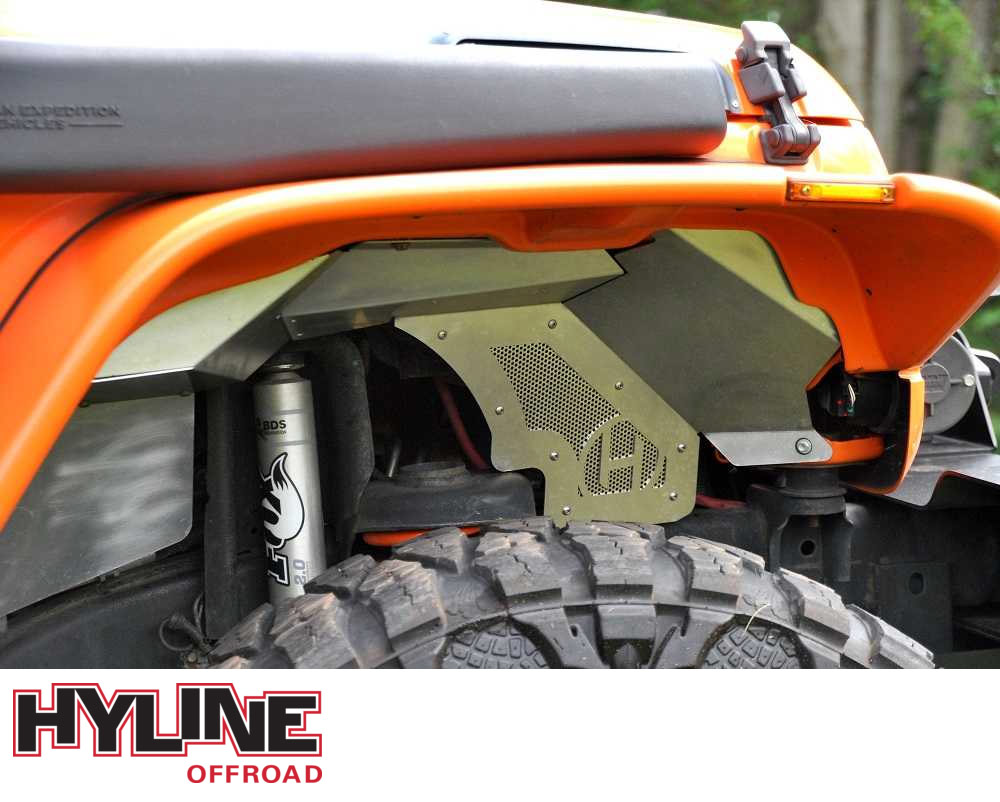 With the release of the new JK inner fender liners, Hyline Offroad continues their legacy in under hood heat management by incorporating a heat extraction vent panel into the liners.

Poison Spyder Fender Flares add hard core durability and great looks to your Jeep Wrangler.
Poison Spyder Fender Flares
$495.99

These race inspired hood hold downs feature a billet aluminum turnbuckle and stainless steel heim joints.
Aluminum Hood Latches
From
$116.96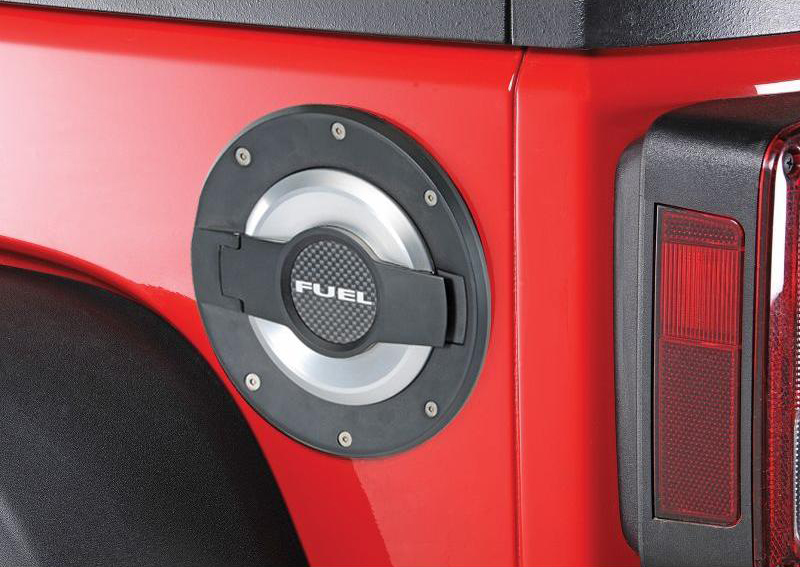 This high quality Jeep Wrangler Unlimited JK Fuel Door is made from die cast aluminum with a black satin finish and stainless steel accent screws. (Fits 4 Door Only)
Aluminum Fuel Door
$107.96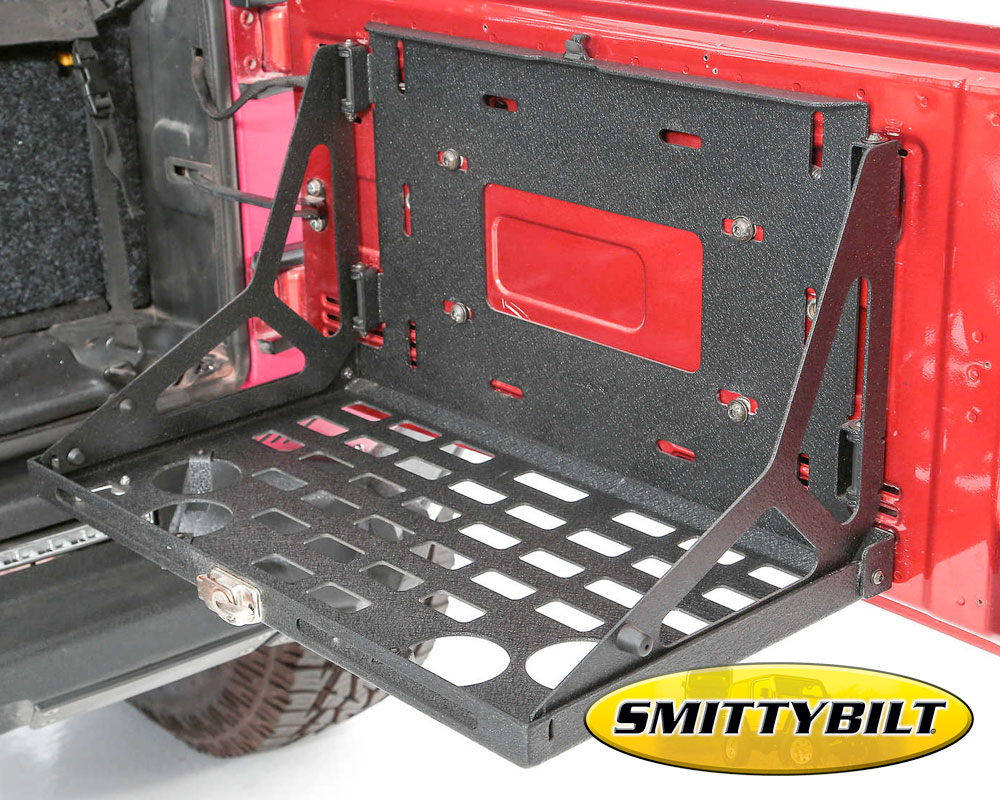 Smittybilt designed this clever fold-down table that holds up to 40 lbs and sits tight to the tailgate when not in use.
Holds up to 40lbs
8-Year Warranty
Integrated MOLLE Mounts
Mounts Inside or Outside Tailgate
$159.99

Introducing New Black Textured Stainless Steel accessories from Kentrol!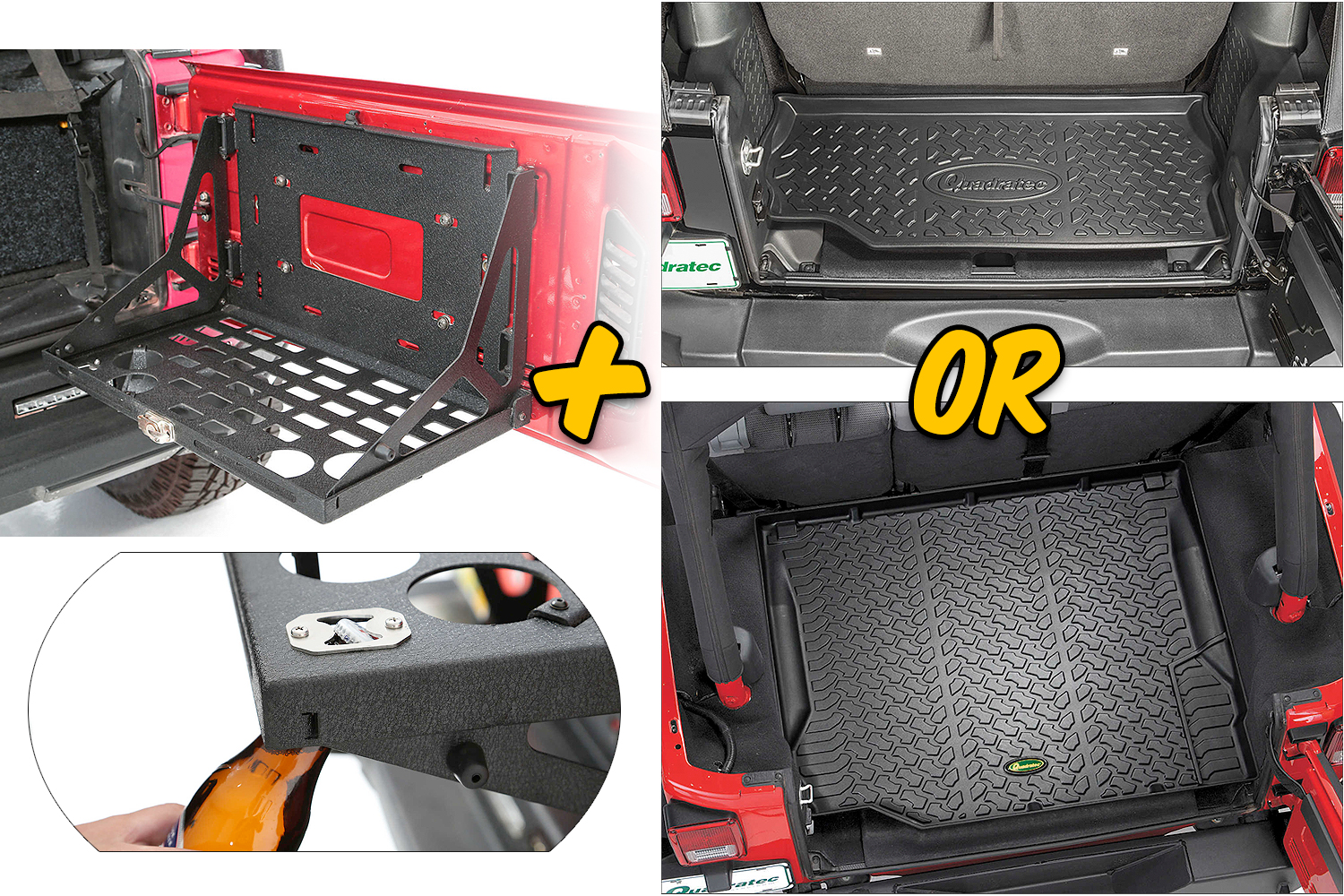 Save up to $30.00! When you purchase a New Smittybilt Tailgate Table & Quadratec Rear Cargo Liner!
For 07-17 Wrangler 2 & 4 Door from
$189.99
$209.99

Free Quadratec® Mirrors! with the purchase of Rugged Ridge Tube Doors & Storage Hanger!
For 97-17 Wrangler from
$487.98
$597.96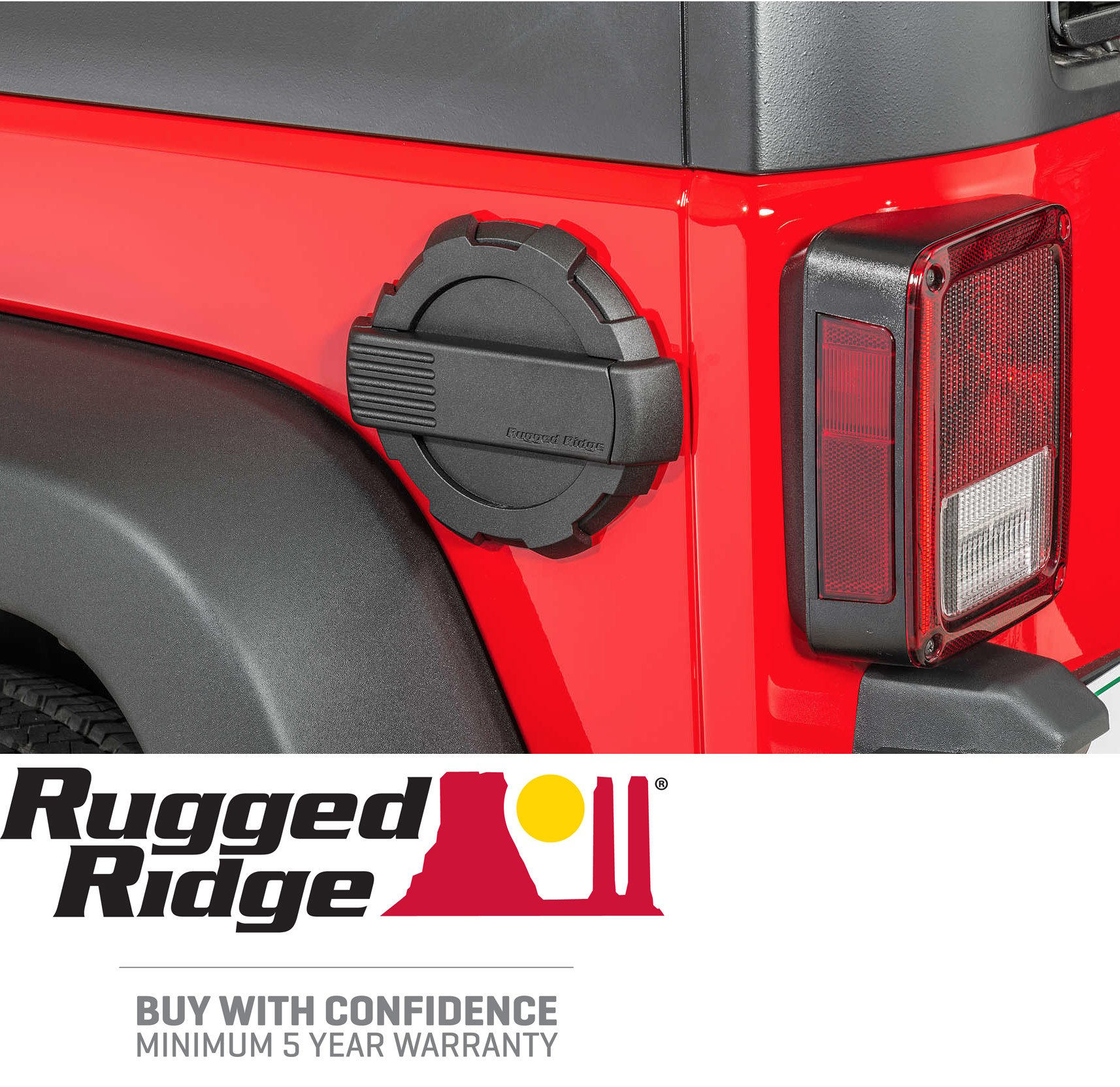 The Rugged Ridge Elite Series Fuel Door combines rugged styling refined details and smooth mechanical operation into a fuel door that truly makes a lasting impression.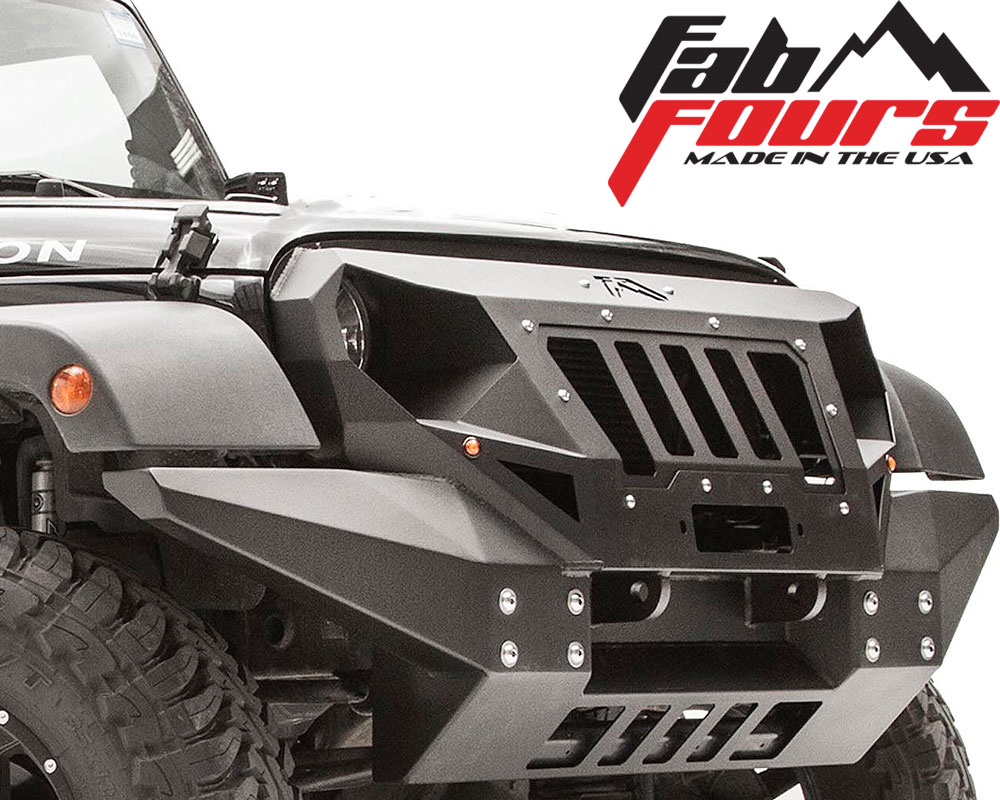 The Full Width GRUMPER offers a revolutionary combination of both grille and winch bumper now in a full width application.
Winch Bumper/Grille Combo
Full Width Application
Integrated Skid Plate
Full Width Grumper
From
$1,500.00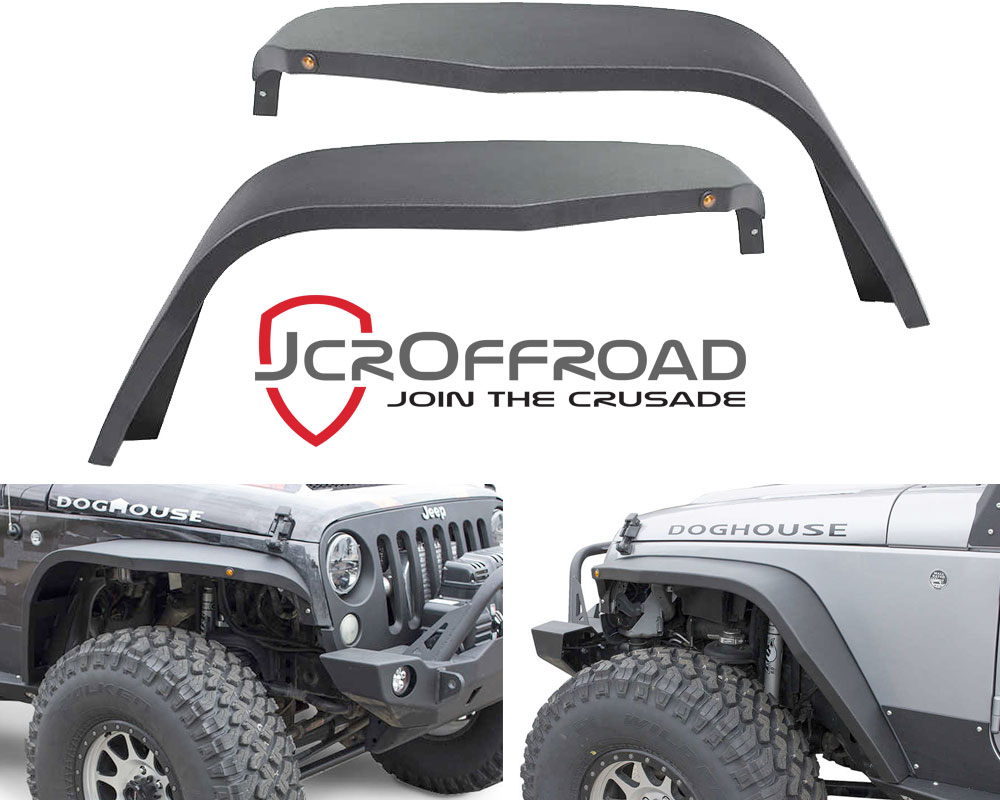 Ditch the factory plastic flares! Jcr Offroad's fender flares are designed for those wanting ultimate coverage & protection while increasing tire clearance.
Easy Bolt-on Installation
Includes Mounting Hardware
Includes JCR Sticker
JCR Offroad Fender Flares
$482.90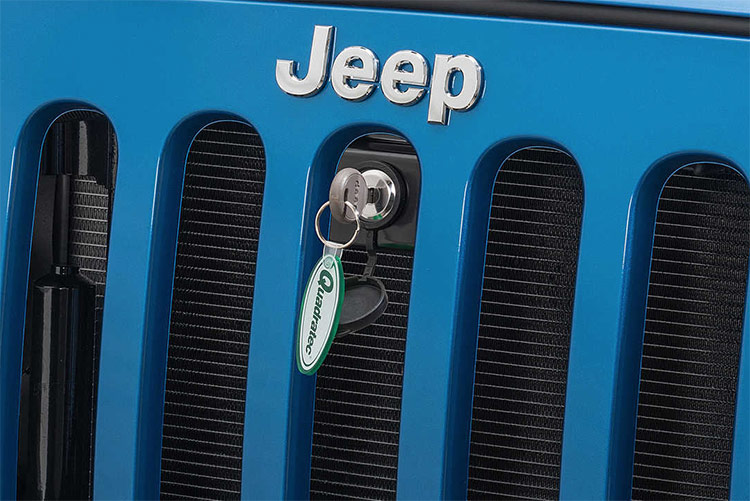 The clever design allows for a clean installation and opens with your ignition key, so no extra keys to carry around! Simply insert your ignition key and twist to program and the lock tumblers are set.
$59.99

Maintain a low center of gravity while allowing for a 35" tire without a lift , or a 37" tire with 2" of lift.
Fit 35" tires with no lift
Fit 37" tires with 2" lift
No sheet metal trimming required
Made in the USA
$835.00

Sand blasted and ready to paint.
Produced from non-magnetic and rust-free stainless steel.
Paintable Hinges
From
$112.99

In less than 5 minutes your Light Brow can be mounted on your factory grille, instantly enhancing your Jeep's front end styling