New & Hot Winches, Recovery and Safety Gear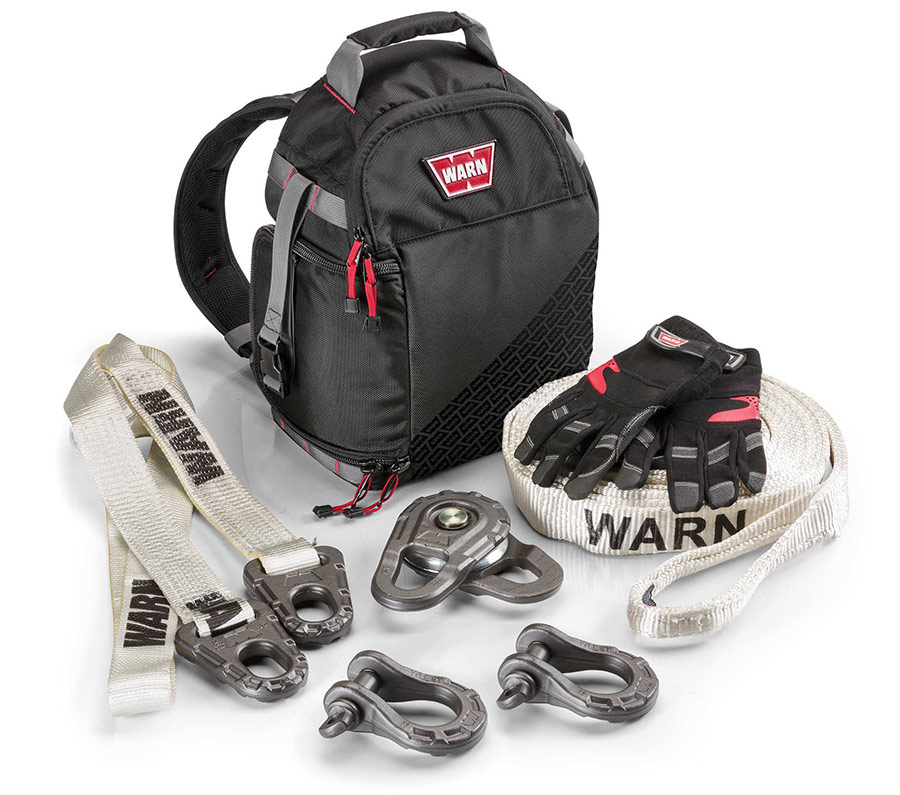 Warn has its brand new Epic Recovery Kit to fit this need. Designed for those with winches up to 12k lbs, this medium duty kit include two epic shackles, tree trunk protector, snatch block, recovery strap, gloves, and backpack carrying case specially designed with modular sections to carry all these components.
$319.99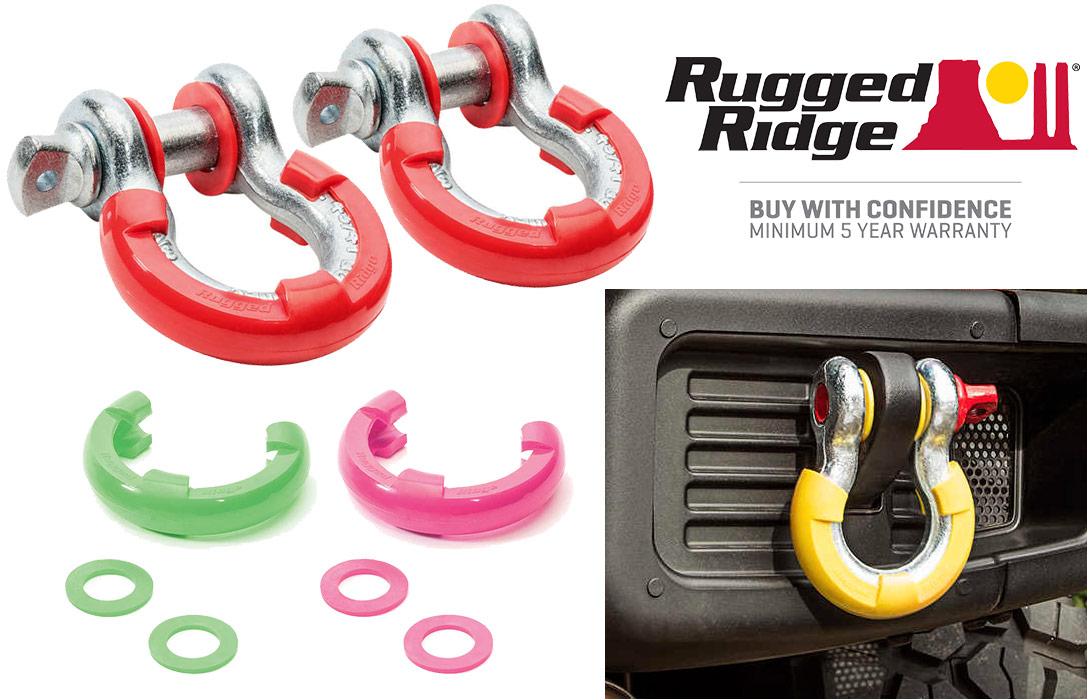 These D-ring isolators easily snap over the outer perimeter of your shackle providing complete protection from contact with nearby surfaces while the included urethane washers isolate between the shackle pin and the mounting tab for total coverage.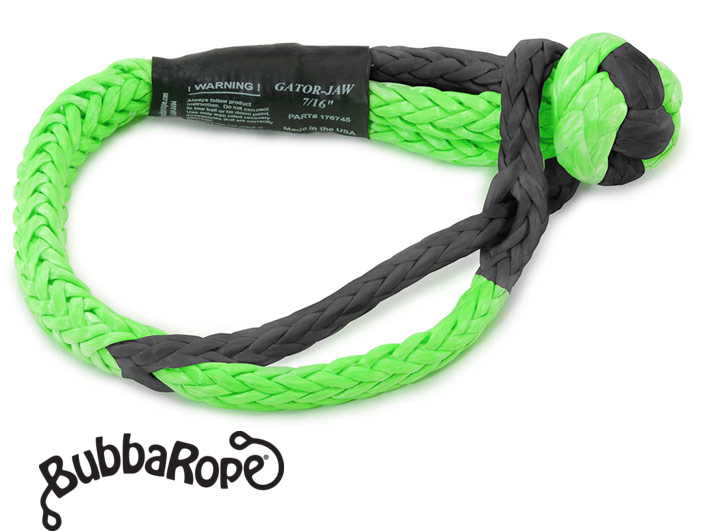 Bubba Rope's Gator-Jaw soft shackles are made from Plasma rope which is the highest strength synthetic rope available.
$42.99

The Rugged Ridge Winch Hook Holder gives you the perfect attachment point for your winch hook while not in use.
$20.99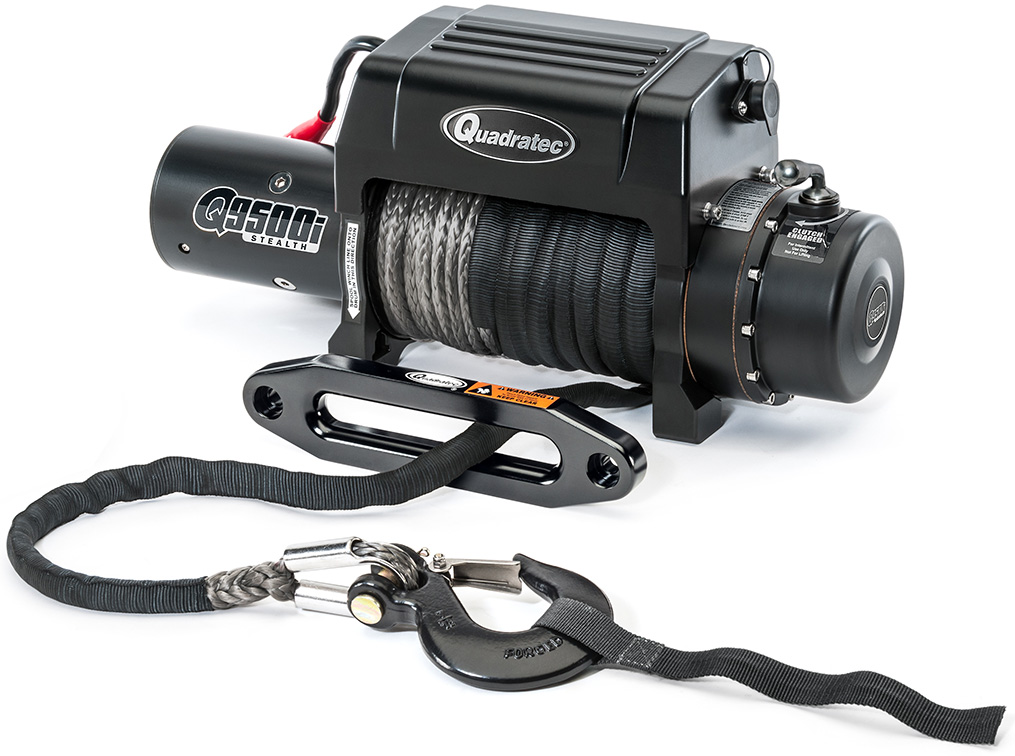 In celebration of Quadratec's 25th Anniversary.
Superior Off Road Durability
Pre-Assembled & Pre-Wired
Q9500i Stealth Winch
From
$499.99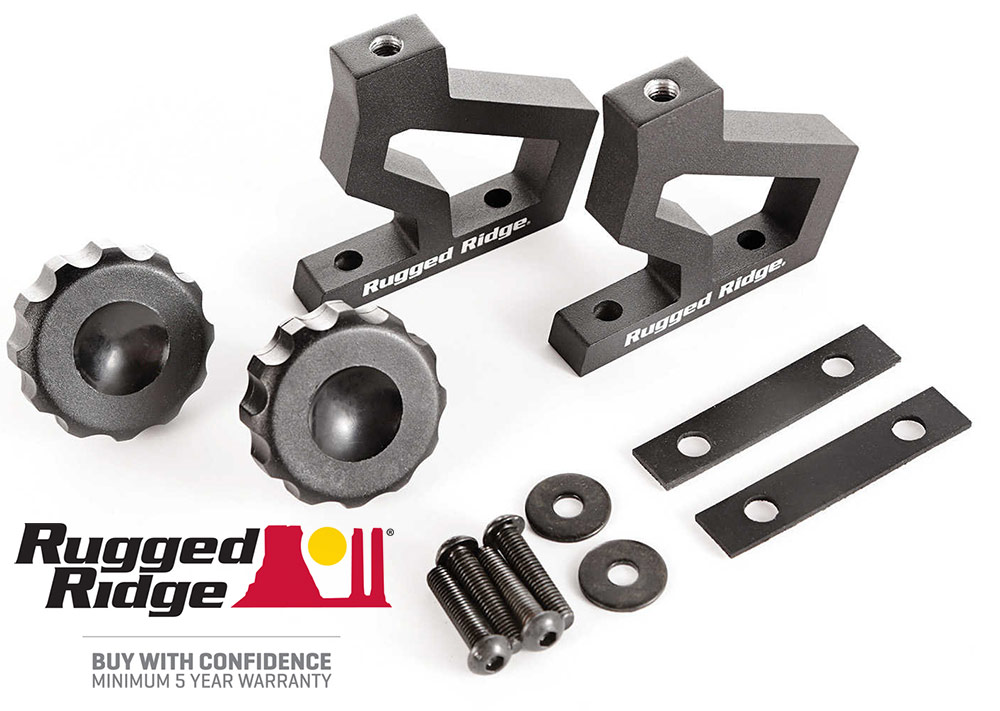 Rugged Ridge designed the Off-Road Jack Hood Mounting Brackets to store your jack in a safe, secure place that accessible to you, regardless of your vehicles positioning.
$49.99

Save $100 when you purchase Mid Width RockBrawler Bumper, Winch Fairlead Mount and Q9500i Stealth Winch!
For 07-17 Wrangler from
$1,225.97
$1,325.97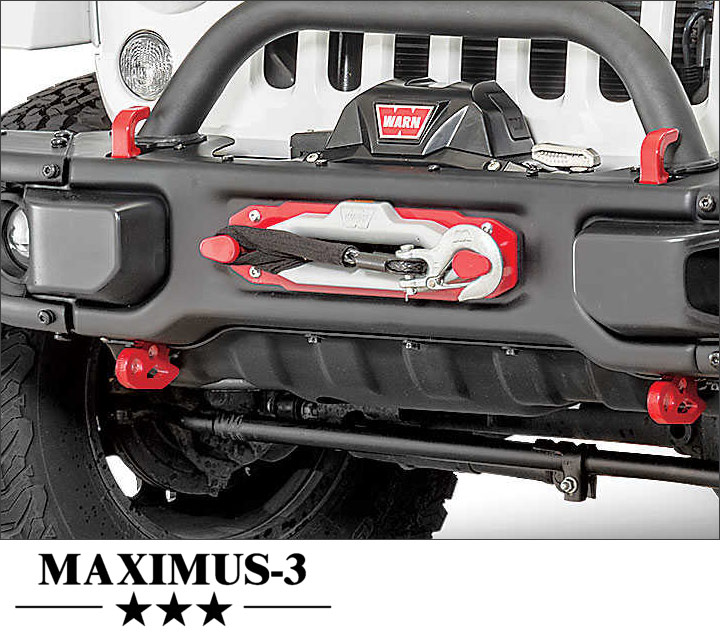 he Maximus-3 Winch Hook Anchor installs behind the hawse fairlead providing convenient anchor points to "park" your winch hook.
$54.99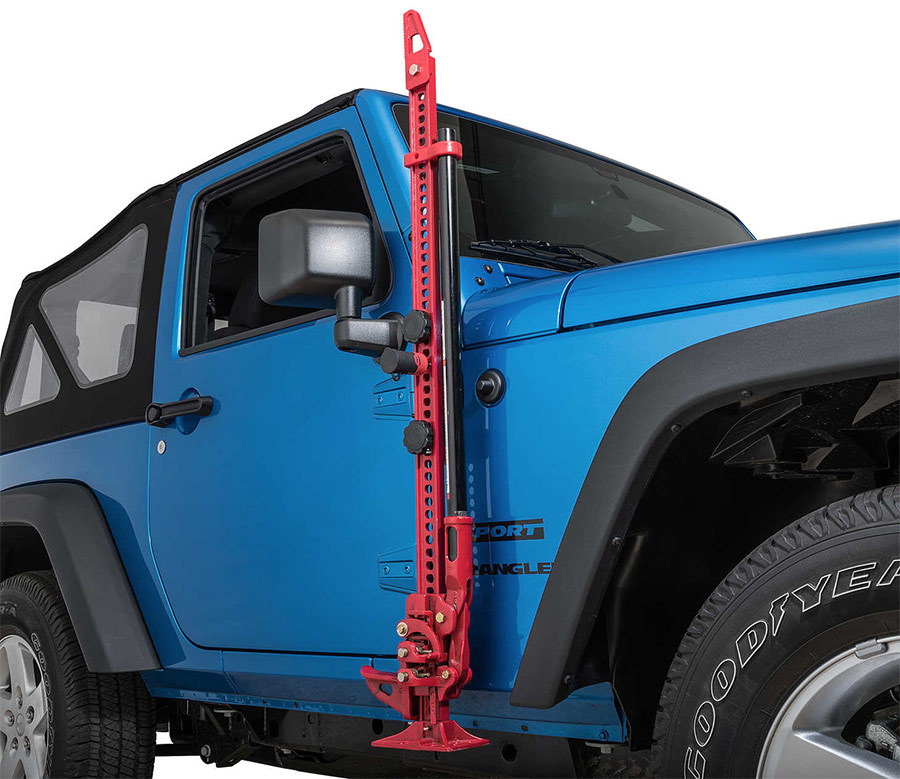 The Bolt J-Mount by Strattec secures your Hi-Lift Jack and locks it using your Jeep key.
Grab a few extras or replace those nasty, rusted and bent rings. Our 3/4" D-Rings feature 7/8" diameter screw pins with a 4-3/4 ton working load limit.
Quadratec D-Rings
From
$8.99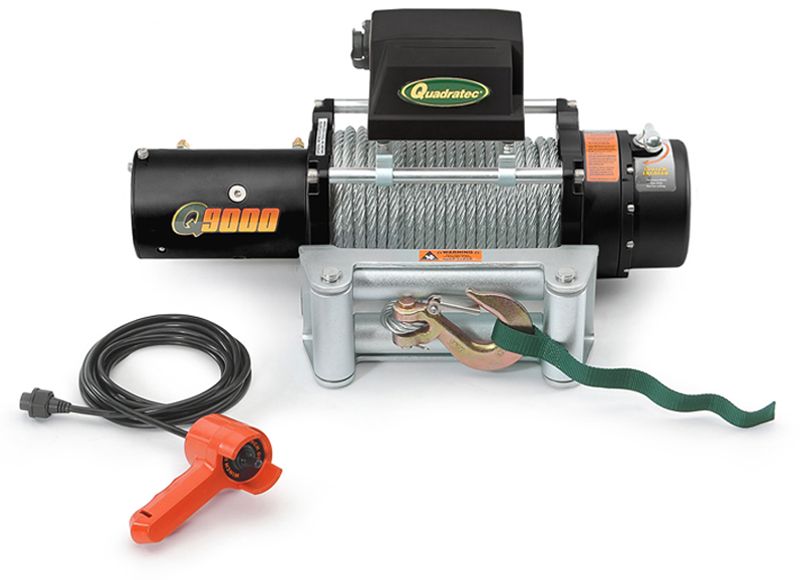 The Q9000 provides all of the capability that most enthusiasts will ever need for occasional use.
Q-Series Winches
From
$299.99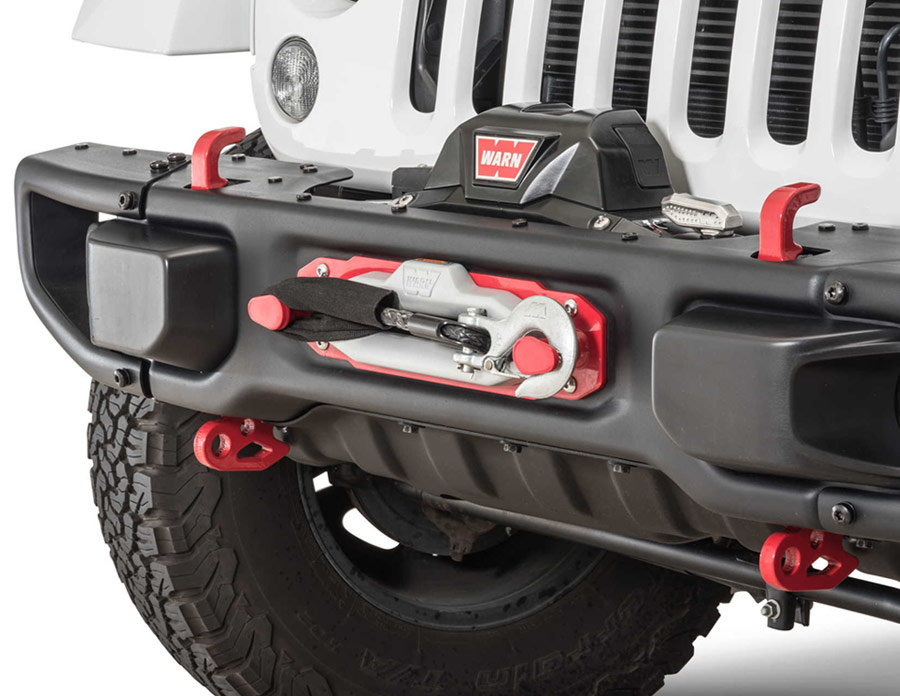 The Maximus-3 Winch plate is engineered to provide a strong and reliable solution for mounting a winch for the 10th Anniversary & Hard Rock Edition Rubicon bumpers.
$218.99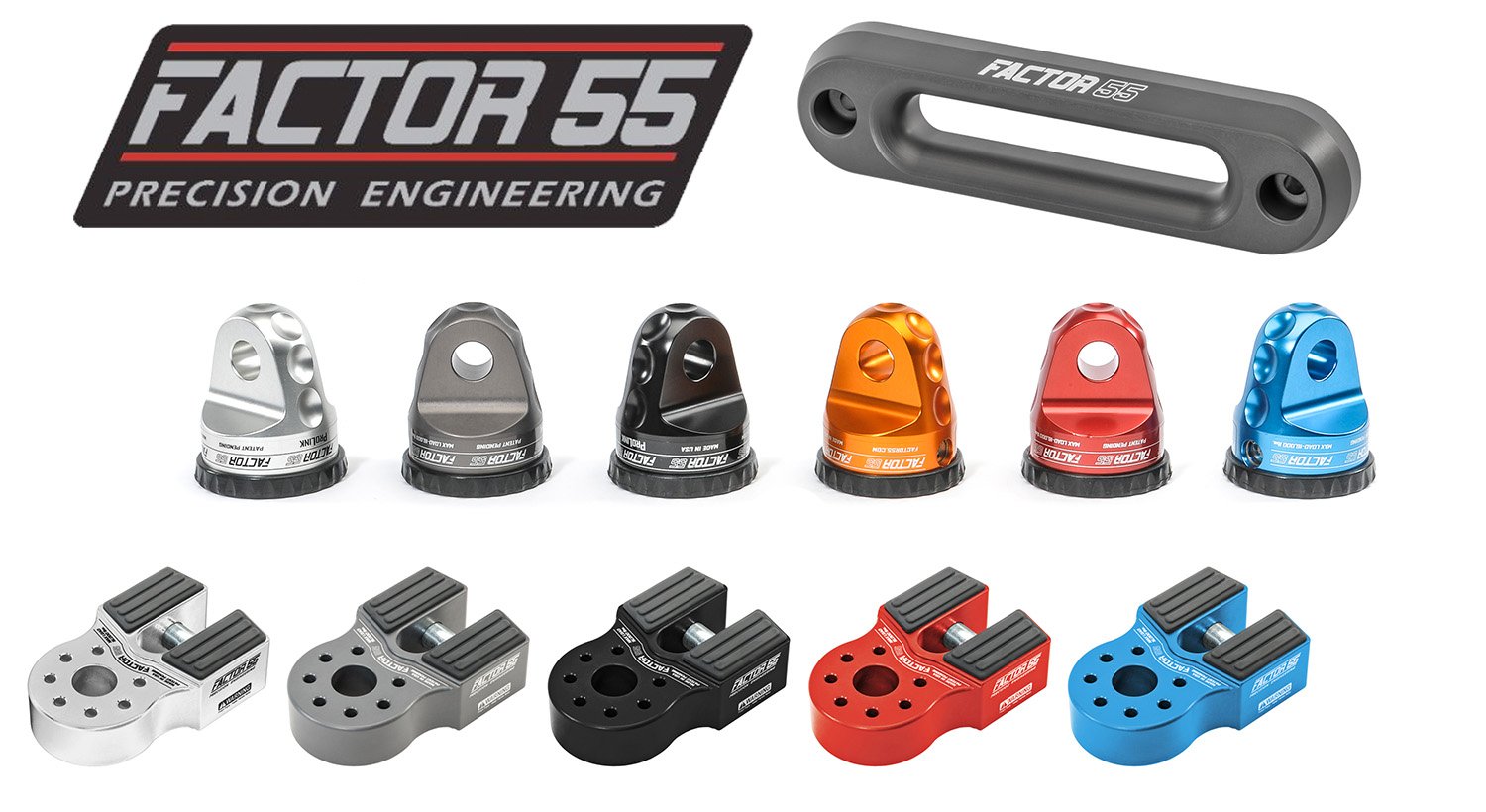 Eliminate the conventional winch hook and replace it with a safer and stronger FlatLink shackle thimble and D-ring. Industry's first folding shackle mount for recovery winches.
Factor 55 Winch Accessories
From
$23.99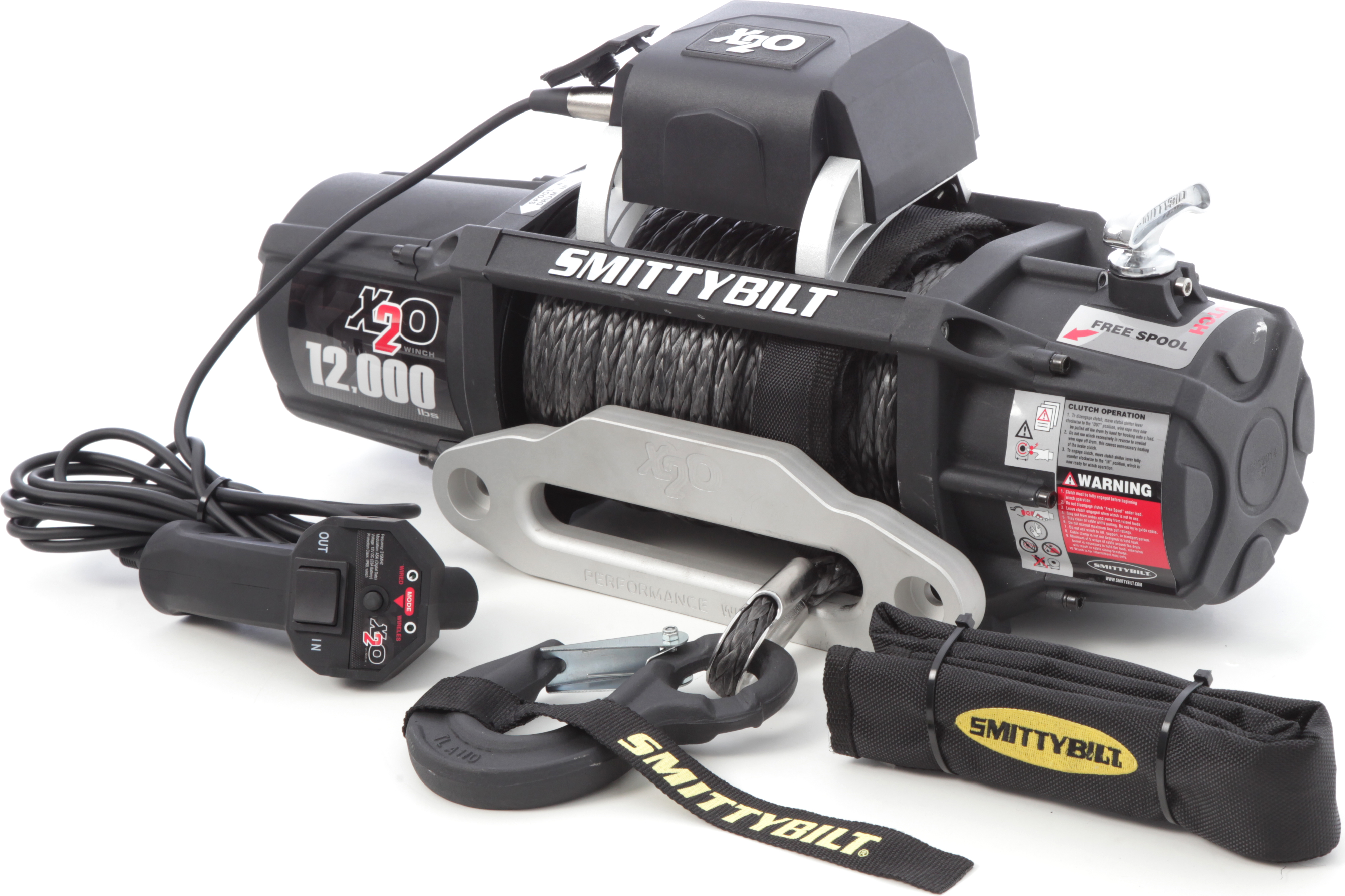 The Gen2 series of Smittybilt X2O and XRC winches have been thoroughly updated with heavy-duty features for enhanced performance.
Smittybilt Gen2 Winches
From
$299.99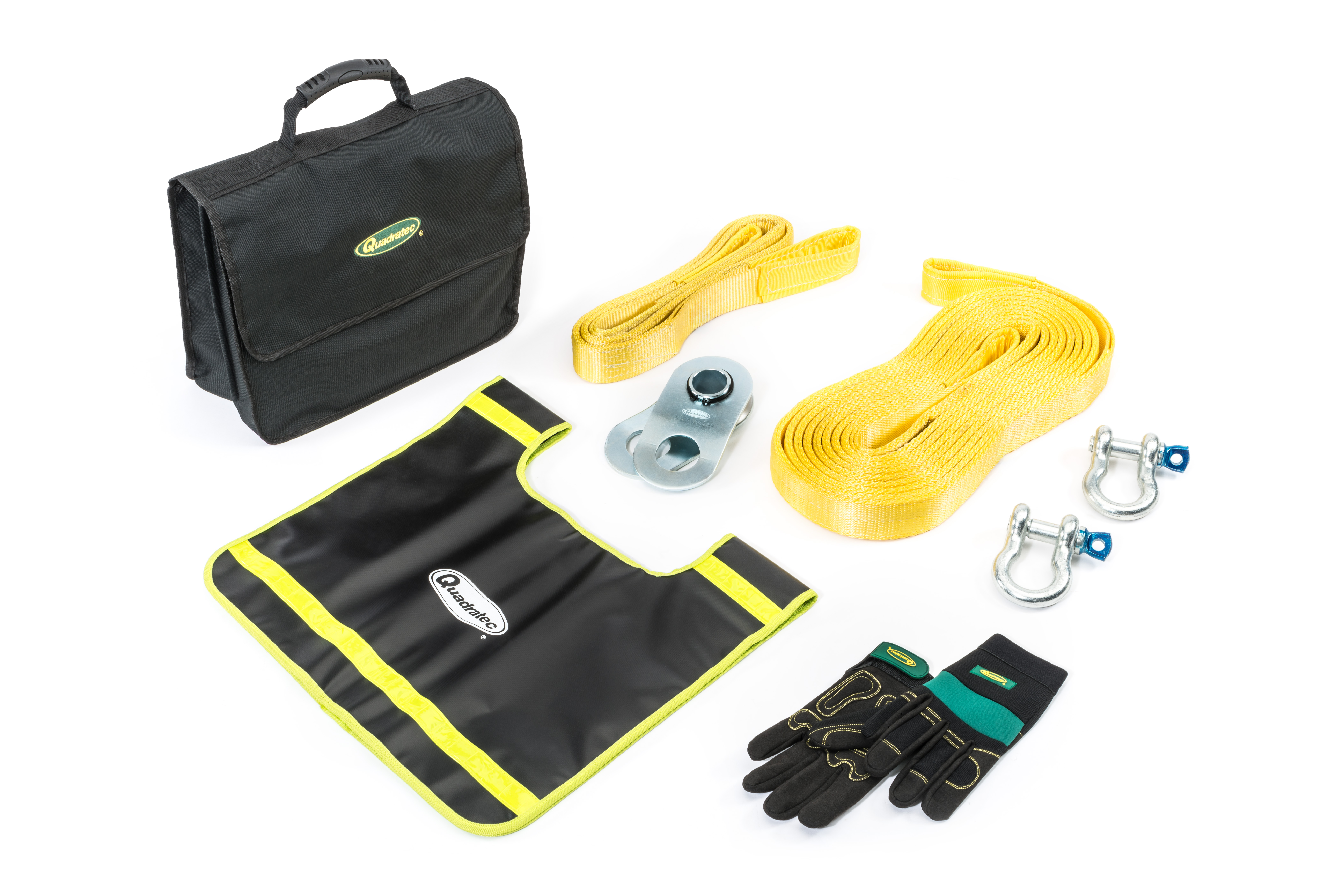 Kit includes a tree trunk protector, a recovery strap, pair of 3/4" D-ring shackles, a snatch block, winch line dampener and mechanic style gloves.
Offroad Winching Accessory Kit ONLY
$99.99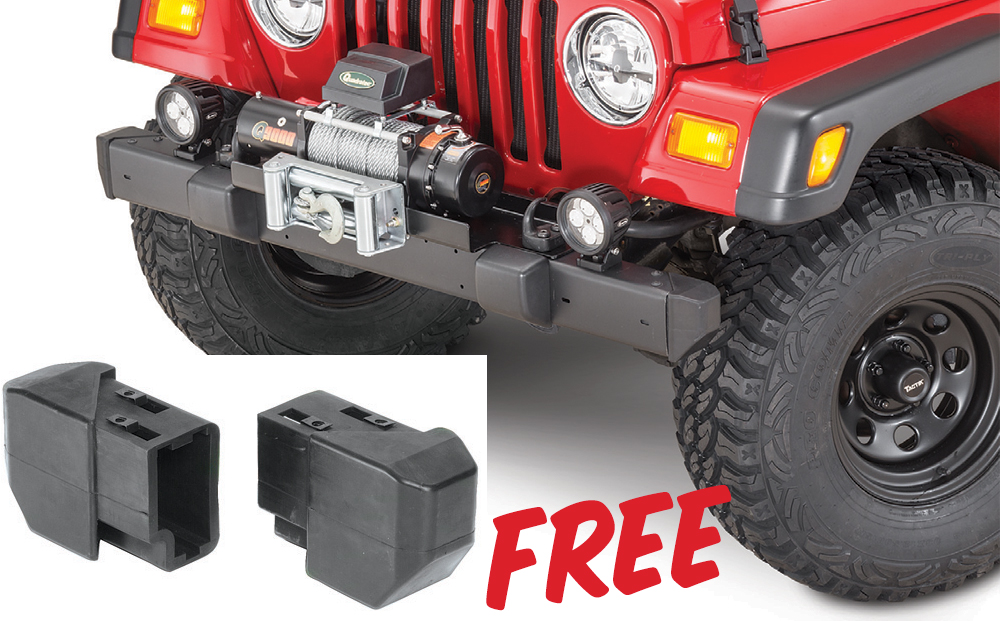 FREE Xtreme Duty Bumper End Caps! with Q9000 Self Recovery Winch & Mounting Plate!
For 87-06 Wrangler from
$369.98
$419.97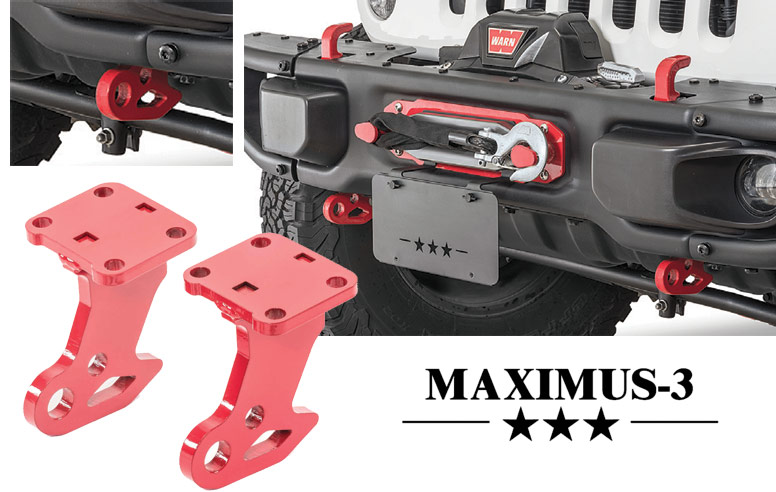 These D-Ring loops from Maximus-3 give you secure points to attach a pair of recovery D-Rings.

The Max Glide Fairleads are a well-balanced design of optimized function, performance and aesthetics.
$68.99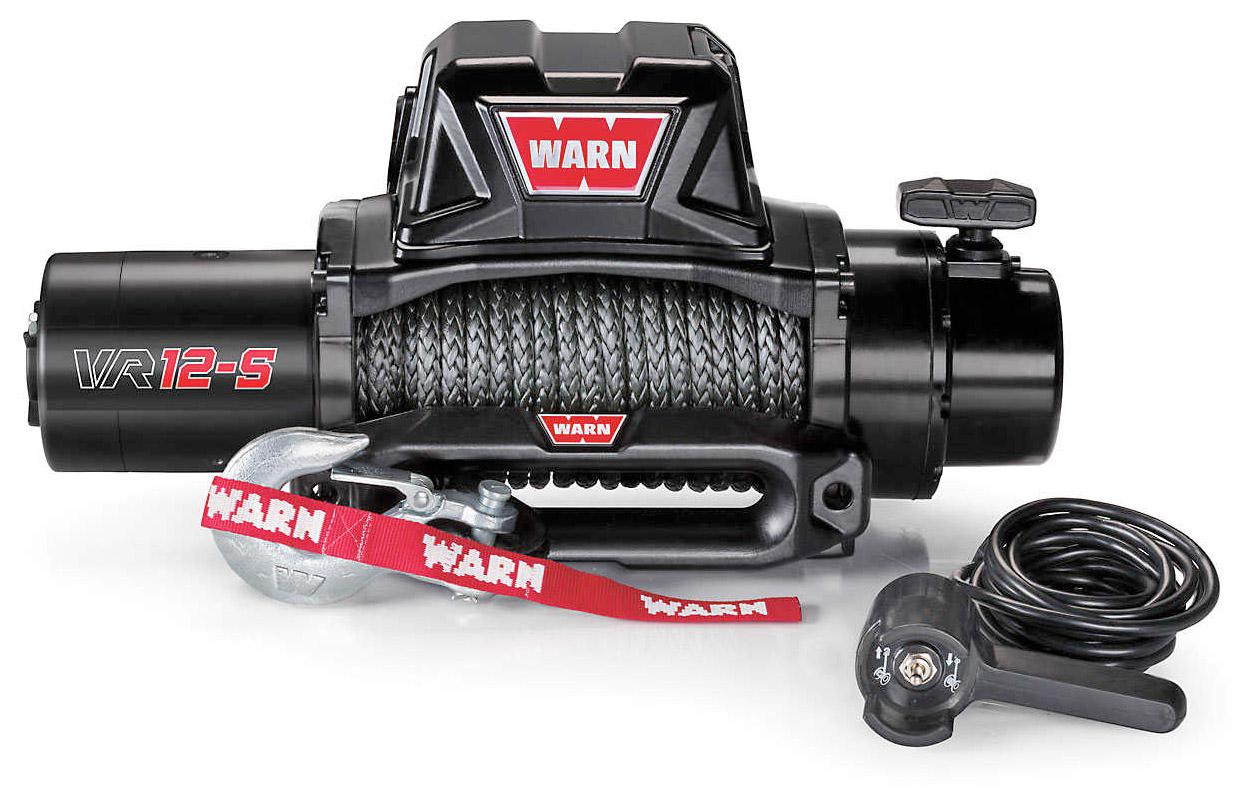 The new WARN VR Gen II Winches offer enhanced styling, upgraded performance, and legendary WARN reliability that you can trust.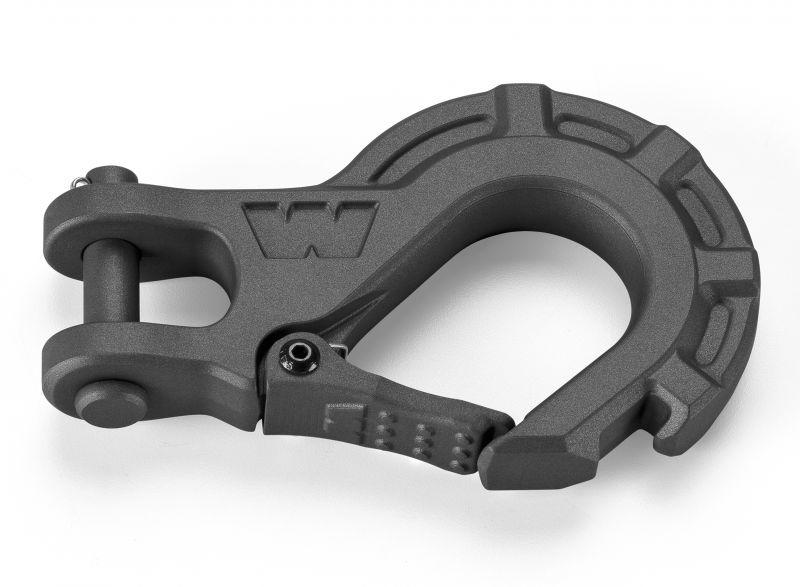 EPIC Black Winch Accessories
From
$28.79