Quadratec Parts & Accessories

New! Quadratec®
LED Projector
Headlights
No one likes dull. Especially when it comes to your Jeep's factory headlights. Dull means you are not getting that light throw and visibility you need to drive safer at night. So why settle for dull, when Quadratec's new Premium LED Projector Beam Headlights outshine and outperform standard headlights — all at a very non-premium price.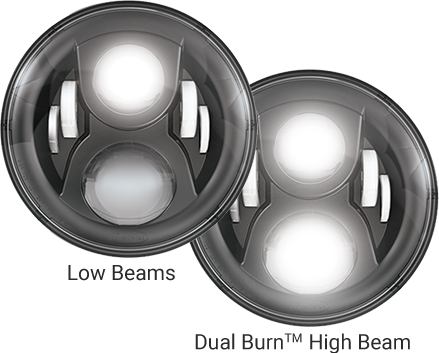 We harnessed our experience and expertise to develop our own high quality line of Quadratec brand products. Designed by Jeep Enthusiasts for Jeep Enthusiasts.
We stand by our products and welcome you to to see for yourself! Explore our full line of Quadratec Brand Jeep products below. Your satisfaction is guaranteed as ALWAYS!
Also, if you haven't already, definitely click on the adjacent video and subscribe to our YouTube channel for all the latest product information, event coverage, install videos and news.
Best Selling Quadratec Accessories
Quadratec Products by Category