For One Lucky Winner - A Dream Moab Adventure Just Came True!
Quadratec and Jeep Jamboree USA have teamed up for a blockbuster 2018 Sweepstakes!
THE ENTRY PERIOD HAS ENDED
Our lucky winner Ed Tripp and his family spent three exciting October days out in Moab, Utah, tackling the area's amazing trails and scenery - all in a brand new 2018 Jeep Wrangler JL courtesy of the experts at Jeep Jamboree USA. The Tripps flew into Salt Lake City, UT and then drove down to Moab, enjoying the unreal views only southeastern Utah can provide, where they were greeted by the great folks from Jeep Jamboree and Quadratec. Following trail registration for JJUSA's 20th Moab event, the Tripps had two remarkable days on both Fins and Things and Steelbender—learning all the ins and outs of four-wheel driving. It was truly an experience of a lifetime. The Tripps were chosen randomly from all Fly and Drive contest entries dated 5/1/18 through 8/15/18. Contest entries were accumulated through orders placed with Quadratec (up to once per week) or from a manually website entry (no purchase required - up to once per week).
Our 2019 Fly and Drive contest is coming soon, so keep checking back with us because who knows, it could be you coming out with us next time on one of JJUSA's fantastic weekend events.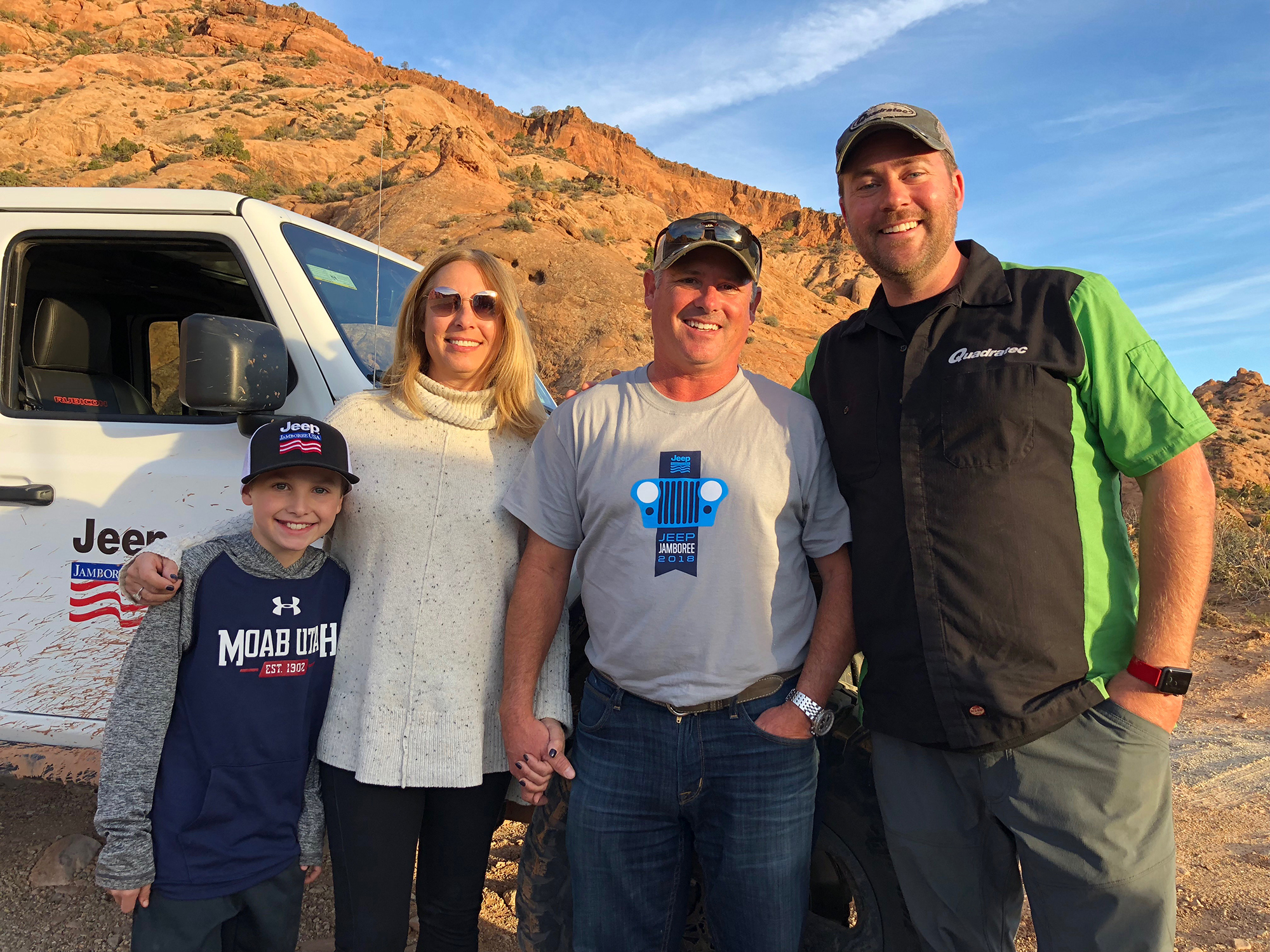 2018 Fly & Drive Winner's Epic "Tripp of a Lifetime" at Jeep Jamboree's 20th Moab Event
The dream, Ed Tripp says, is all he thinks about sometimes. He is looking out with faraway eyes and all of a sudden his voice grows soft. And at that moment, Tripp wasn't on some dusty trail in the middle of nowhere. He wasn't sitting inside a Jeep JL Wrangler Rubicon colored as white as the nearby La Sal Mountains. Tripp, 52, was randomly picked from sweepstakes entrants. The prize involved an all-inclusive trip to Moab, admission to Jeep Jamboree USA's 20th Moab Jamboree, as well as the ability to drive the JJUSA JL Unlimited Wrangler during the event. The trip dates were October 25-28.
Check out past Jamboree USA Sweepstakes Winners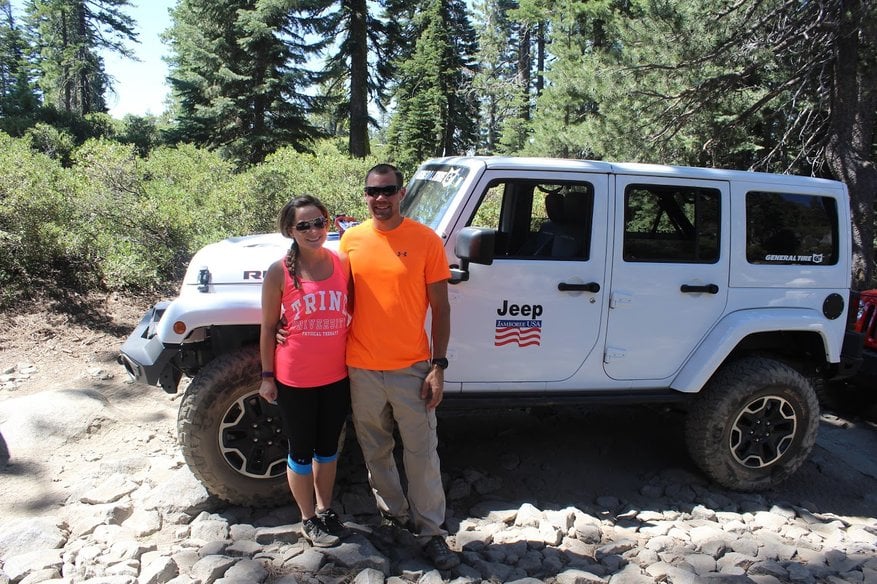 2016 Fly & Drive Rubicon Trail Winner - Kylen Hill
Kylen Hill grew up in Leo-Cedarville, Indiana with a passion for cars, dirt bikes and, really, anything off-road. It is definitely a passion that, at one time or another, most kids catch, whether from streaking through the woods on a BMX bike – imagining themselves as the next great racer – or by gliding over dirt mounds with red, sweaty, smiling faces as ATVs roar in approval.