The Inyo National Forest stretches out over 650,000 acres of land right on the California-Nevada border, just over a six hour drive east of San Francisco.
It is beautiful country and home to seven Congressionally-designated Wilderness areas, quite a few natural wonders, some of the country's oldest living trees, as well as the tallest mountain peak in the lower 48 states – Mount Whitney.
It is also a place the Eastern Sierra Four Wheel Drive Club frequents. And cares about quite a bit.
So much so that they recently applied for – and were awarded – one of the latest Tread Lightly! Quadratec Cares Restoration For Recreation Stewardship Grants.
For the Eastern Sierra Four Wheel Drive Club, this award was important because they felt more signage and informational kiosks were needed to help reinforce Tread Lightly!'s message to only ride on designated routes when off pavement.
So, the club is using grant funds to install carsonite posts and kiosks at important locations within the Inyo National Forest. Volunteers installed the signage over several days in December.
"Inyo National Forest is our front yard, our backyard and our playground, so this project fits well with our many other efforts to respect and protect our public lands," said Eastern Sierra Four Wheel Drive Club President Mike Johnston. "We initially included the grant, Tread Lightly!, and Quadratec decals as part of our National Public Lands Day program; that was when we set our first carsonite sign."
"I like this effort because it is not a one time thing. These signs will be there for a long time."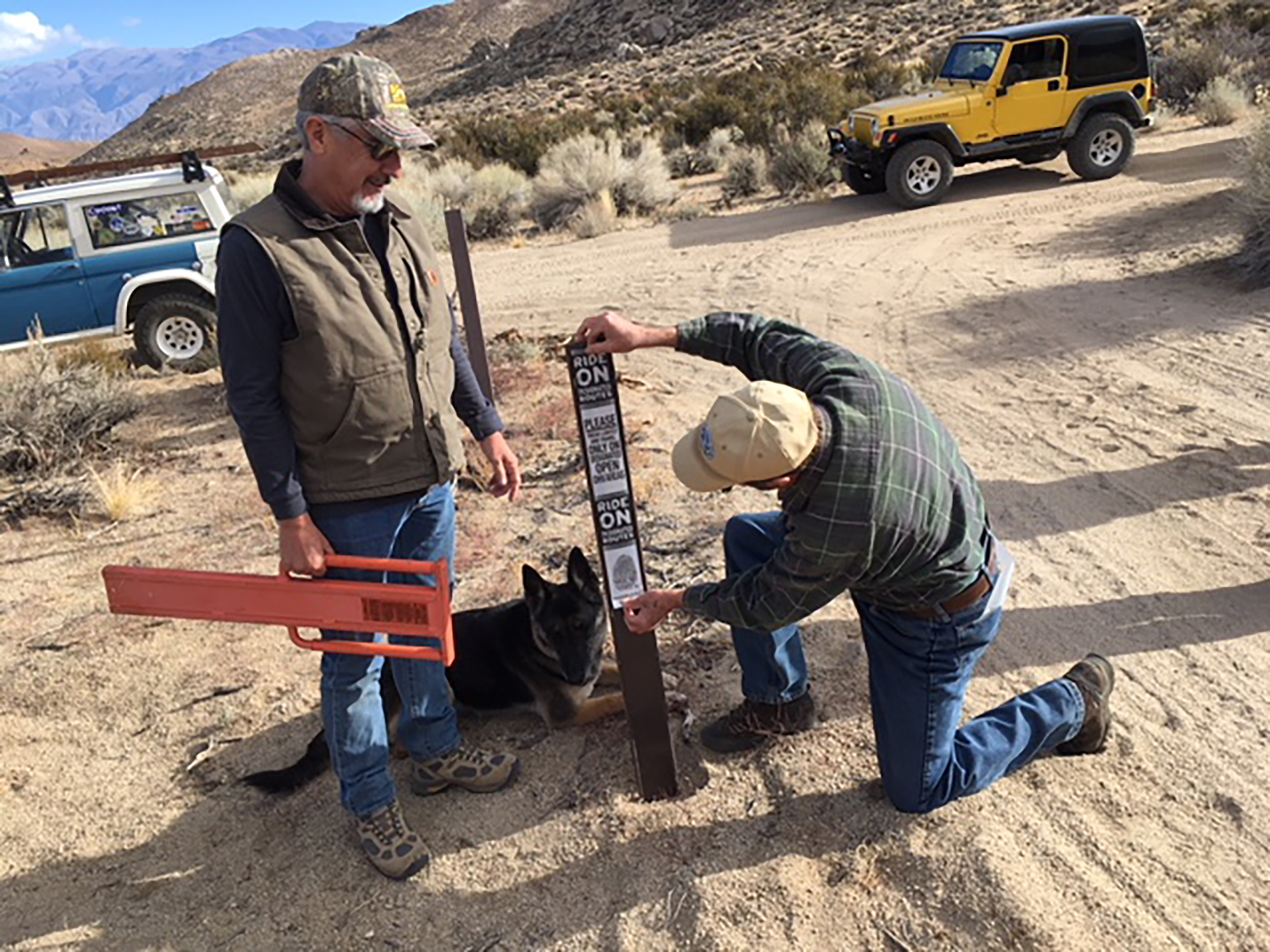 The Quadratec Cares – Restoration For Recreation Stewardship Program was created in 2011 to award small, but vitally needed, grants to support volunteer maintenance projects or ethics education programs. Grants are maintained and awarded through Tread Lightly!, which recognizes that one of the best ways to promote responsible outdoor recreation is by getting enthusiasts involved in the care of their favorite recreational areas.
Tread Lightly!'s Quadratec Cares grants have been utilized by both individuals and clubs to help organize clean-ups, trail maintenance work days, or conduct ethics education and outreach in their local communities. The average grant is under $500 and funds can be used for everything from feeding volunteers to purchasing equipment, trash bags, and tools.
Other examples include:
Tools necessary for projects
Dumpster rental
Water or other non-alcoholic beverages for volunteers
Food for volunteers
Fuel used at project location
Signage materials
Trail building and restoration materials
Facility rental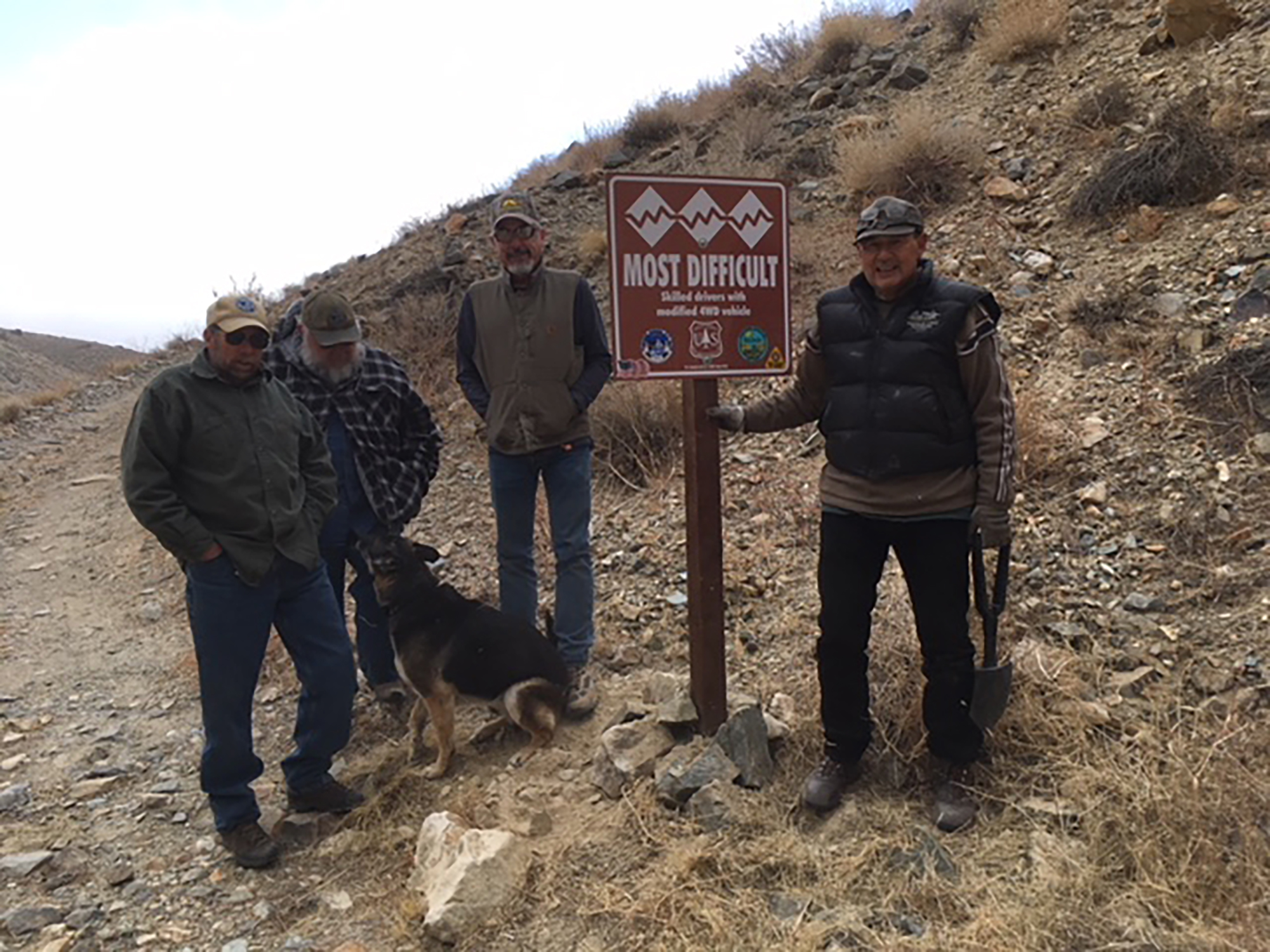 In 2016, the program awarded 11 grants totaling more than $42 thousand worth of volunteer hours, improved nearly 7,500 miles of trails, distributed over 3,000 educational materials such as booklets and pamphlets and removed about 3,100 pounds of trash.
"Tread Lightly!'s Quadratec Cares Grant Program has been an amazing partnership and a valuable resource for folks who want to give back to the wild places they love and enjoy," said Tread Lightly!'s Evan Robins. "The program is open to any dues paying member of Tread Lightly! and funds can support anything from educational messages and signage projects, to trail work and clean-up efforts. We would like to give a big thanks to all the Tread Lightly! members and volunteers who go above and beyond to ensure that we all have a place to ride and that our public lands stay open and healthy".
Tread Lightly! members who are planning events can apply before one of four application dates during the year: March 30, June 30, September 30, and December 31.
For more on the program, or to submit a request, check out Tread Lightly!'s Restoration for Recreation Stewardship Award page.