Nothing about a windshield wiper blade is attractive.
It doesn't have that same appeal as a heavy duty winch bumper with modular pieces that both looks rugged and provides front end security.
Neither is it as interesting as strong suspension lift components which, when added, give your vehicle the added clearance and enhanced ride quality to traverse just about any kind of terrain Nature sees fit to serve up.
The list goes on. Wheels and tires, lighting, exhaust, steering, brakes. All excellent modification products.
And yet, even if all those additions are shoehorned on the vehicle, you can't really go anywhere in inclement weather if your wipers either do not, er, wipe correctly or worse – screech when activated and scratch up that windshield glass.
Now, granted, those issues can be the extreme end of things, and for anyone with a new Jeep fresh off the lot this is not really an issue.
But for many who have just purchased a used Jeep, or haven't bothered to check out the vehicle's wiper blades before, swapping out them out can be an easy and inexpensive change that definitely helps boost safety.
And it can be done regardless of modification experience with no hand tools needed. A small flathead screwdriver can help, but is not required.
First off, factory Wrangler JK front wiper blades are 15-inches long and there are several different brands offering replacement versions from stock Mopar wipers to aftermarket PIAA blades with silicone, or factory type models by Crown, Omix or Trico. Wipers are also sold individually so make sure to order two if you need both sides replaced.
When you have the wiper blades picked out and are set to replace, pull one of the wiper arms away from the windshield. We started with the driver's side, but either side works.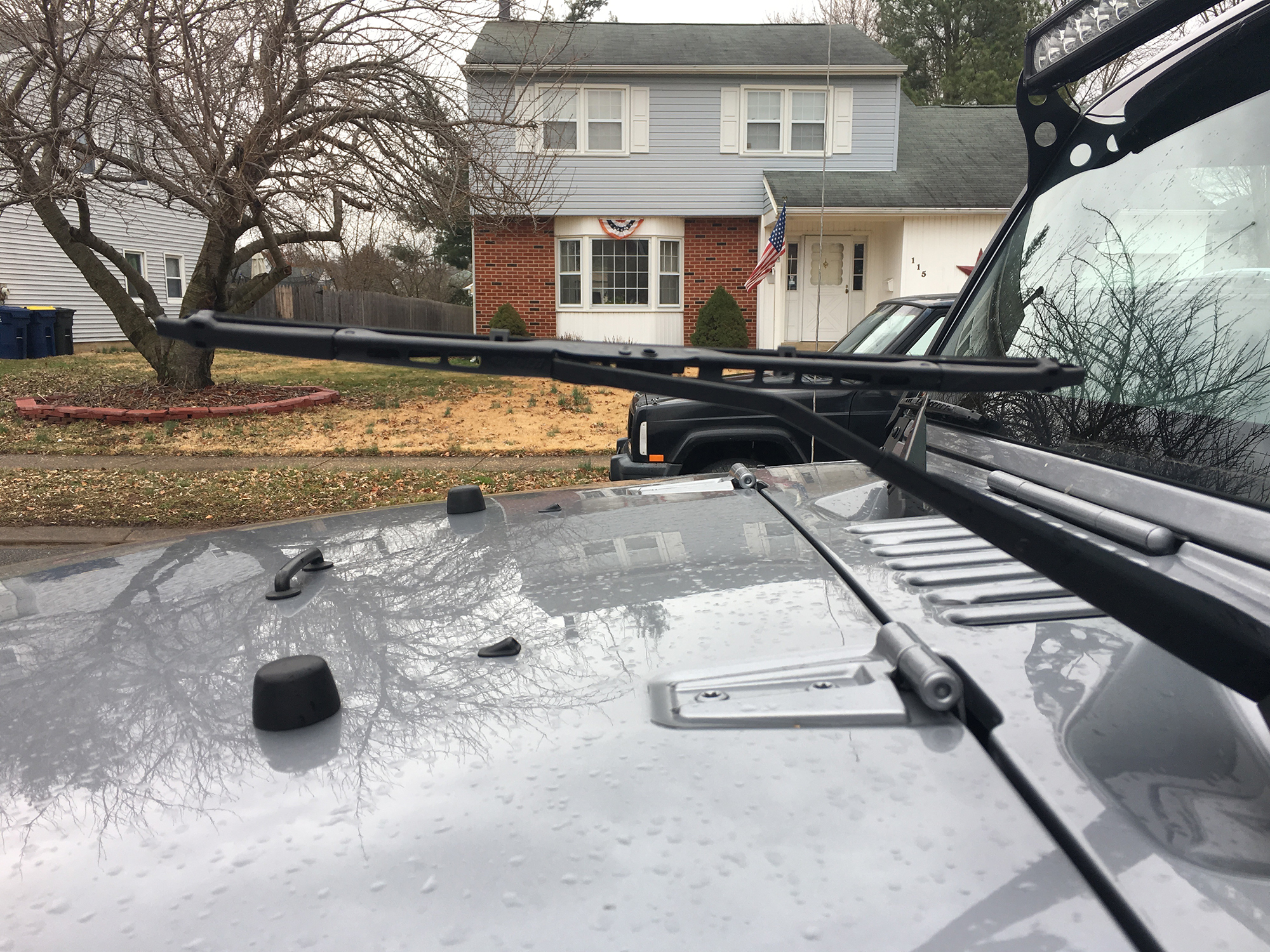 Either using your finger, or that flathead screwdriver, push up (towards the arm) on the plastic retaining tab holding the blade and arm together. As the tab goes up, pull the entire blade down the arm until it releases and the arm hook becomes visible. You can then remove the blade. Repeat this on the passenger side.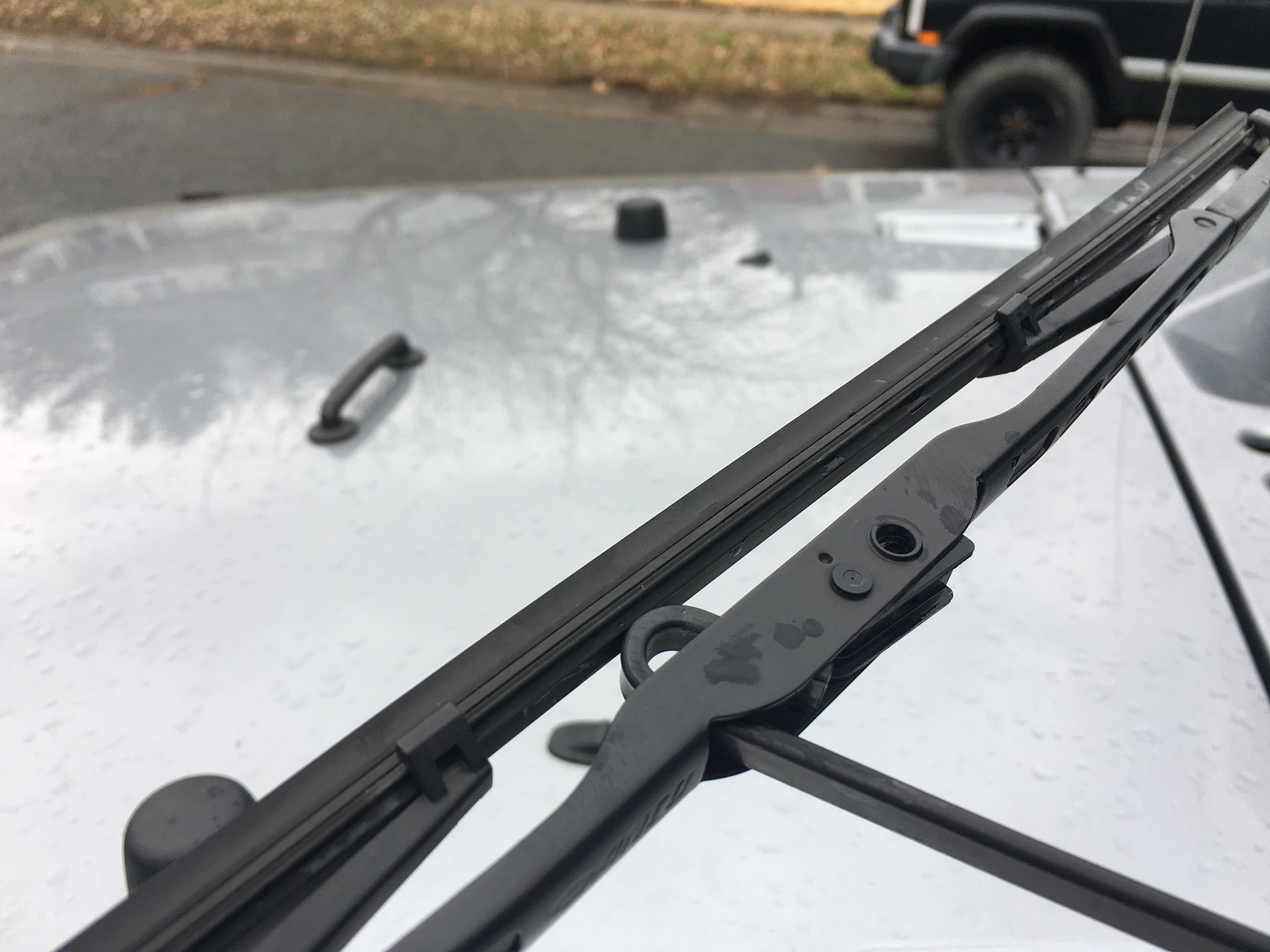 Depending on which new wiper blade brand you choose, they may already have the clip attached to the blade, or may come with a choice of clips. The PIAA silicone blades we used had several clip options and the smallest one (C1) exactly matched the JK version.
Next, line up the blade so that the clip points towards the wiper hook attachment.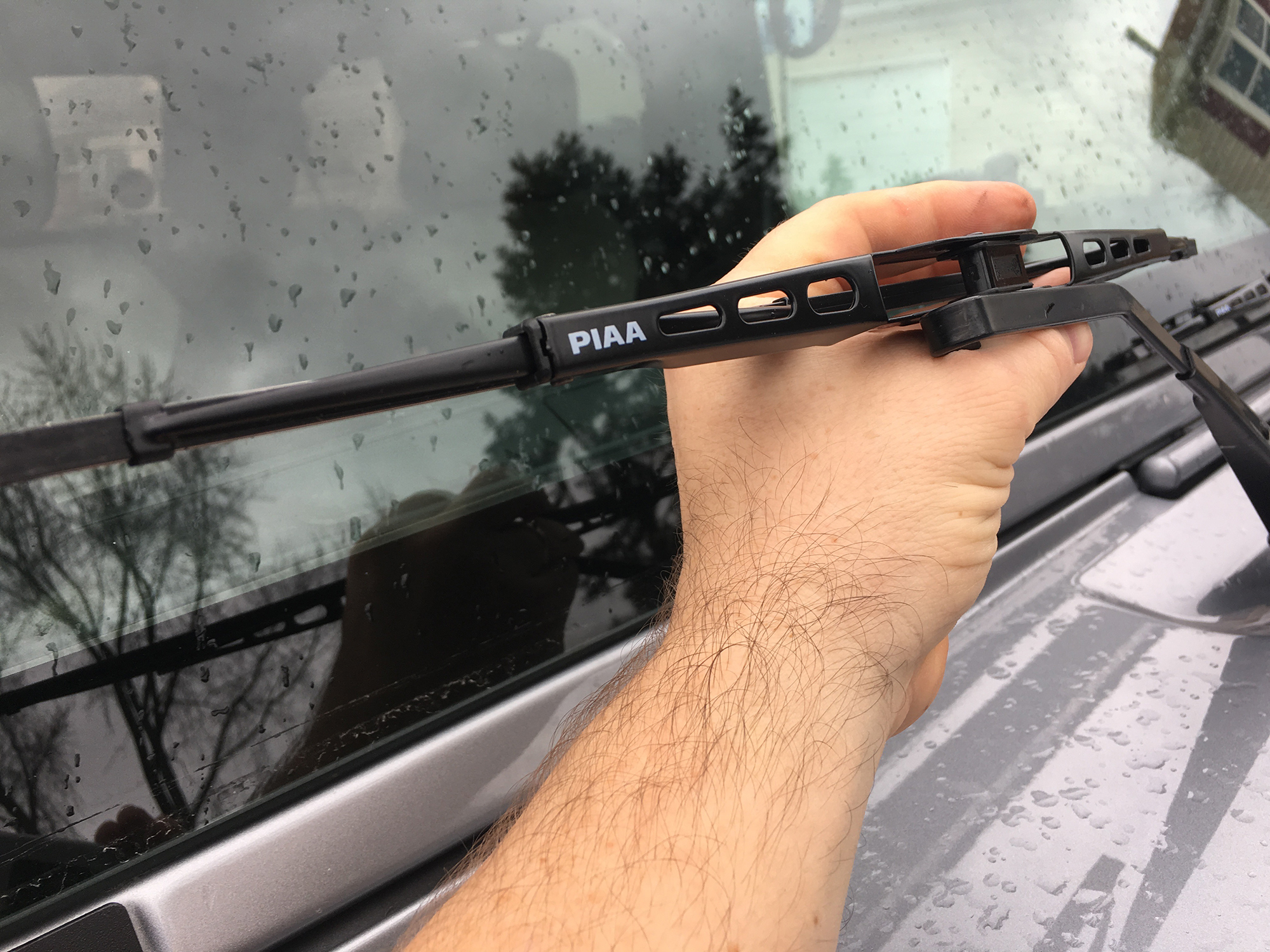 Once the blade is lined up correctly, slide the hook attachment under the blade clip and pull the blade towards you until you hear a click. Tug back and forth a bit on the blade to make sure it is in securely in place, and then repeat on the other side.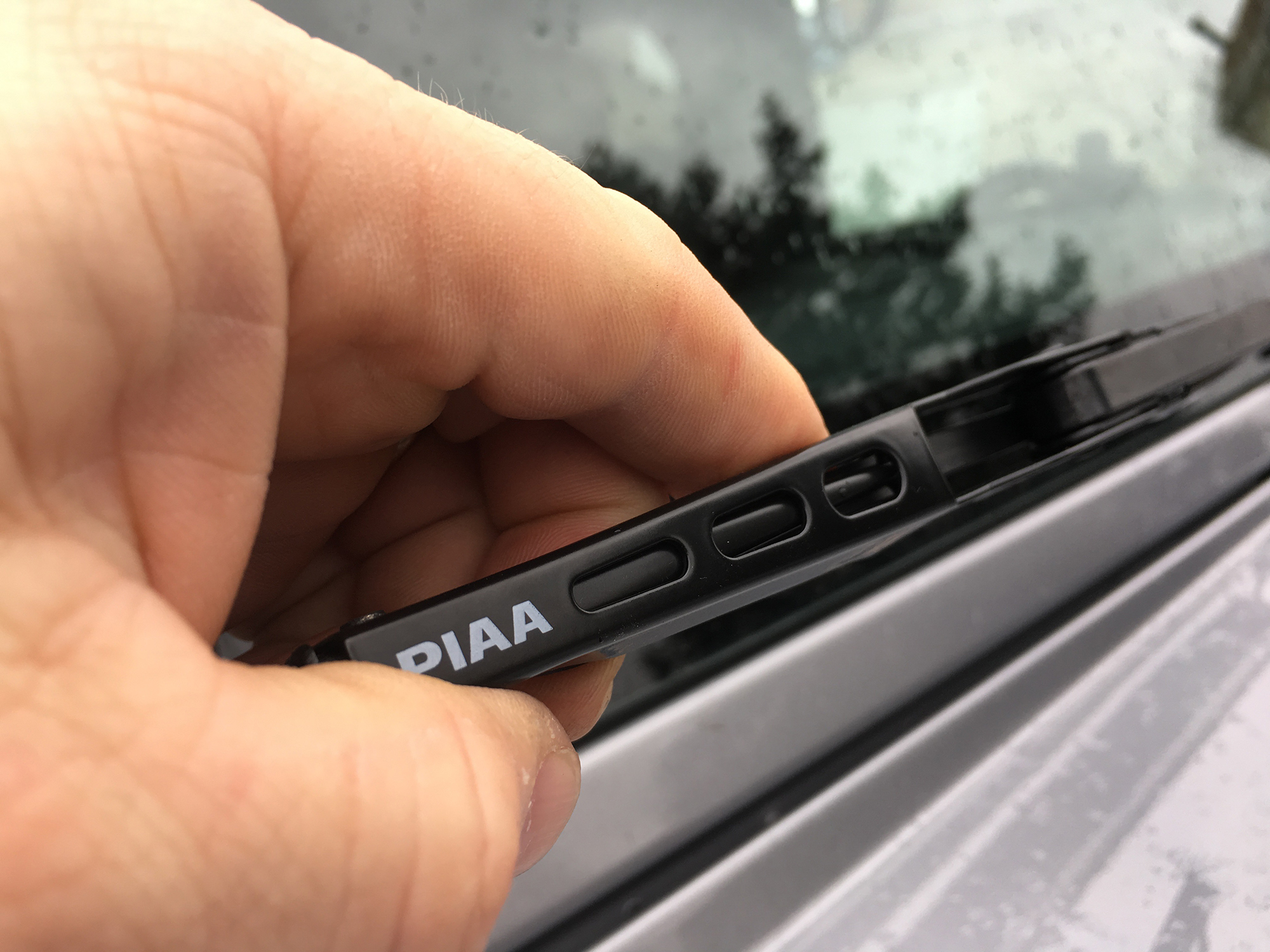 That's it. Now you can have peace of mind your windshield will stay clear and streak-free the next time inclement weather hits.