Our Next "Jeeps & Java" Event will be held on Sunday, April 9, 2017.
Quadratec hosts a cruise-in style "Jeeps & Java" event from 9 am - 11:30 am at Quadratec headquarters (See Map Below), usually held on the second Sunday of each month with the exceptions of January and February. We will have free doughnuts, java and other refreshments available along with some great giveaways, vendor advice, raffles and much more!
For this year's "Jeeps & Java" events, we will be doing things a little different. We've made so many great relationships with local area organizations over the past few seasons at these events that we've decided to continue to help each of these outstanding organizations in their humanitarian endeavors. If you've been out before, you already know that we here at Quadratec, like to support our community. With YOUR help, At each monthly event, attendees are encouraged to bring ANYTHING to donate that could help make a difference, no matter how seemingly big or small. During the entire 2017 Jeeps & Java season, Quadratec will be collecting much needed donations for the following organizations:
Any donation contribution made grants the donating individual an additional 3 raffle tickets to better their chances at winning one of our main monthly raffle prizes!
DONATION GUIDELINES / HOW TO HELP - WHAT TO DONATE:
Shriners Hospitals for Children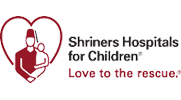 - DONATION ITEMS NEEDED!
Checks made payable to: "Shriners Hospitals for Children" with specified fund noted in the memo.
Donation Ideas for All Ages:
Arts & Crafts Projects
Scrapbooking Materials
Books or CDs in Spanish
"I Spy" Books
DVDs (G, PG and PG-13)
Batteries (AAA, C & D)
Board Games for ages 8 and up
Small Photo Albums
iTunes Gift Cards
Walmart/Target Gift Cards
(Small denominations)
Personal portable DVD players
Donation Ideas for Teenagers:
Board Games
Teen Movies (PG-13)
Teen Magazines and Books
Hand-held electronic games
Nerf Balls
MP3 Players or iPods
Ear bud headphones
Wrist Watches
Pro/College Sports Apparel
(Caps, T-Shirts, Sweatpants)
Monetary Donations
Checks are accepted for the following funds:
Car Seat Fund:
-Provides an adaptive car seat for surgical patients to safely ride in cars/Jeeps.
Families in Need Fund:
-Provides bus tokens for transportation.
-Provides meal passes for families while staying at the hospital.
Donations NOT accepted:
Books or games with violent content
(R) Rated movies
VHS Tapes
Used Toys
Used clothing/blankets
Glass or breakable items
The Michael Strange Foundation—Voices for Silent Heroes

- MONETARY DONATIONS NEEDED!
Checks made payable to: "The Michael Strange Foundation" with MSF-Donation noted in the memo.
Mission Statement:
"The foundation will provide unconditional support and services to the families of recently fallen service members by professionals in several fields and also by those who have suffered similar losses so that the healing process can begin"
Monetary Donations:
Each donation will contribute to the healing process of so many family members still trying to cope with the loss of this great nation's unsung heroes and loved ones.
Cash Donations of Any Amount
Check Donations of Any Amount
Kodi's Club Rescue

- DONATION ITEMS NEEDED!
For Monetary Donations, make checks made payable to: "Kodi's Club Rescue" with Rescue Dontation noted in the memo.
Mission Statement:
"Kodi's Club Rescue firmly believes that we can make a difference to those rescues we take into our care and we strive daily to do whatever is in our power and abilities to accomplish that goal. We are a small organization comprised of a passionate and dedicated group of friends that responsibly rescues and finds homes for homeless, sick or abandoned Rottweilers. Our mission is to urge the public to support the rescue effort rather than retailers, puppy mills or breeders".
Rescue Donations:
Every single donation is greatly appreciated and most definitely matters to the life of a dog that more than deserves your generosity and support.
Paper Towels
Clorox Bleach
Tide Allergy Free Soap Powder
Dawn Dish Soap
Flea & Tick Monthly Preventatives (EXCEPT Bio Spot)
Benedryl
Pepcid
Grain-Free Dry Free
Grain-Free Wet Food with Pop Top
6' Slip Leads (Leashes)
Monetary Donations
93.3 WMMR Preston & Steve's Camp Out for Hunger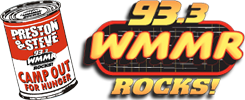 - CANNED GOODS NEEDED!
Mission Statement:
"We are collecting CANNED GOODS for 93.3 WMMR's Preston & Steve's next Camp Out for Hunger campaign at the end of the year. When it's time, we will be organizing something special to drop off these canned goods, so stay tuned for more info".
Most Needed Non-Perishable Foods:
Help us in an effort to combat hunger for so many families and individuals in need.
Meals in a can (soup, stew, chili)
Tuna or canned chicken
Peanut butter
Canned foods with pop-top lids
Canned fruit in its own juice or water
Low-sodium canned vegetables
Olive or canola oil
Spices
Low-sugar whole grain cereals
Healthy snacks (granola bars, nuts, dried fruit)
No soda or candy please
Upcoming "Jeeps & Java" Event Schedule
APRIL: 9th - Sunday at Quadratec Headquarters
MAY: 7th - Sunday at Quadratec Headquarters
JUNE: 11th - Sunday at Quadratec Headquarters
JULY: 9th - Sunday at Quadratec Headquarters | Guests: RIGID Industries
AUGUST: 13th - Sunday at Quadratec Headquarters
SEPTEMBER: 10th - Sunday at Quadratec Headquarters
OCTOBER: TBD at Spruce Grove Tree Farm-Oxford, PA (Pumpkin Patch)
NOVEMBER: 26th - Sunday at Spruce Grove Tree Farm-Oxford, PA (Christmas Tree Cutting)
DECEMBER: 10th - Sunday at Quadratec Headquarters (Toys for Tots)
MAP Directions to: Quadratec Headquarters - 1028 Saunders Lane, West Chester, PA 19380