Not everyone can be that perfect shopper. You know, the one who can fire up a website and instantly find just the right thing for everyone on their holiday gift giving list. The one who gets all the praise and accolades for their thoughtfulness, while the rest of us try and decipher scribbled handwriting or coffee-stained notes.
No, for most of us, hunting down that perfect gift is a process involving research, time and giant amount of luck.
This is especially true when a Jeep enthusiast is on your holiday shopping list. And whether you know a lot about Jeeps, or nothing at all, it can be quite the intimidating process.
That's why we here at Quadratec try and take some of the guesswork and luck out of your shopping adventures. We crunch the numbers all year, do the research and take a look at the best sellers our customers and purchasing staff are targeting. We also see what is popular at Jeep events we attend from coast to coast – all to come up with an inclusive shopping list designed to help you grab a bit of that praise and accolades from those on your list.
So for the fourth straight year, here are our top buying trends for this holiday season, as well as a few top selling products in each trend.
Let's go.....On Wrangler, on CJ, on Willys and Scrambler…….
Interior Protection
It doesn't matter if you drive around with no top most of the time, or you've never removed the top at all, your interior is always under assault from whatever conditions Mother Nature decides to conjure. Things like mud, water, sand, dirt. Even snow and salt. So it is no wonder why interior protection products are always in demand. Beyond that, though, secure interior storage space is always at a premium inside a Jeep. Here are a few top sellers:
DIVER DOWN NEOPRENE SEAT COVERS: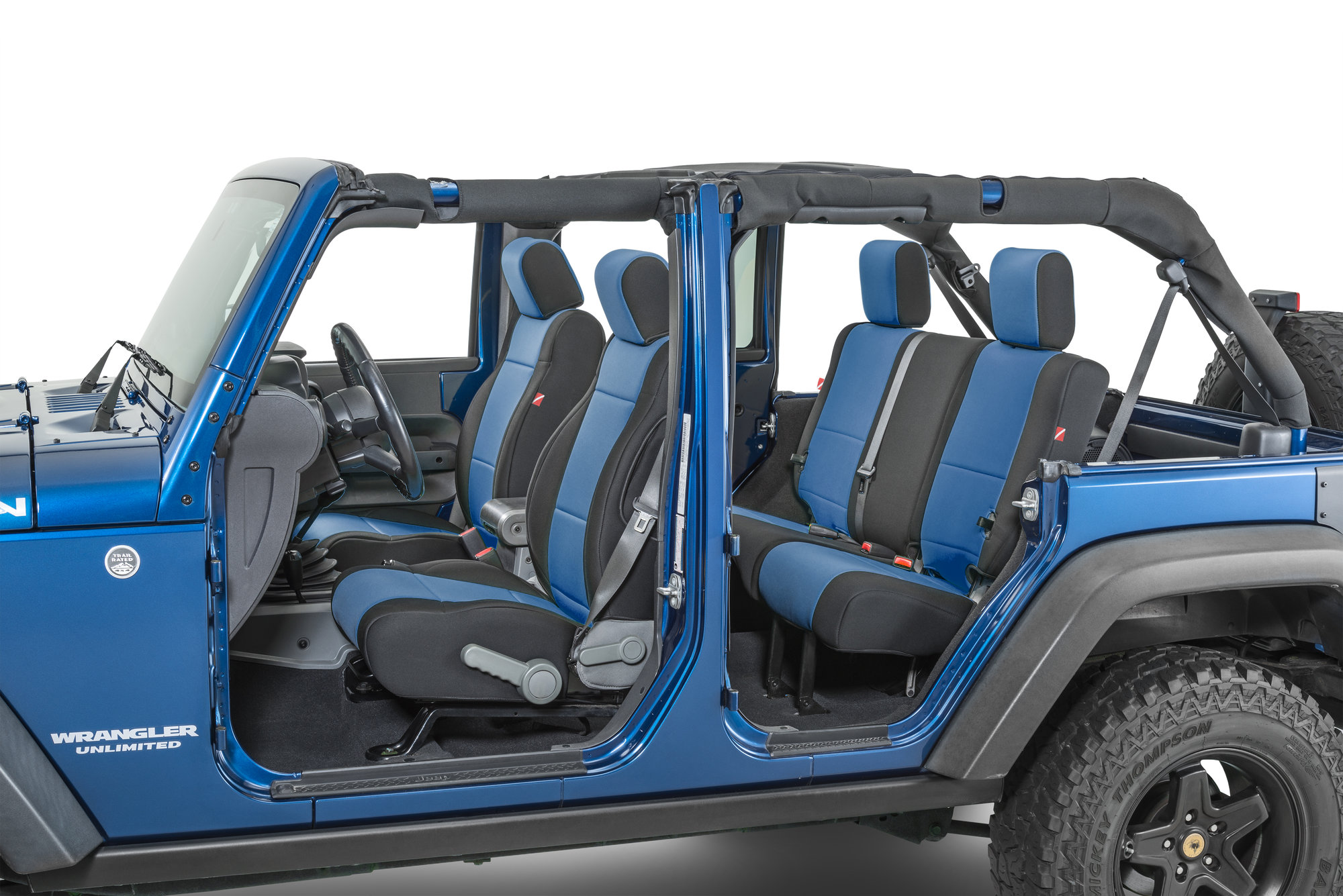 We call it 'having a wet suit for your seats'. That is the protection 100 percent neoprene in a seat cover affords. These Diver Down Seat Covers snug up tight to Jeep Wrangler seats and safely seal out things like water, dirt, grime as well normal wear and tear. Plus they have a soft, cushioned feel that remains cool in the summer and warm in the winter. Covers can be easily removed and thrown in the washer to clean, and include headrest covers and map storage pockets.
QUADRATEC FLOOR LINERS: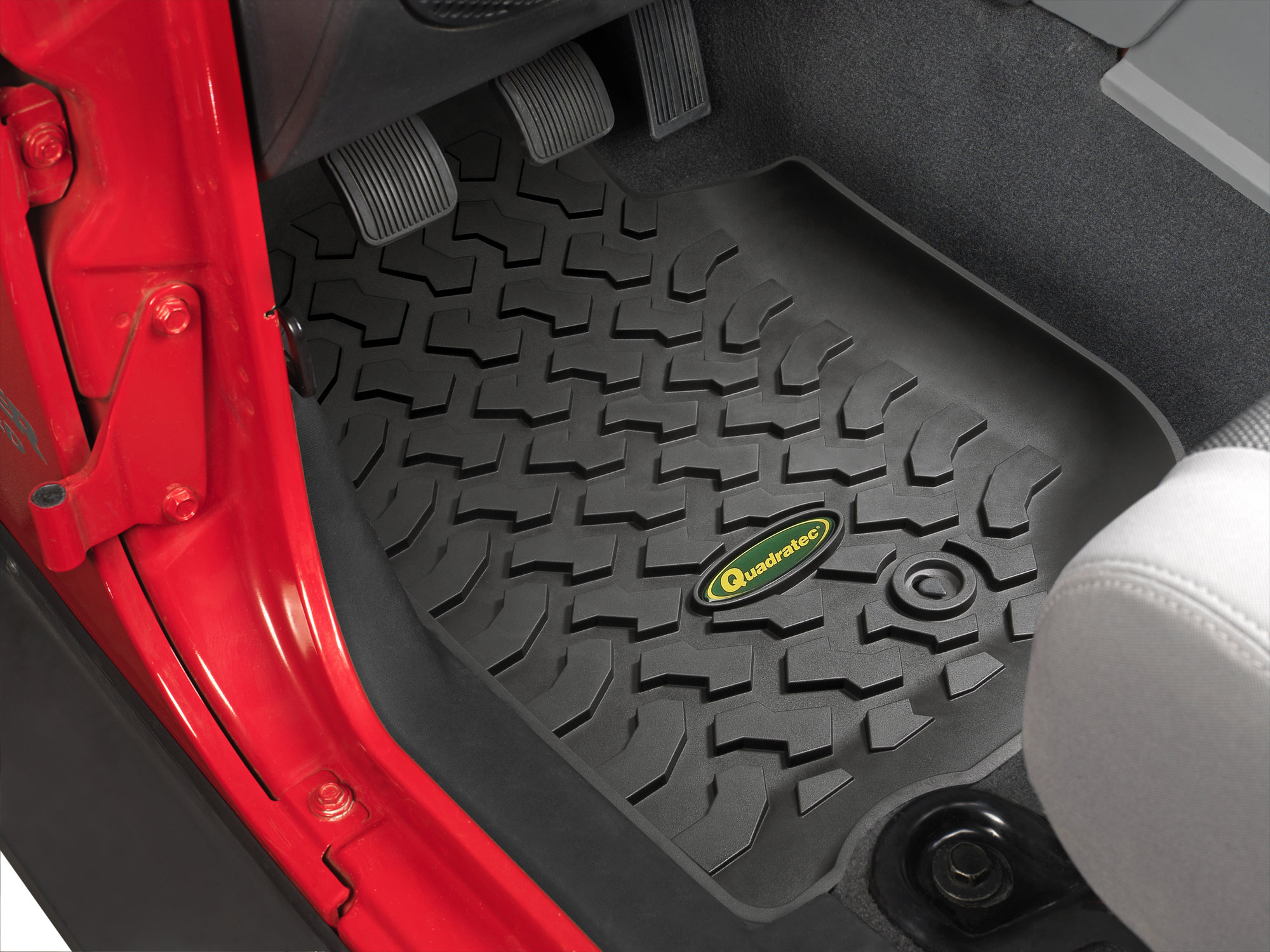 Despite this product becoming one of our best sellers, ever, over the past few years, we still encounter a number of people who simply believe a carpet is all they need on their Jeep floor. But like seat covers, these Quadratec Floor Liners are custom fit and designed to trap everything nature can throw at them, so nothing ruins that carpet. Liners are constructed from thick thermoplastic rubber and are also chemical and stain resistant, and can be quickly removed for cleaning. Simply one of the best, and most thoughtful Jeep gifts around.
BESTOP INSTATRUNK: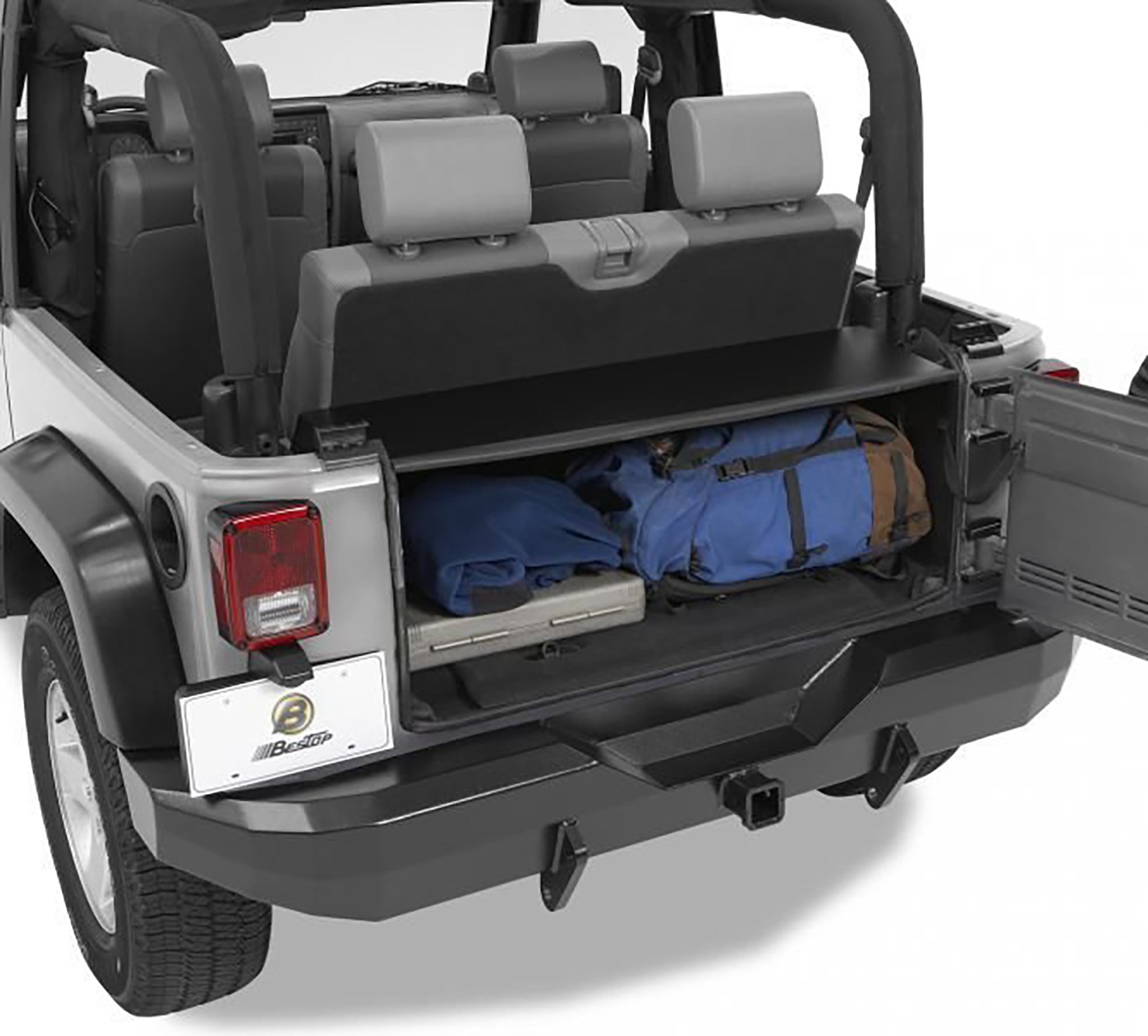 Safely and securely store valuables inside a Jeep's rear cargo area. That is the mandate of Bestop's highly popular Instatrunk design. And it delivers with heavy-duty 16-gauge steel panels that effectively 'walls off' the trunk – allowing a perfect storage space that can only be accessed when the Jeep's tailgate is opened. This is a perfect gift for those with a soft top vehicle who always complain about the lack of a completely secure storage area.
Lifestyle
Sure, getting that Jeep enthusiast on your list some parts is nice and all, but just about everyone loves showing off their Jeep pride. Or reading about it. Or dressing up their vehicle with it. That's why Jeep lifestyle is a trend that will never go away. From shirts, to stickers, to calendars, books and videos, there are plenty of things out there for the Jeep lover on your list so they can show off their, well, Jeep love. Here are some top selling products:
AUTHENTIC JEEP SWEATSHIRT: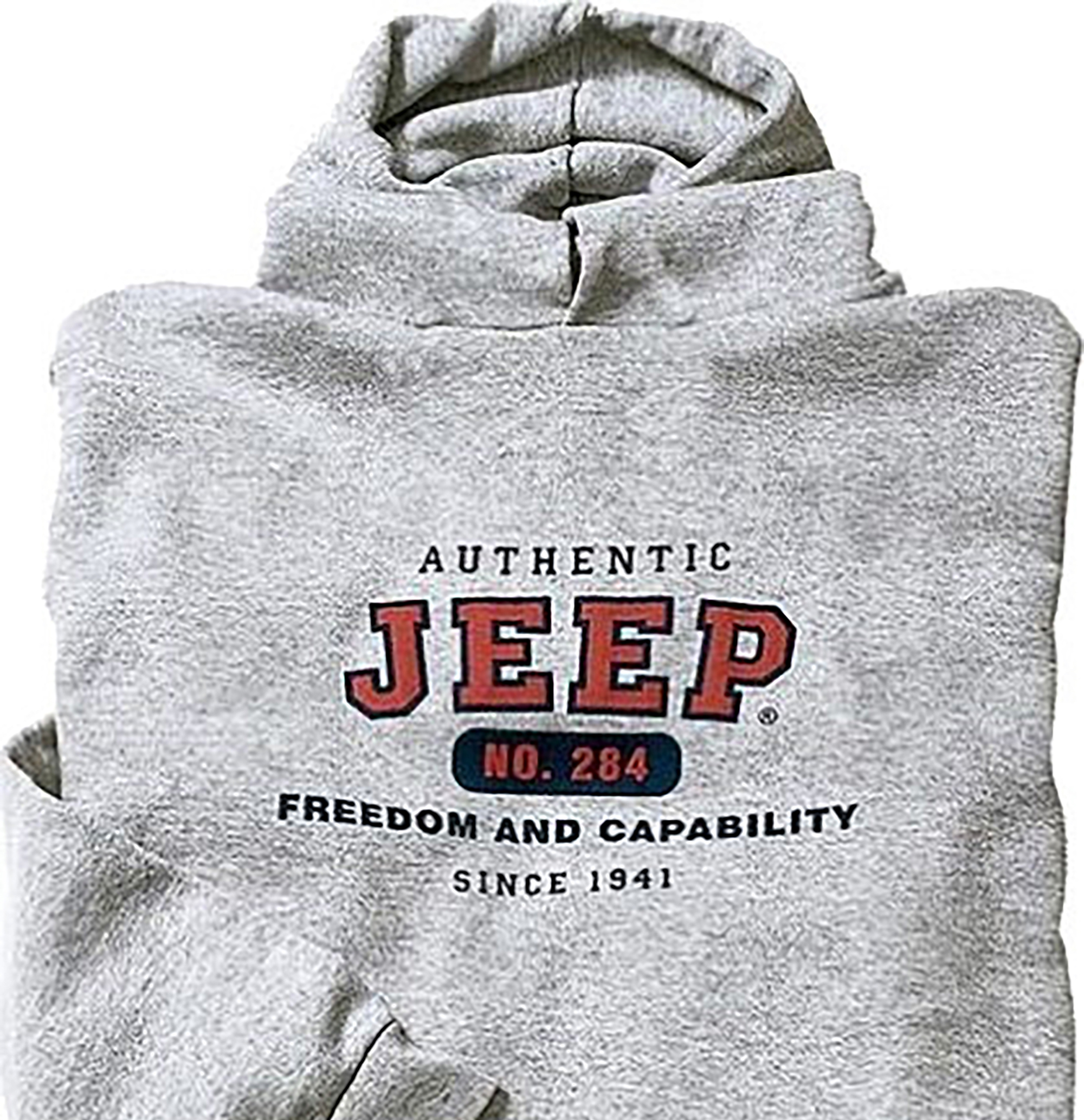 Comfortable and designed to really go with anything, this officially licensed Jeep gray sweatshirt is perfect for those on your gift list who are just as comfortable on the couch as in the garage, or even trail. The 'Authentic Jeep" and 'Since 1941' lettering definitely brings out the Jeep pride and with sizes running from medium all the way up to 2X, pretty much everyone is covered. Plus, its 50/50 cotton blend provides lasting durability wash after wash.
CHILTON REPAIR MANUAL: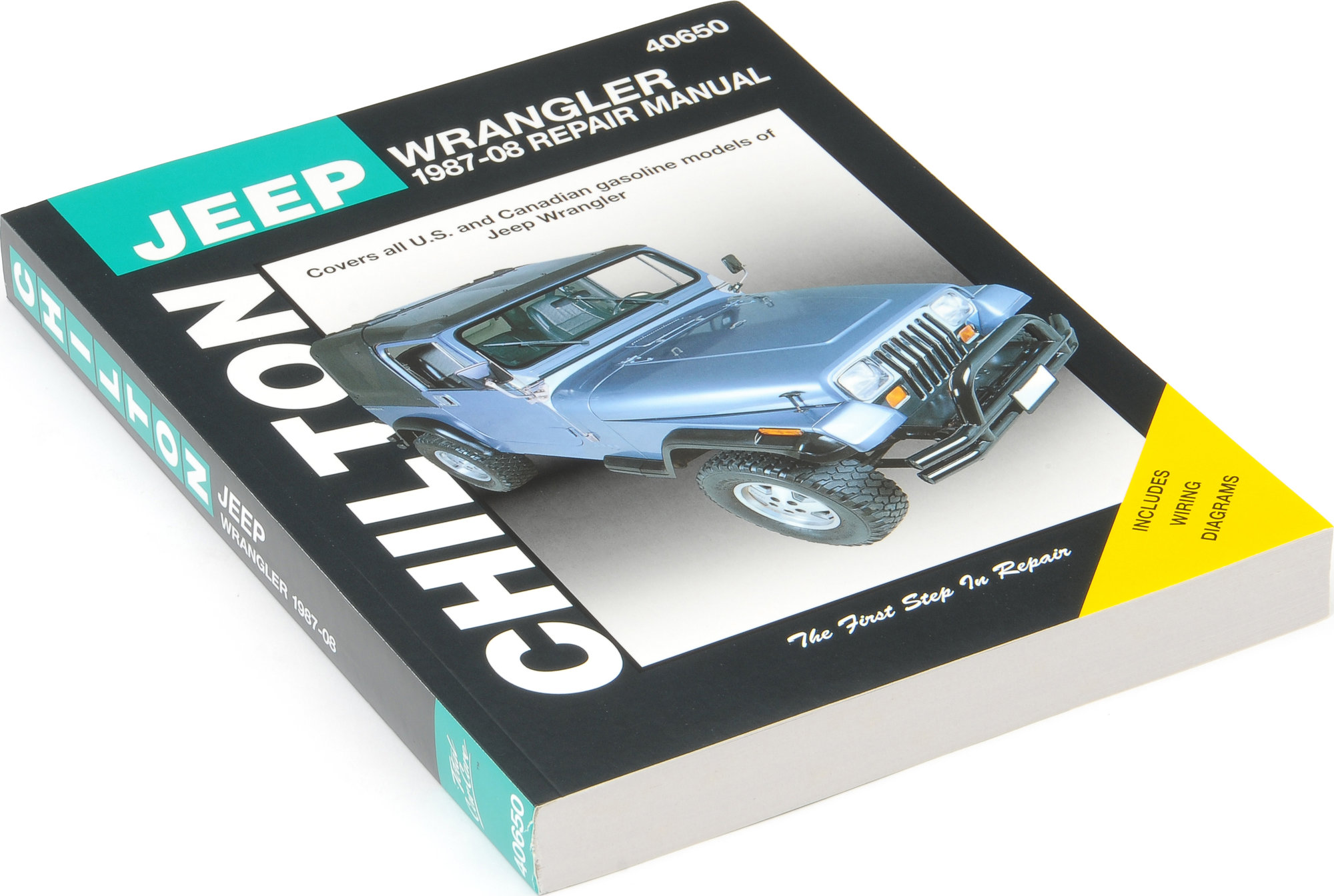 Simply put, this is the perfect reference manual for anyone on your list who loves working on their Jeep. From beginner to expert, the Chilton Repair Manual covers all levels of maintenance such as engine, electrical, drive train, suspension, steering and more. No matter the experience, everyone can use a strong reference guide when making repairs or adjustments on their vehicle and Chilton makes sure all its information comes in an easy to understand format.
FOUR-WHEELING BASICS DVD: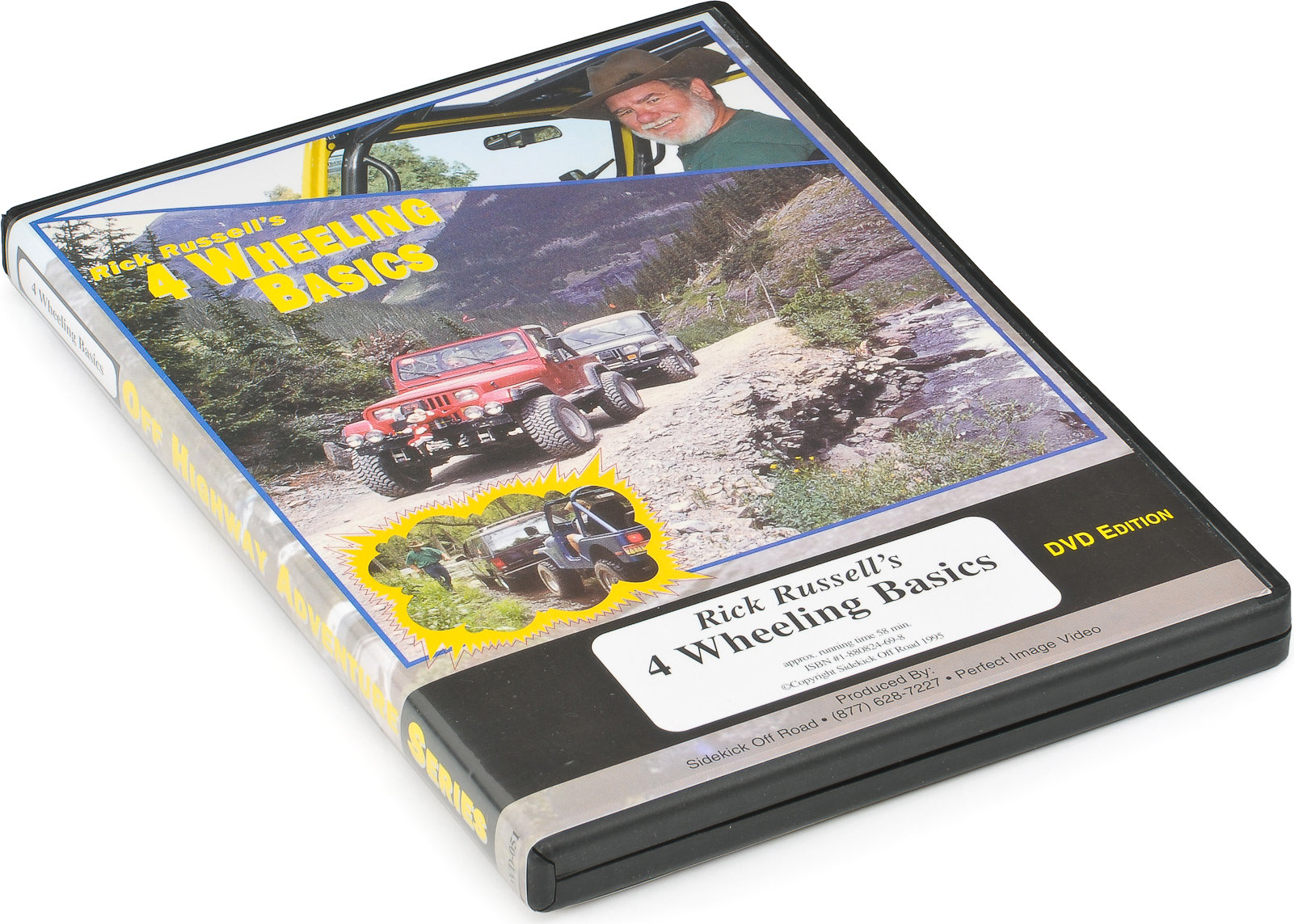 There are those who drive a Jeep just to take it off road and explore. However, many others are interested in trying to off-road, but aren't sure how or are worried about making mistakes. If you have a Jeep owner like this on your gift list, then Rick Russell's four-wheeling basics DVD is definitely a great idea. This DVD covers four-wheel drive components, trip preparation, guidelines, rules, climbing hills, backing down hills, descending hills, side hilling, crossing a ditch and driving techniques – all over a variety of terrain (mud, sand, water, snow, and rocks). Also discussed are tips for upgrading your 4x4, how to get unstuck, and making trail repairs.
Lighting
This is a trending category we feel will never go away, simply because replacement lighting has become so powerful, and so inexpensive, over the past few years for just about all drivers who appreciate the additional safety it offers. Replacement LED headlights are tremendously stronger than factory versions, and also draw significantly less power, while replacement LED taillights are brighter as well and sure to be noticed by trailing drivers. Plus, light bars have become an ultra-popular product over the past year not only for their look, but performance on the trail thanks to a growing amount of nighttime wheeling events. So here are some leading items:
QUADRATEC LED HEADLIGHTS: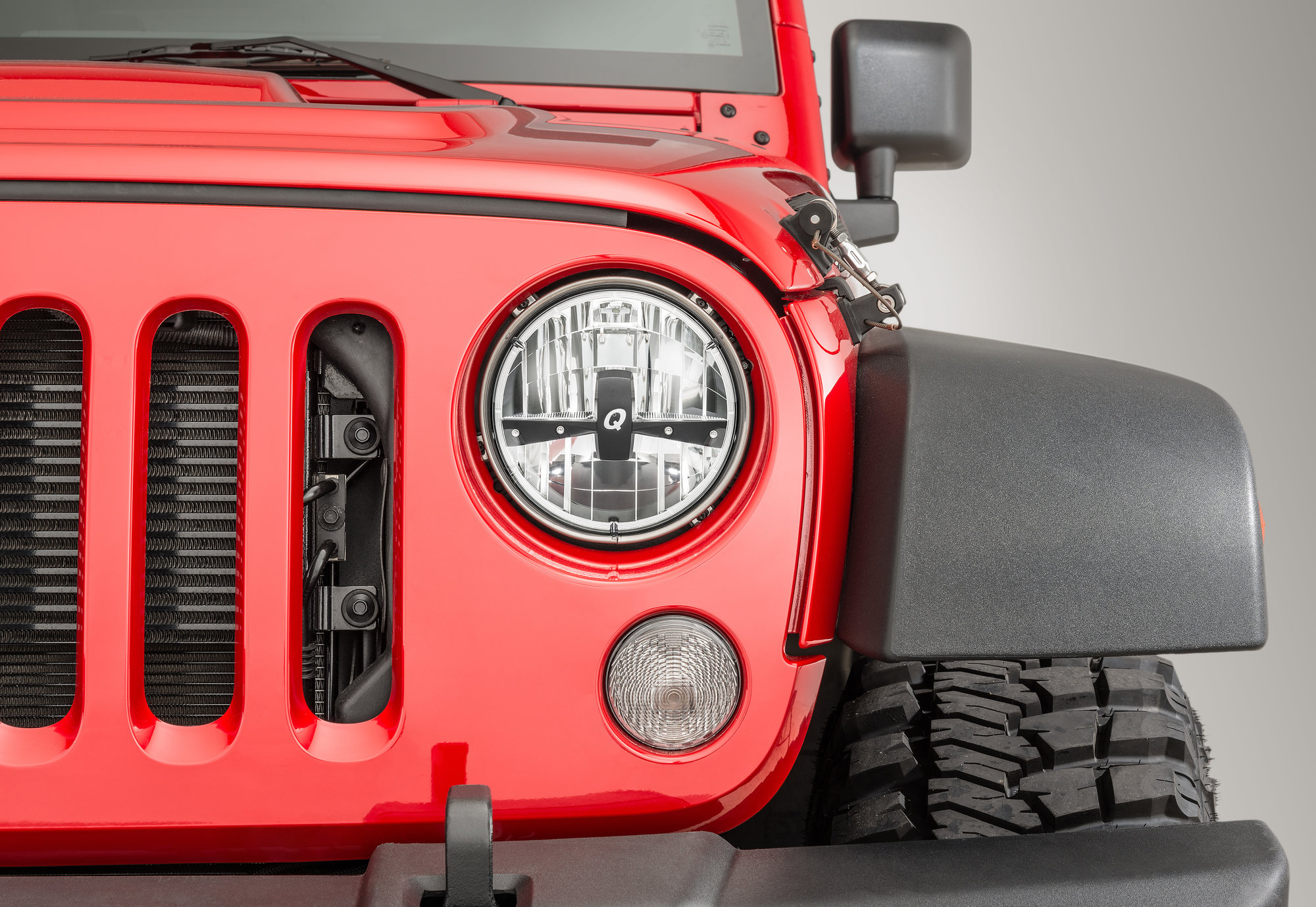 This is one of the best upgrades someone can make on their vehicle, as Quadratec's LED Headlights are quite a bit brighter (and safer) than stock factory headlights while drawing less power. They are also approved for highway use in all 50 states and come with a plug-and-play harness to eliminate flicker. If you have someone on your gift list who has recently purchased a Jeep, or has an older one, then a set of these durable LED lights are perfect.
J5 LIGHT BAR: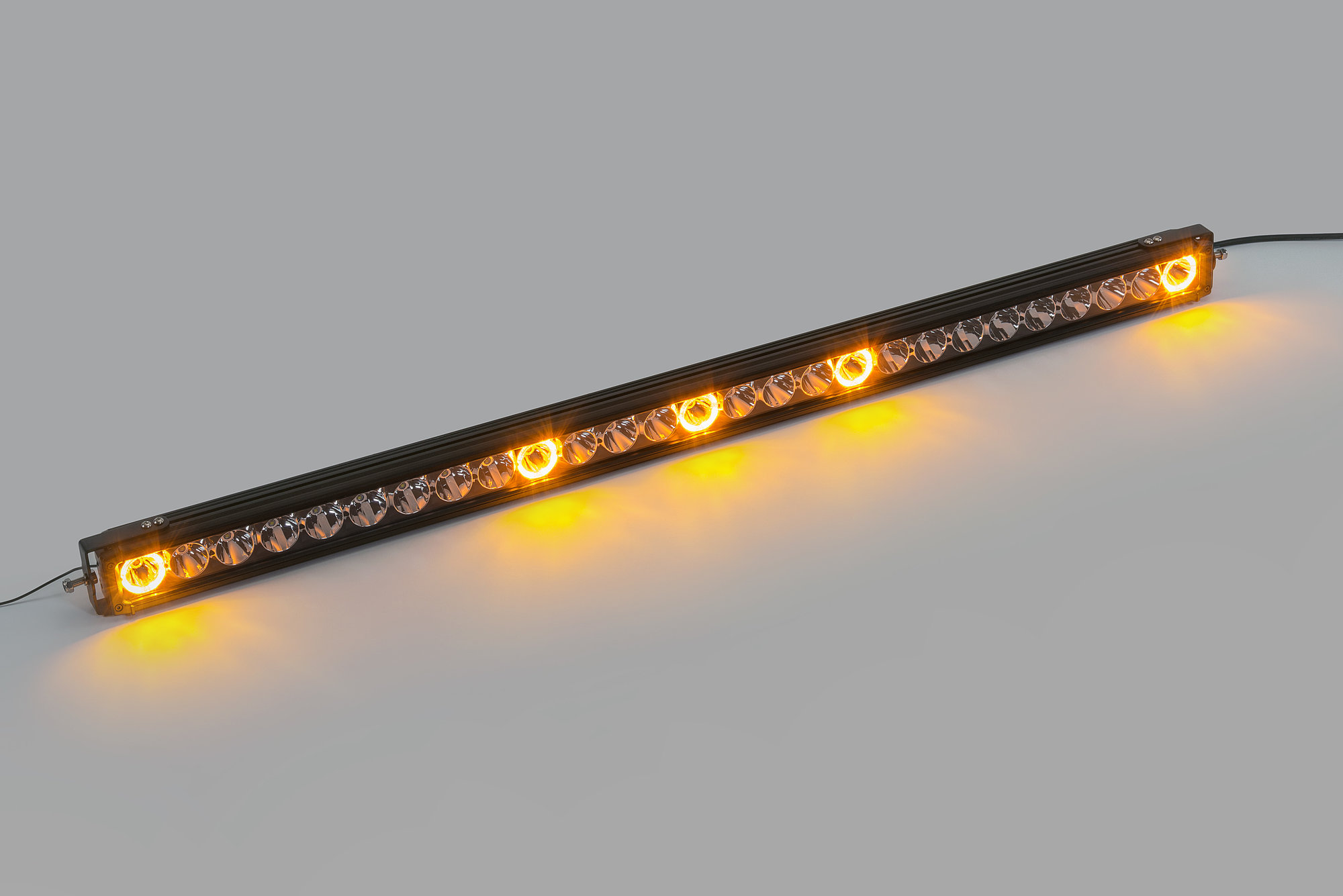 A powerful LED off road light bar with on road functionality. That's Quadratec's J5 Series Light Bar. Fact is, as auxiliary lighting has become the 'it' thing with the off road crowd, so have night wheeling events. So it only makes sense to have something strong enough to illuminate those trail obstacles above what standard headlights can do. But beyond superior off road lighting, this bar also features amber halo rings for road driving which are illuminated by the parking light switch. And all of this comes in a die cast aluminum housing which offers a IP67 waterproof rating. This one is guaranteed to make those on your gift list stand out.
JW SPEAKER J SERIES TAIL LIGHT KIT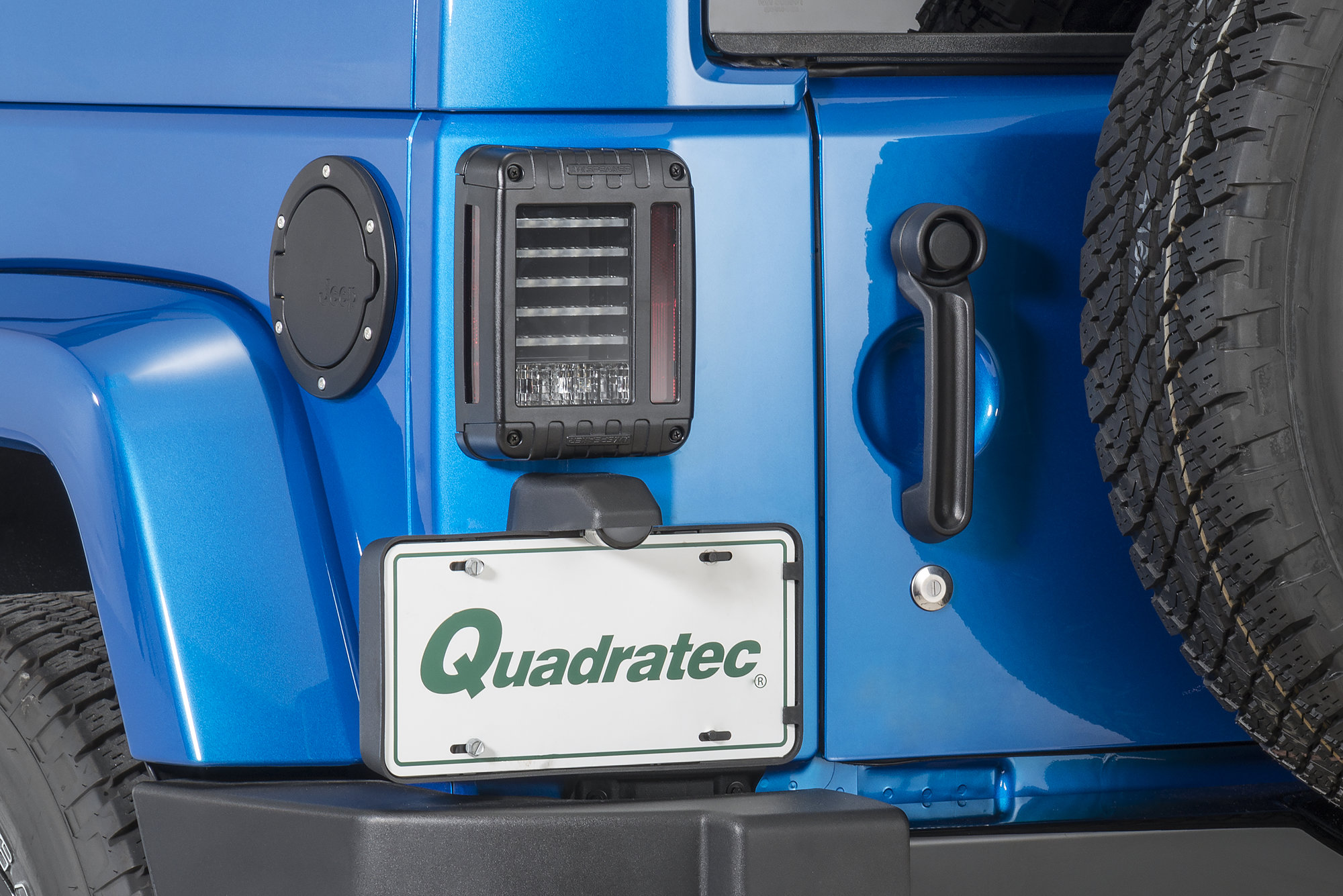 As a gift giver, you no doubt are always trying to give something that is unique and will certainly be remembered. This JW Speaker Model 279 LED Tail Light Kit absolutely accomplishes this goal. With a one-of-a-kind look and blacked out styling, these LED tail lights are sure to be noticed by all those following. Tail lights are SAE and DOT approved and also offer a plug-and-play installation which makes these not only beautiful, but simple to work with as well for your gift recipient.
Electrical
With so many great products now available for Jeep owners, the electrical category has definitely been trending upward now for awhile. Whether in demand dash or pillar mounted switches to control these devices, or handy ways to attach all this wiring to the Jeep's battery, or even a critically acclaimed new, stronger battery to power these things, there are many available electrical gift options for that hard to shop for enthusiast. Here are a few top products:
TRIGGER BLUETOOTH RELAY SYSTEM: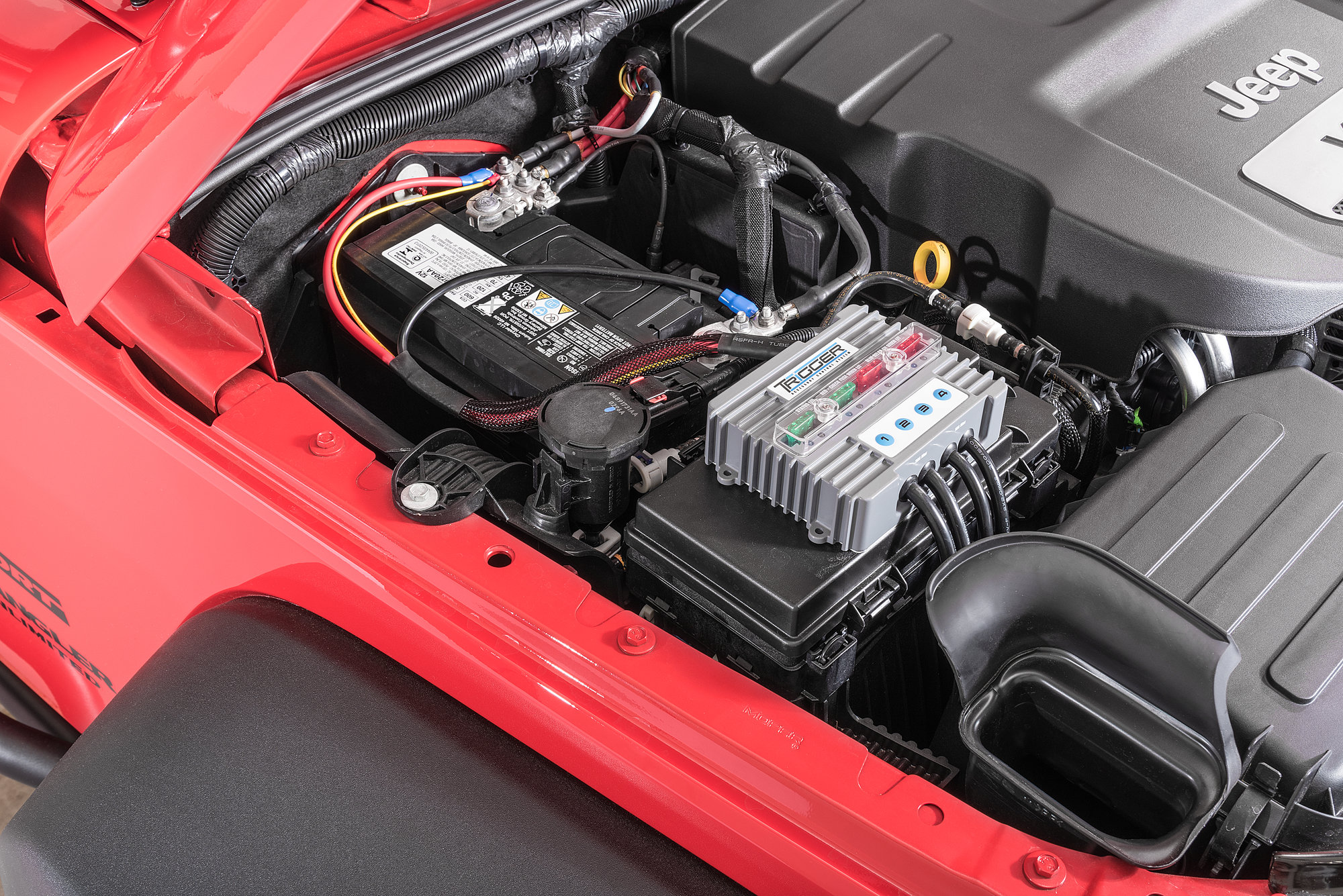 Chances are, the Jeep enthusiast on your list either has plenty of accessories, or is getting them this holiday season. However, many of these parts require wiring through the firewall to a switch panel, which can be some painstaking work. Well, Trigger's Bluetooth Relay System eliminates the need for messy wiring, as a control box in the engine bay can wirelessly activate these items. An internal mount installs inside the Jeep with four back-lit buttons that easily operates whatever your gift recipient chooses to control. In addition, apps are available both for IPhone and Android that provide the ability to turn these accessories on and off.
EXTREME DUTY TERMINALS: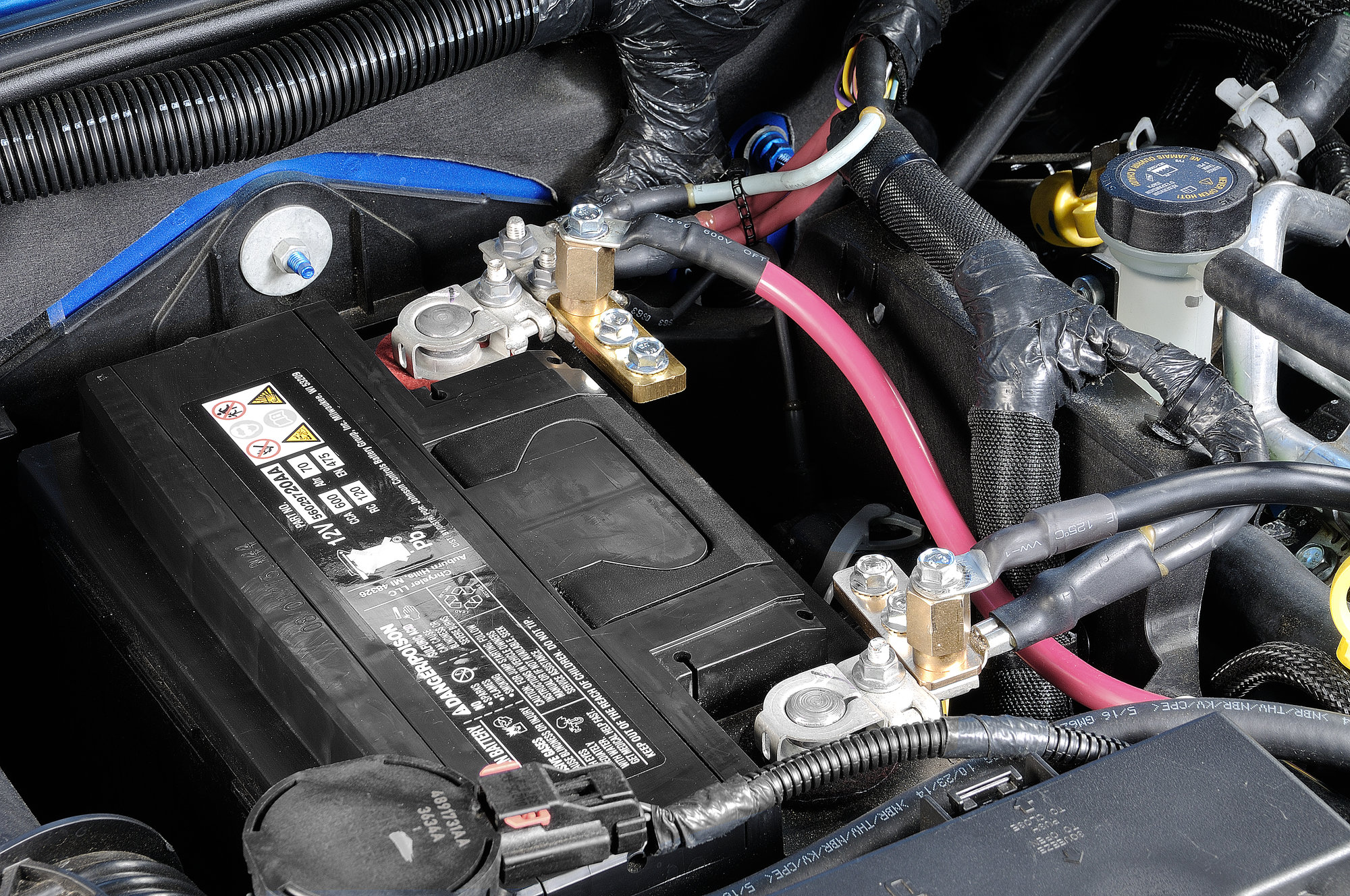 With the trend towards adding as much extra gear as possible on Jeep vehicles – we're talking extra lighting, stereo equipment, winches – comes the need to have a safe, orderly connection method to the Jeep's battery. Thing is, the standalone factory terminals just don't have the room. Which is why Quadratec's Extreme Duty Battery Terminals make either a great stand alone gift for those who already have extra accessories, or an add on prize along with lights or a winch. Simple, smart and sure to get a lot of use.
OPTIMA YELLOW TOP BATTERY: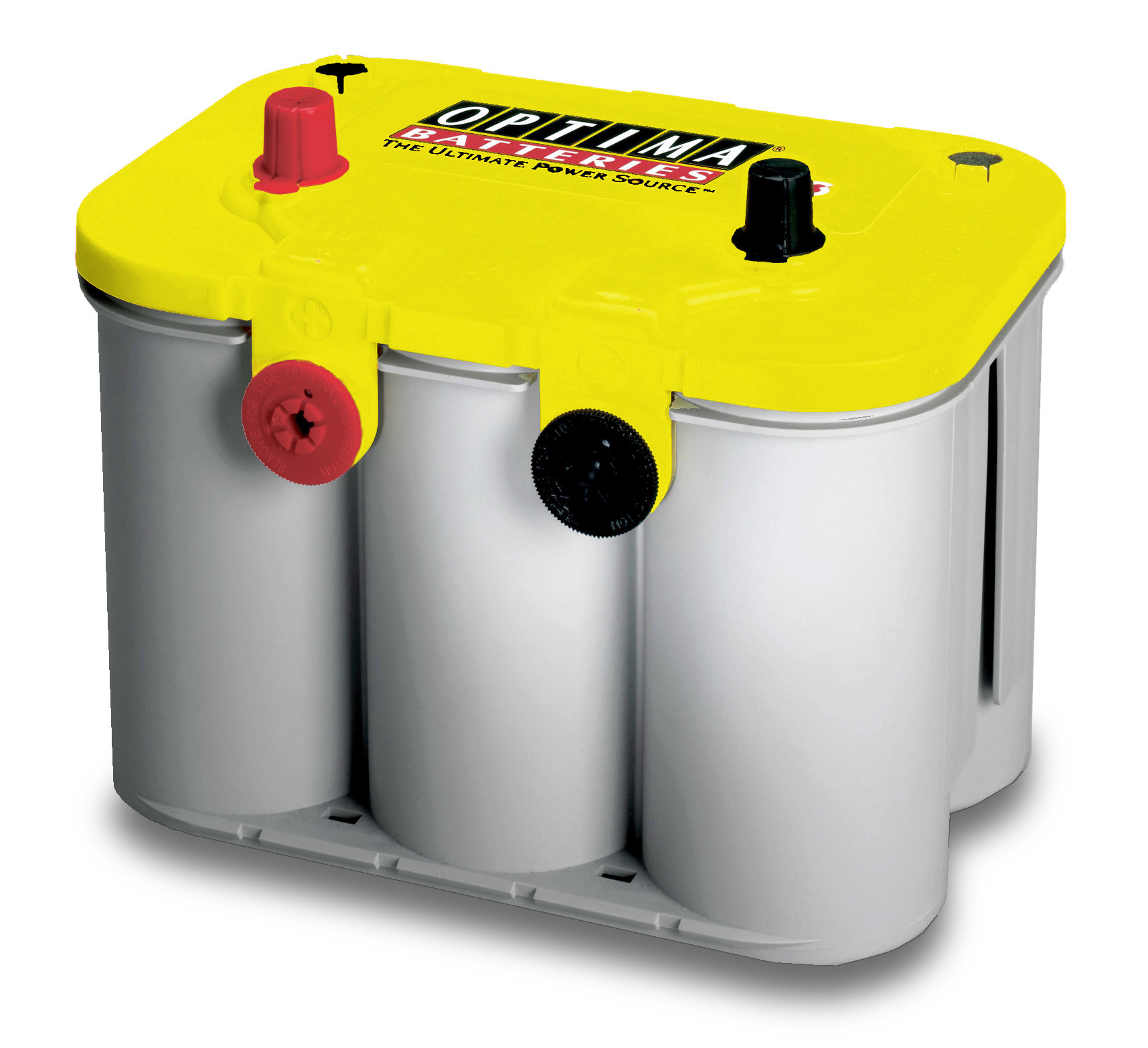 This ultra heavy-duty sealed battery is an excellent idea for the Jeep owner who needs extra power for things like auxiliary lighting, winches, or high performance radios. That's because Optima's Yellow Top Battery is specially designed to resist vibration, heat, dirt, or other exposure in order to provide uninterrupted power. It also holds higher voltage during the discharge cycle, which allows it to utilize more stored power and is ideal to handle seasonal vehicles because of its low discharge rate.
Overlanding/Camping
Of all the trends we've seen over the past year, overlanding is undoubtedly one that has grown the largest. And something that many popular Jeep product manufacturers have even embraced. Simply put, overlanding is camping on steroids. Something where you gather your things, head off into the wilderness to explore new areas and new things for weeks at a time. That may describe the type of Jeep owner on your gift list, but even if it doesn't, chances are they are certainly into weekend or overnight camping. Here are top sellers:
BLACK FOREST COOLERS: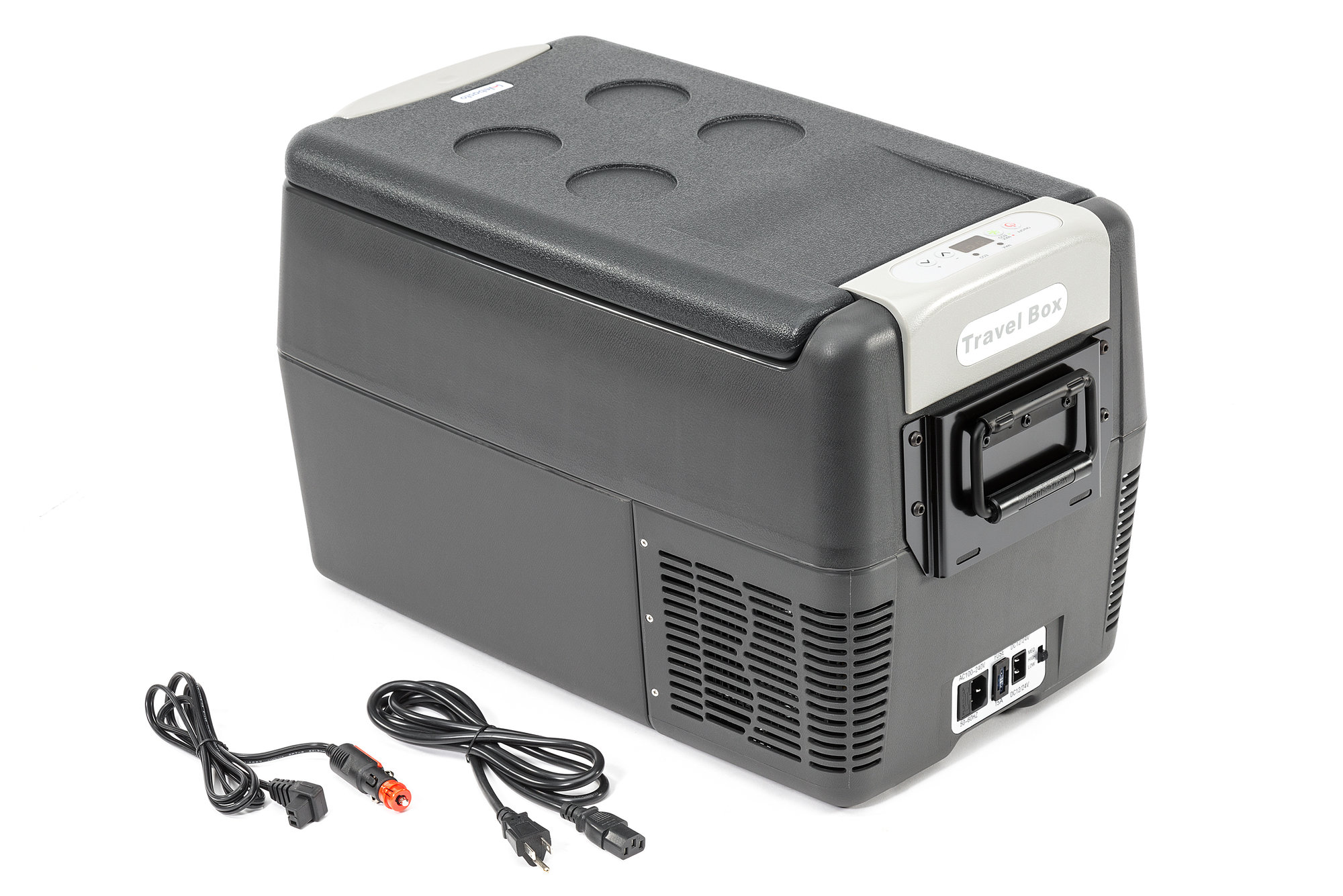 If you have someone on your gift list planning the next great adventure, or really just someone who loves taking the weekend off for some off-the-grid camping, this Black Forest Fridge/Freezer is sure to find the mark. Either plug into the Jeep's subwoofer outlet, or wire to the battery, and this lightweight cooler always has power to keep all your trail and camping essentials as cool as you need with no ice involved. Optional slider units only enhance this fridge/freezer, making it even more accessible whenever you need.
RIGHTLINE GEAR POP UP TENT:
For many who enjoy either weekend camping or a longer multi-week adventure, fun comes from the surrounding environment and not from having to set up. If you are gift hunting for someone who shares this idea, Rightline Gear's Pop Up Tent can save them time and stress after reaching the campsite. Especially when trying to set up after dark. Sure, more expensive tents that attach above the vehicle are nice, but this can get them up and running, as well as put away quickly – allowing more time for exploring the outdoors.
SMITTYBILT TAILGATE TABLE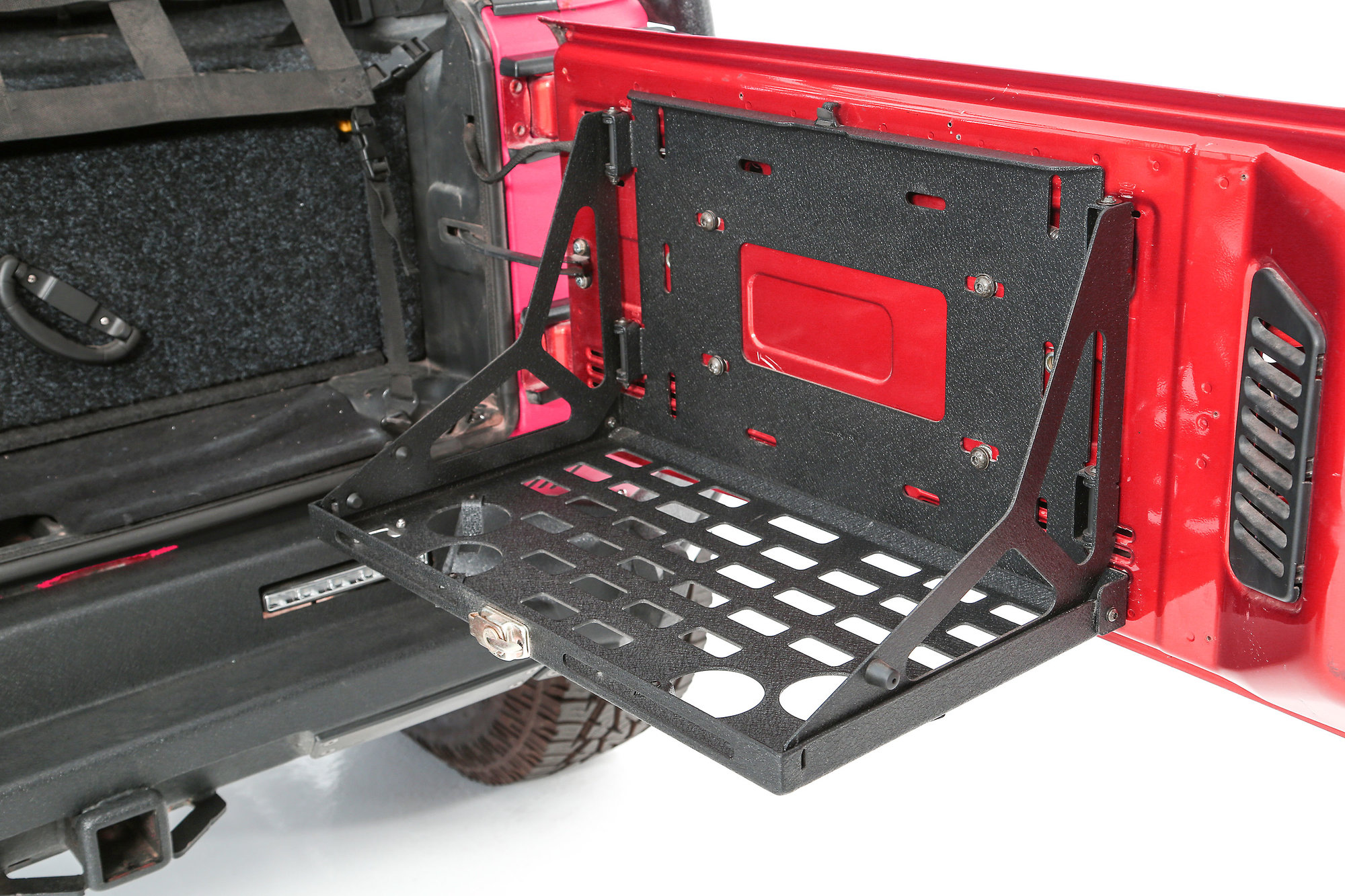 This Jeep accessory is one of the easiest and fastest ways around to prep meals either at a campsite or out in the wilderness exploring. The Smittybilt Tailgate Table eliminates the need to put a tablecloth on some dirty picnic table or having to lug along a folding table. It simply pulls down to open up plenty of space for outdoor mealtime. Plus, the table holds up to 40 pounds and can be customized with mounts that hold optional storage cans and pouches.
-----
Of course, these are just some of the top trends and gift ideas we've seen this holiday season. For a whole lot of other ideas, head over to our Holiday Gift Guide for popular parts and accessories broken down by vehicle type and price point.
And, as always, Happy Holidays from all of us at Quadratec!