by Matt Konkle
Quadratec Channel Editor
LAS VEGAS—When manufacturers sign up for booth space during Specialty Equipment Market Association week inside the Las Vegas Convention Center, there is a whole list of rules and regulations governing what you can—and can't—do during the week.
For example, things like booth entertainment, noise and display stuff. Or staffing attire, permitted products, and food and beverage decrees.
Well, if you strolled through each of the three halls during SEMA's recent week-long event, you may also wonder if the organization added some kind of rule about Jeep's latest truck offering called Gladiator. Something, perhaps, like if you are set up and showing off products, then you need to have at least one Gladiator display inside your location.
At least, that's what it felt like no matter which way you turned during the week. You know the meme. Buzz Lightyear with his hand extended next to Woody, saying "Gladiators. Gladiators everywhere."
But in reality, there is no such rule in the SEMA book regarding that particular truck.
We checked.
Still, nearly all manufacturers throughout the off-road aftermarket brought at least one Gladiator along for the SEMA ride this year. Many had even more. In fact, all told, there were (unofficially, of course) about 438 total Gladiators lurking around the various Las Vegas Convention Center halls. And nearly all of those were dressed up with flashy bed racks, overlanding equipment, larger tires and wheels, bumpers, side steps, lights and whatever else those respective manufactures wanted to show off.
Of course, not every display vehicle was a Gladiator and there were plenty of other builds that shined as well. After all, the road isn't totally filled with Gladiators and plenty of manufacturers displayed other Jeep builds from throughout the brand's formidable lineup.
Here are some of our favorites—Gladiators and all.
RubiTron Gladiator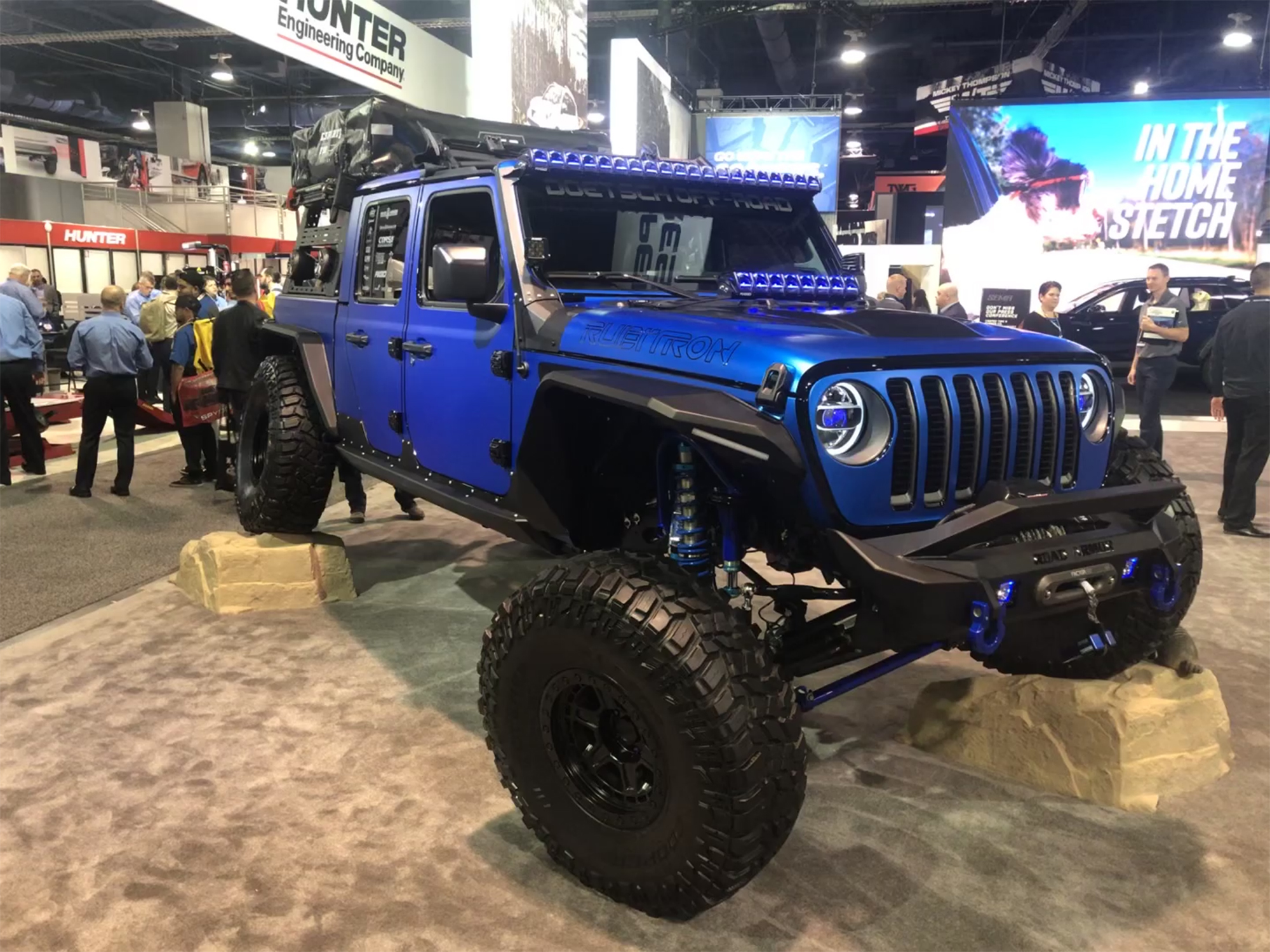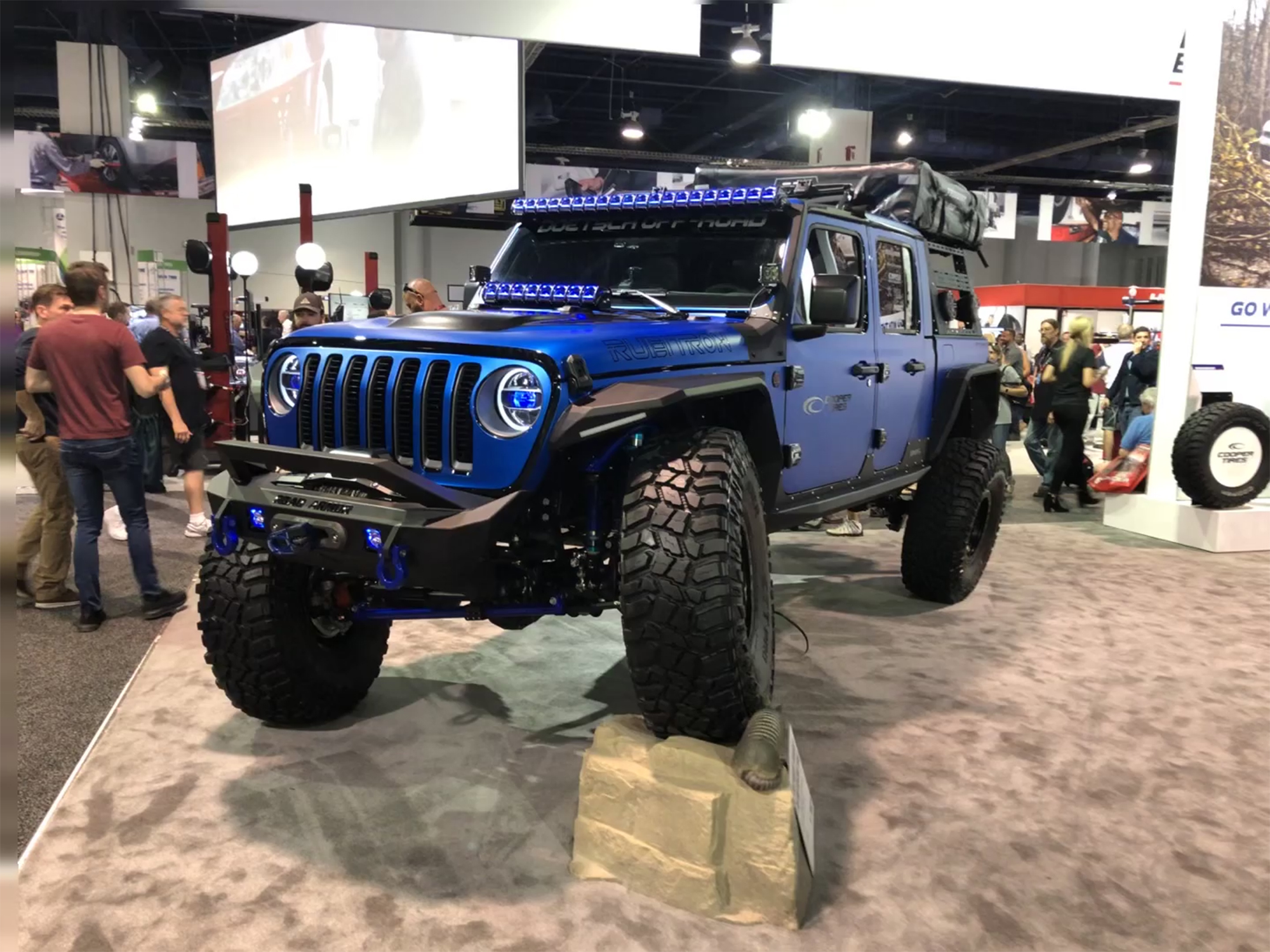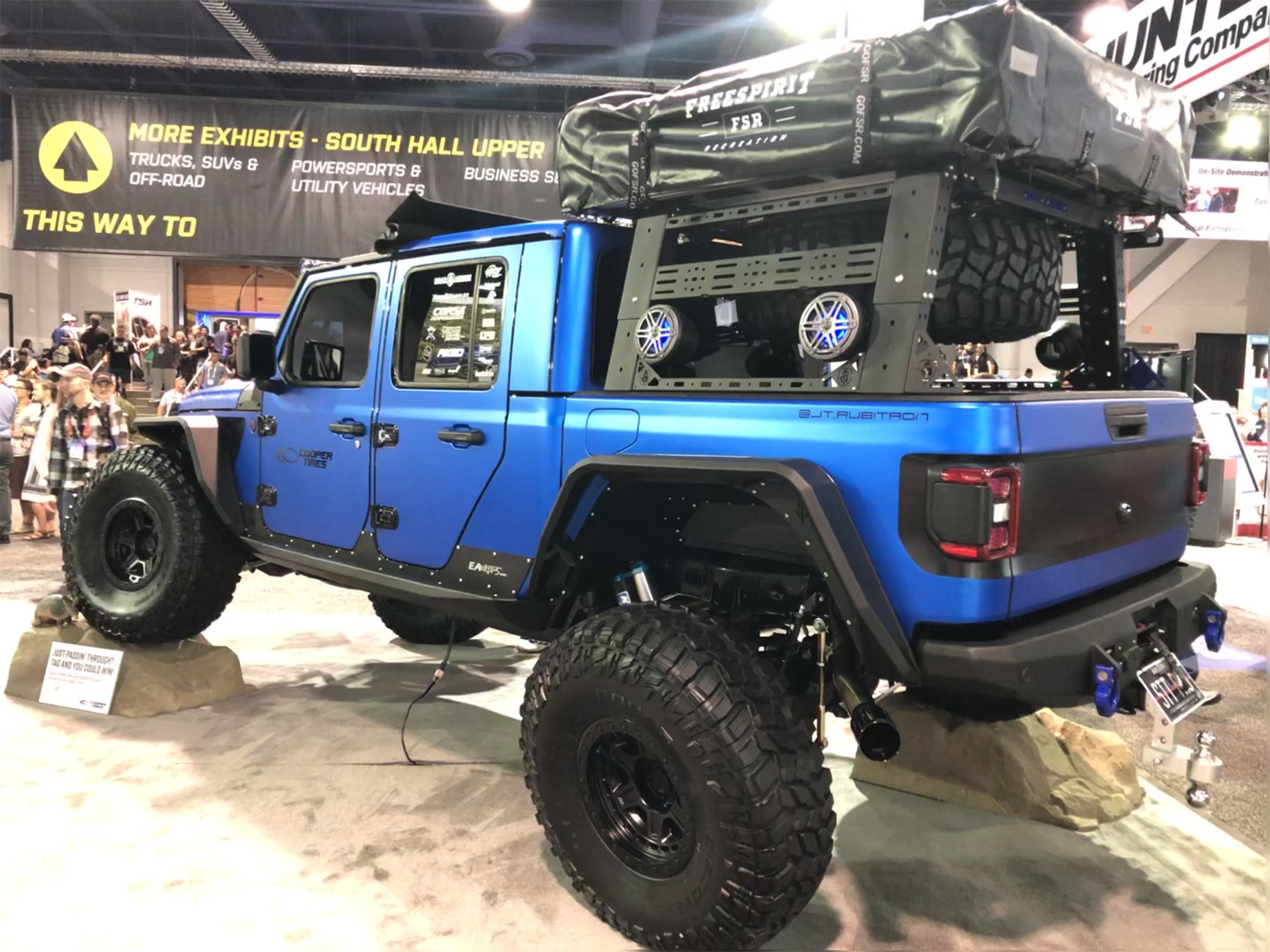 Jeep Gravity Concept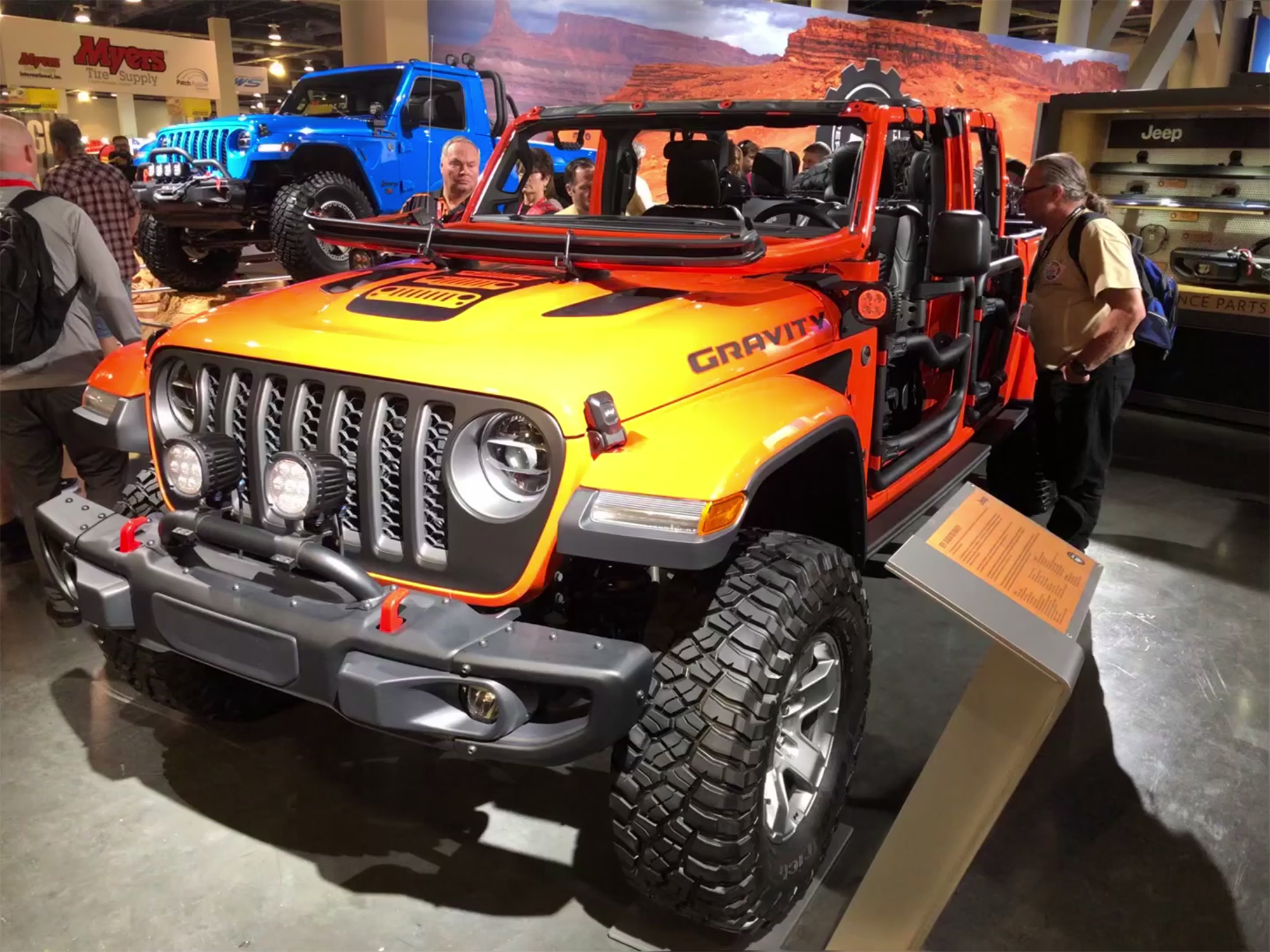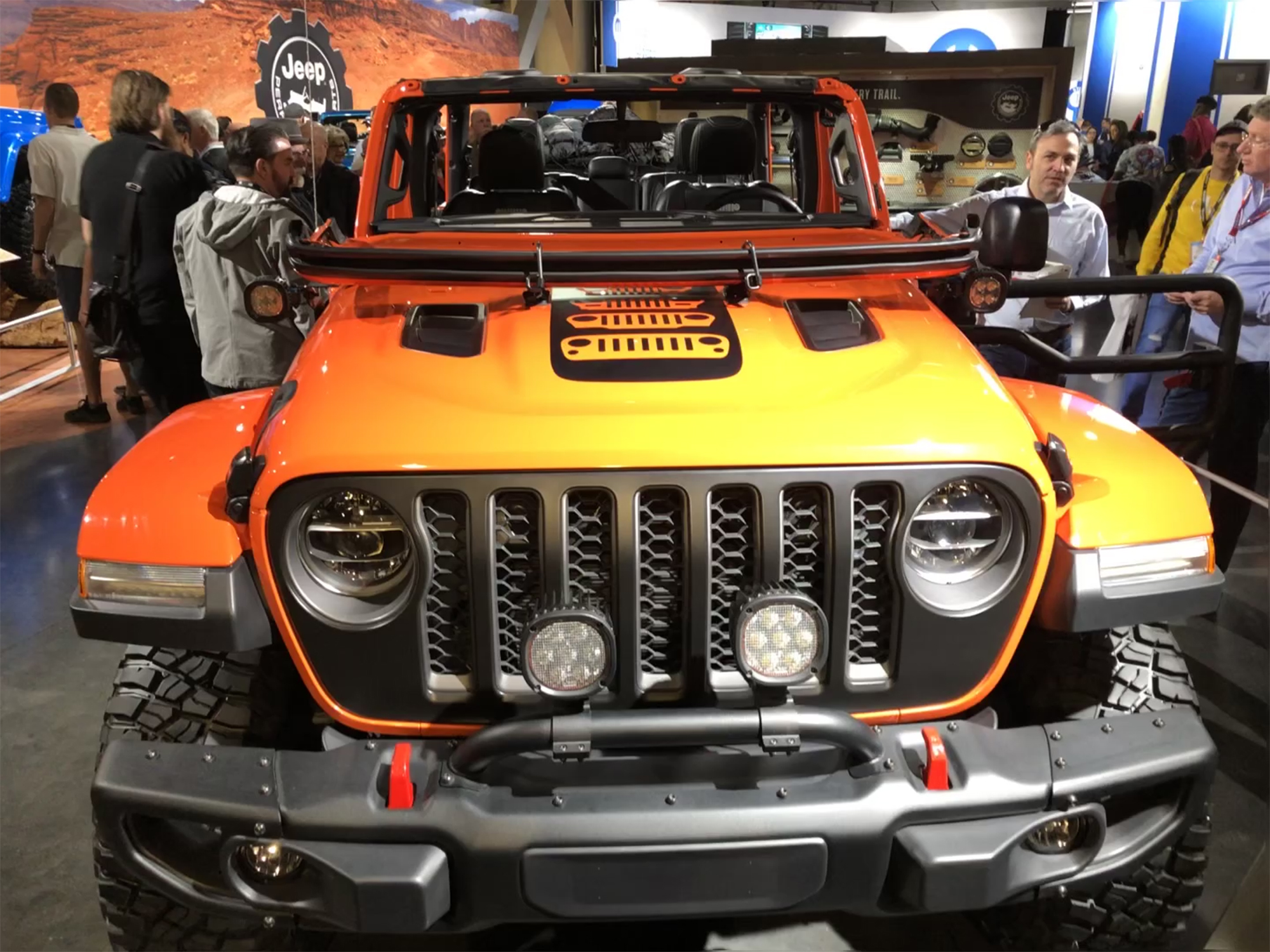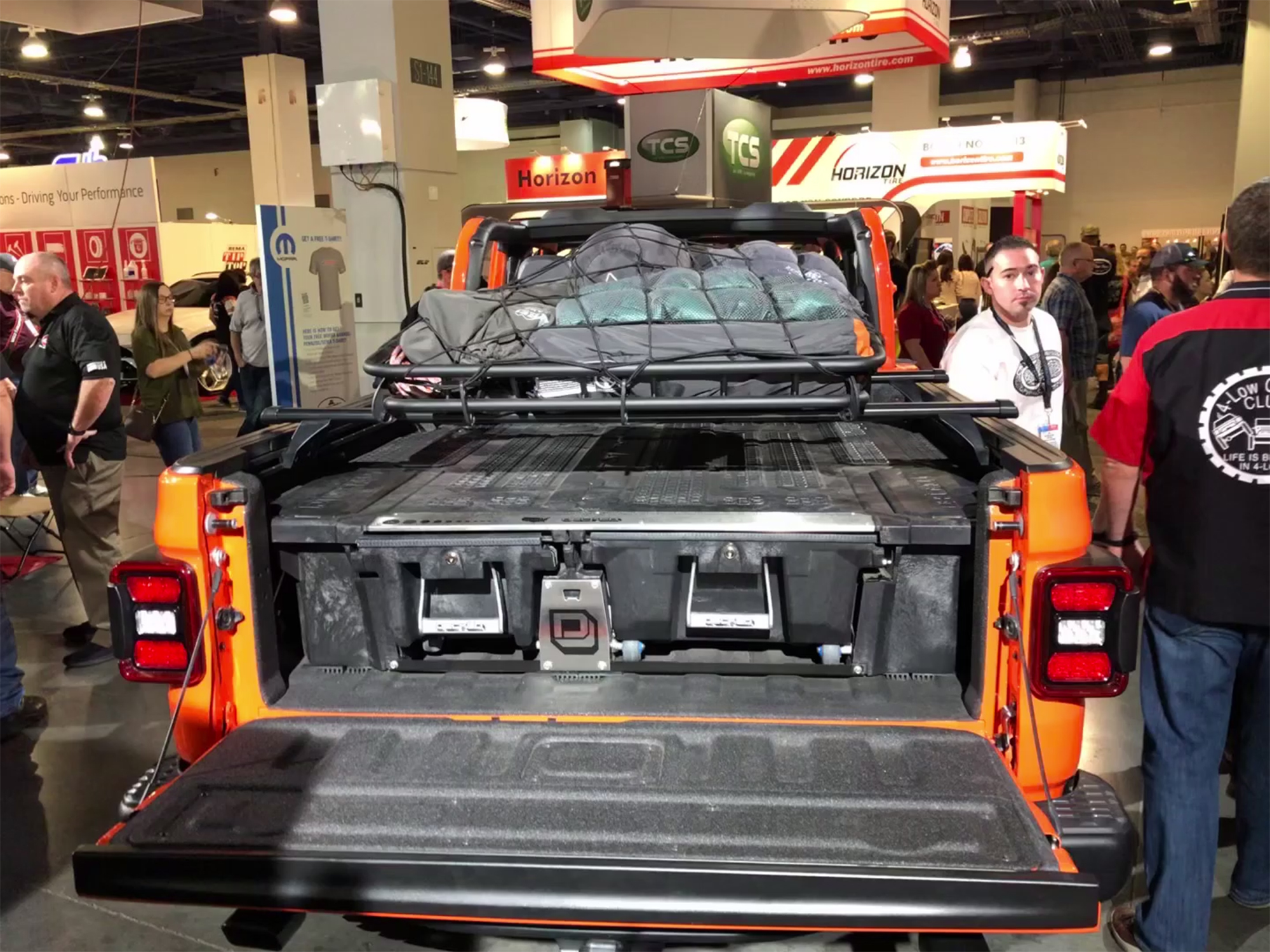 Mickey Thompson 'Baja Boss' Edition Gladiator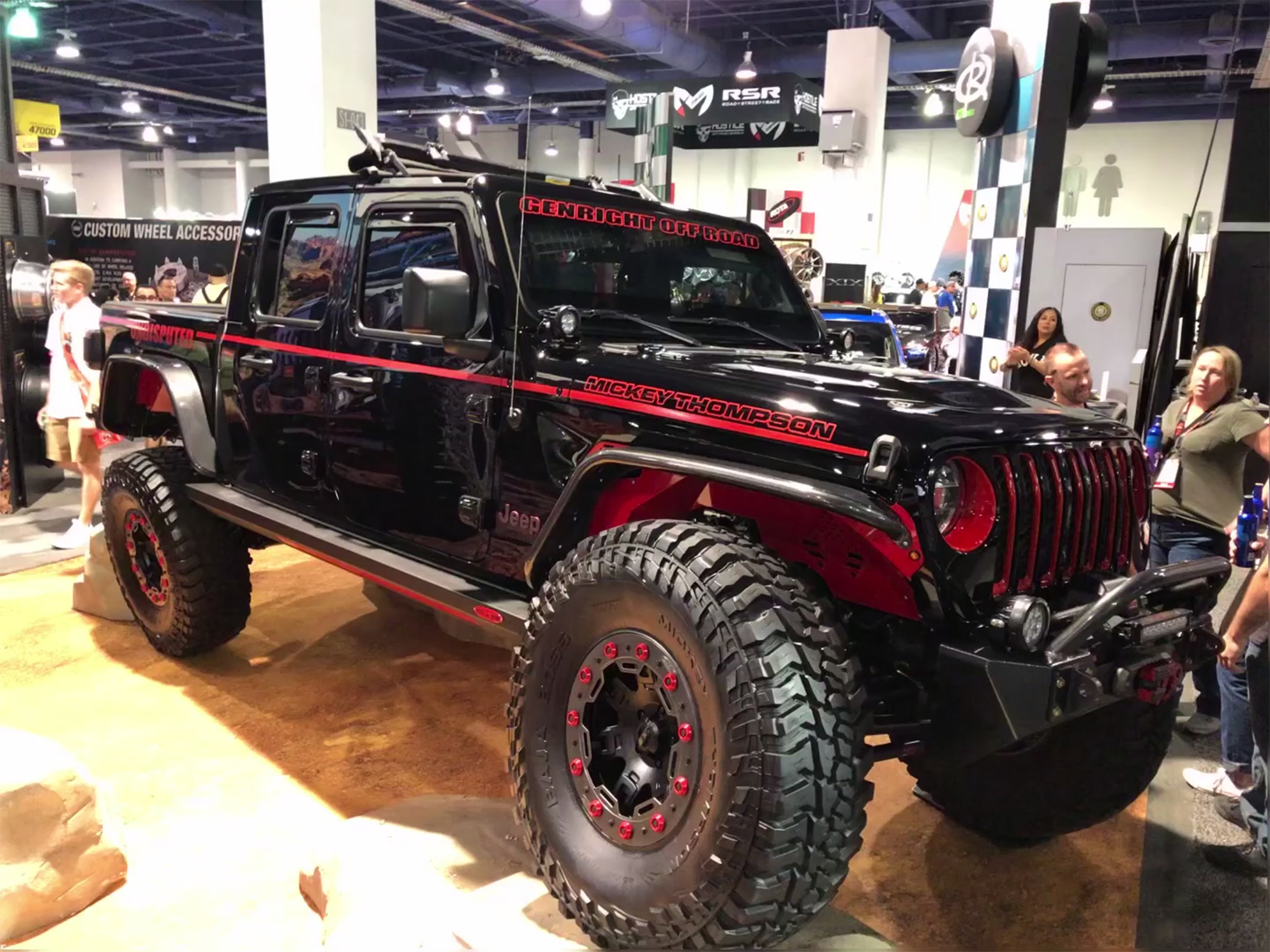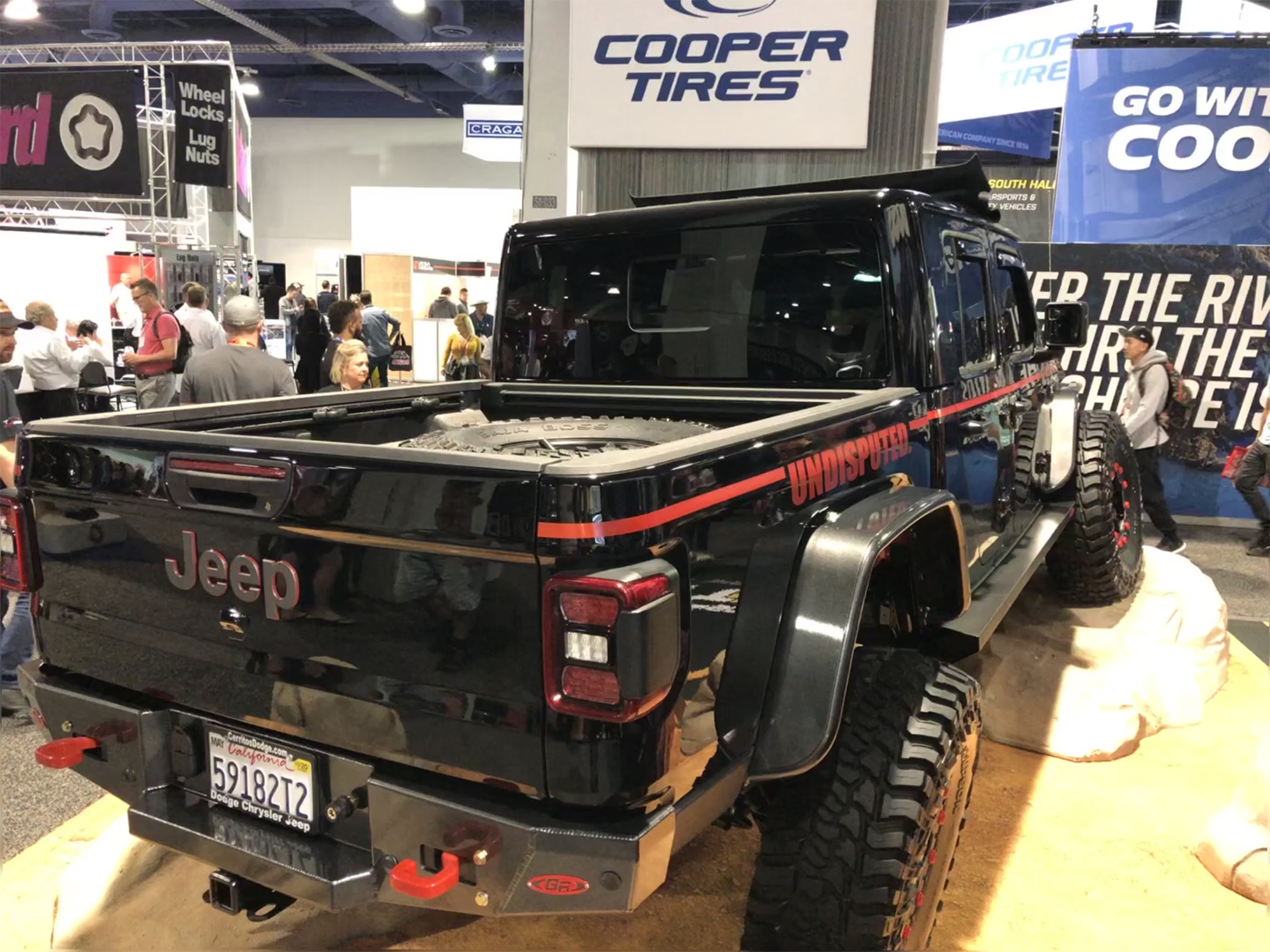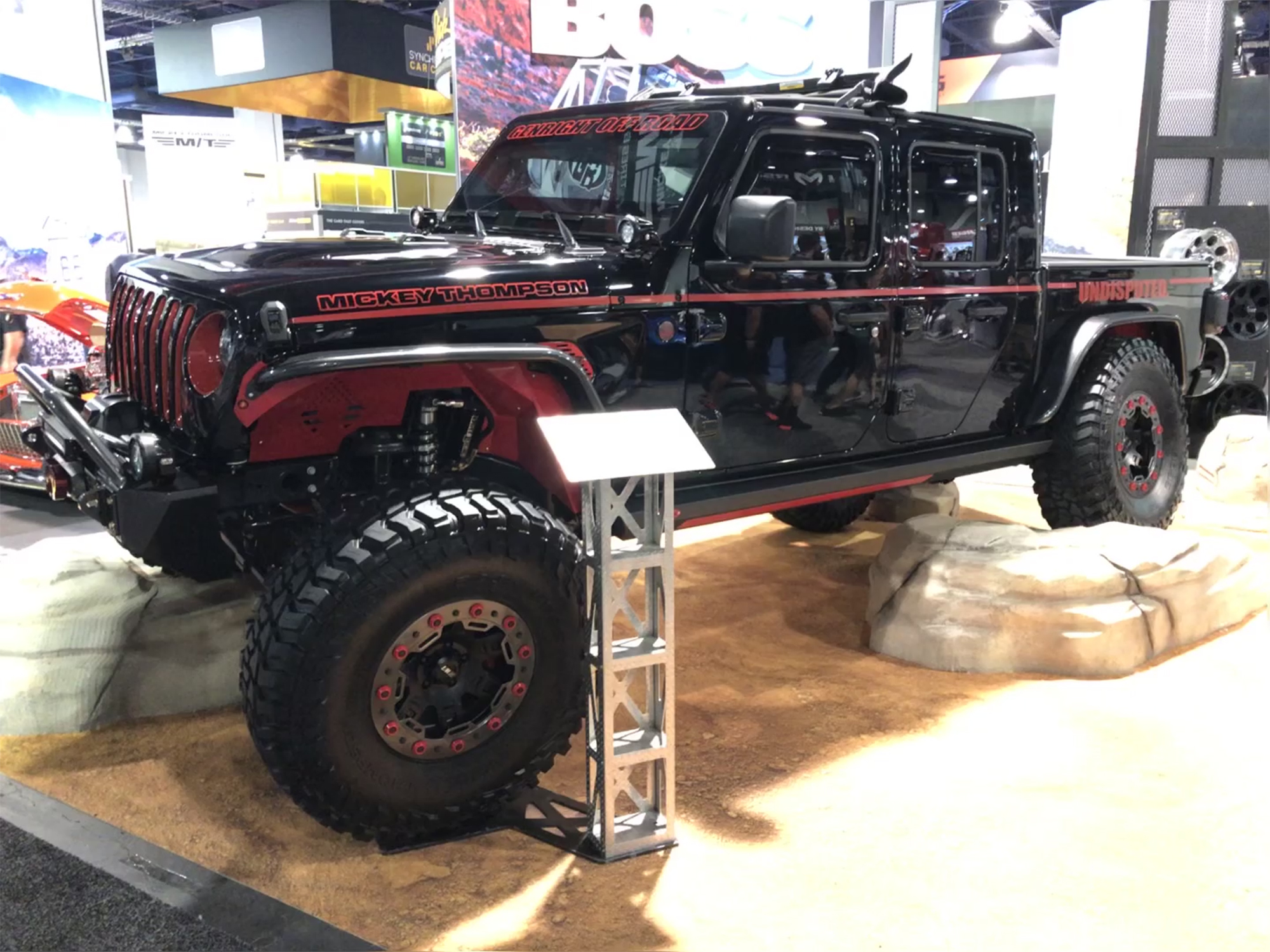 Skyjacker Hellcat Gladiator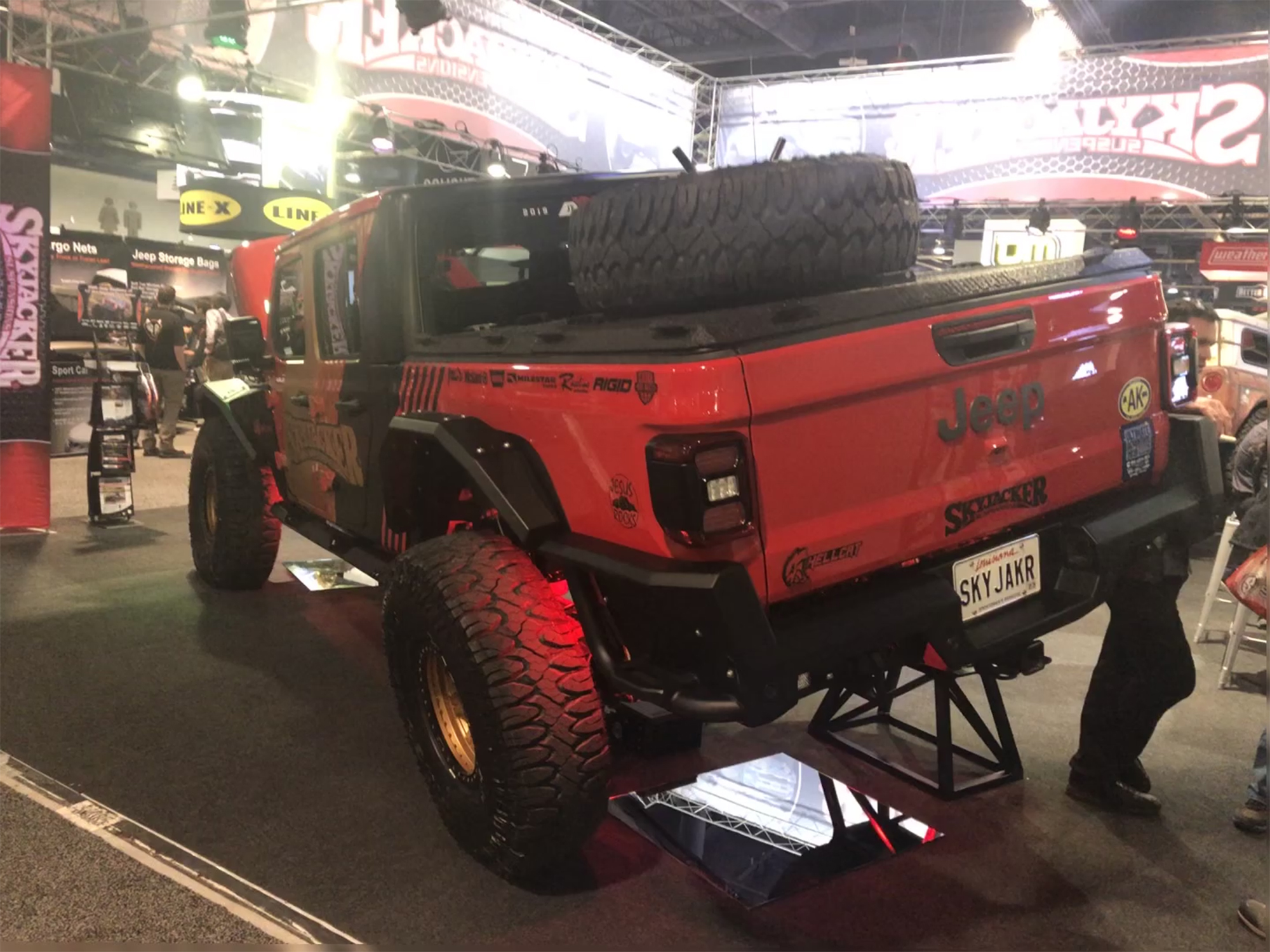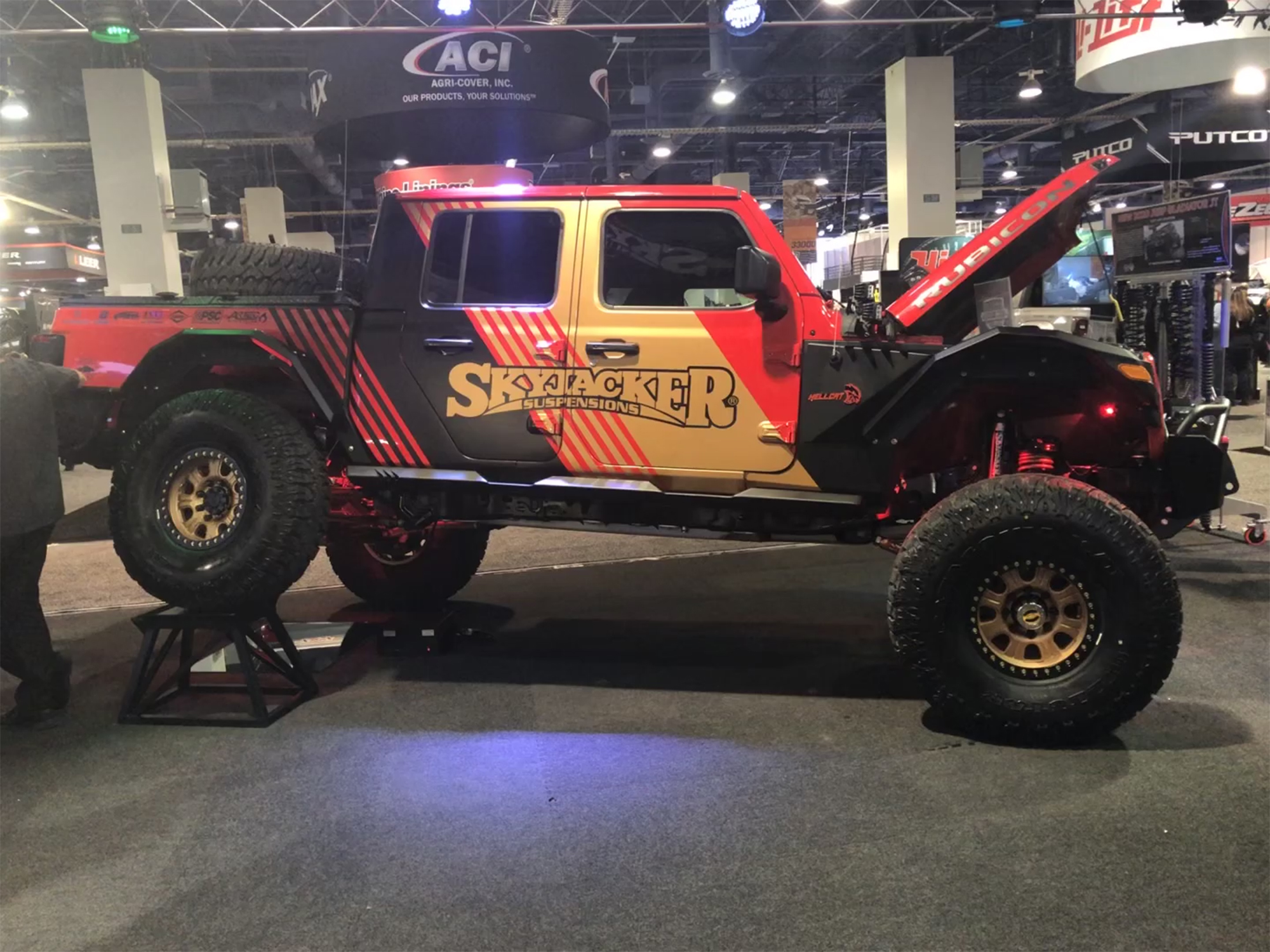 aFe 'Tazmangler' Gladiator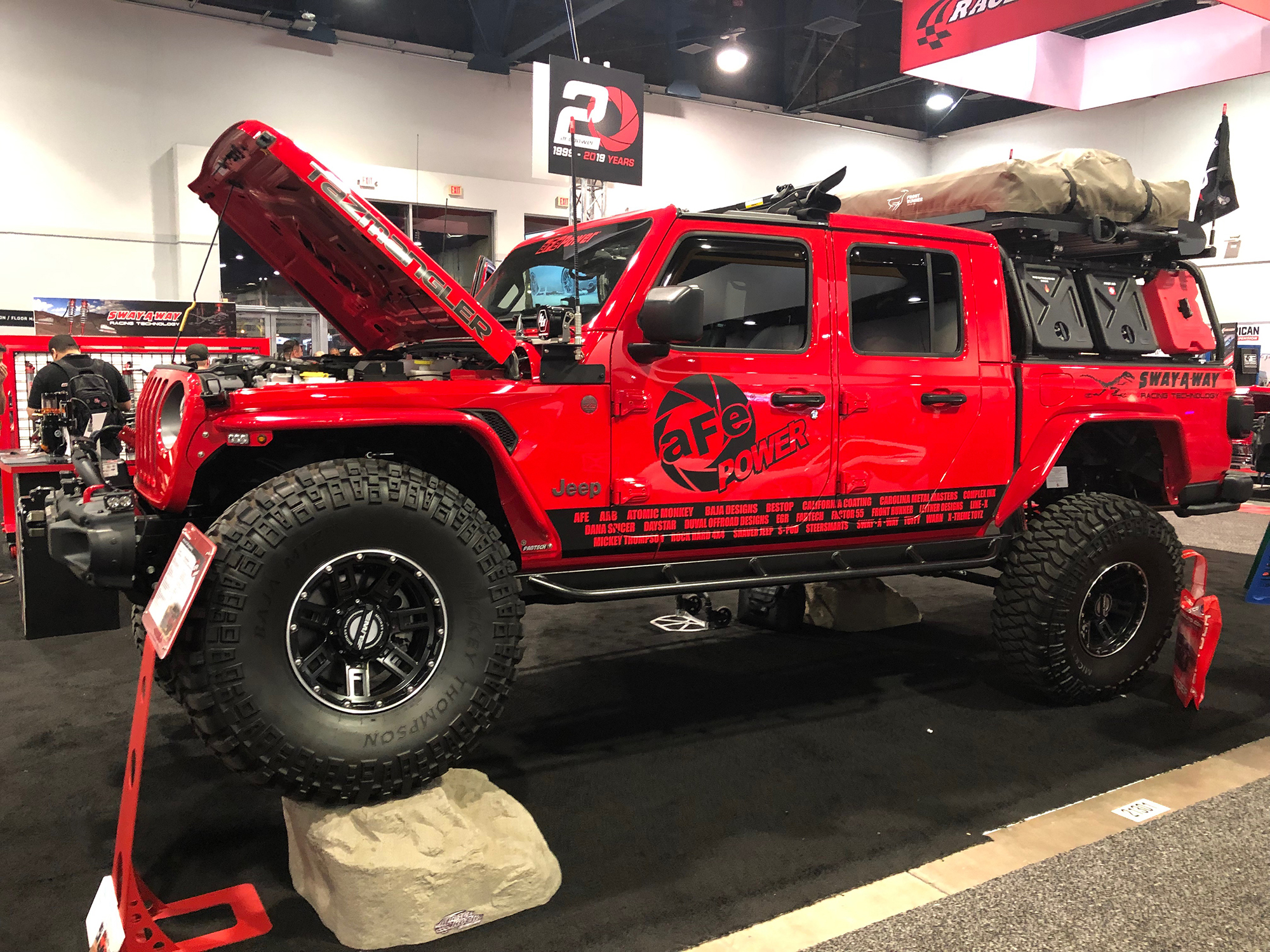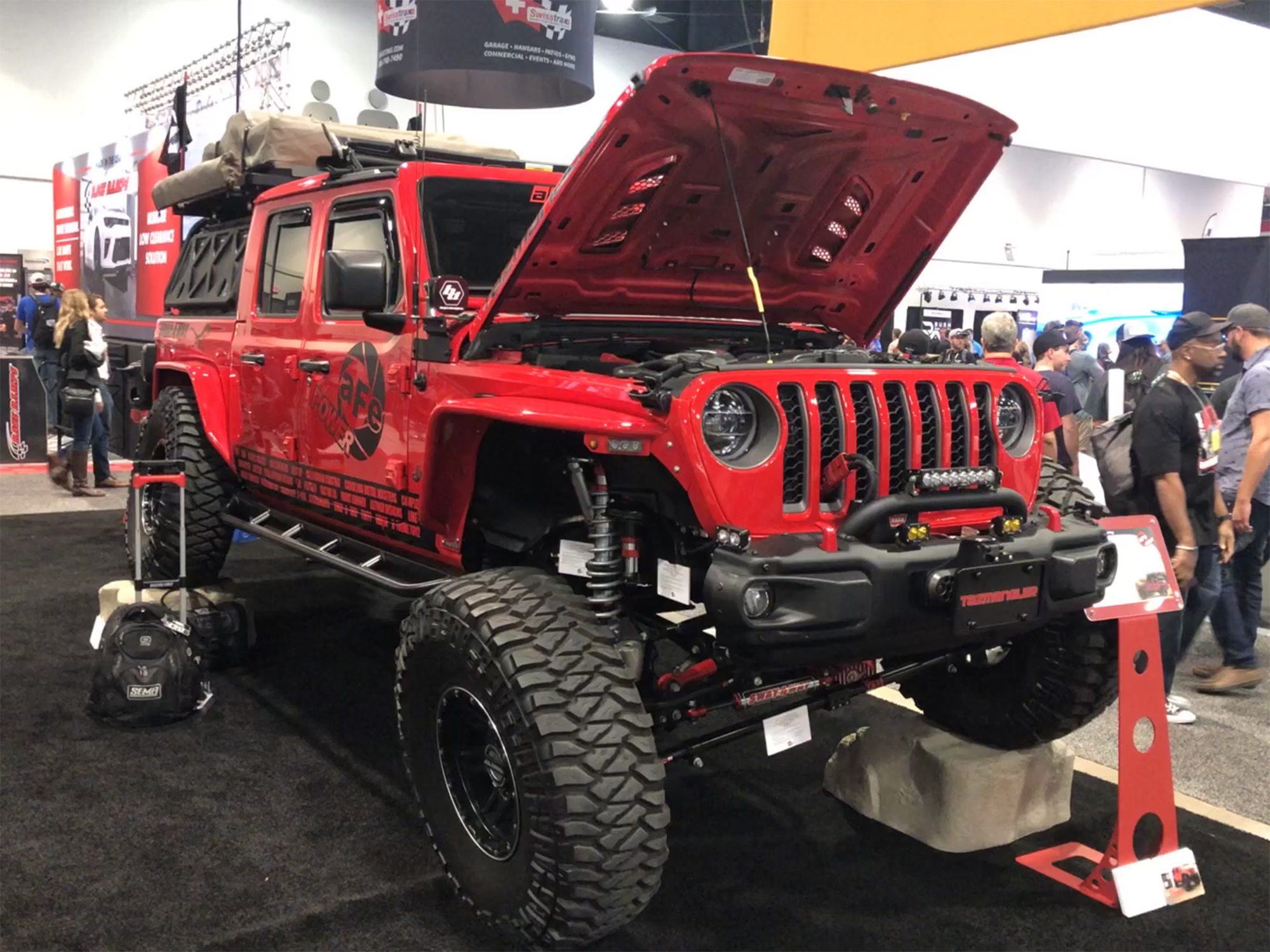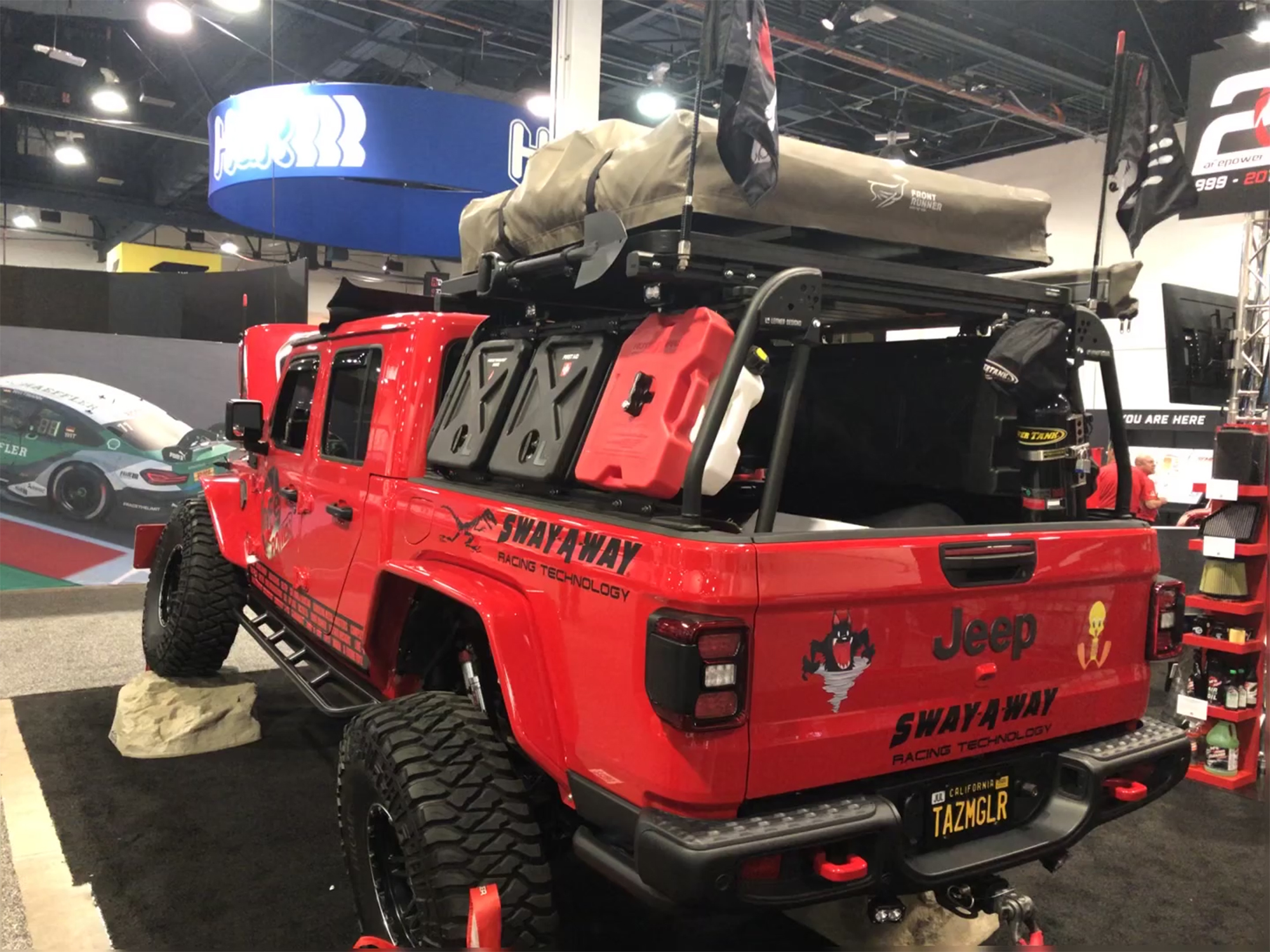 Steer Smarts Inlander Gladiator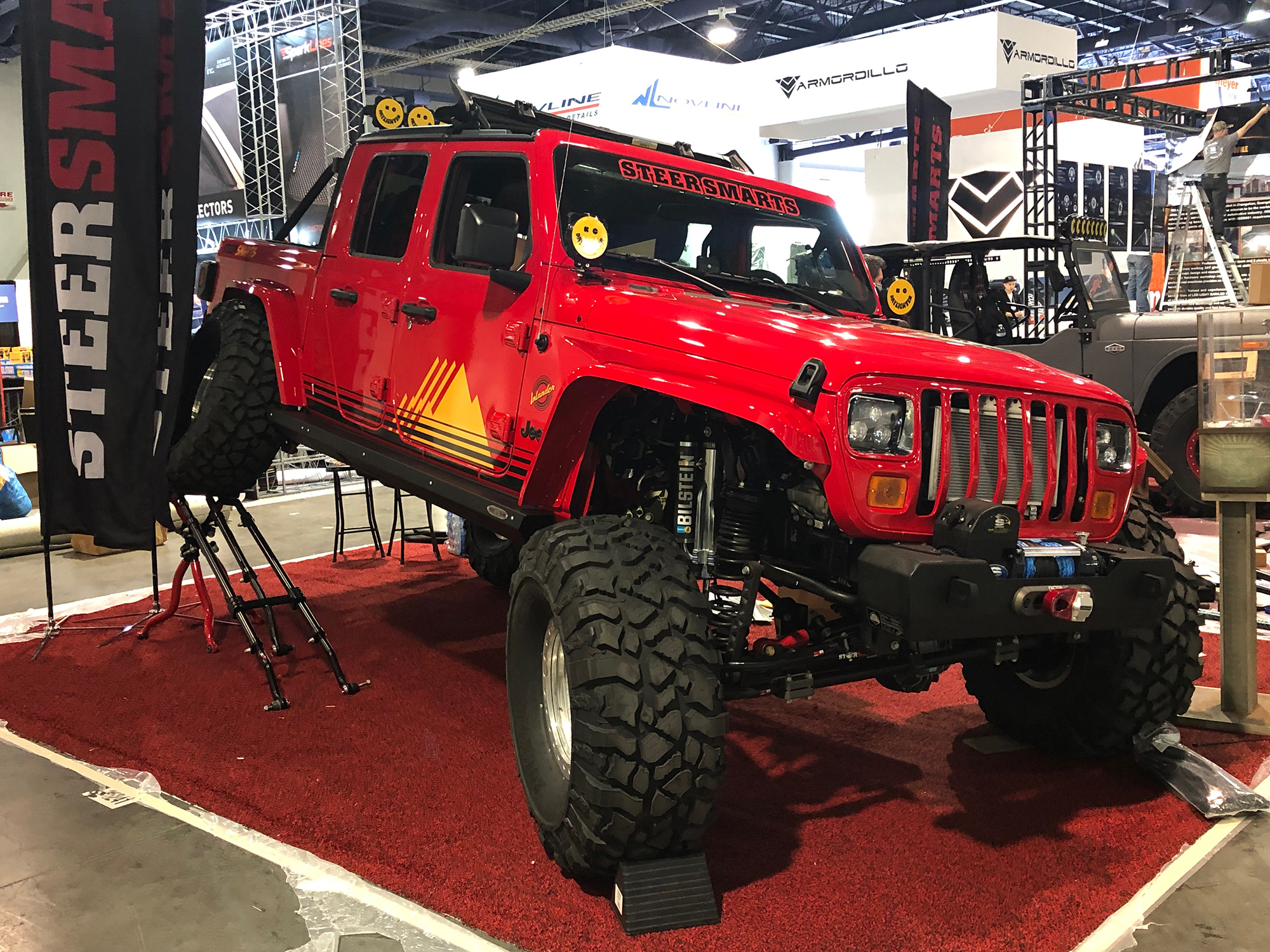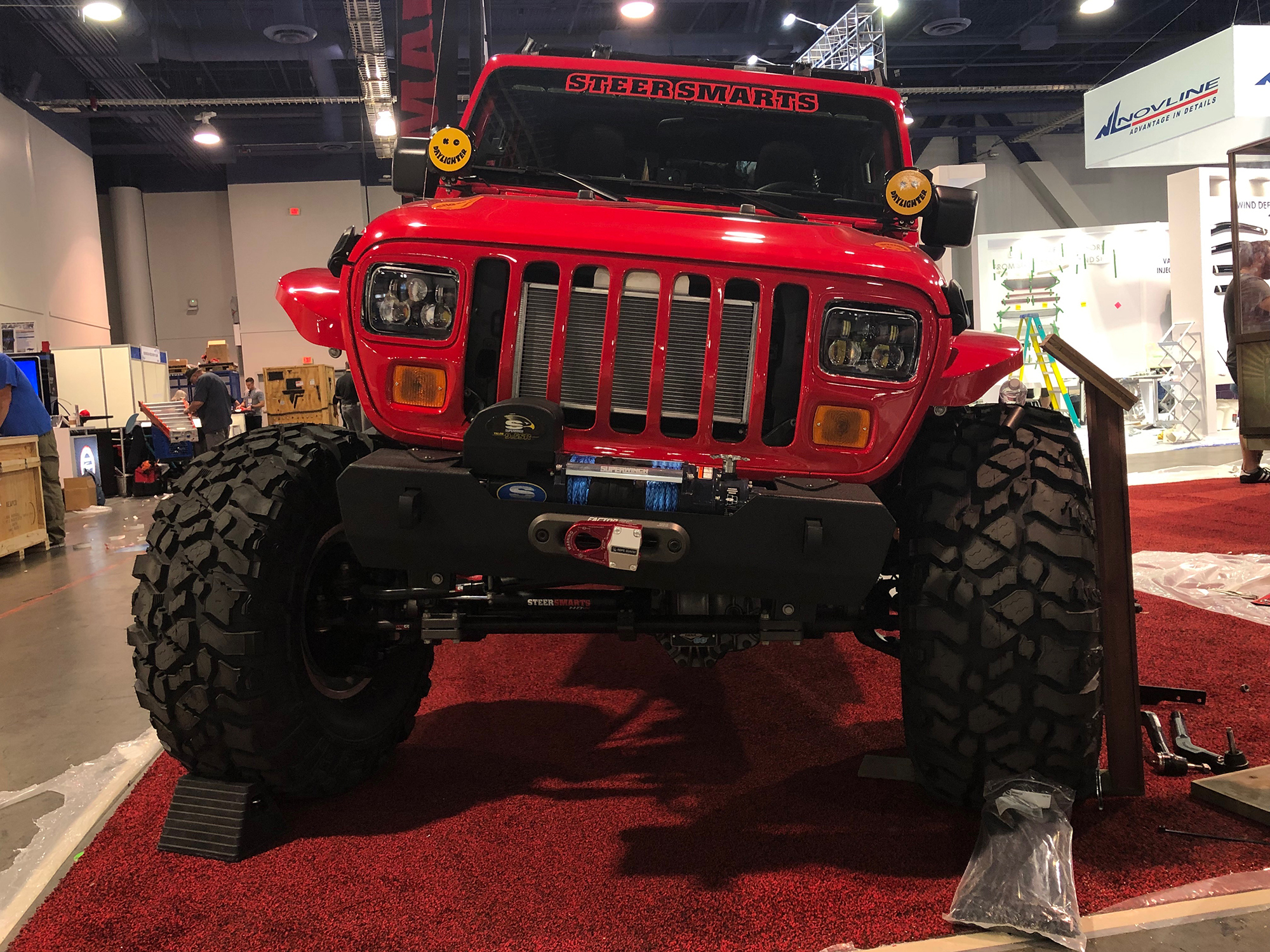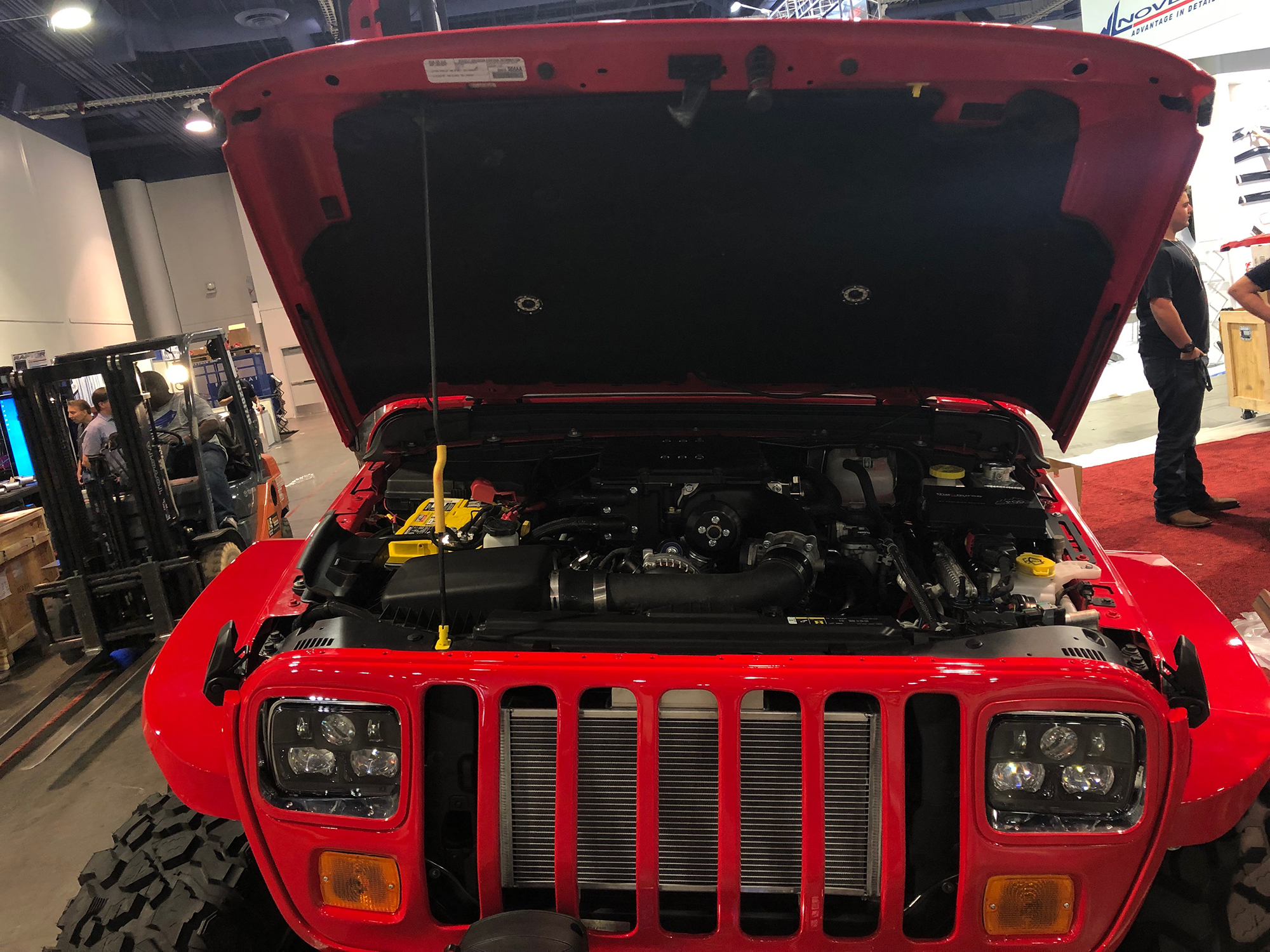 Warn Code Red Gladiator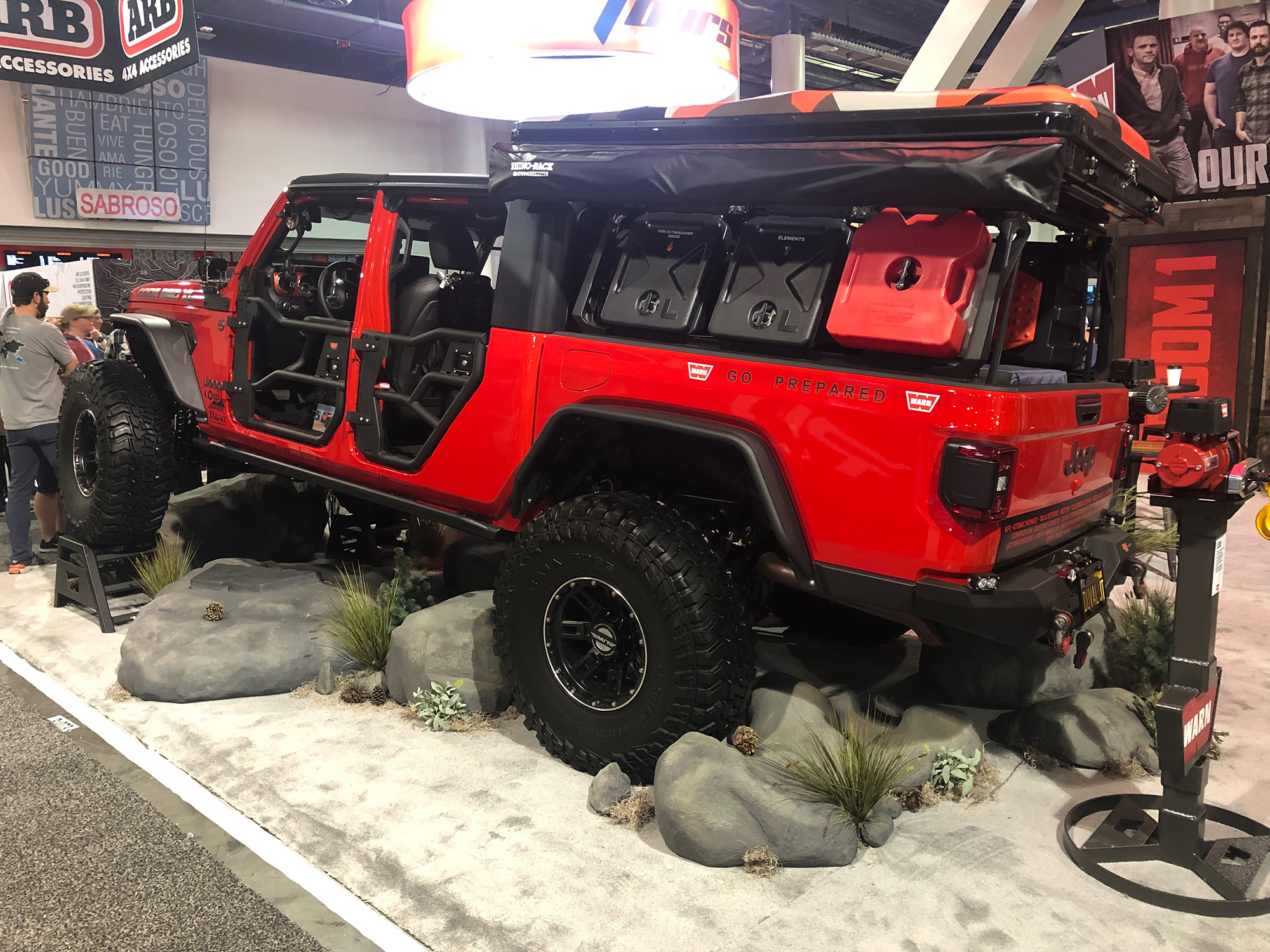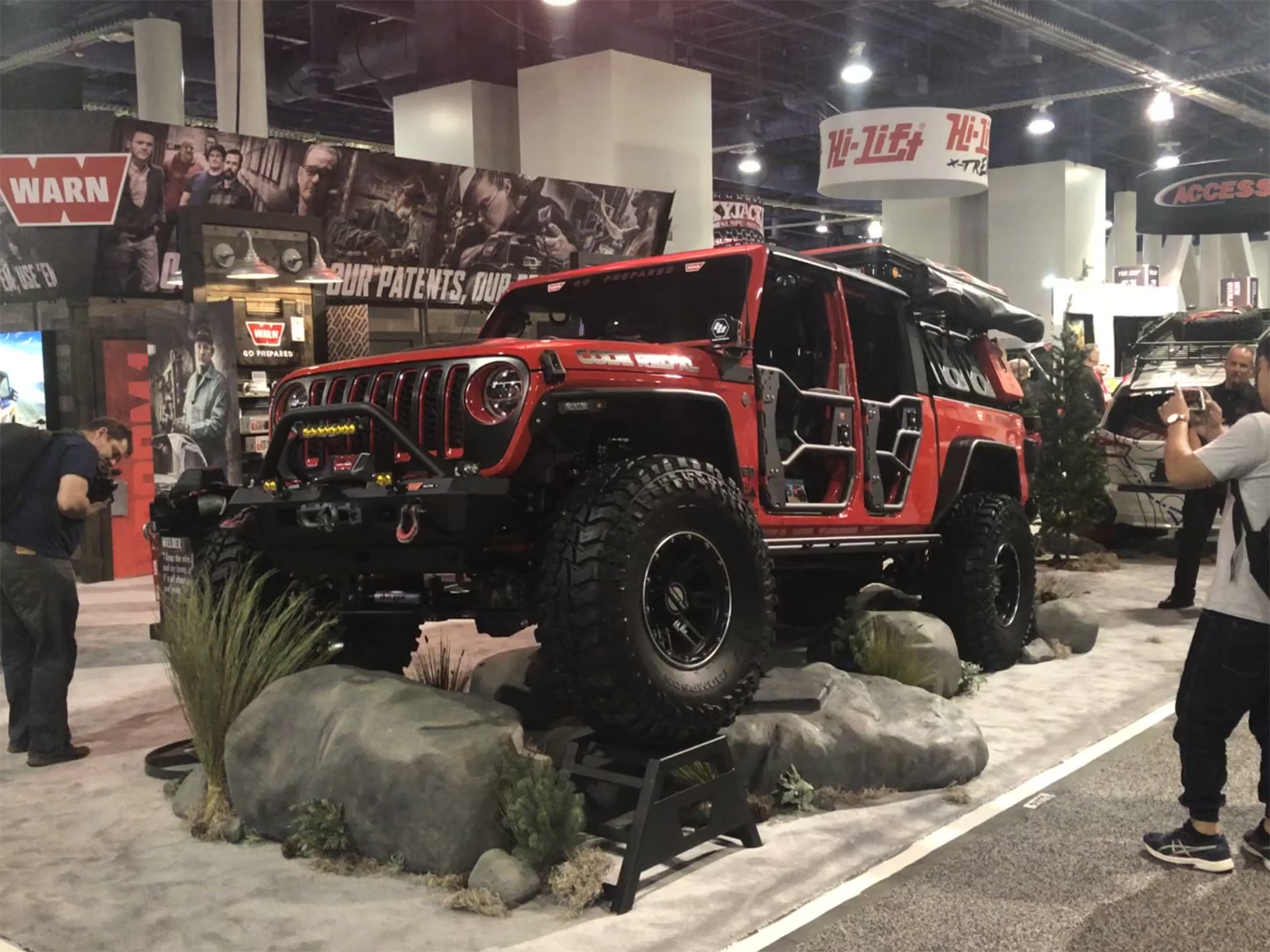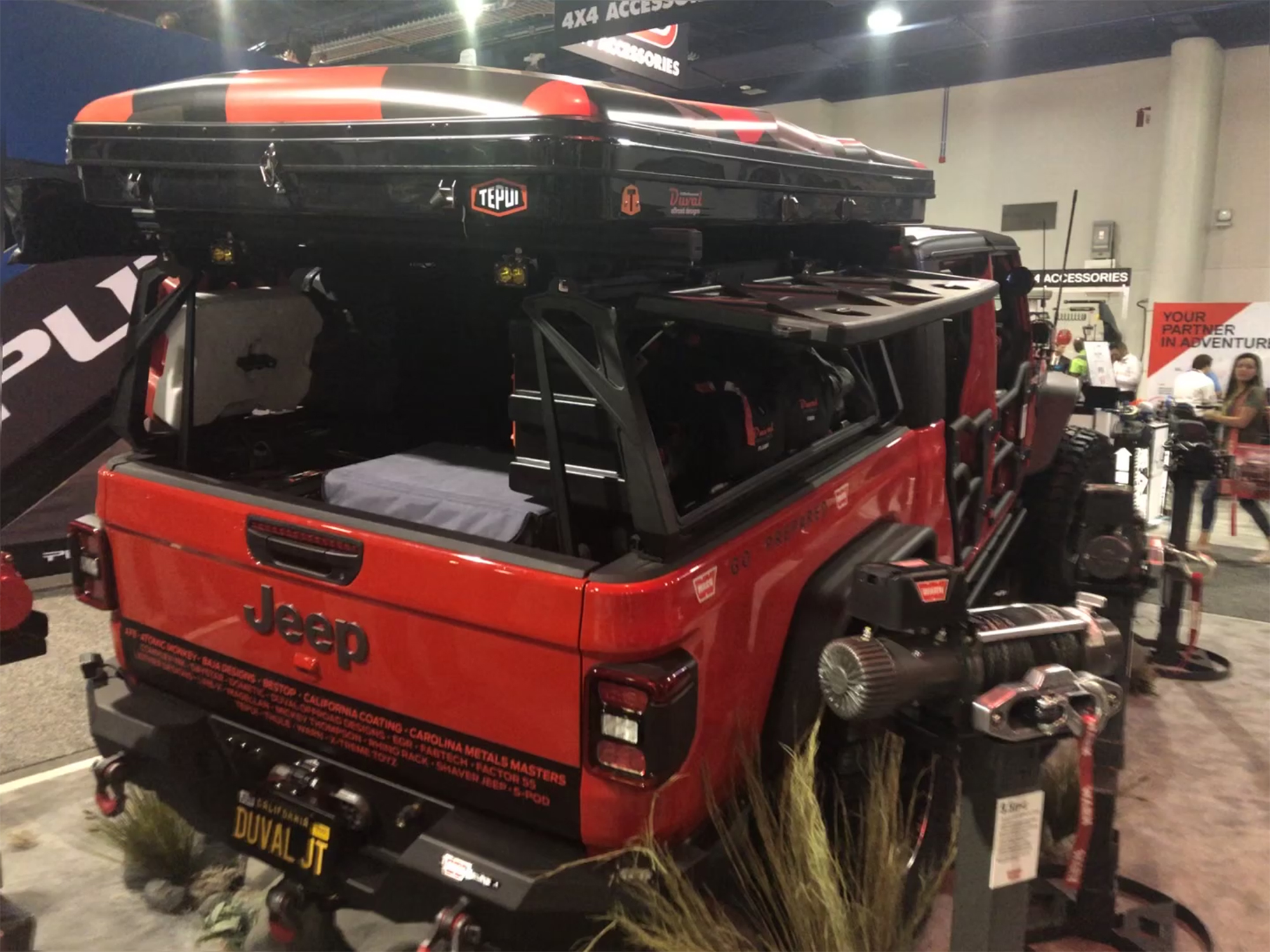 Line-X Gladiator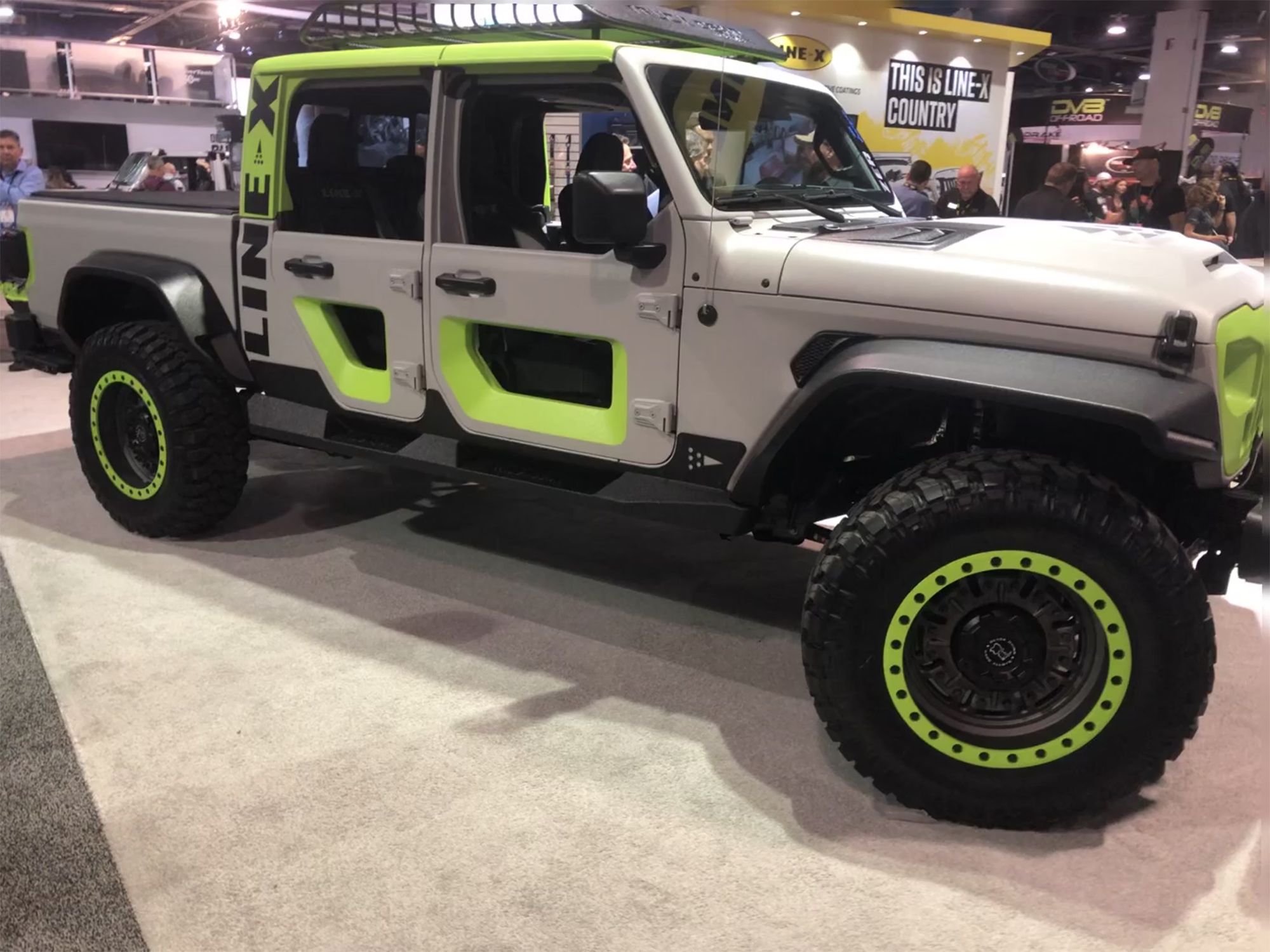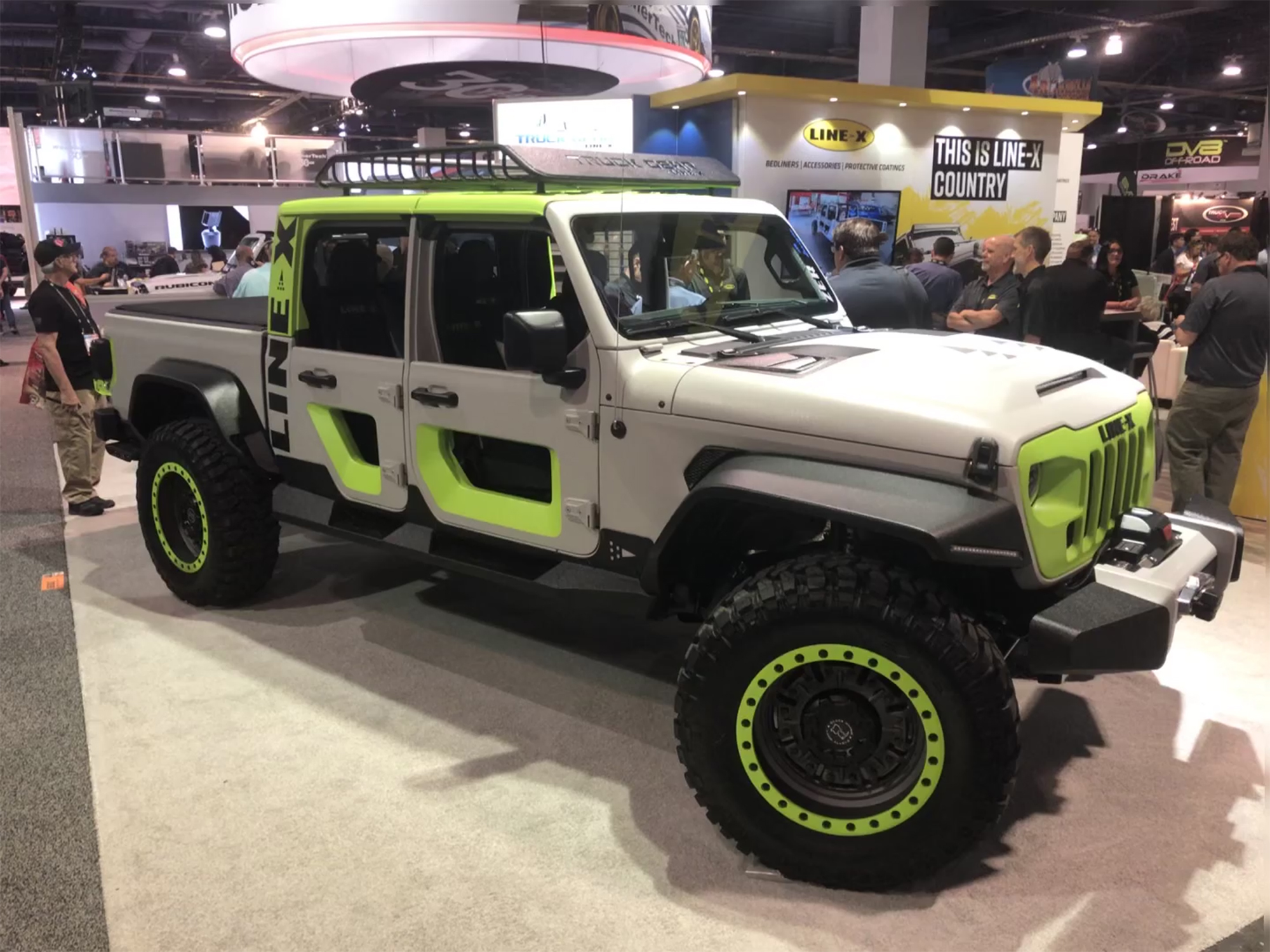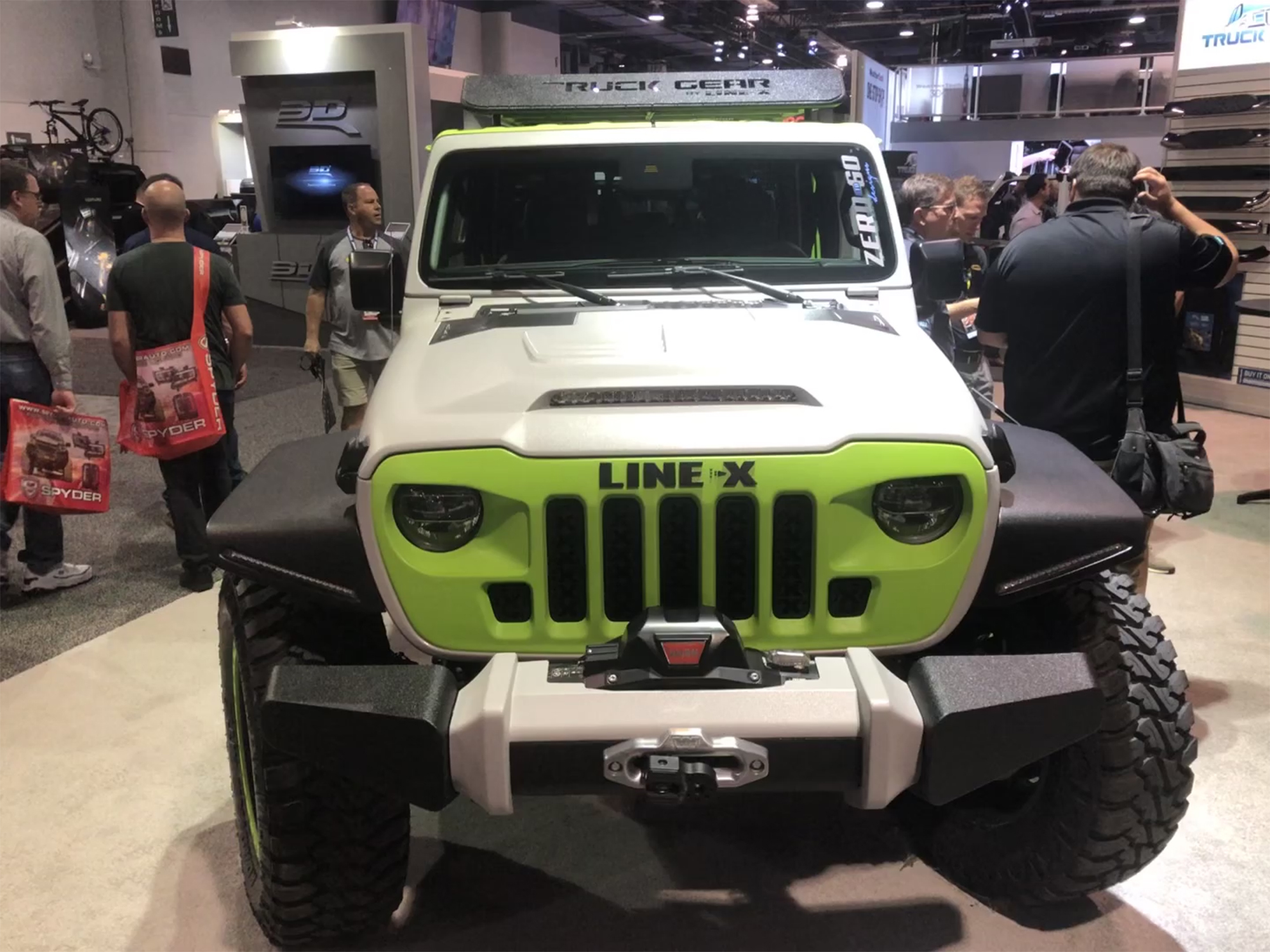 AEV Gladiator/JL Wrangler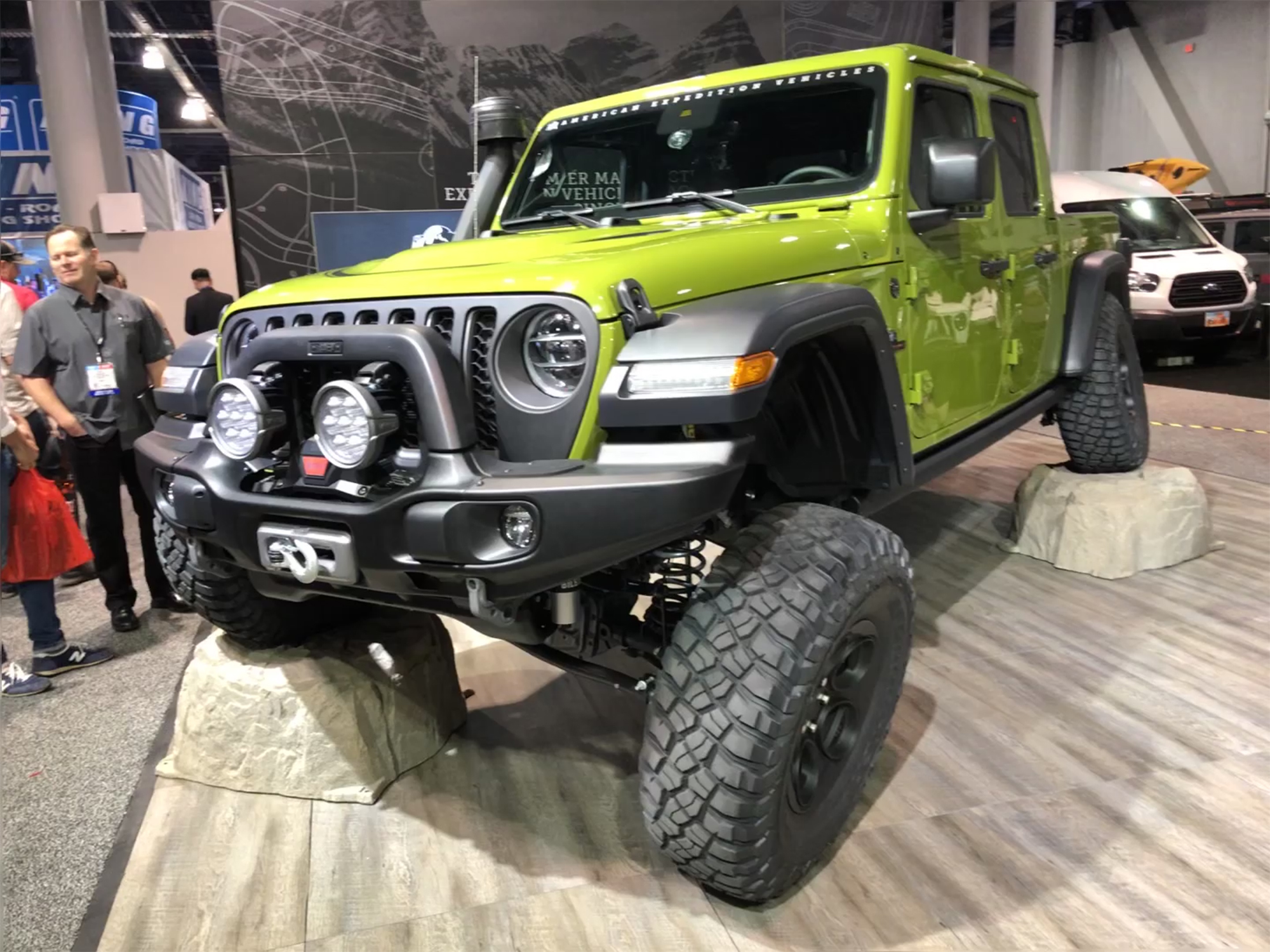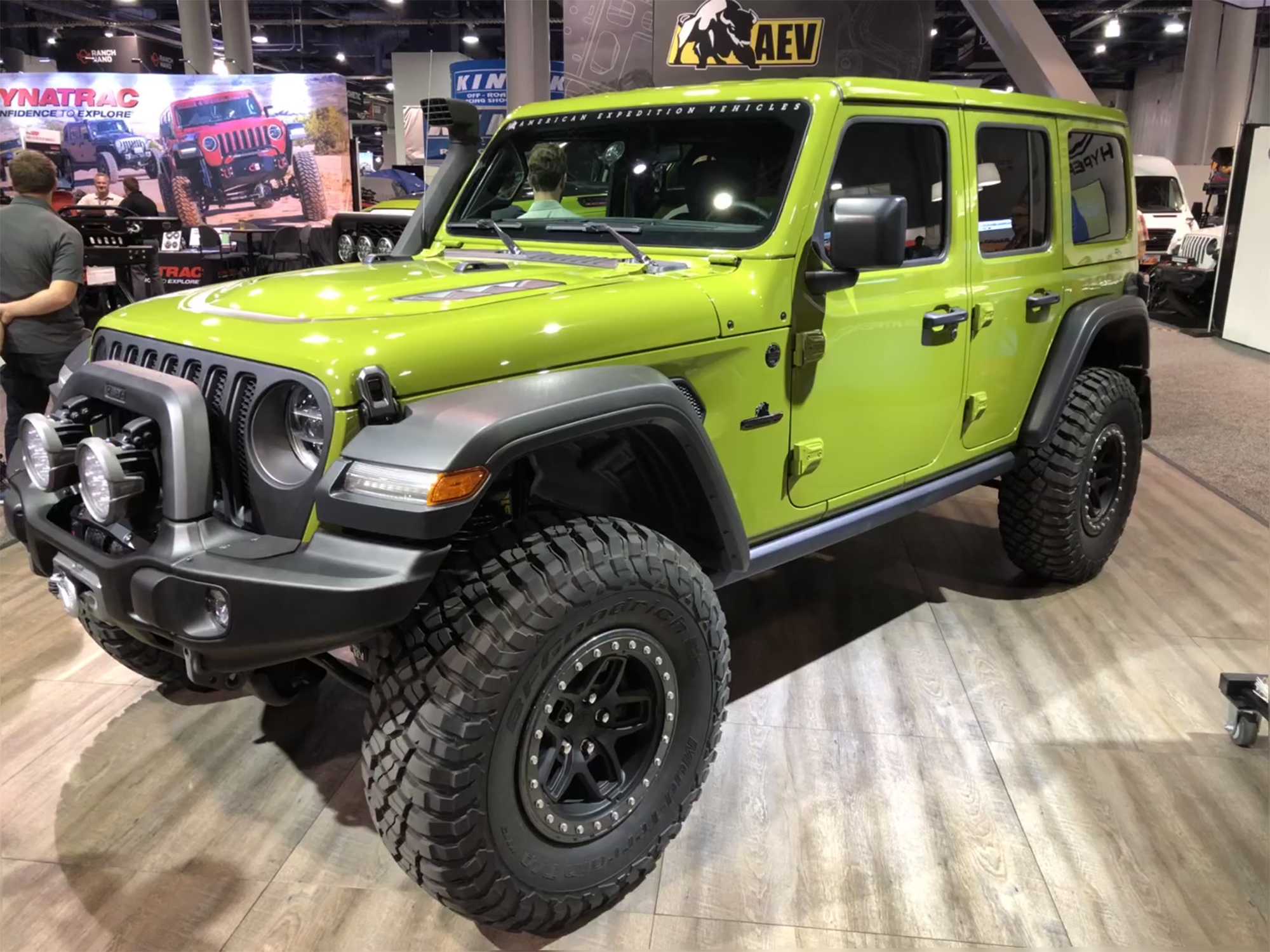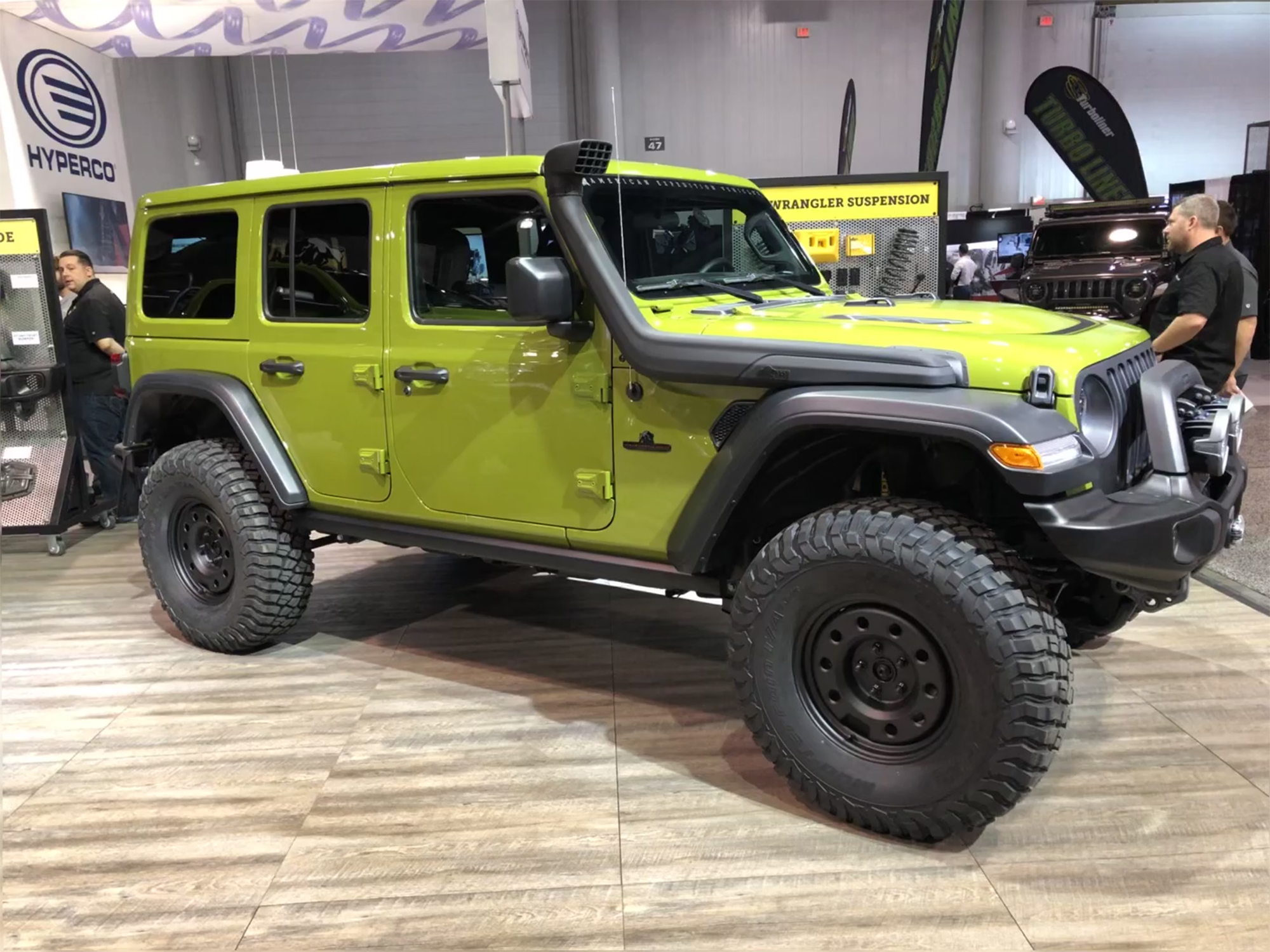 Fab Fours Overlanding Gladiator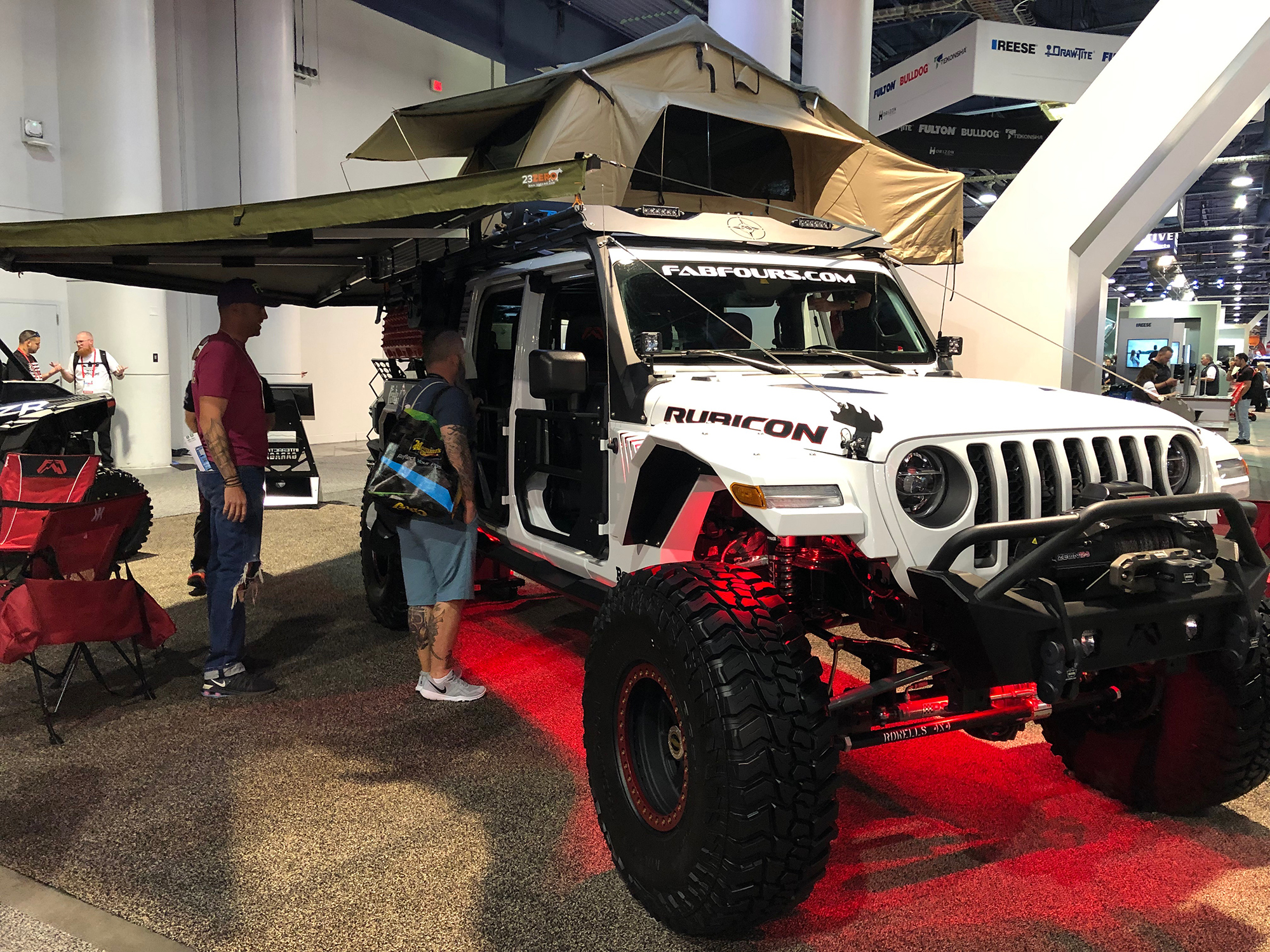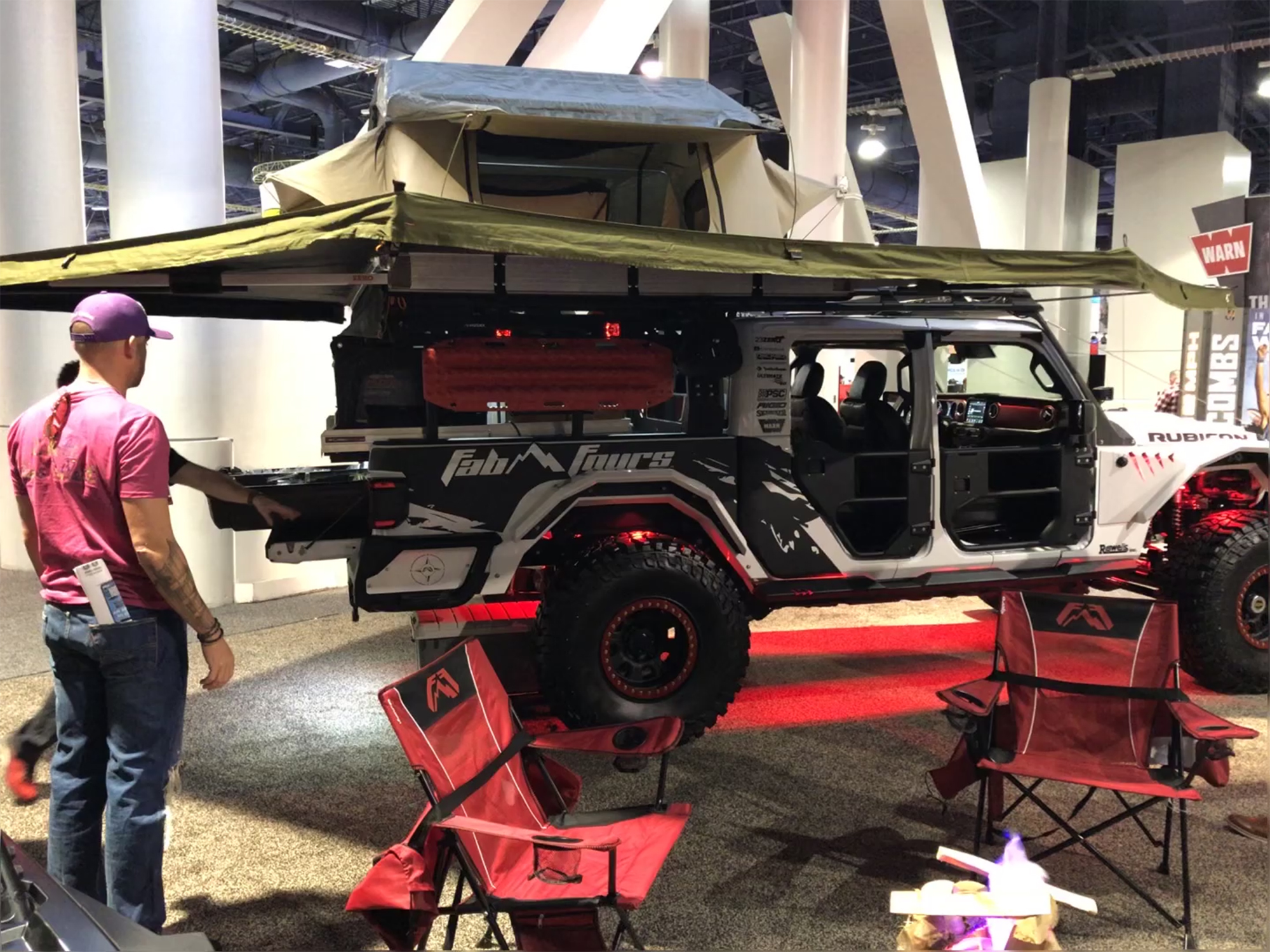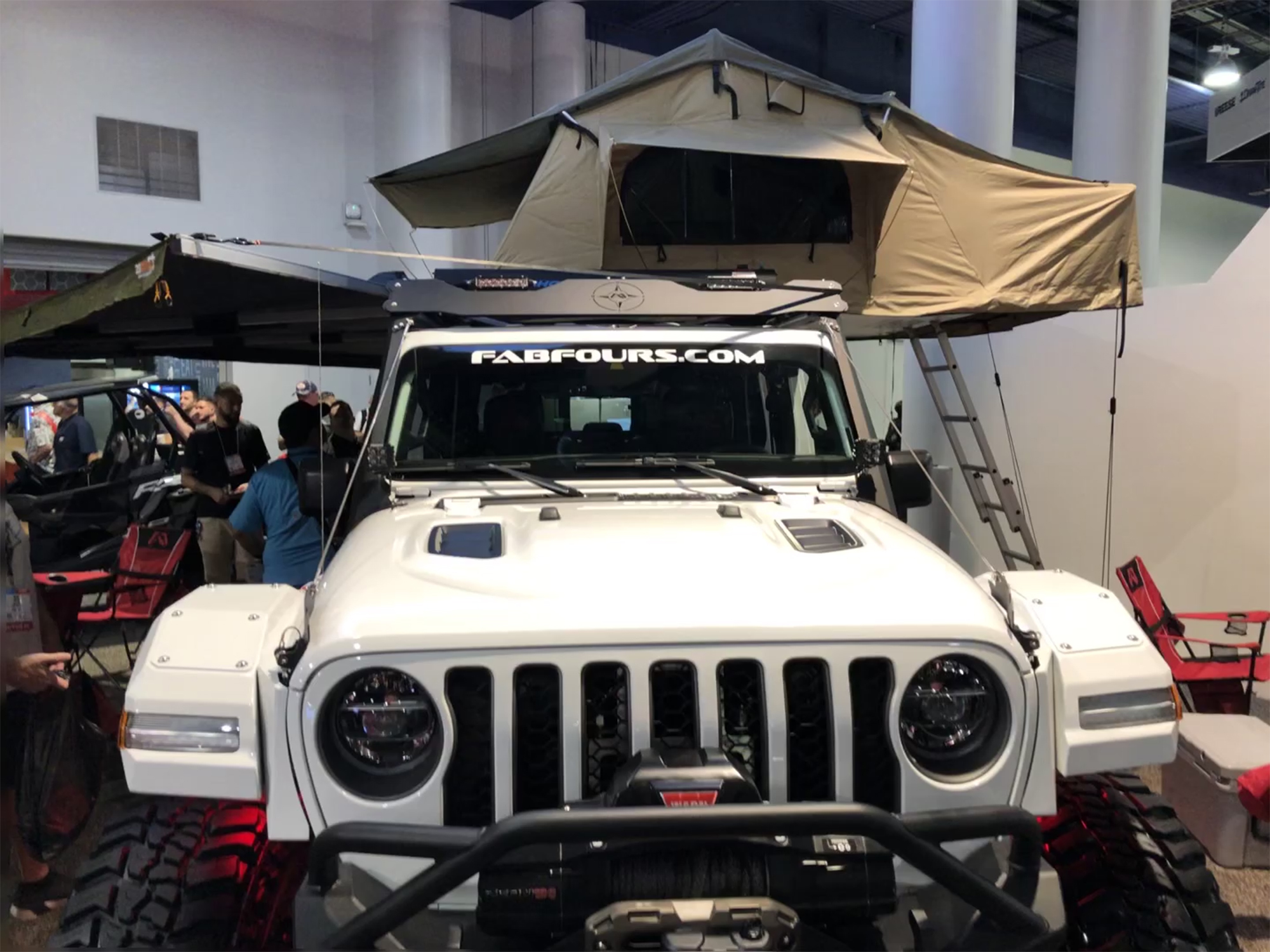 Teraflex Islander JL Wrangler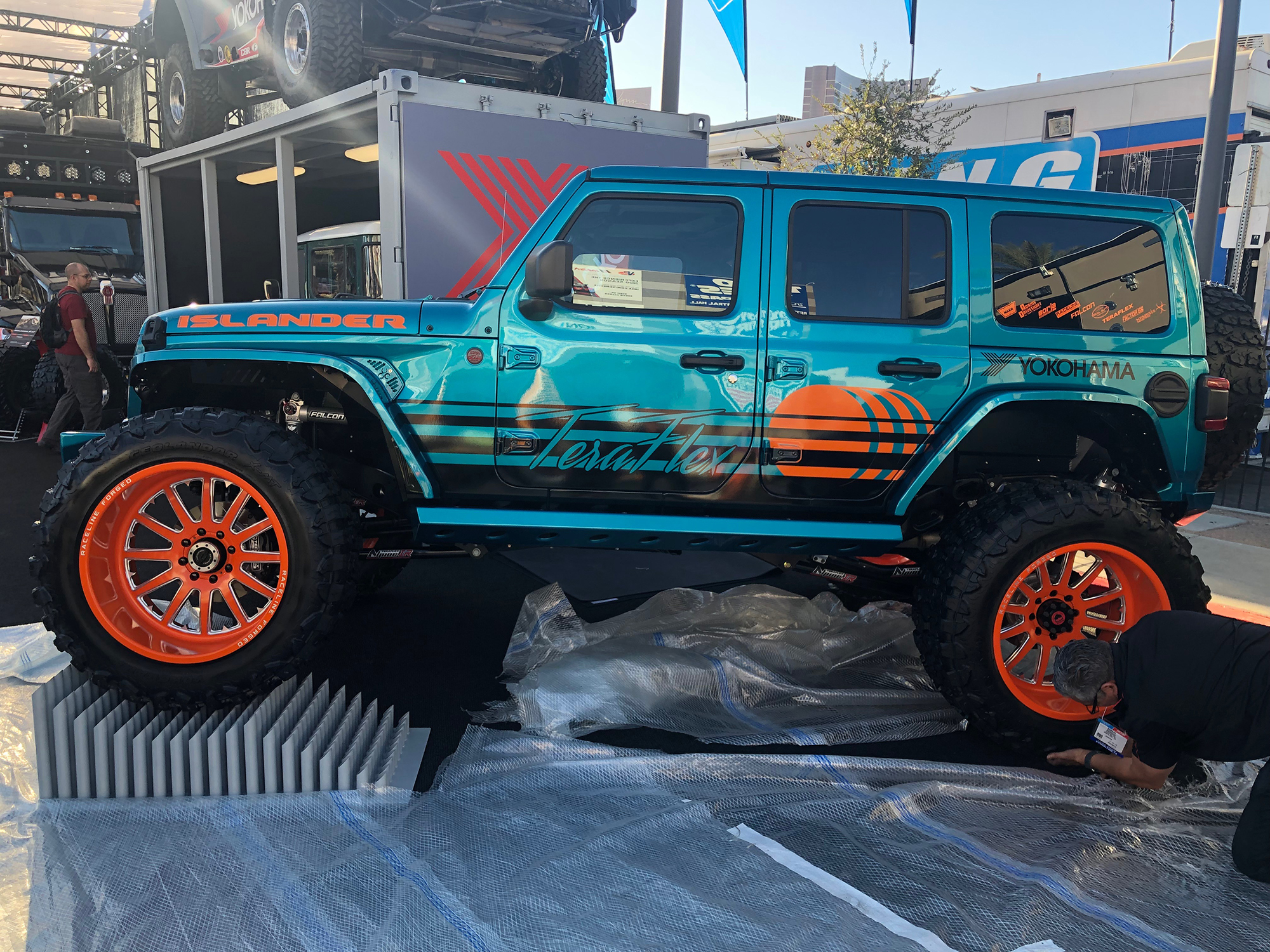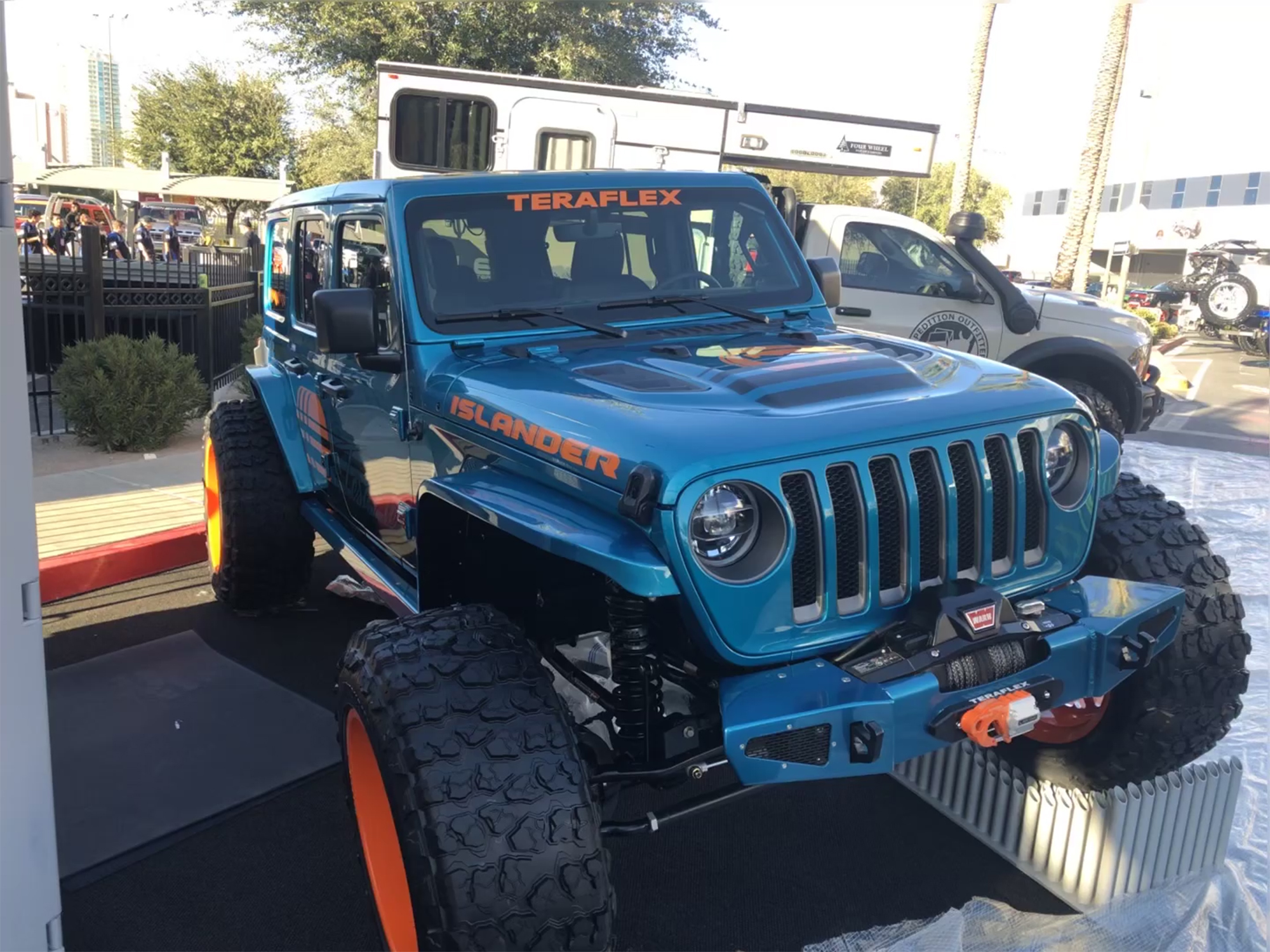 Bruiser Conversions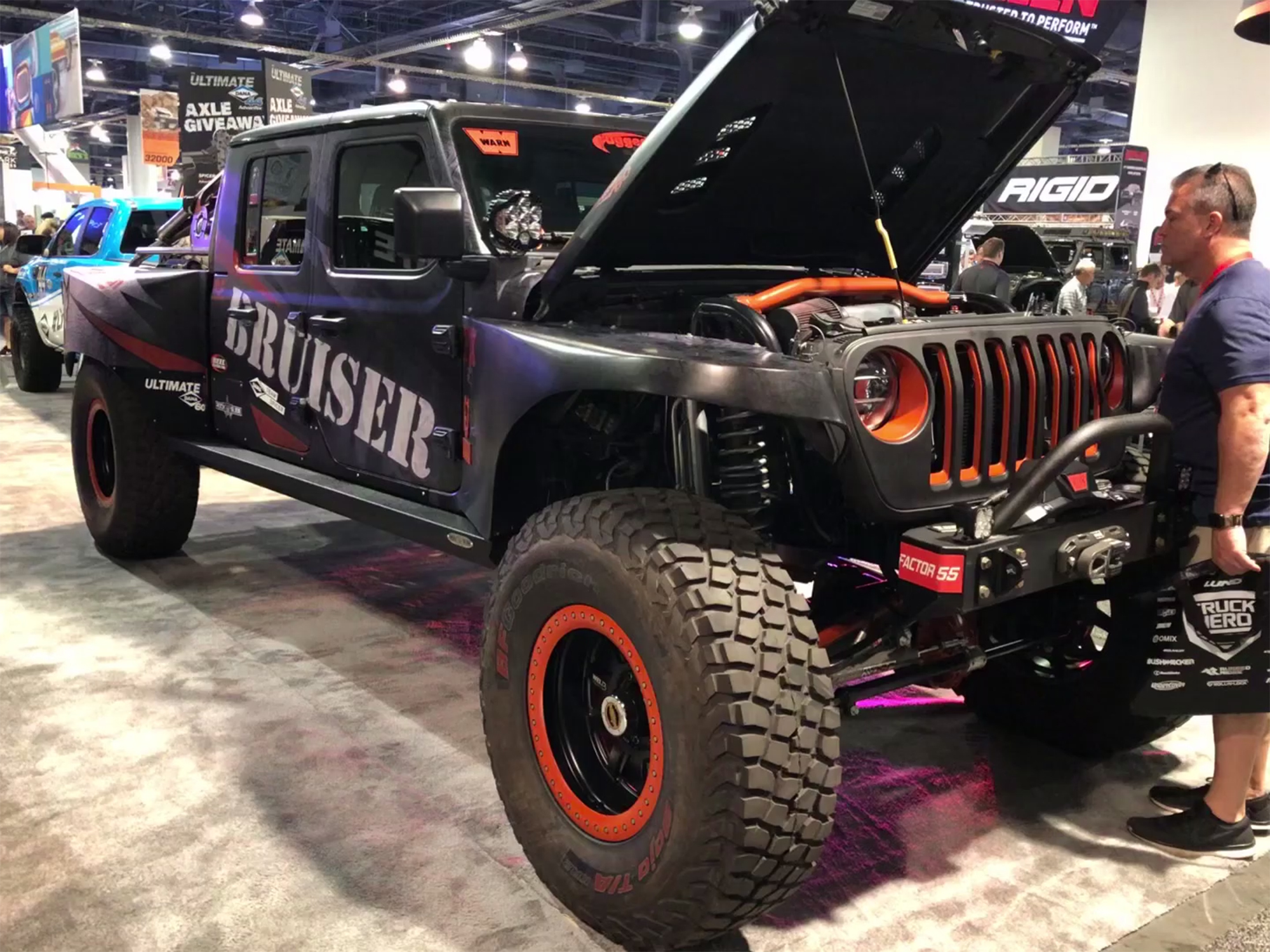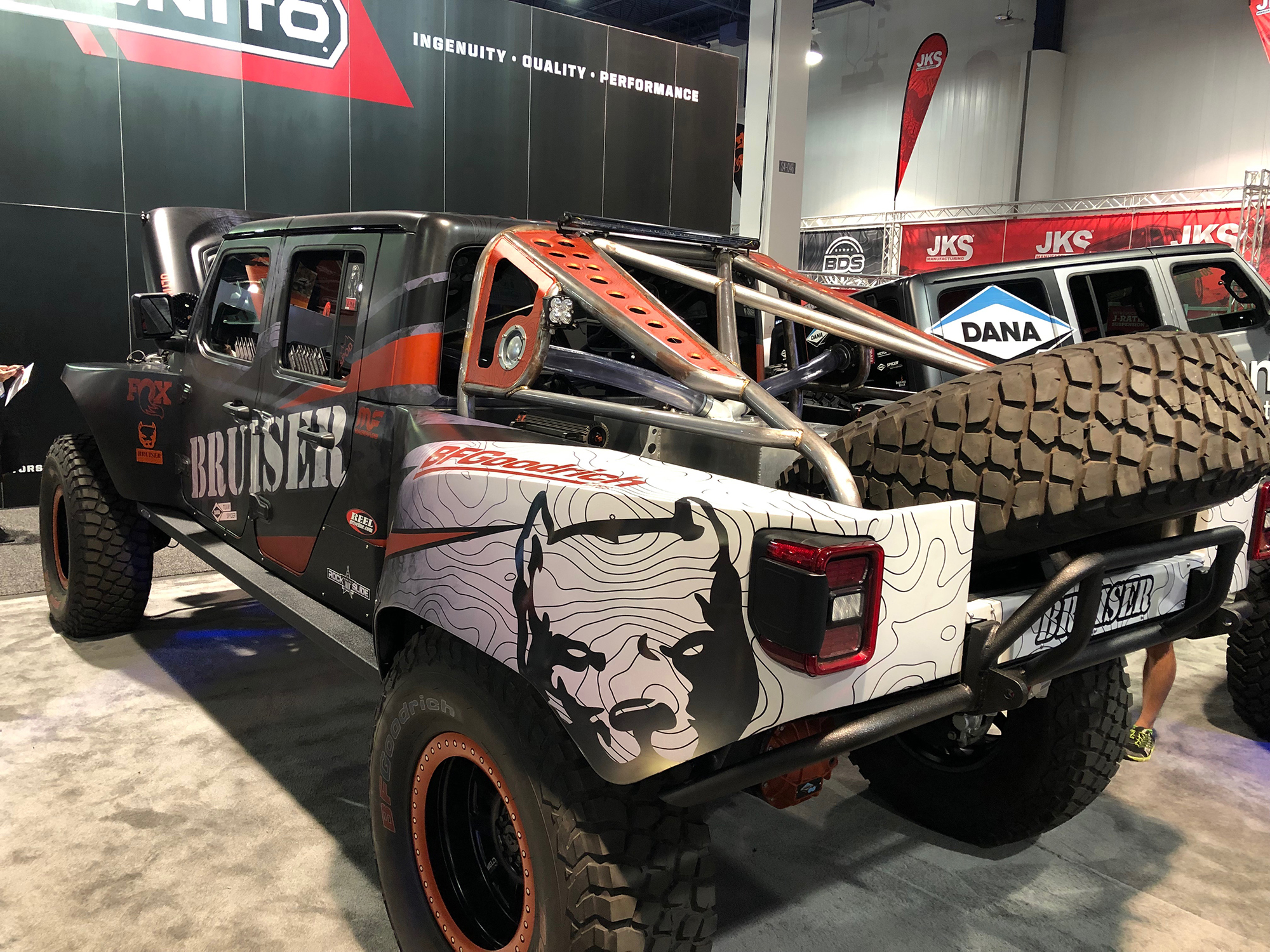 Scosche Rock Krawler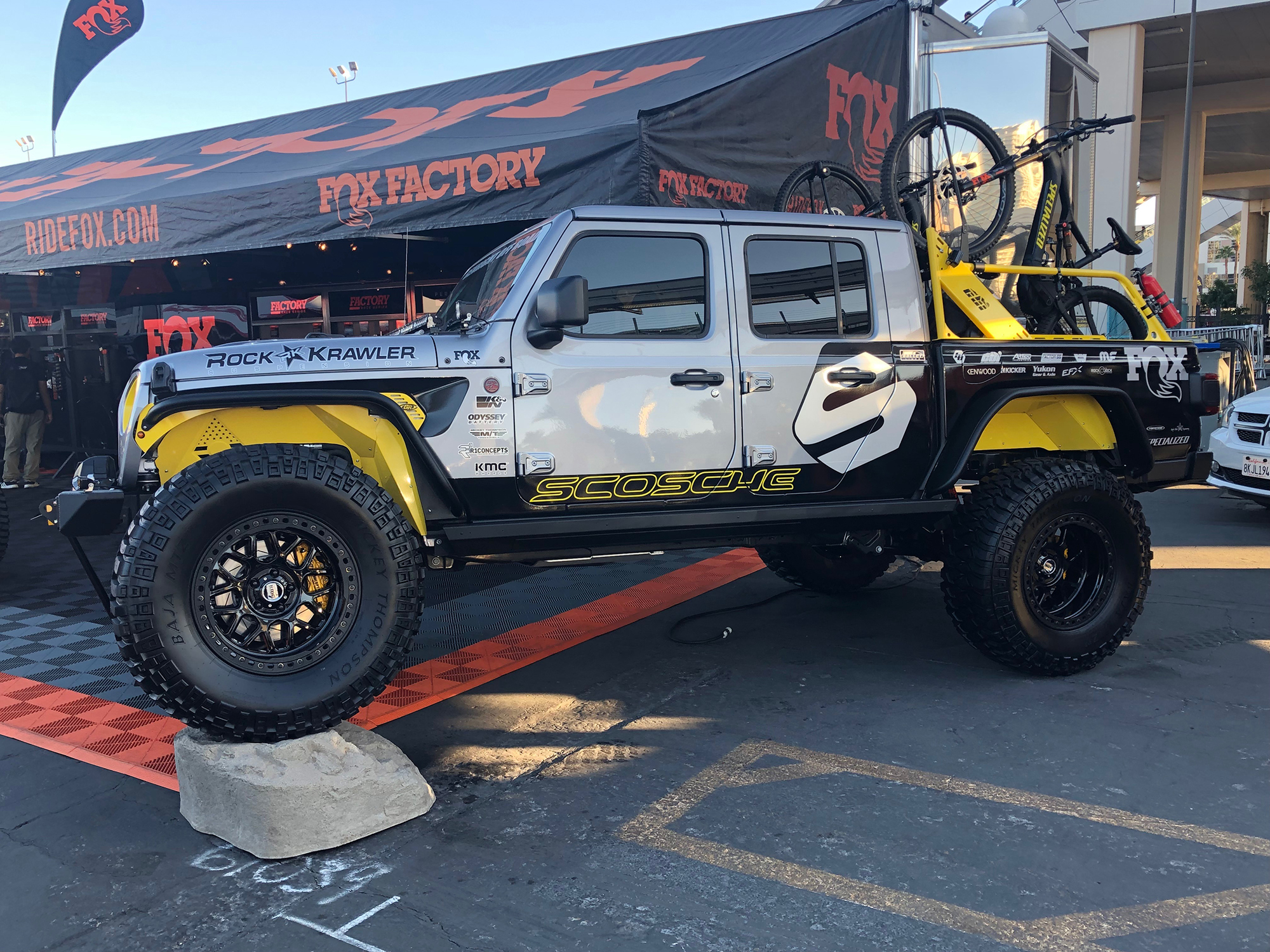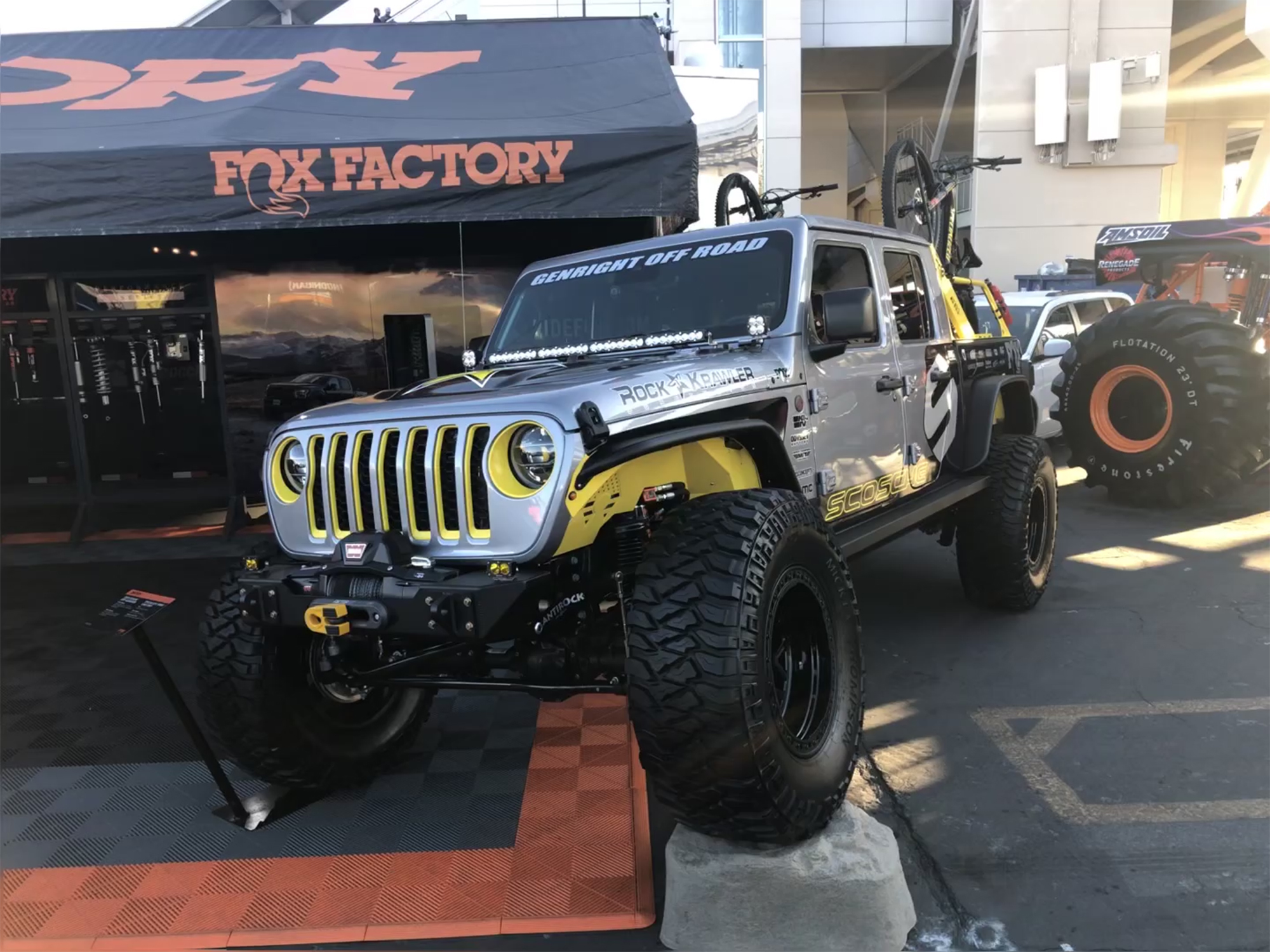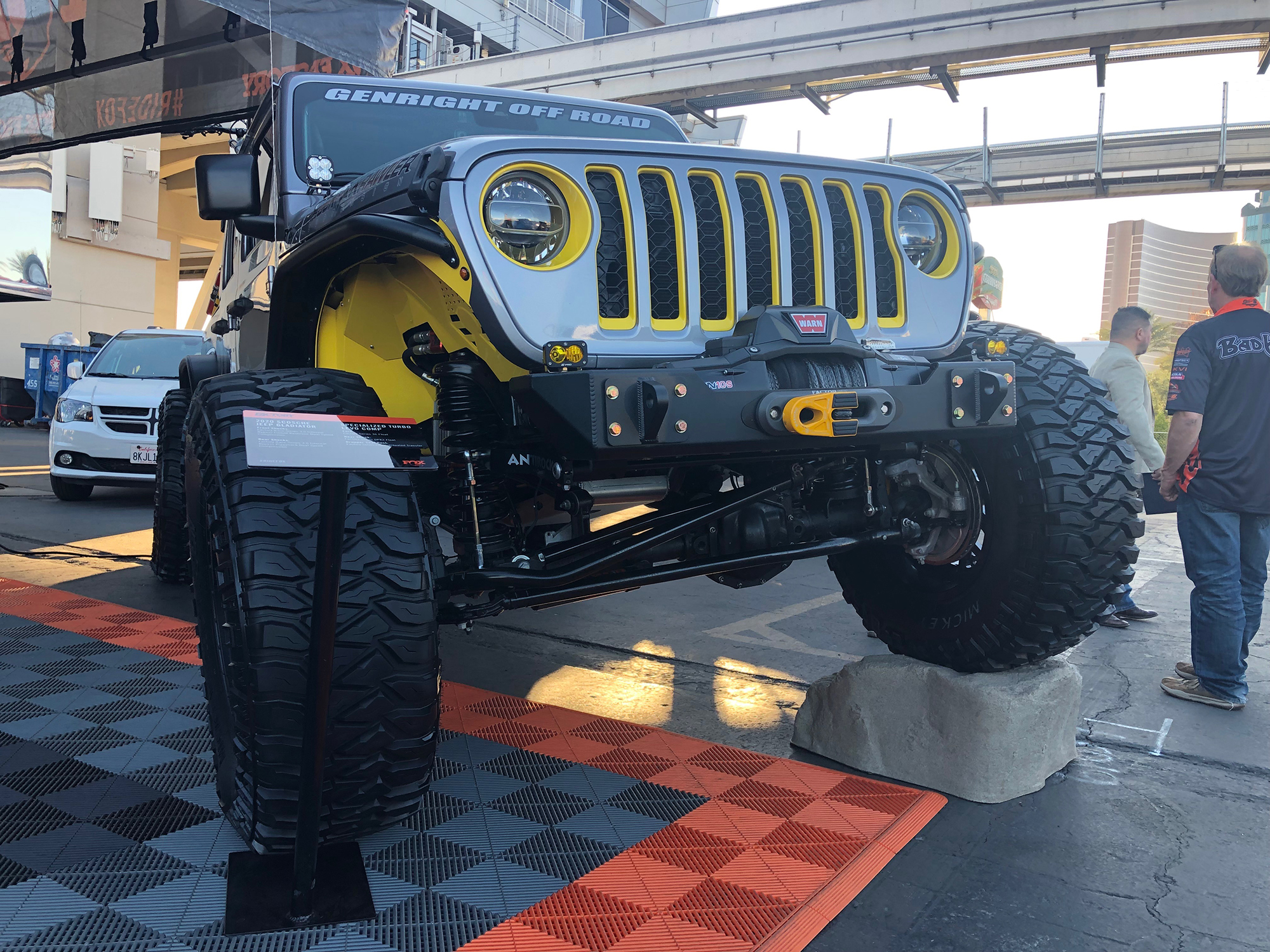 Jeep J6 Concept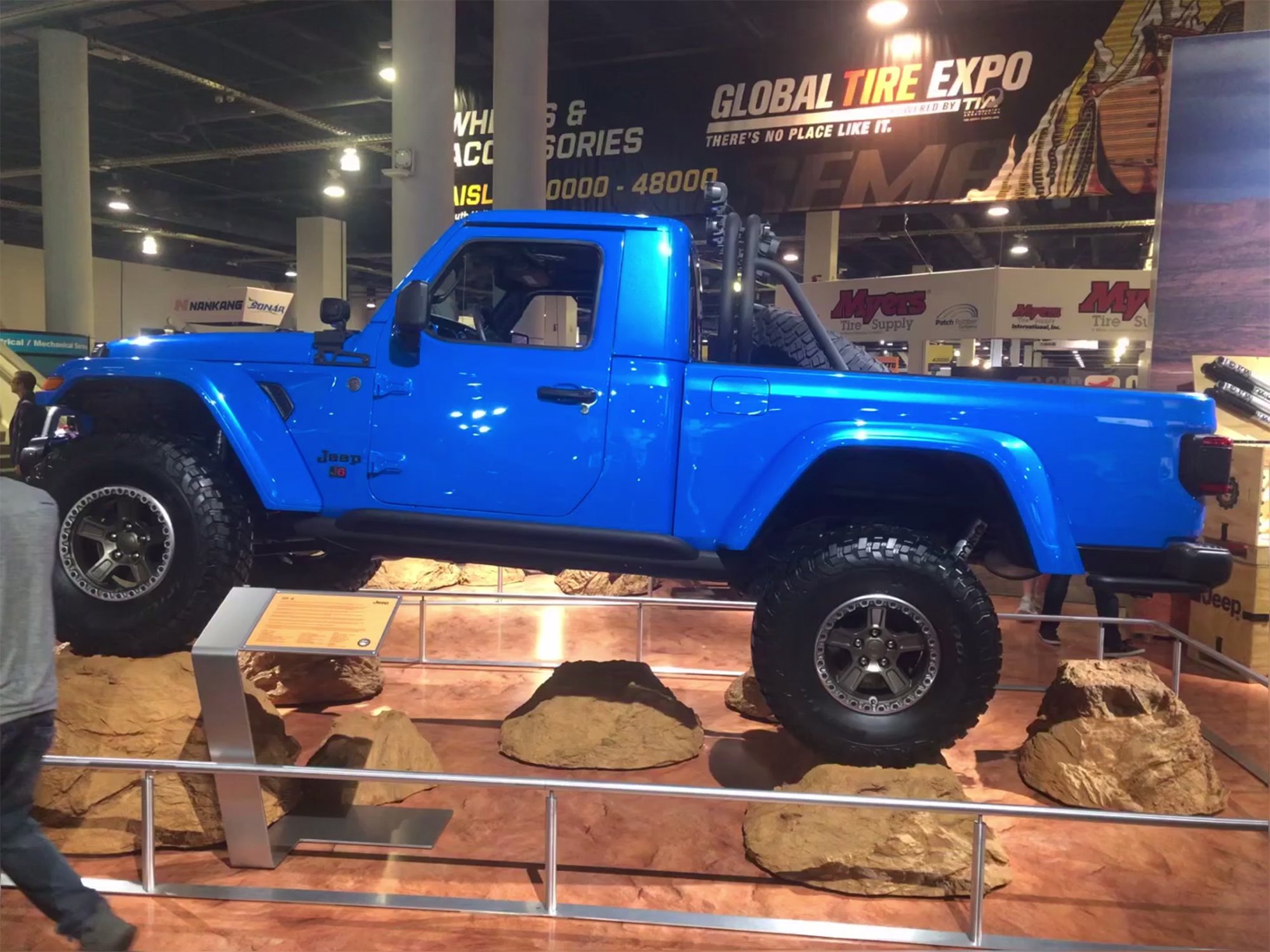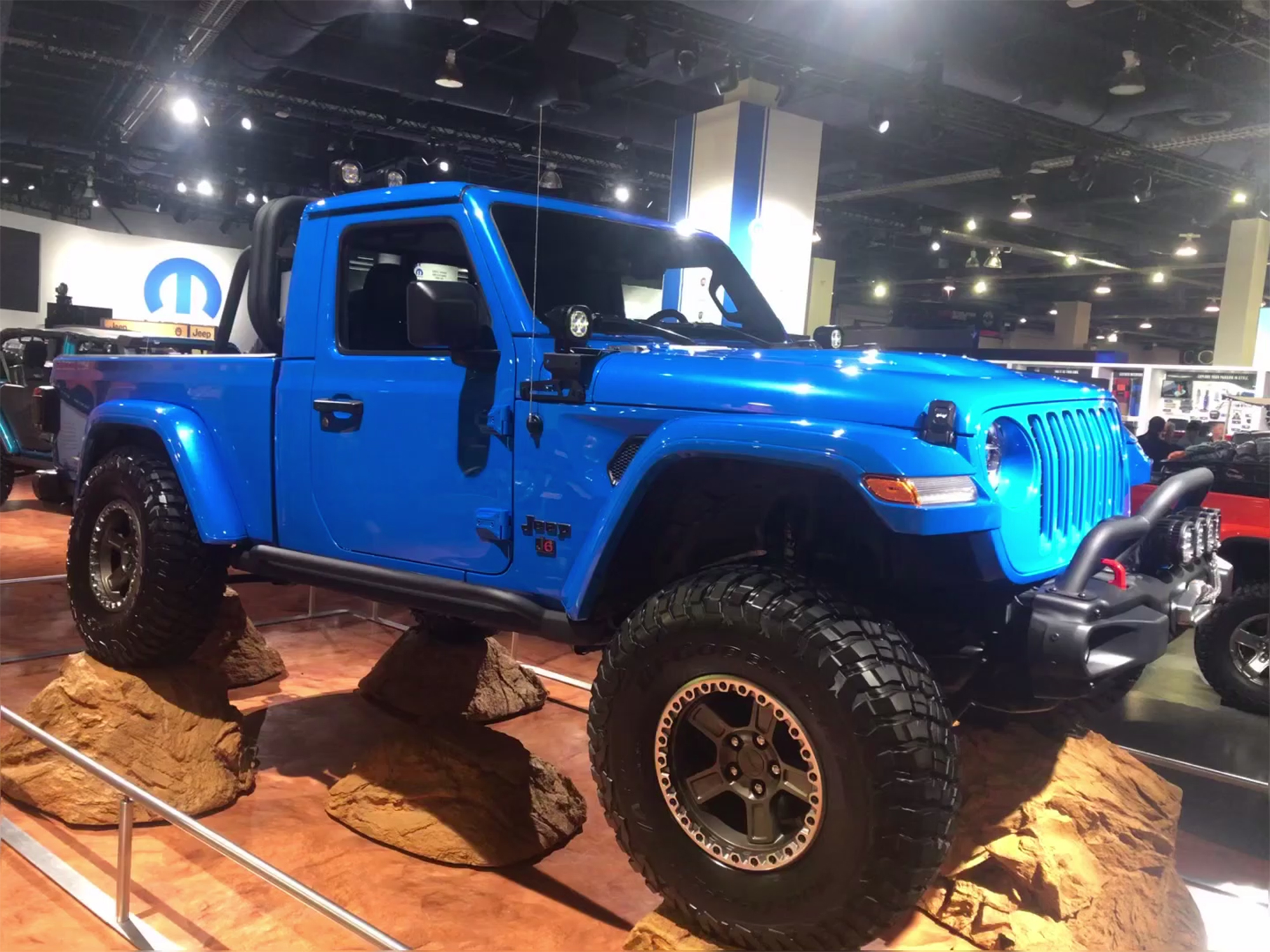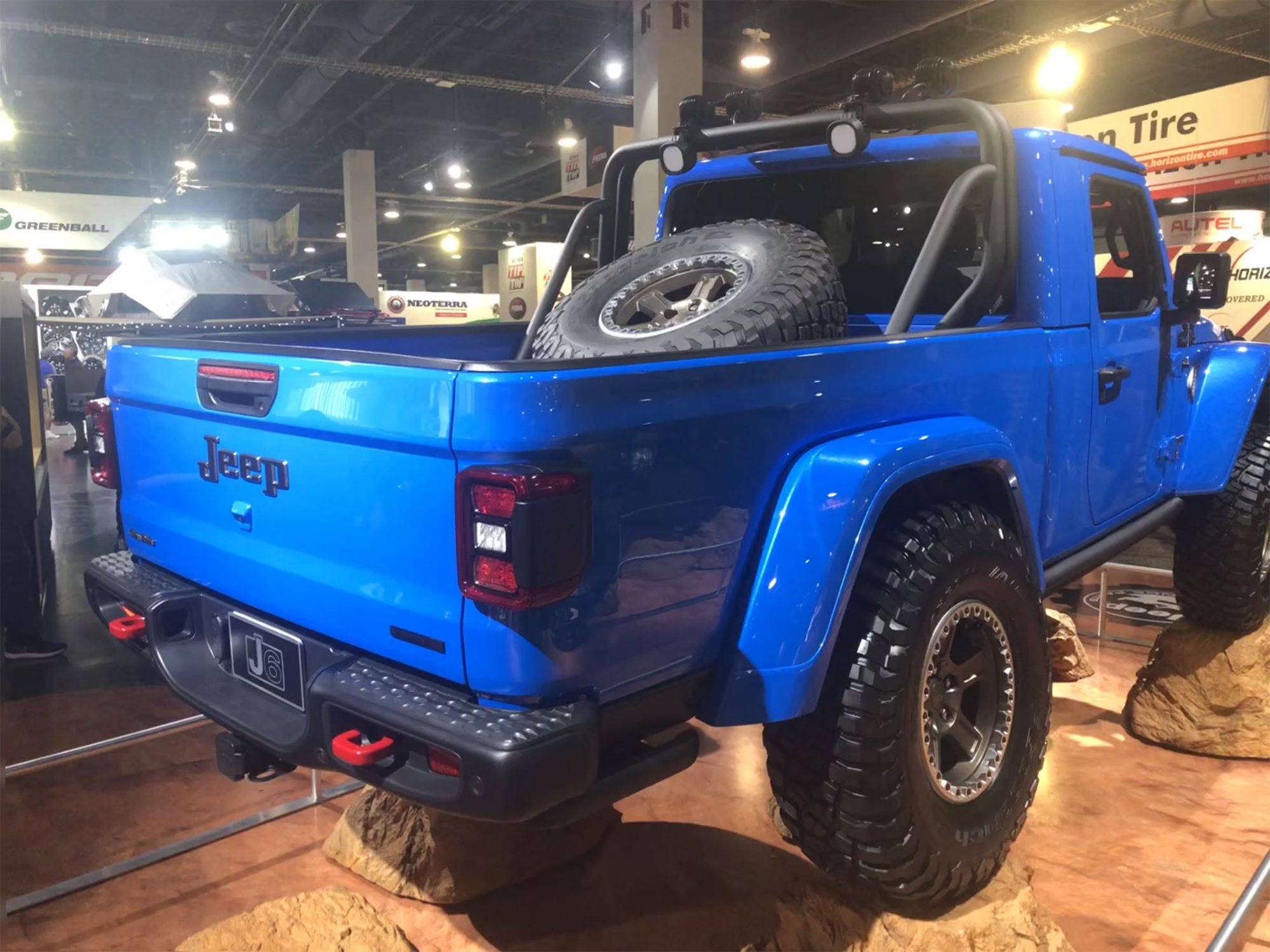 Jeep Five Quarter Concept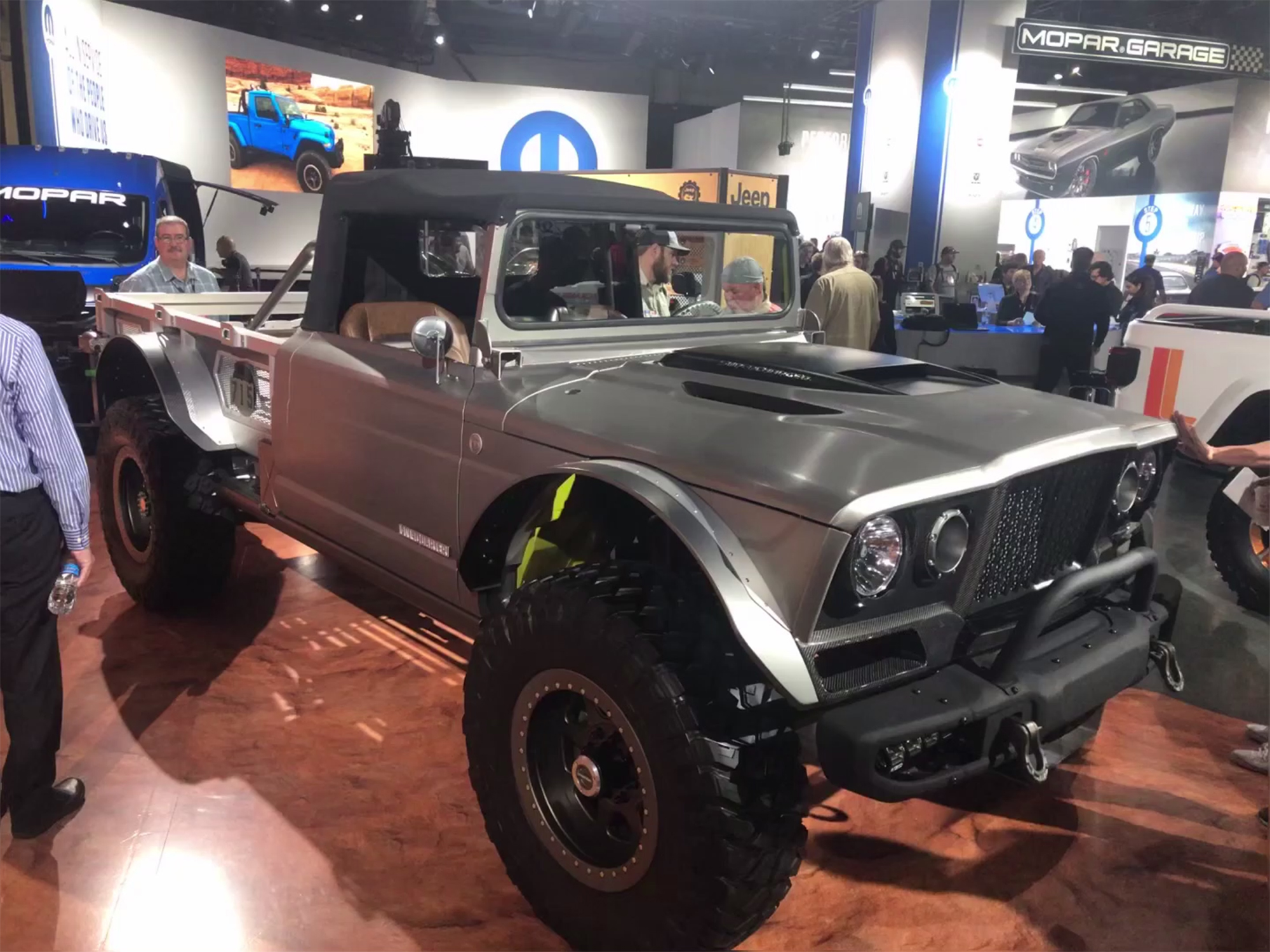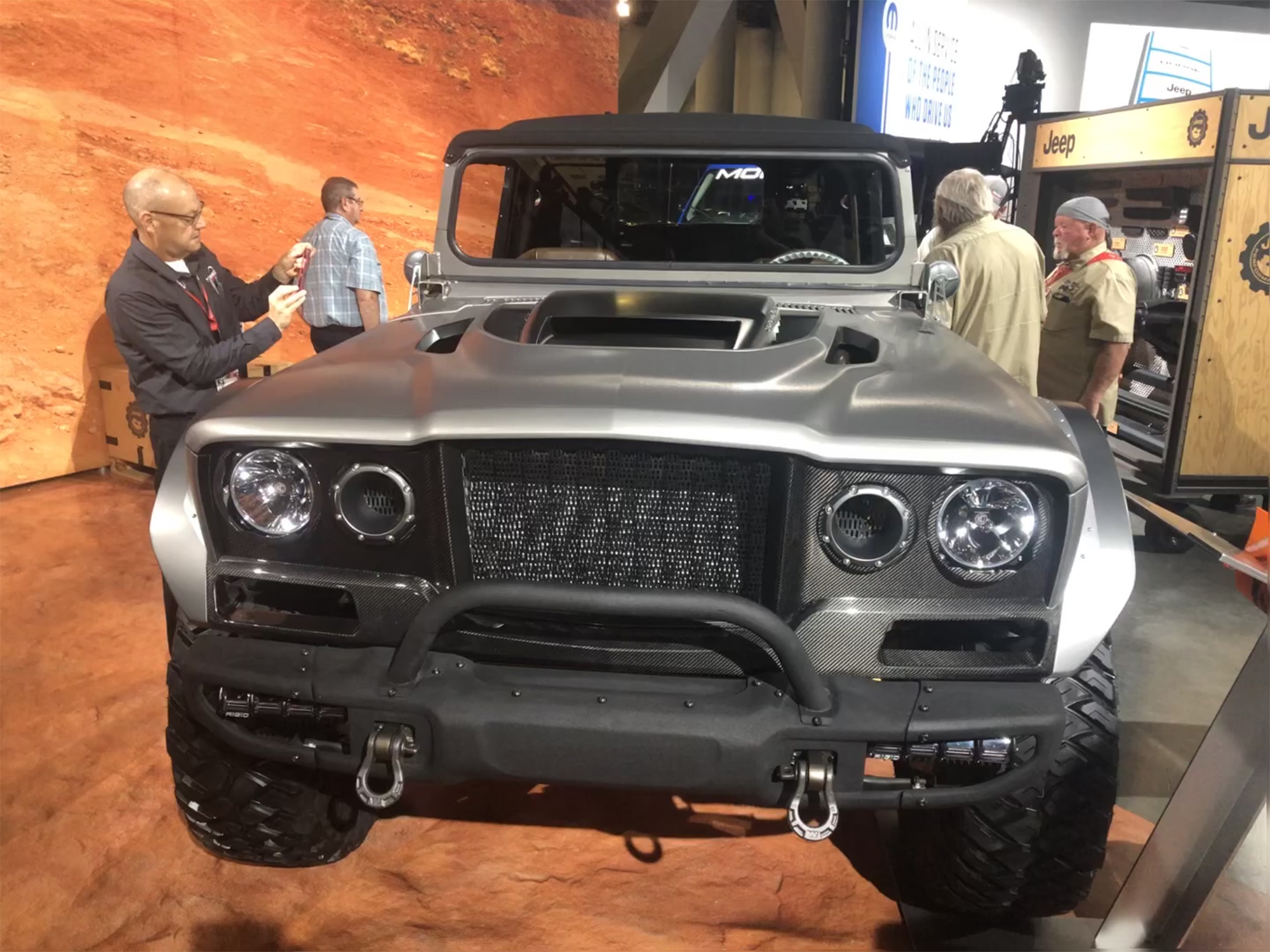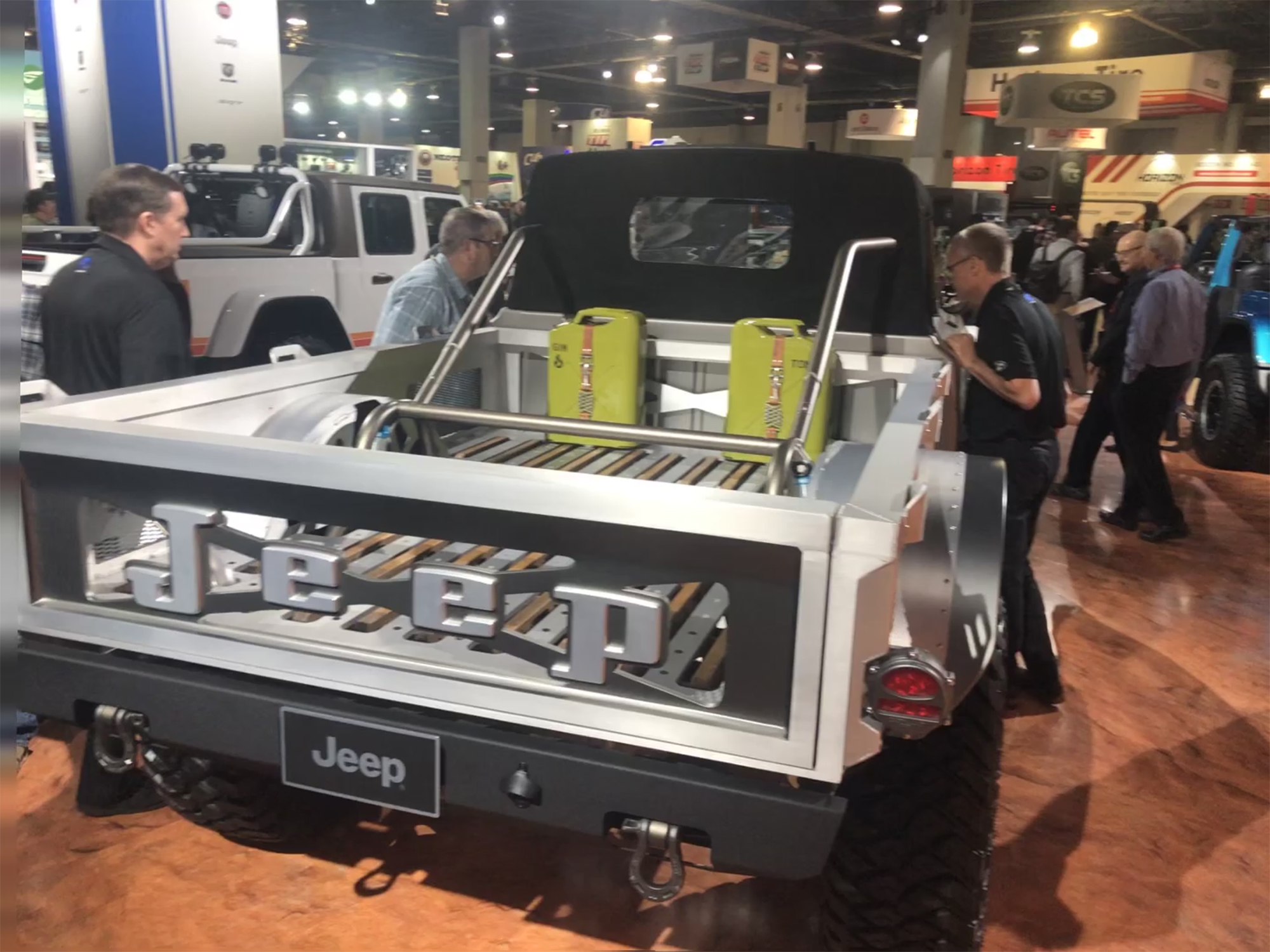 Truck Hero FC Truck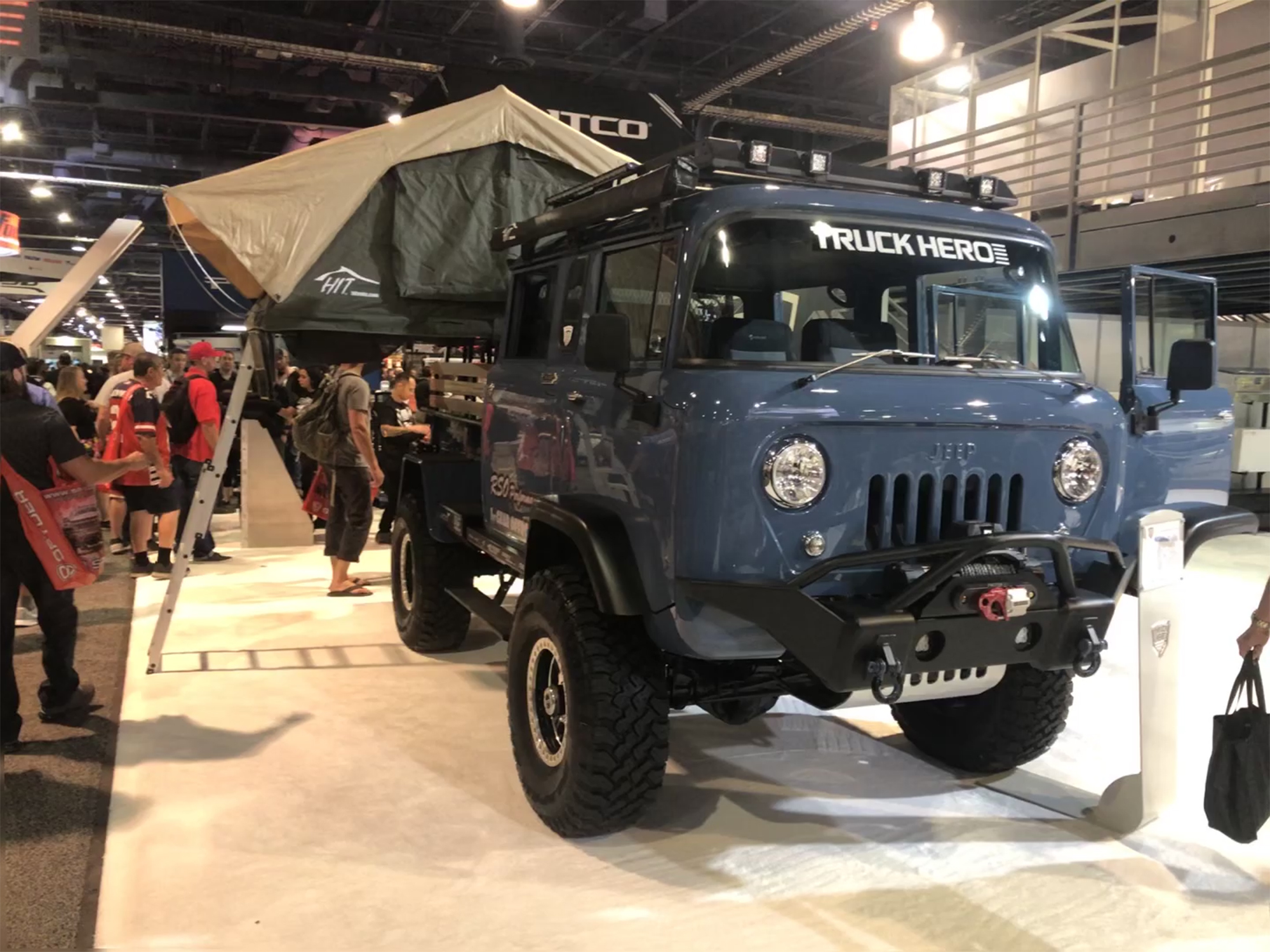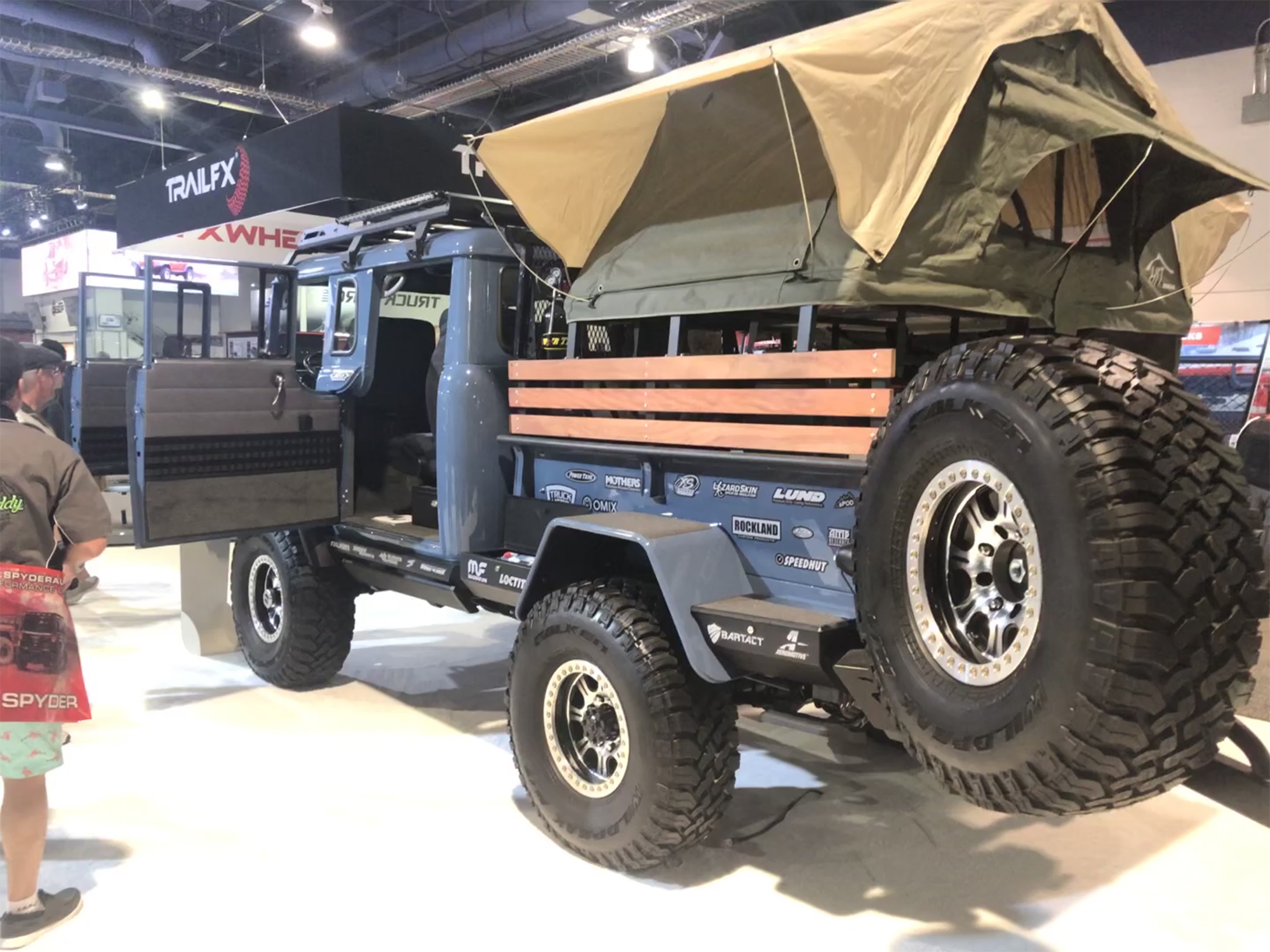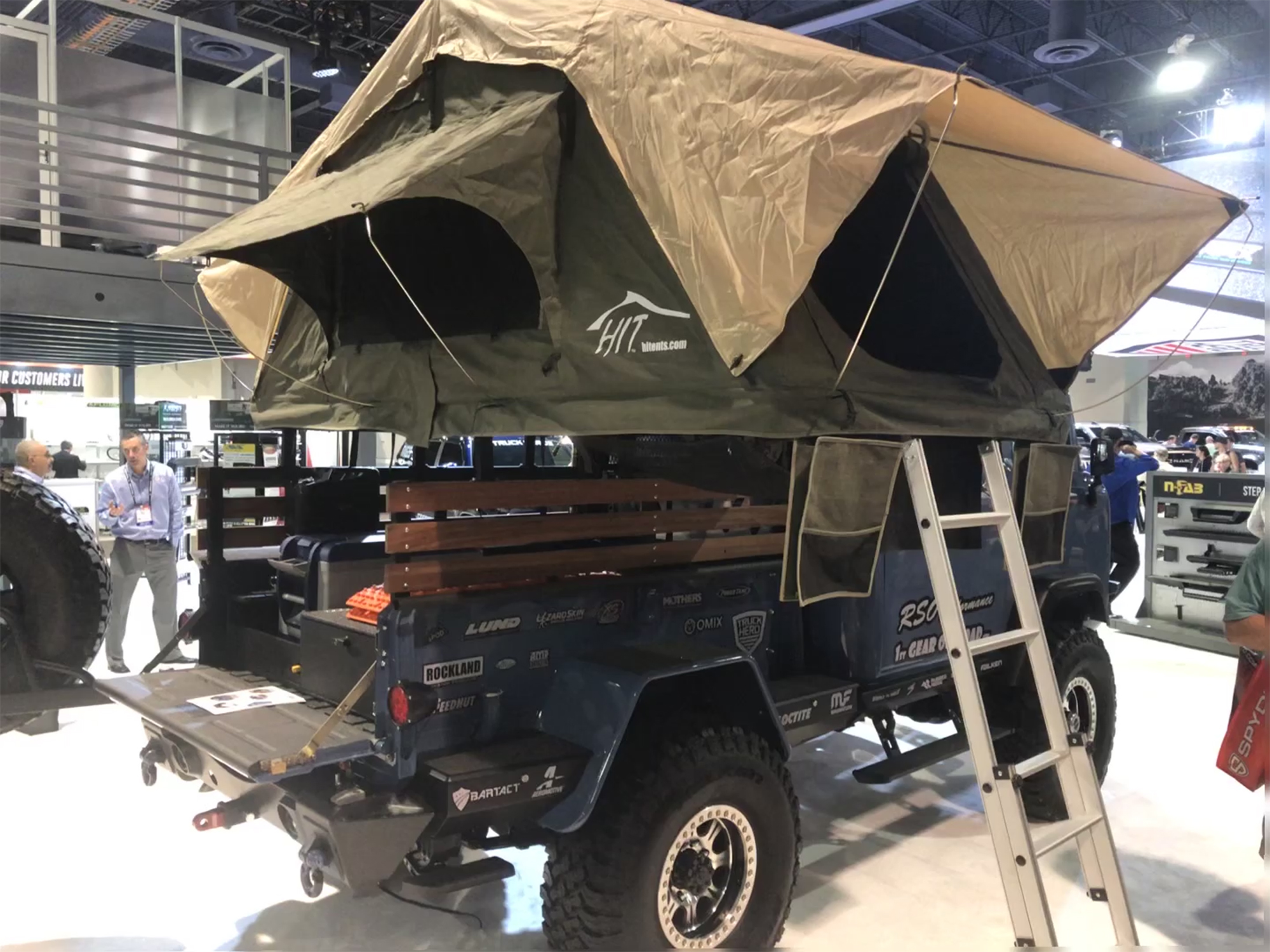 Crown Grand Wagoneer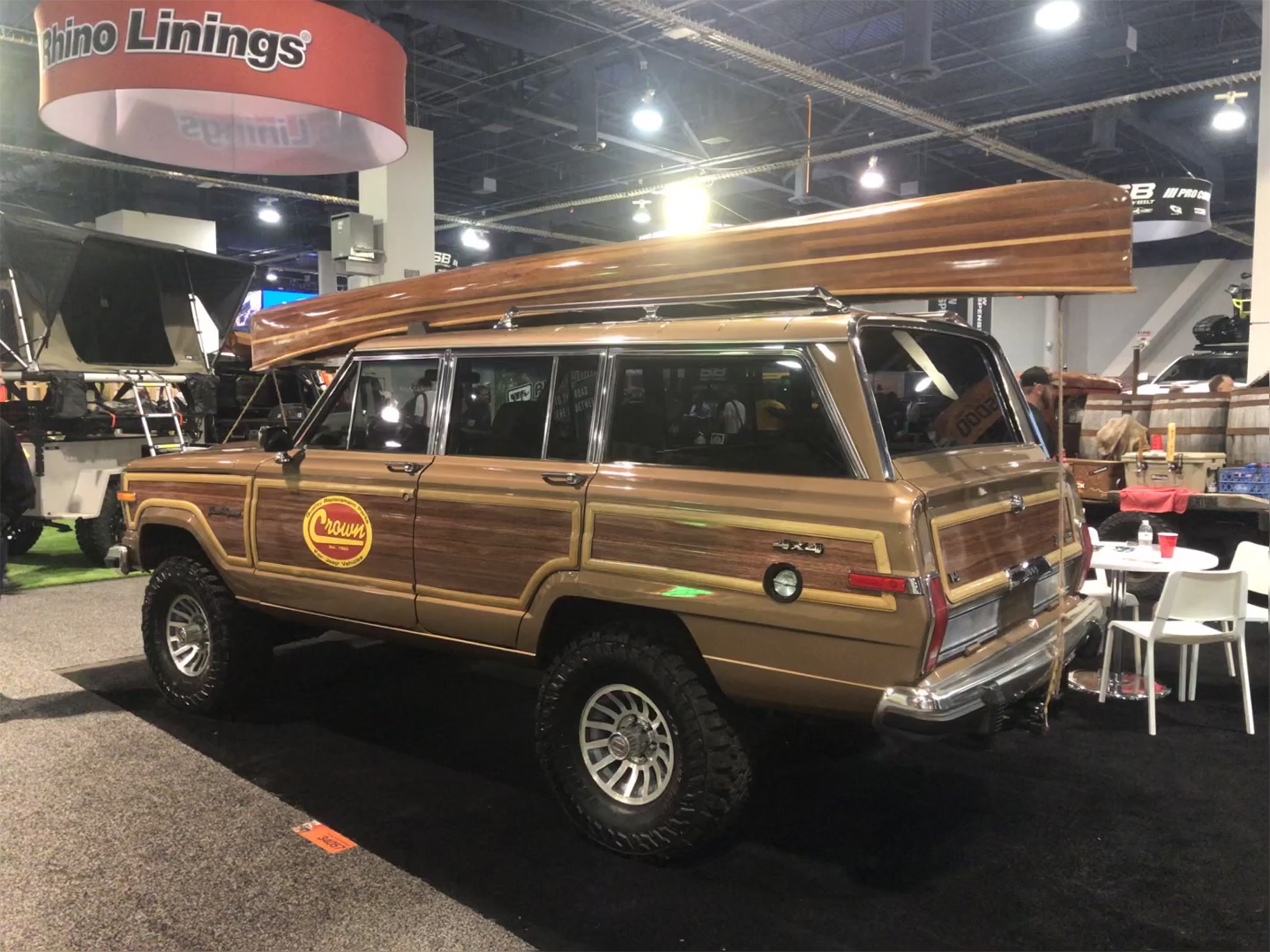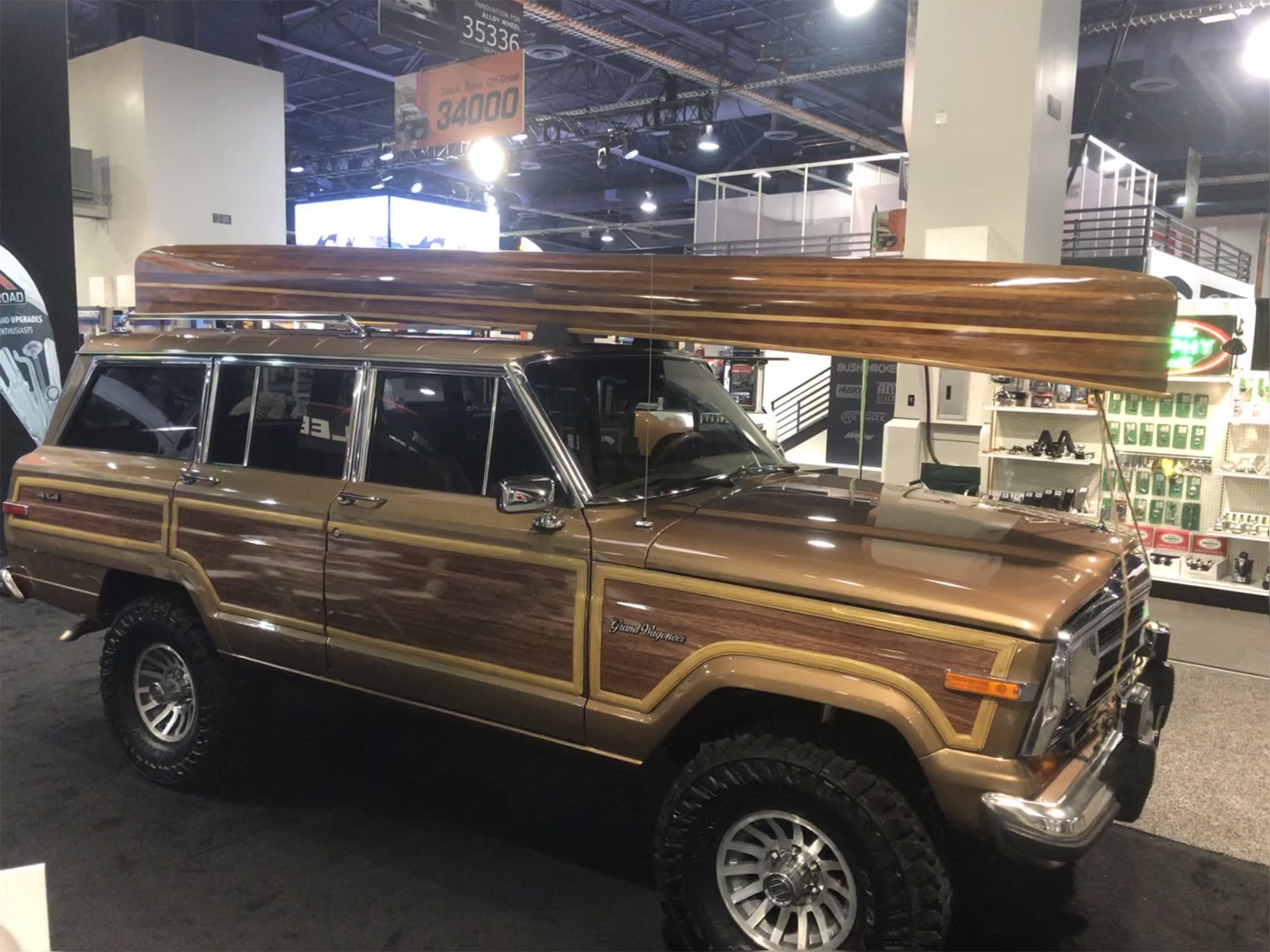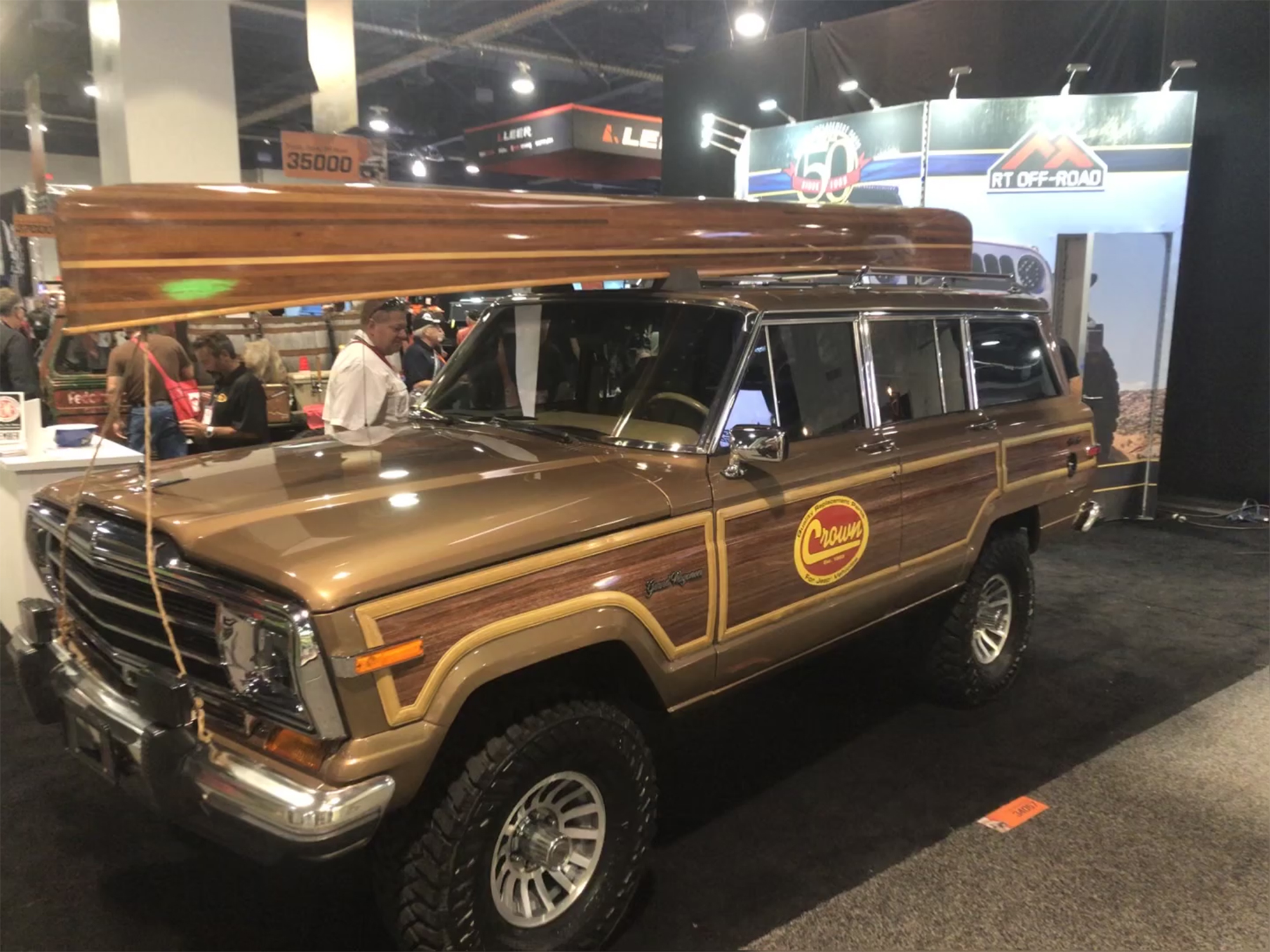 Crown Willys Truck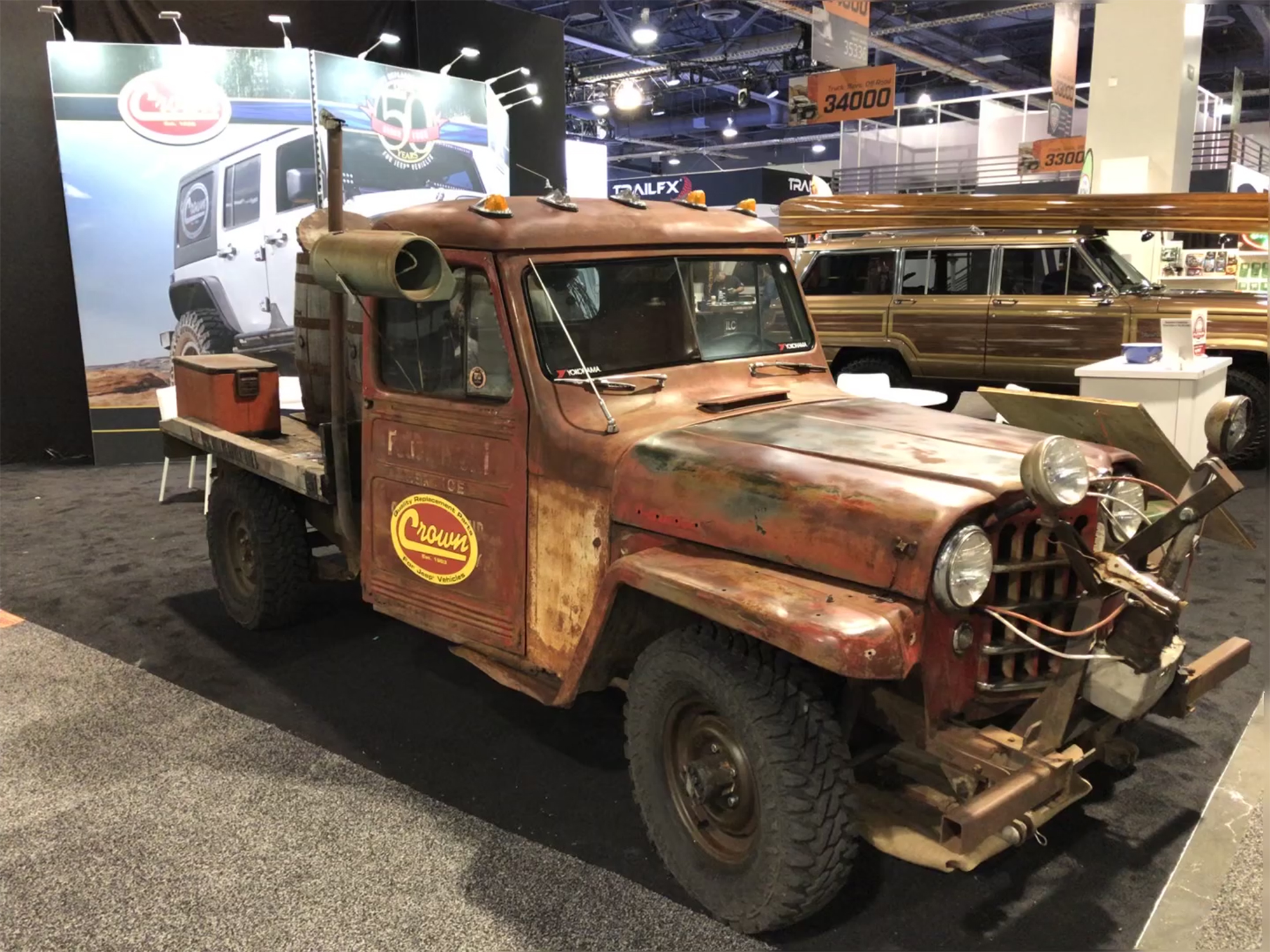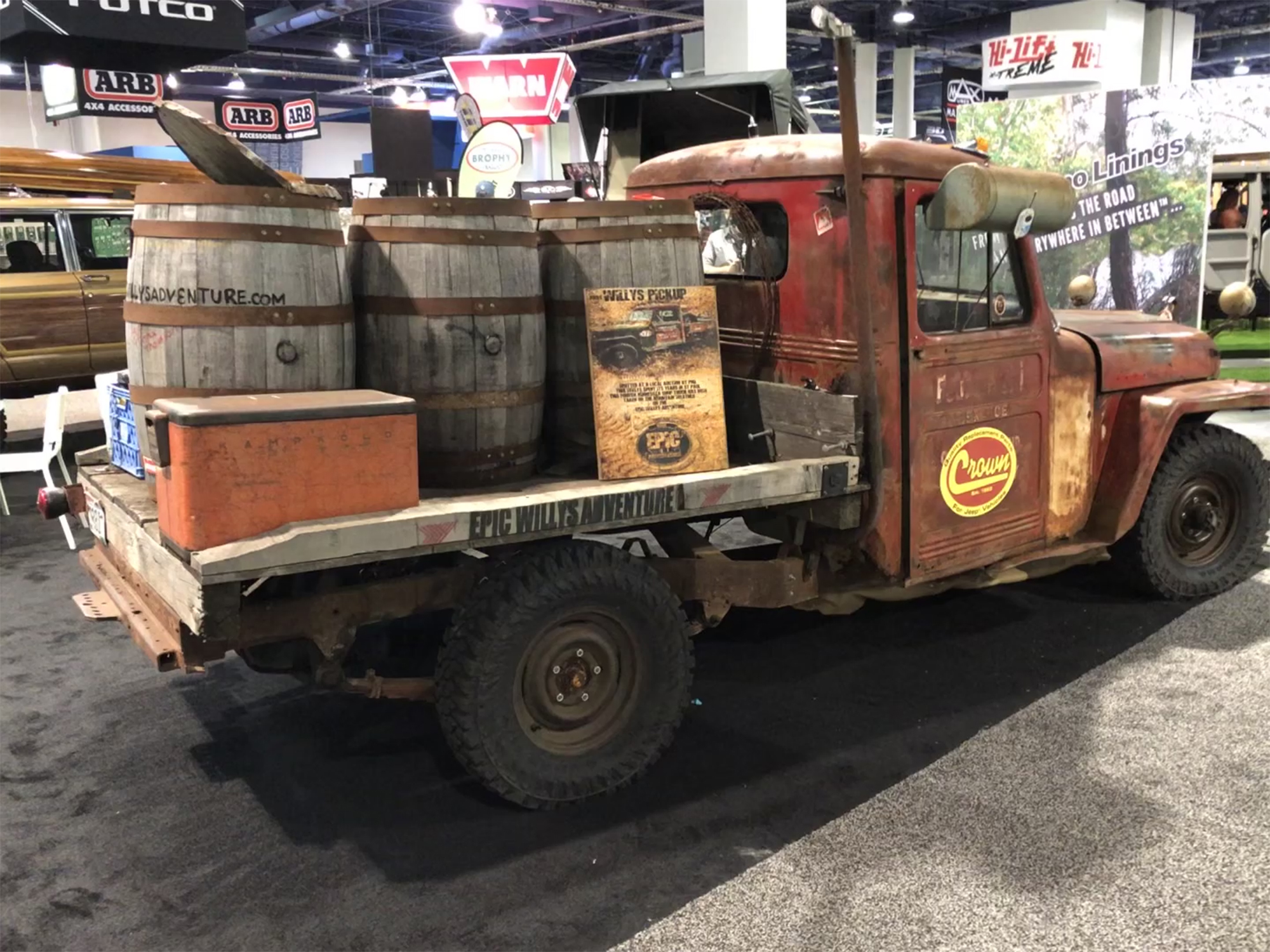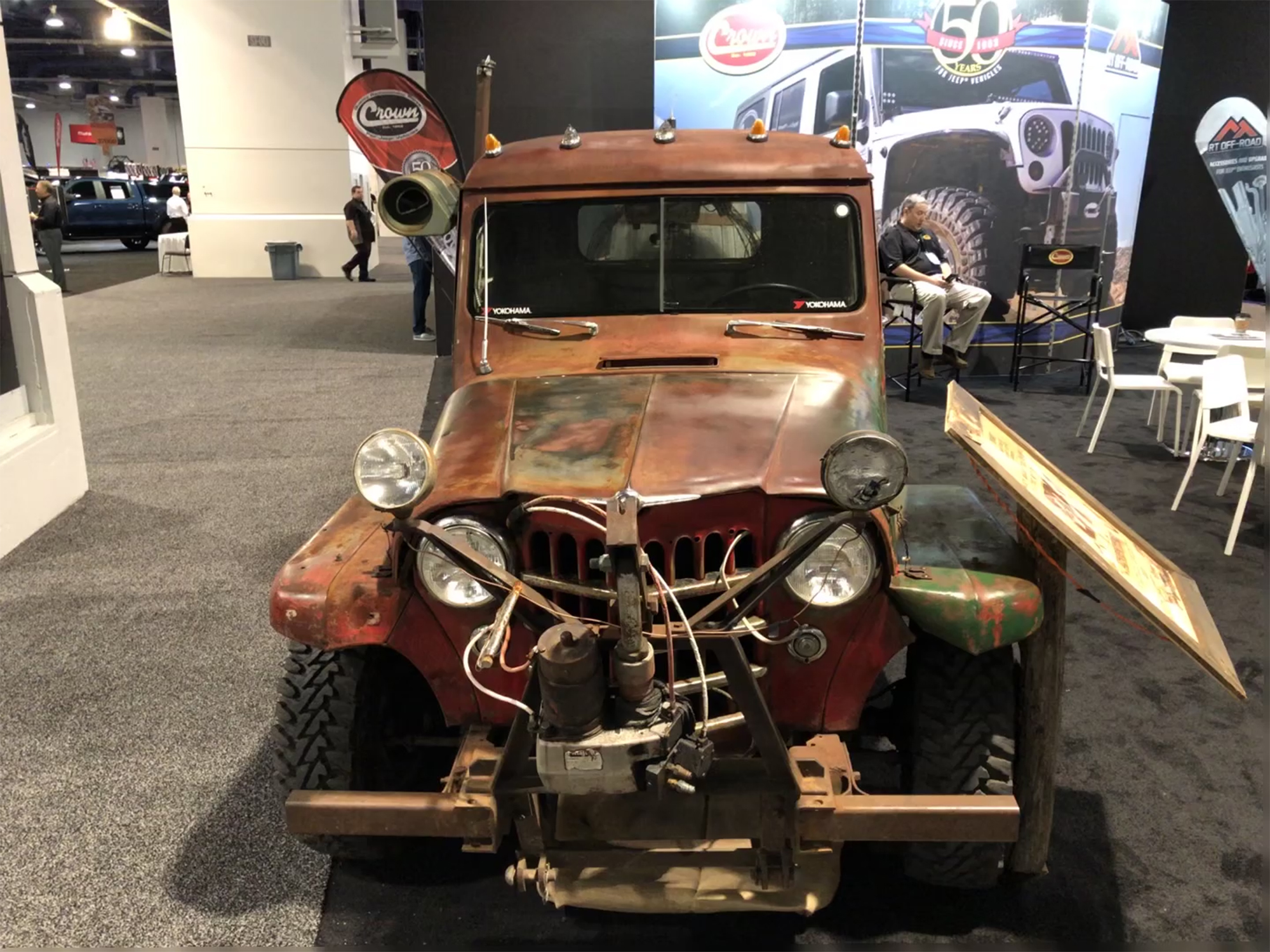 Airaid 'Rebelle Rally' JL Wrangler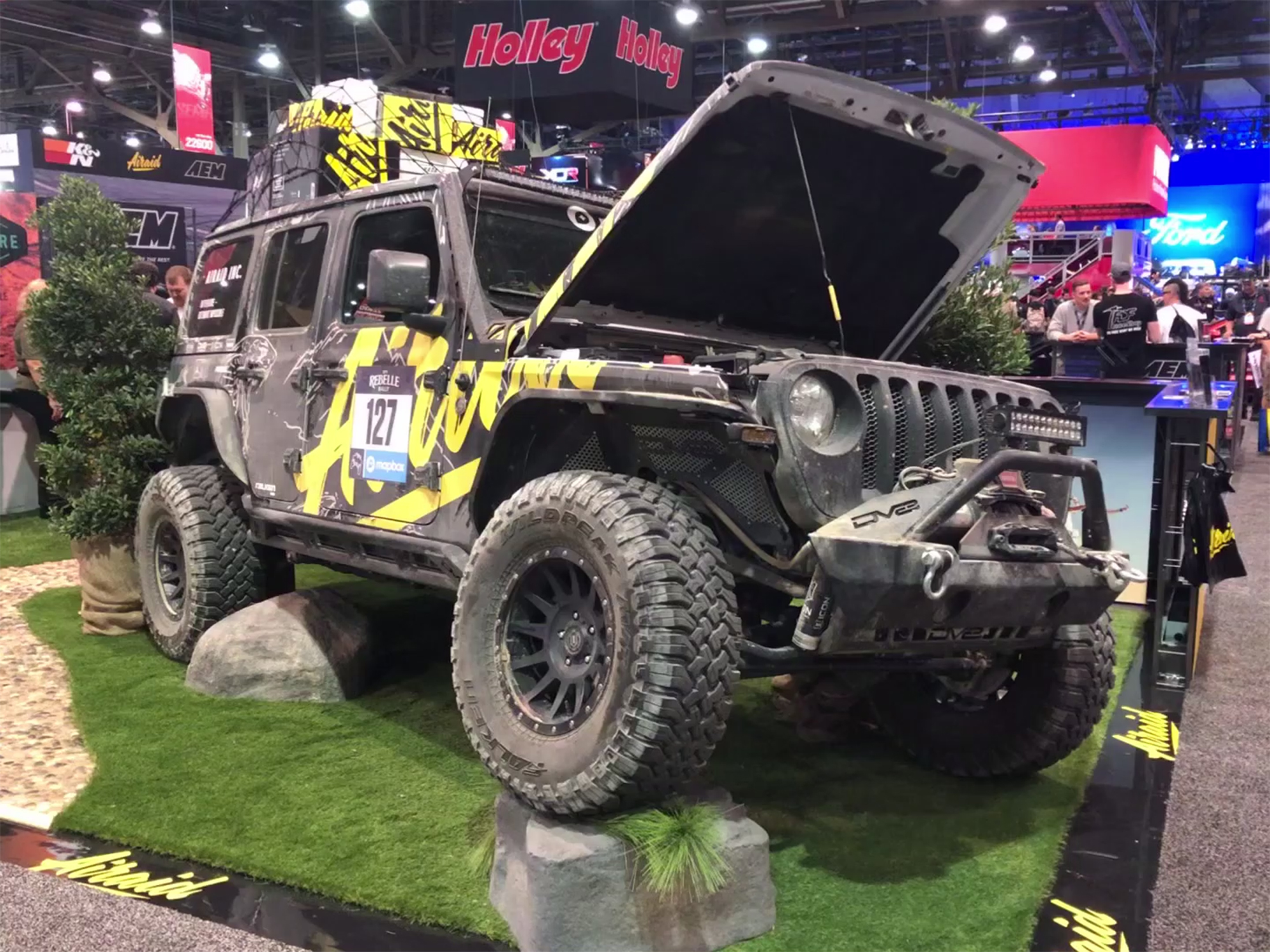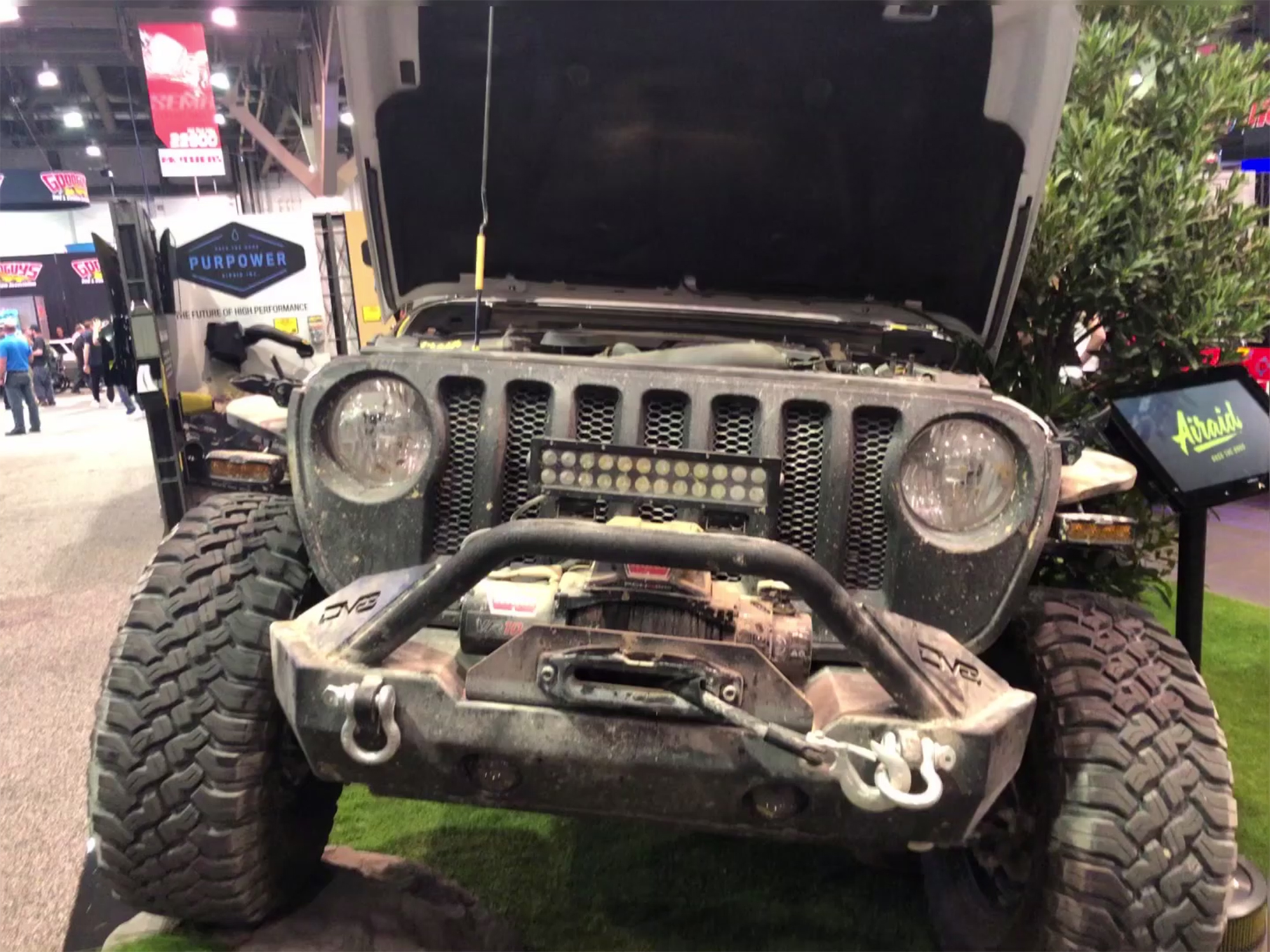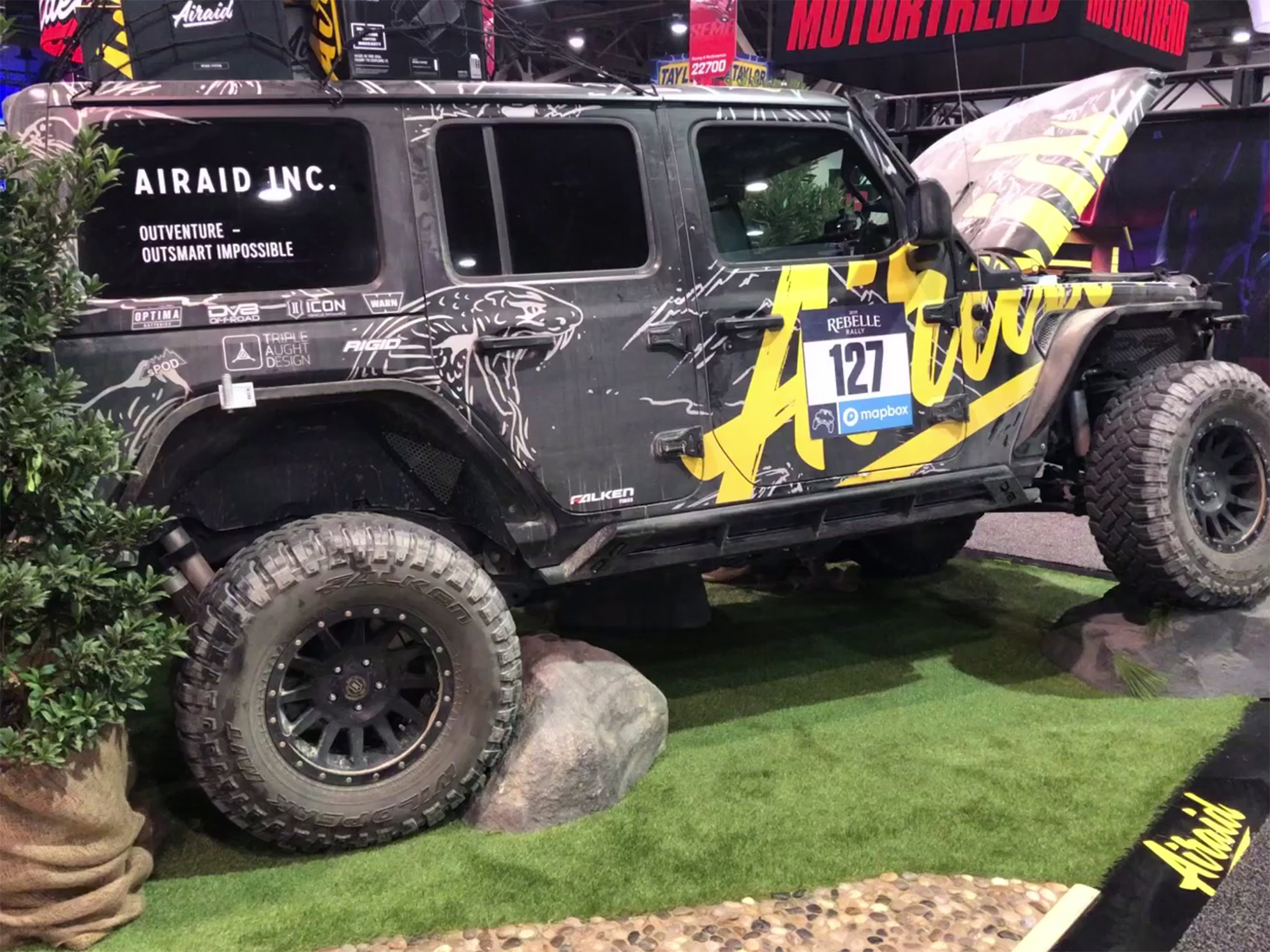 Mickey Thompson 'Anvil Adventurer'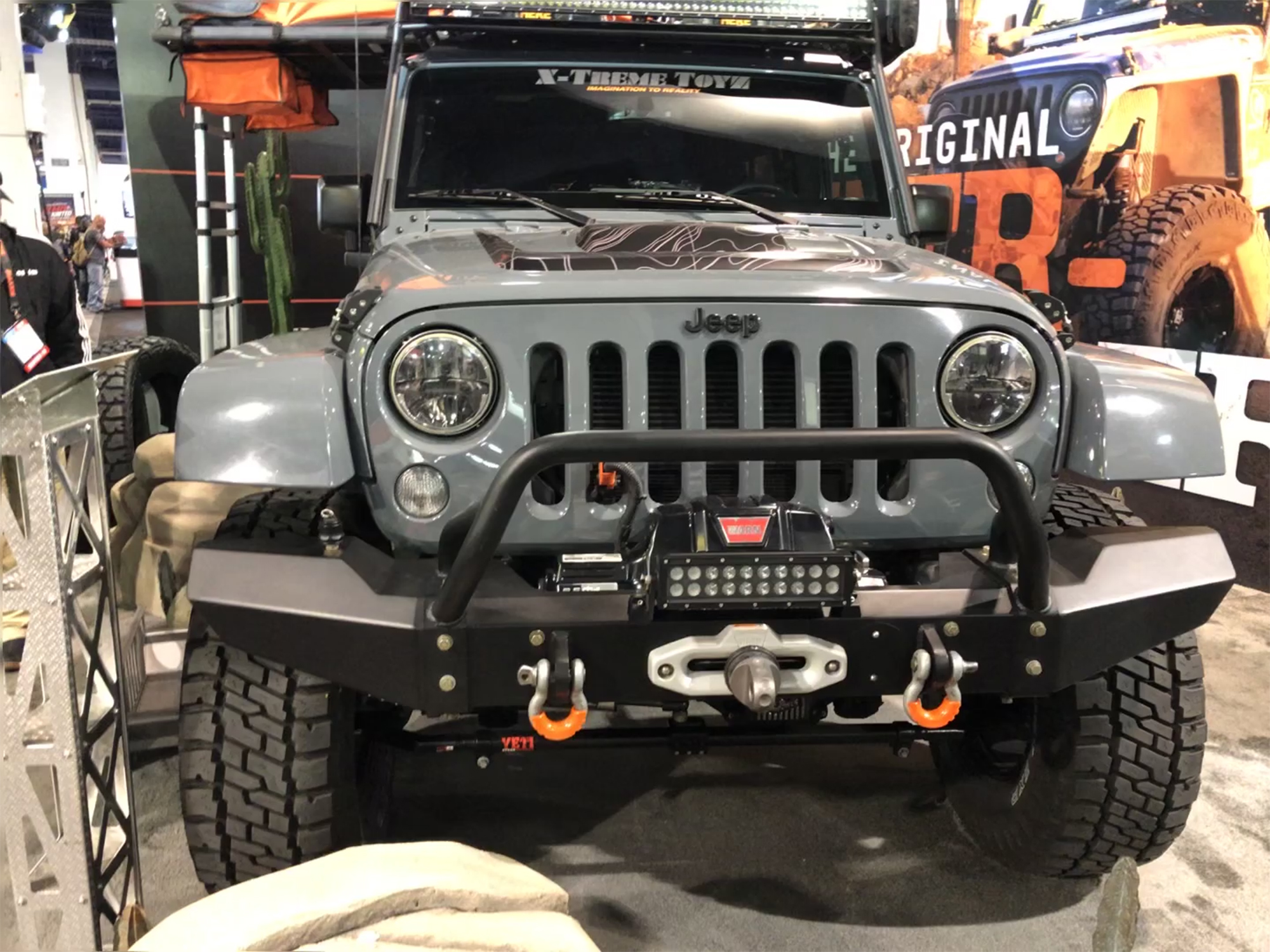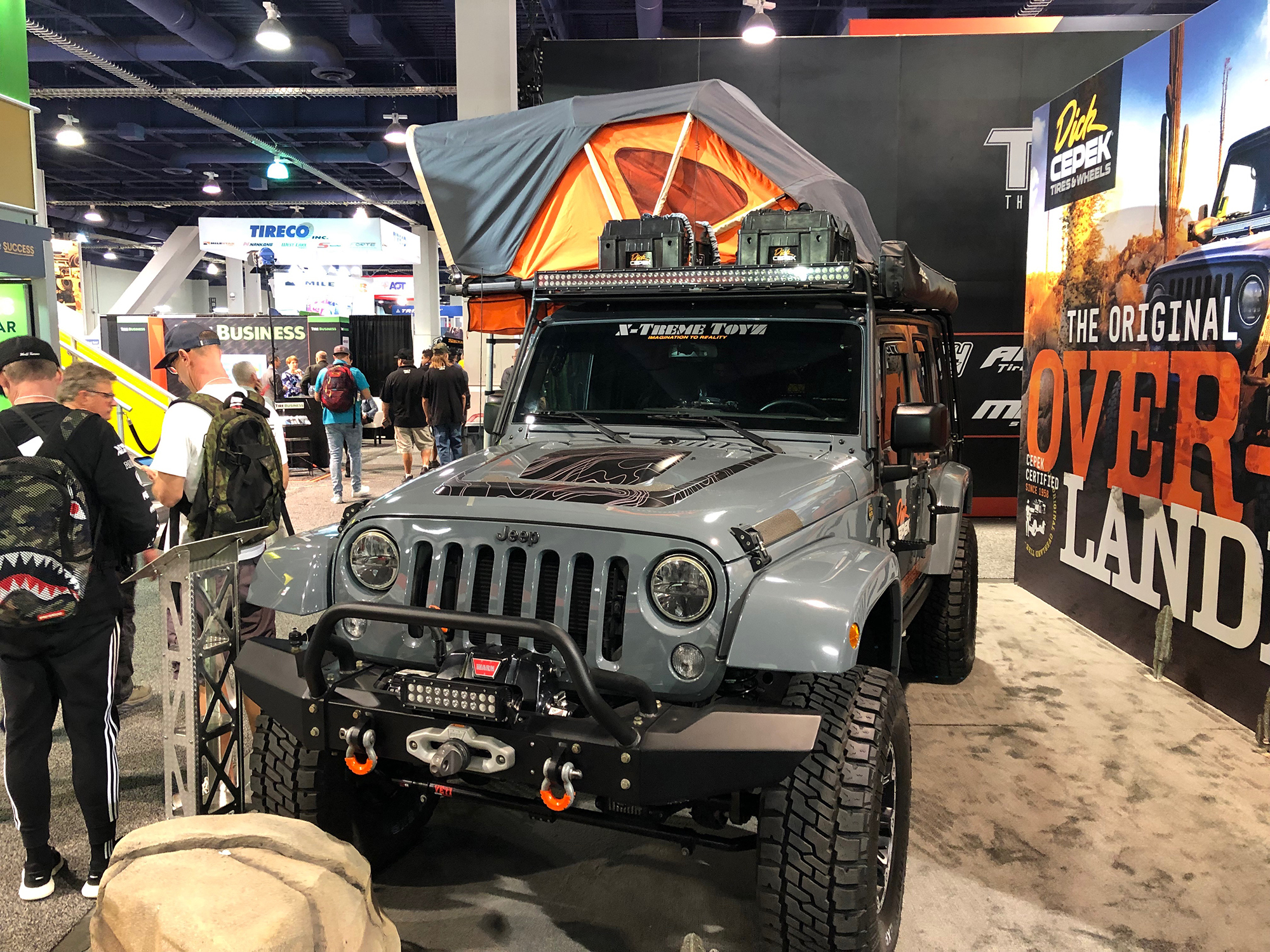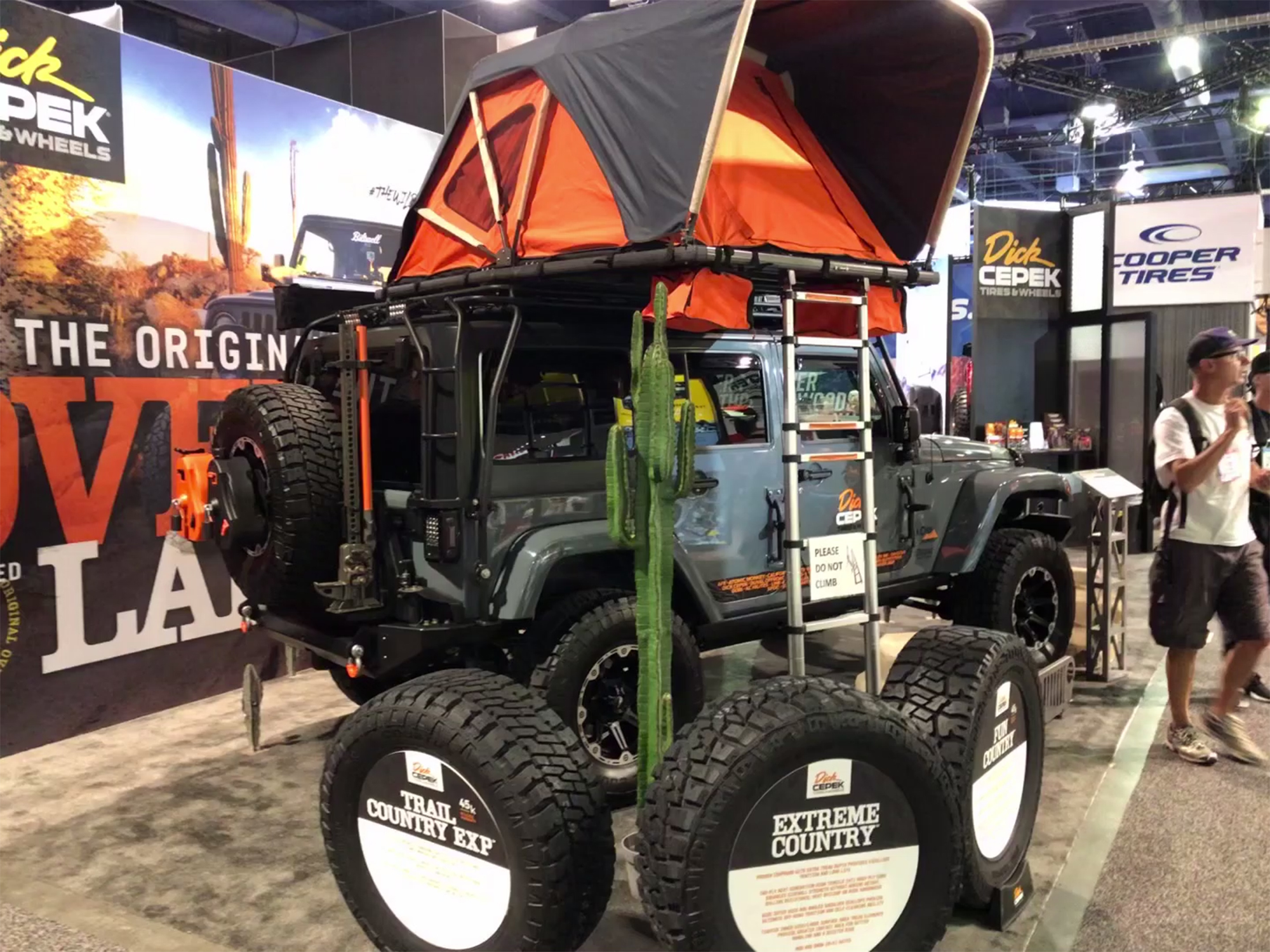 KC Wagoneer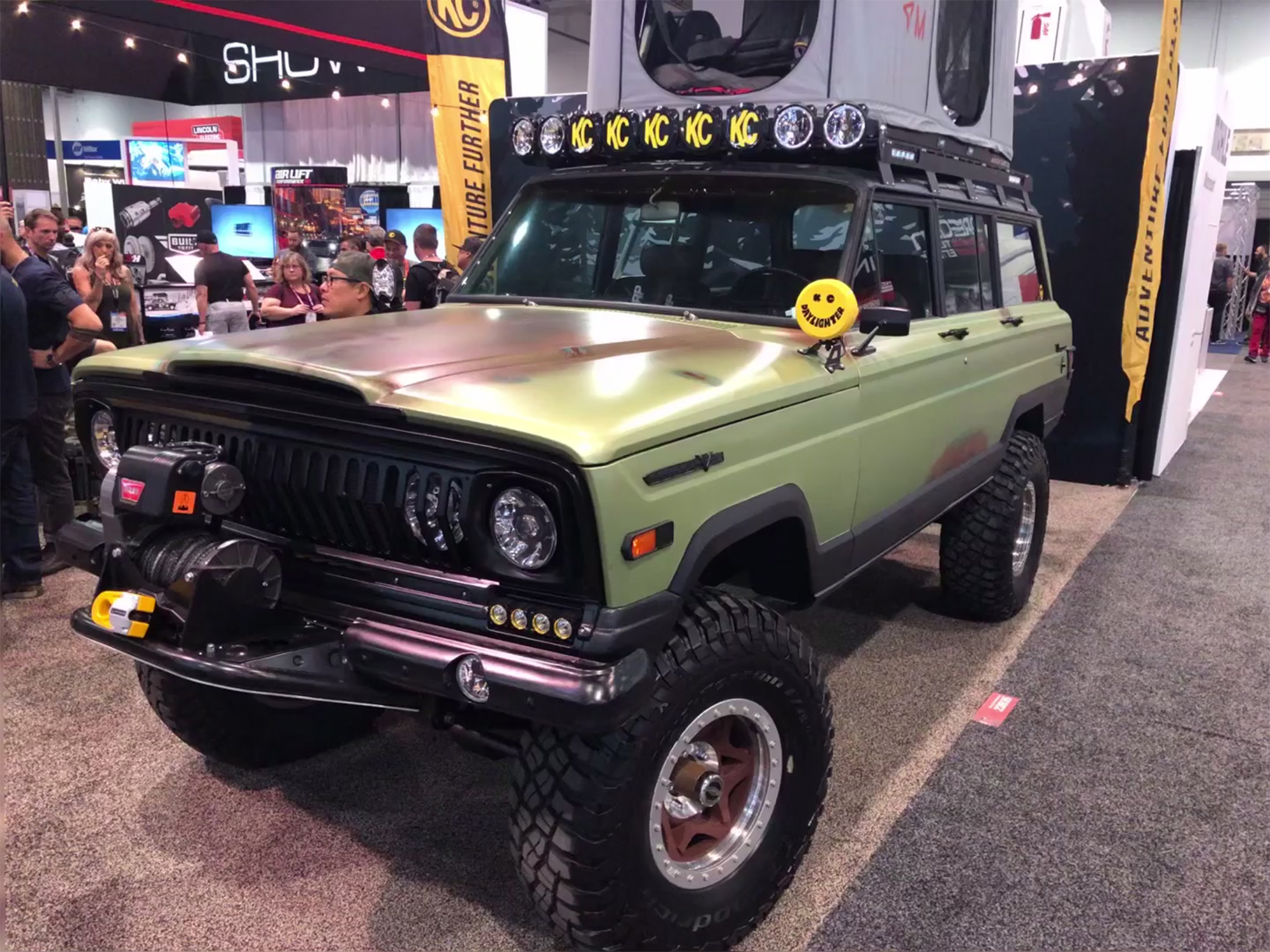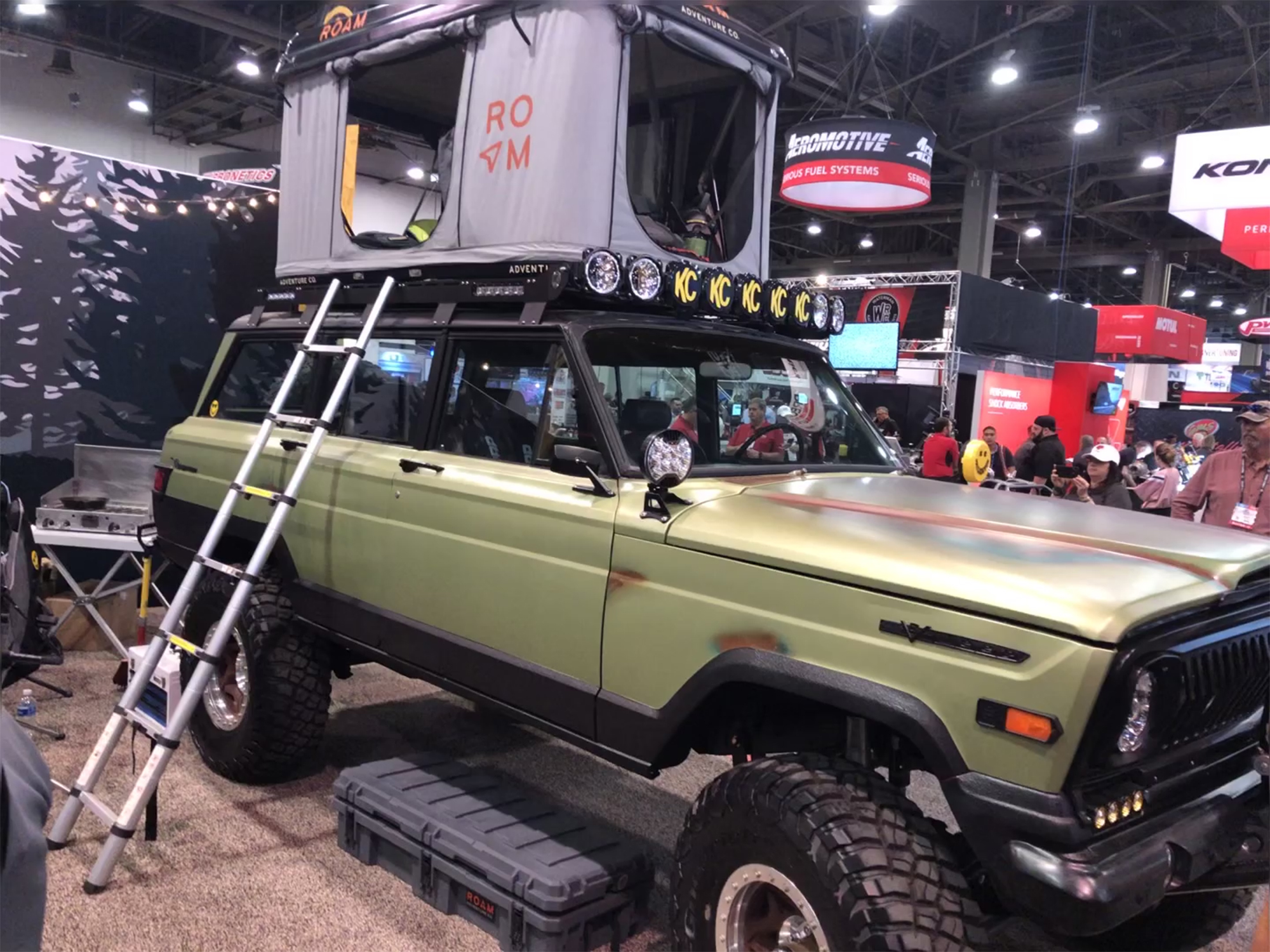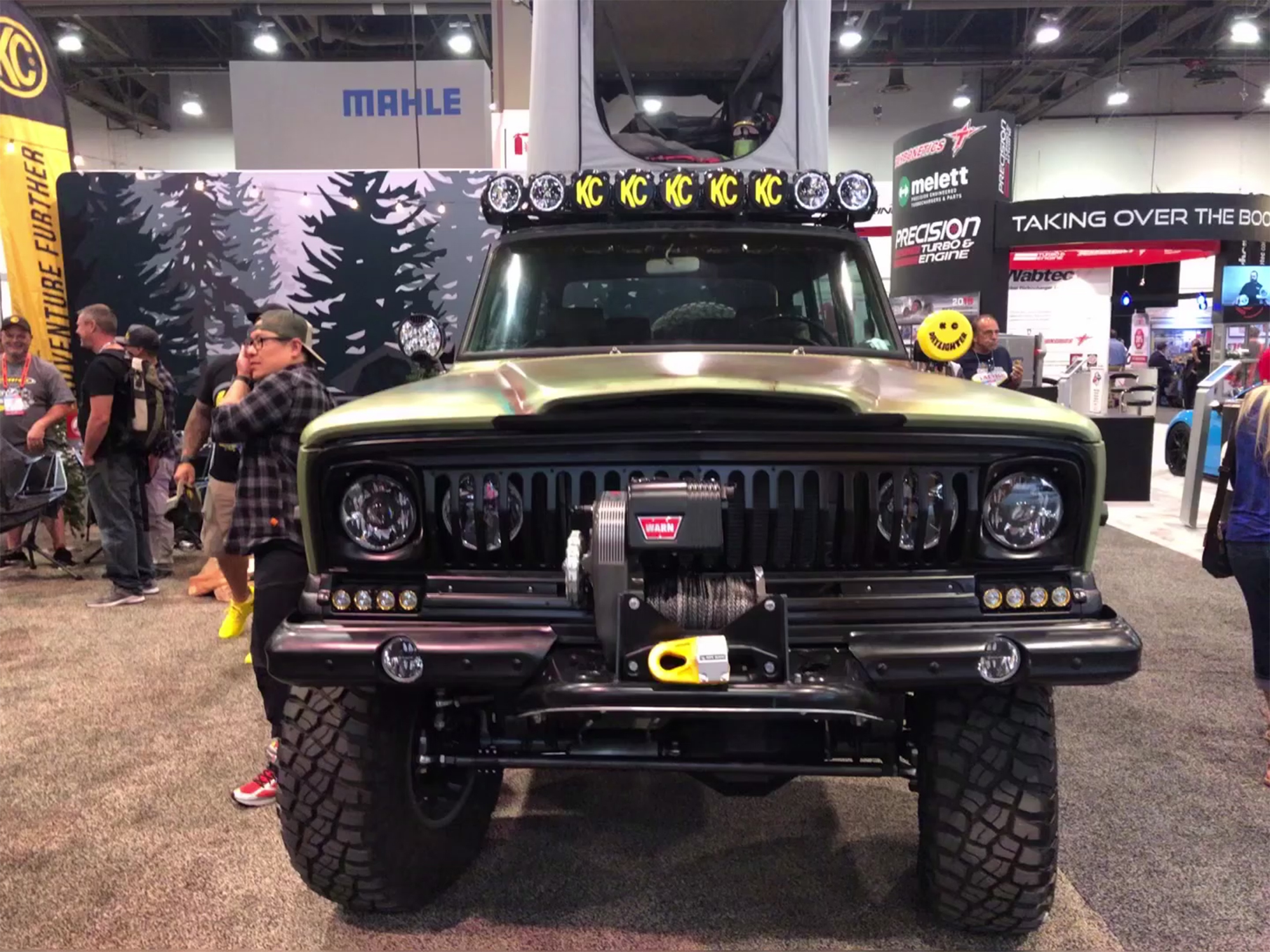 Hauk Performance Ethanol JL Wrangler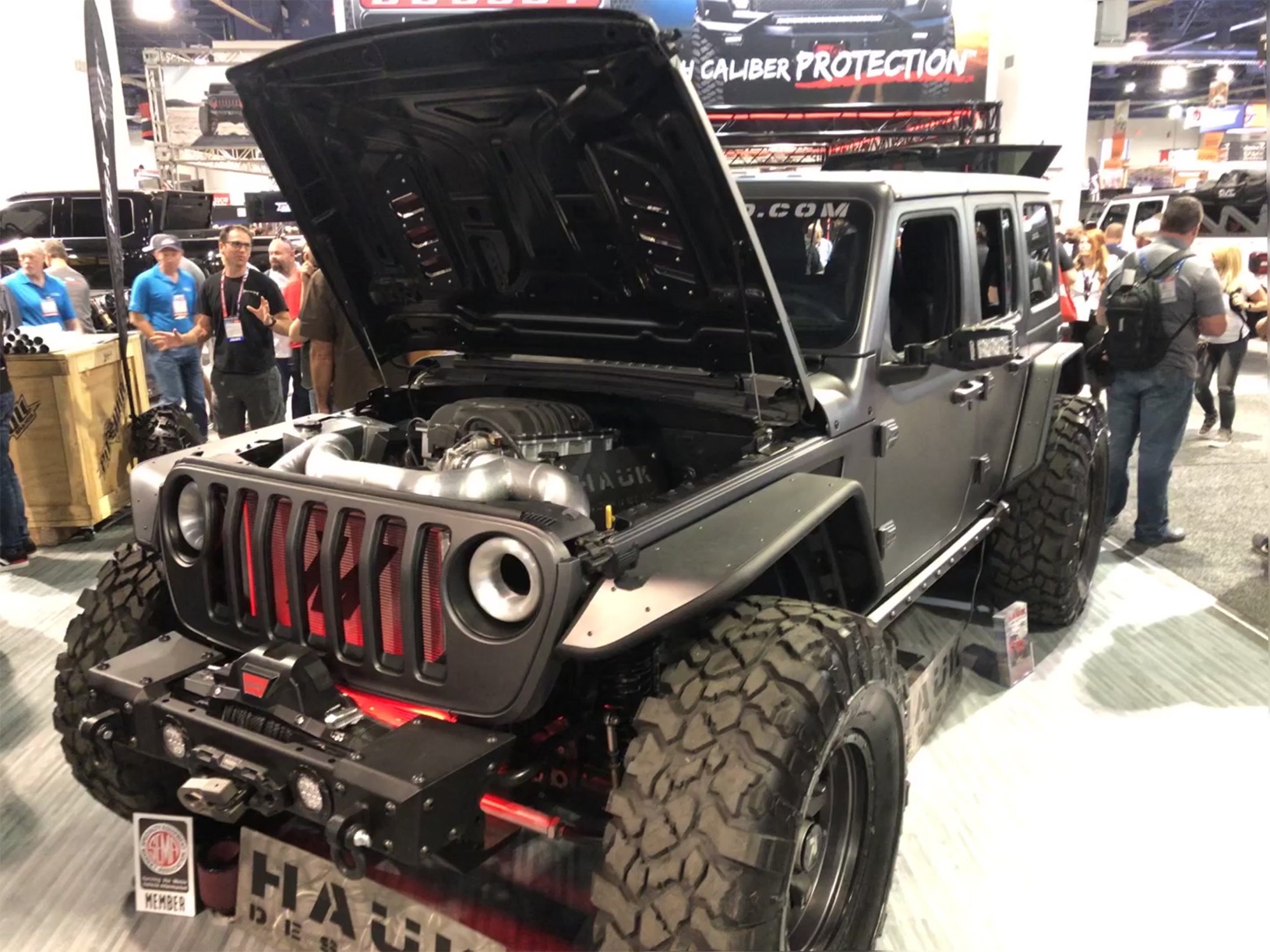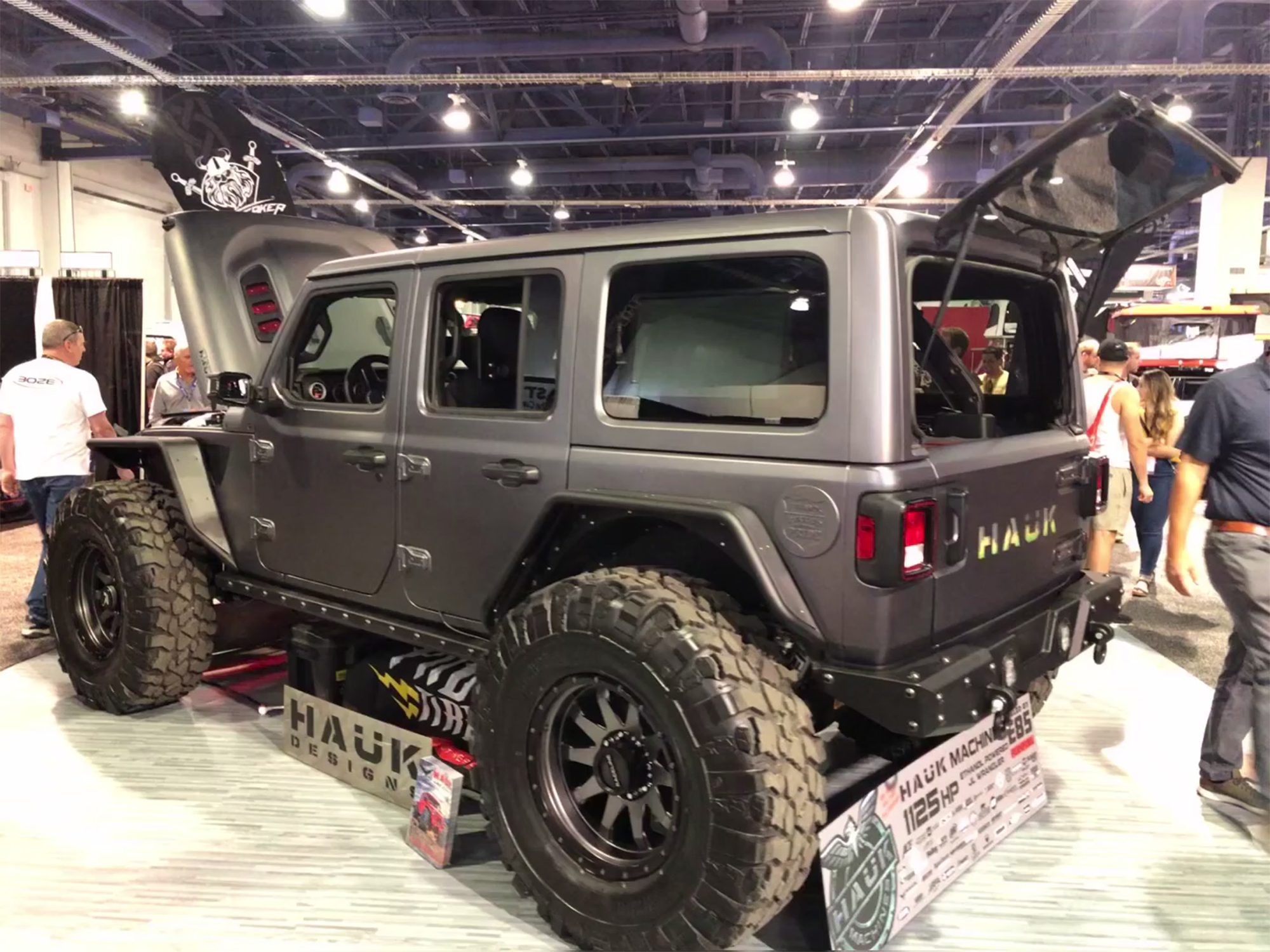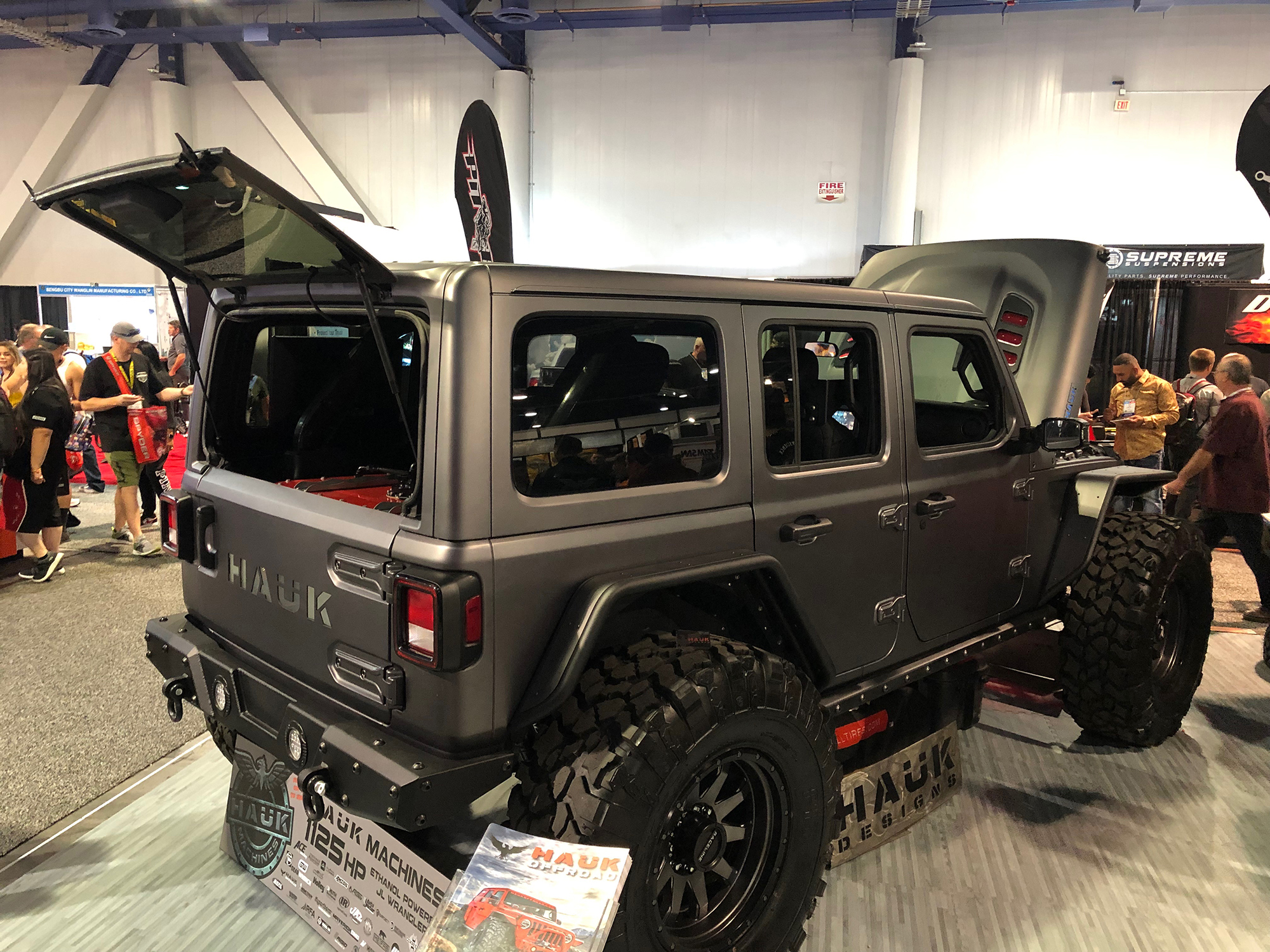 Quake 'Quaked Out' Gladiator