by Matt Konkle
Quadratec Channel Editor
Among all the fanfare the past few years as Jeep released its newest Wrangler and Gladiator editions, sits a tiny black piece right on the front edge of the vehicle's hood. Well, two of them really, one on each side of that hood which serve to latch the hood and Jeep body together.
It has always been this way with Wrangler, so it is easy to skip right over these refined hood catches and move on to something more interesting like the vehicle's front grille, raked windshield frame or refined interior.
And yet, for any JK owner who has experienced that notorious hood flutter over the years, these new catches are just one more thing showing engineers have listened to owner feedback, and made positive design changes on the new vehicle.
Actually, Jeep has addressed the JK hood flutter issue in two ways on its 2018 JL Wrangler. Besides redesigning the catches, the brand also built in small vents right behind the front fenders which help improve air flow exiting the hood area.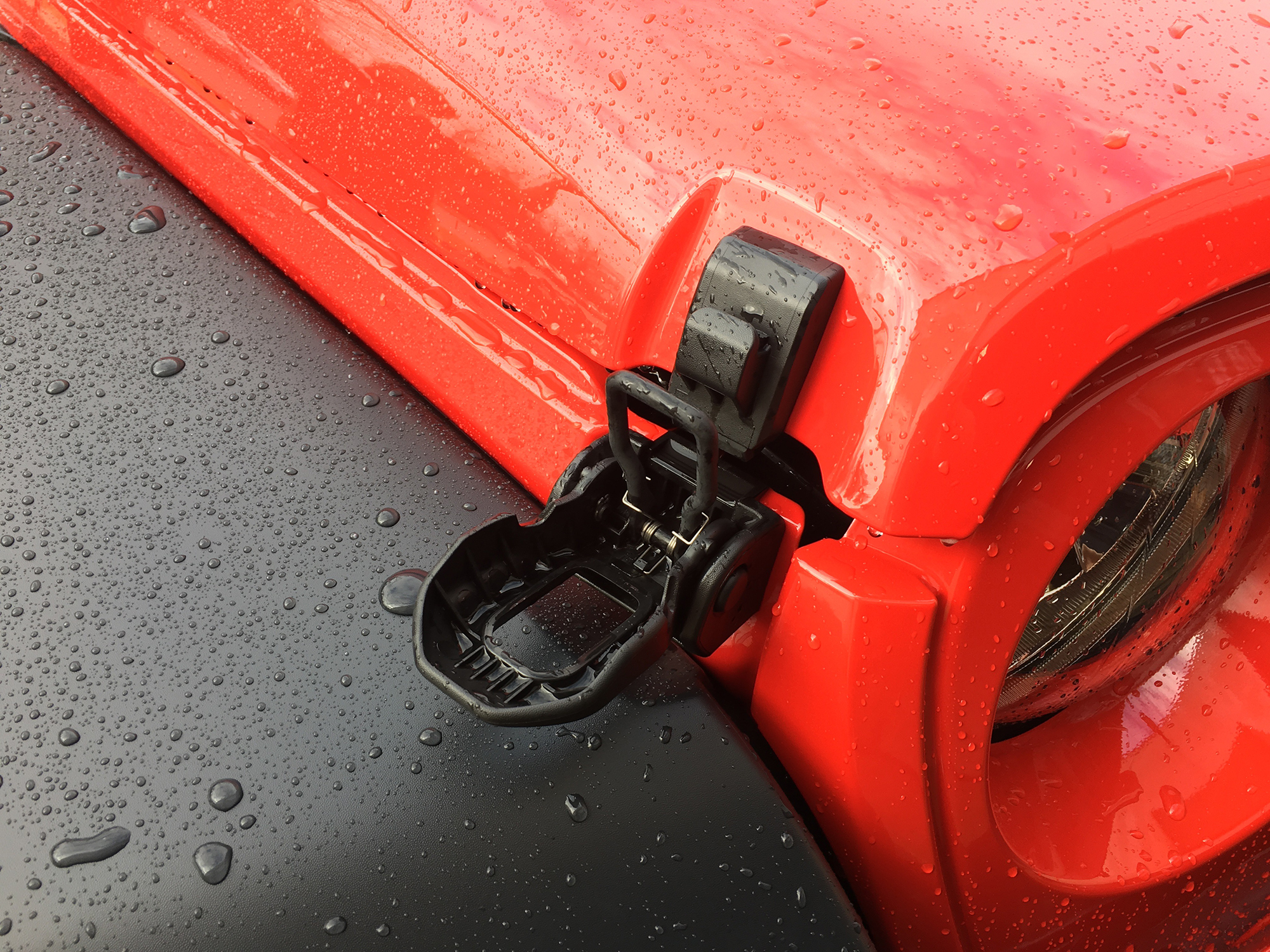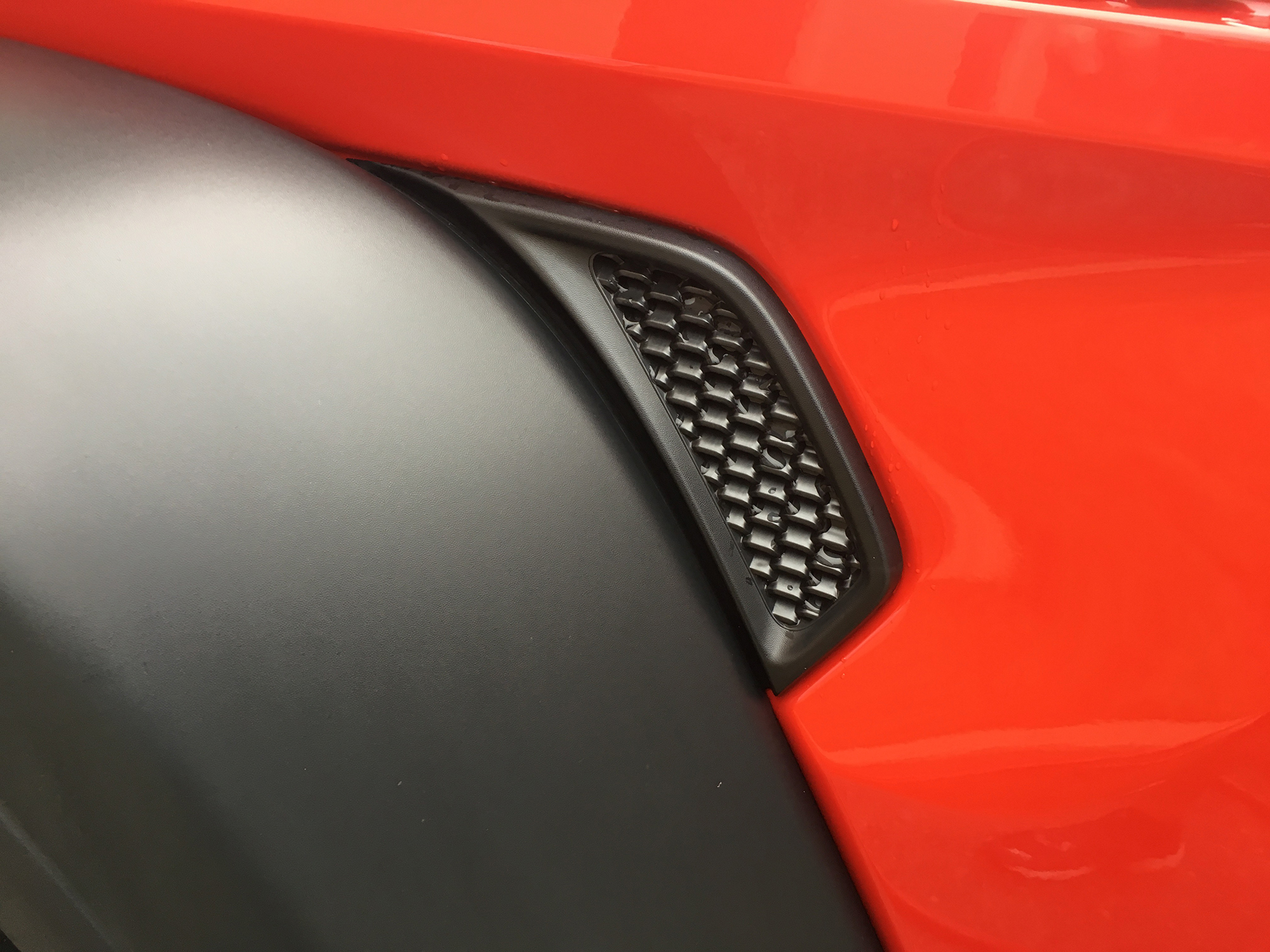 But the new catches will provide just about all heavy lifting on keeping that hood in place, and they are well equipped to do the job. Gone are those weak rubber isolators that plagued JK catches, as the new ones use a metal latch. This latch hooks into a tab on the hood and secures into place when the catch is closed.
So, what if you aren't planning on upgrading into a JL Wrangler any time soon?
Well, the aftermarket has numerous hood catch designs out there to replace the factory part and eliminate any hood flutter.
Our Grey Wolf and Snake Eyes JK builds both use Kentrol's Stainless Steel Mechanical Hood Catch Kit, but there are plenty of other solid hood catch kits available.
Drake Off-Road offers several different designs, including a strong locking version, RockKlaw catches with or without inserts, and race-inspired hold downs featuring aluminum or black anodized turnbuckles.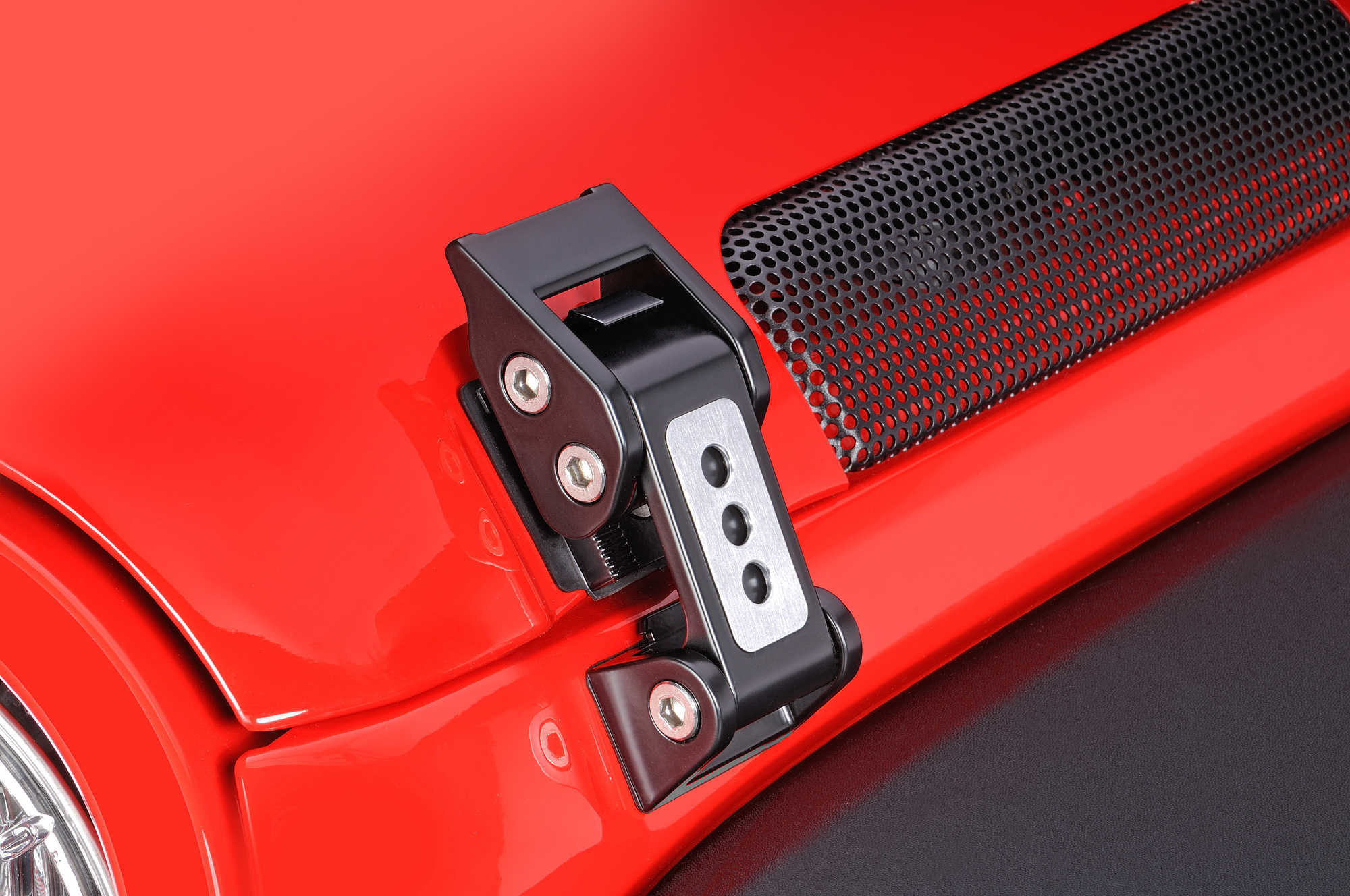 Rugged Ridge's aluminum hood catch kit or stainless steel version replaces the factory catch with a beefier product with a adjustable tension rod that guarantees a precise fit and years of enjoyment.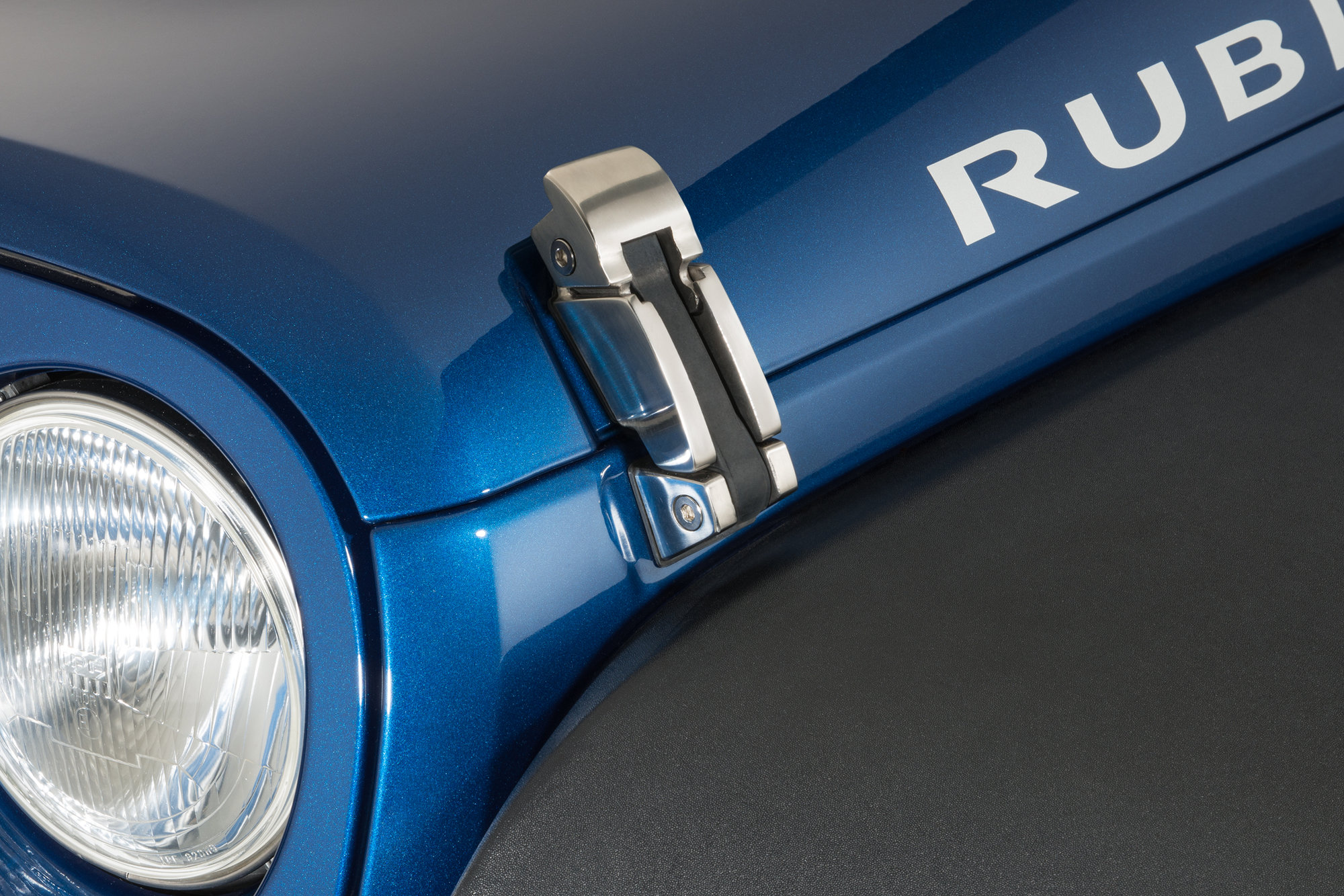 Rampage utilizes die cast e-coated 304 stainless steel with a black powder coat on their locking hood catches, which can actually operate with or without use of a lock. They also offer a stainless steel factory type replacement.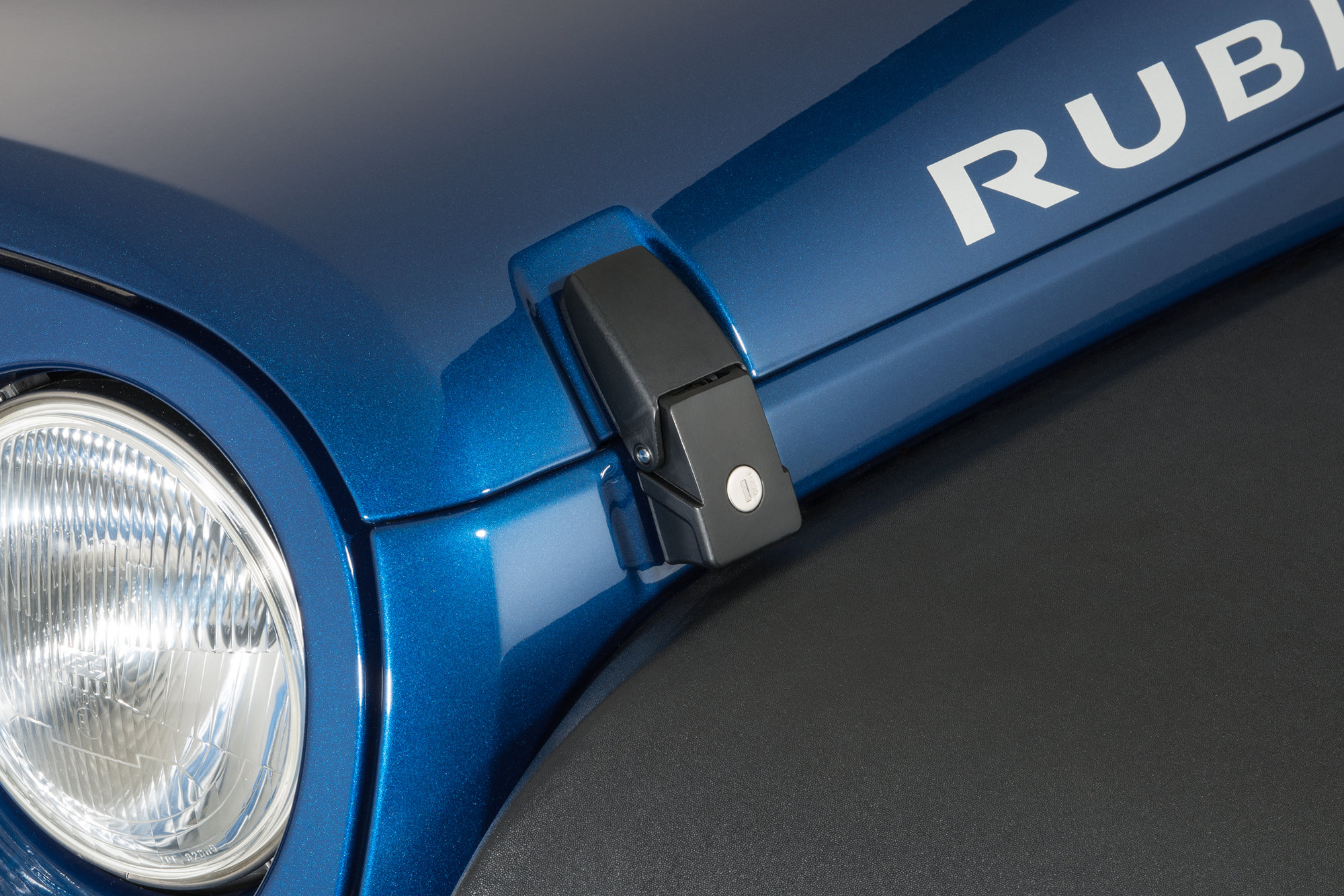 Besides their mechanical latches, Kentrol also has stainless steel hood catches that look similar to the factory design, while providing the ultimate in durability. These guys are available in polished stainless, power coated or textured black.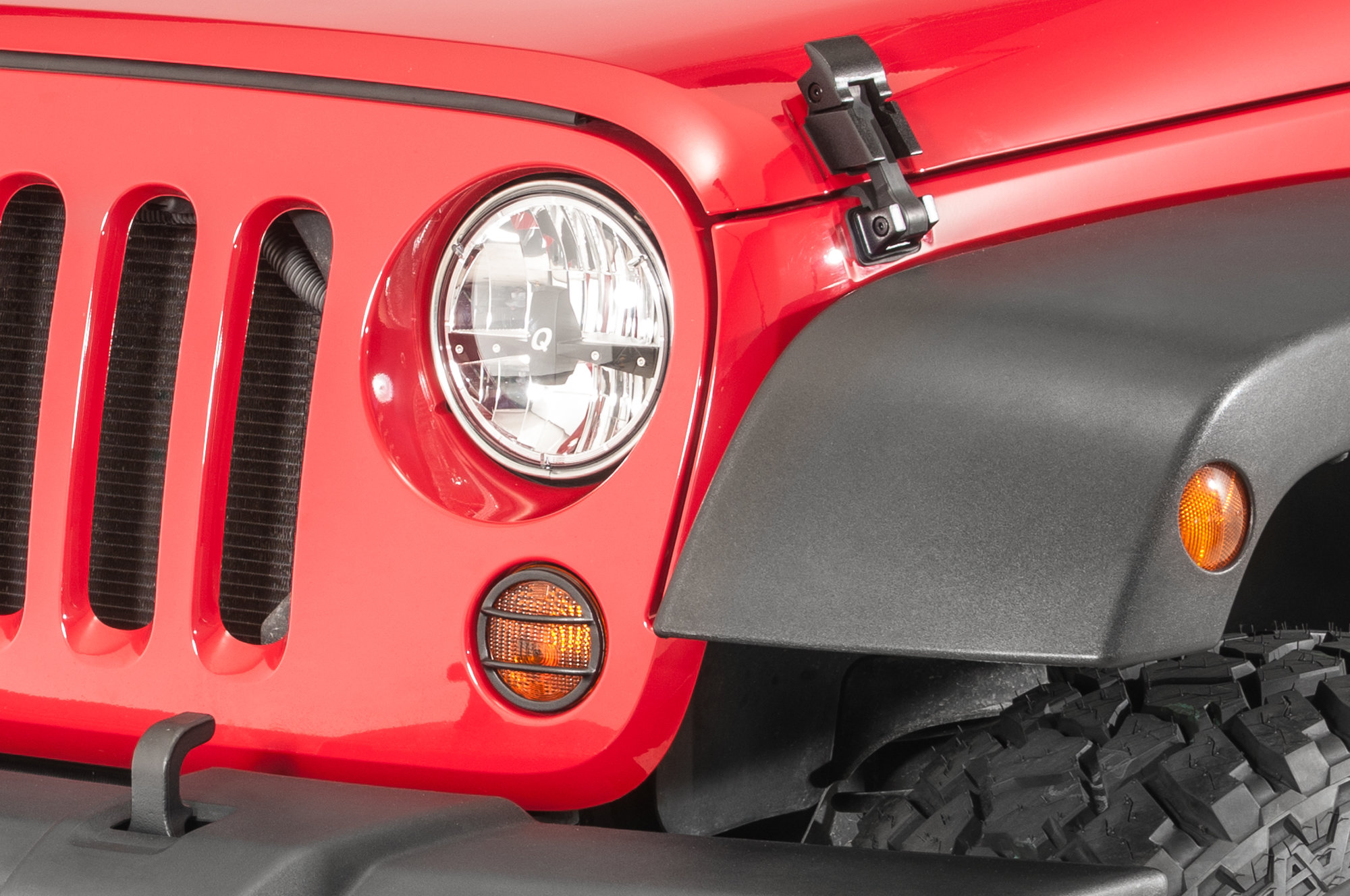 Smittybilt's version replaces JK factory catches with a high grade stainless steel or black powder coat unit that secures the hood with an all new rubber piece.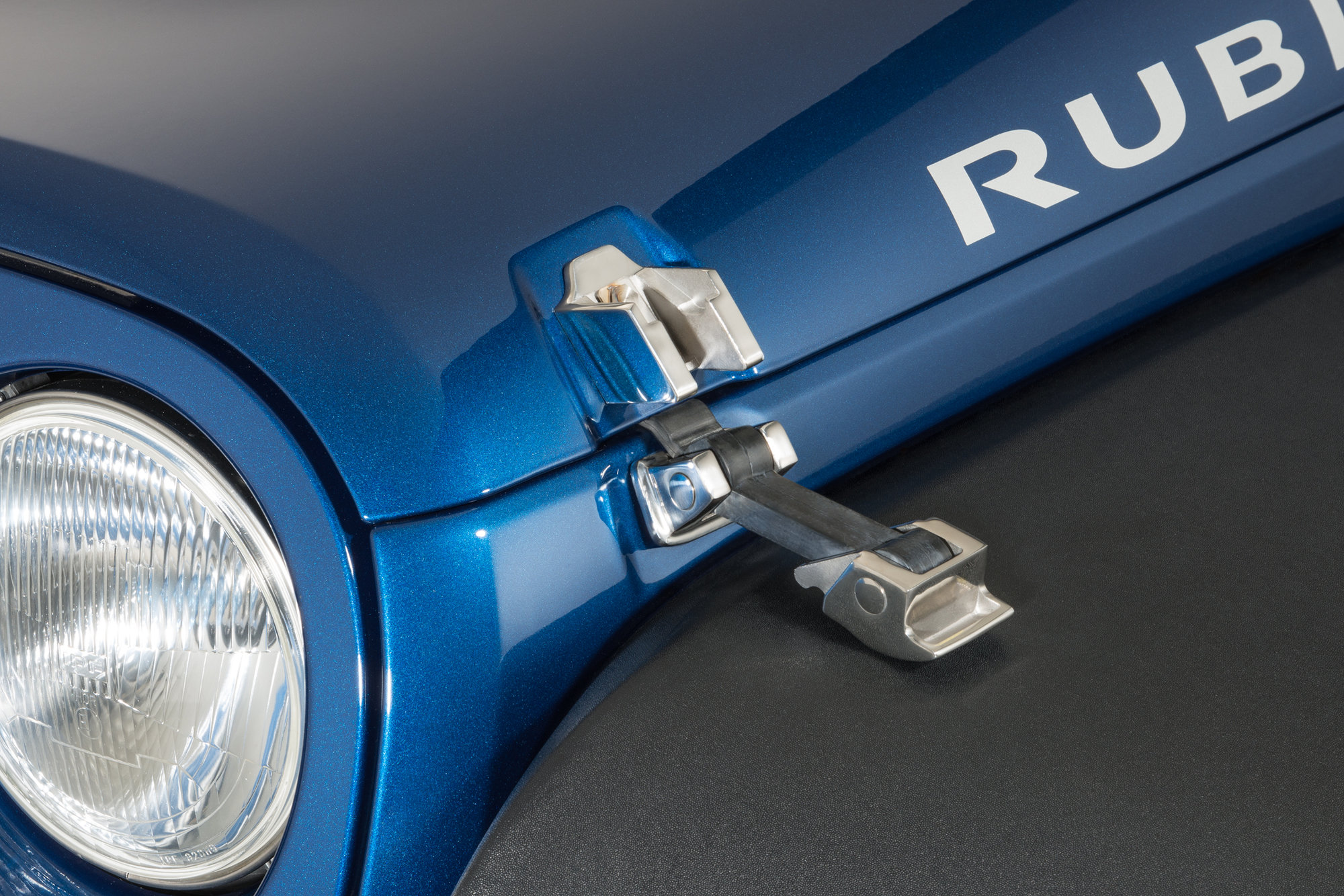 AMI's hood latches change up that factory look for a simple, clean design either in chrome, black power coat or polished finish made of solid billet aluminum. AMI also removes the factory rubber for a pull-pin which solidly secures the hood in position.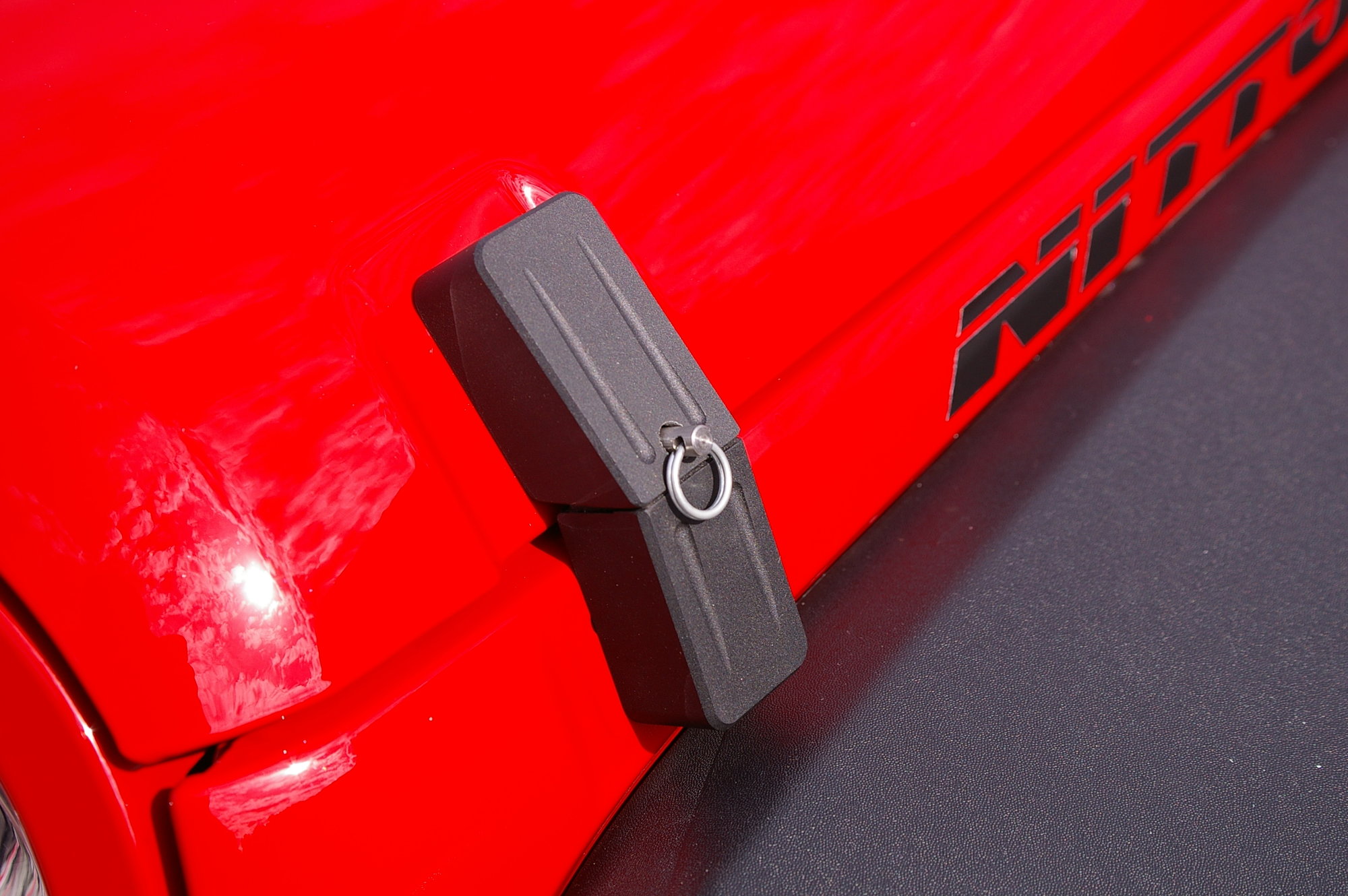 Of course, if you do like the factory style hood catches, then you can replace that worn out part with original Mopar ones, or aftermarket reproductions from Omix-ADA or Crown Automotive.
If the catches are still in good shape, but the rubber frayed or otherwise decayed, you can also opt for Daystar's Hood Wranglers. These polyurethane pieces synch up with the factory catches in place of rubber and provide a stronger resistance that securely holds that hood in place.