by Matt Konkle
Quadratec Channel Editor
When it comes to describing Jeep's 2018 sales accomplishments, you could say the whole year simply pared down to two simple words.
Broken record.
Not just because the brand found itself atop sales records month after month for parent Fiat Chrysler Automobiles during the year, but also – when that last calendar page dropped – Jeep absolutely shattered its previous overall yearly record.
And in the process, as FCA Thursday announced its year-end sales report, those seven-grille-slotted vehicles also helped push the company to its best retail sales volume in 17 years as well as a nine percent increase over 2017. FCA closed out 2018 with a December month-over-month increase of 14 percent.
Jeep ended the year nearly hitting the one million sold mark; finishing with 973,227 vehicles moved which was a 17 percent increase over 2017 and an all-time brand record. The previous record was 926,376 set in 2016.
"This year's performance underscores the efforts we undertook to realign our production to give U.S. consumers more Jeep vehicles and Ram pickup trucks," said FCA's Head of U.S. Sales Reid Bigland in a statement. "We see sales remaining solid in 2019 and we look forward to expanding our vehicle portfolio with the addition of the much anticipated Jeep Gladiator."
Jeep Wrangler sales, a mix of previous edition 'JK' vehicles and new generation 'JL' models, finished the year with 240,032 units sold which eclipsed the previous record of 202,266 set in 2015. Wrangler also ended this past year as the top-selling vehicle throughout the Jeep brand, and second overall in the entire FCA vehicle lineup.
Joining Wrangler atop the Jeep sales list were Cherokee and Compass—also two vehicles that enjoyed a refresh in 2018. Cherokee jumped 41 percent year-over-year to finish just behind Wrangler at 239,437 units moved, while Compass spiked 106 percent to 171,167 sold.
Ram pickups continued to dominate the FCA sales landscape, and ended 2018 with 536,980 trucks sold (up seven percent) and even outpaced the popular Chevy Silverado for the year's final three months. Ram capped 2018 by jumping 34 percent in December.
The results underscore just how important former CEO Sergio Marchionne's decision was to move the company away from automobile production back in 2016 to focus on primarily truck and SUV. That's because FCA's results stand in sharp contrast to both Ford and GMC, which reported Thursday their total vehicle sales fell 3.5 percent and 1.6 percent respectively in 2018. Unfortunately, Marchionne wasn't able to see the overall results of that decision after passing away earlier this year following complications from shoulder surgery.
The 2018 sales news wasn't all good though for FCA as both Grand Cherokee and Renegade slipped in overall volume, with Grand Cherokee falling seven percent and Renegade six percent. Some of that could be attributed to those redesigned Cherokee and Compass models cannibalizing Grand Cherokee sales, but the Grand Cherokee is among FCA's top profit vehicles so finding a way to right that ship will certainly be on FCA's 2019 'to do' list.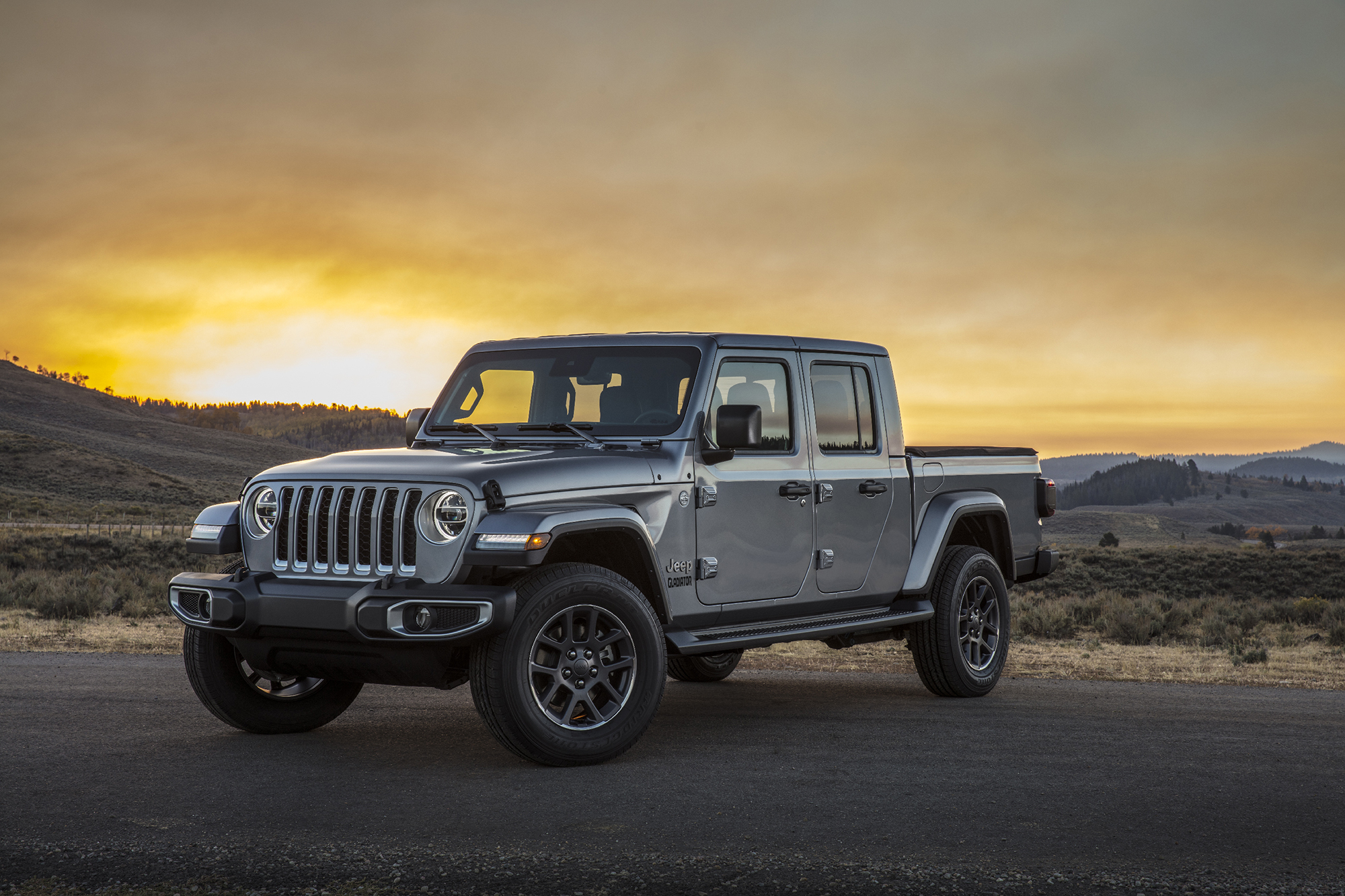 Also important, the looming launch of Jeep's first truck vehicle since 1992—the Gladiator. And if it performs anything like the JL Wrangler did in 2018, FCA should be just fine in the sales department at the end of this year as well.