by Matt Konkle
Quadratec Channel Editor
Jeff Lehnert moved easily and comfortably through the Greene Turtle's crowded parking lot on a recent Saturday morning. There was a smile here, a handshake there. A few stories. Some laughs.
All around the area there were numerous Jeep vehicles; mostly Wranglers of varying shapes and sizes, but also some Grand Cherokees and Cherokees mixed in too. A lone Comanche even sat quietly in one spot and provided something of a different look compared to the rest, especially to the popular factory fresh 2018 JL Wrangler a nearby dealership brought over for the morning.
Lehnert, along with the crowd, flowed around all of the vehicles, pointing, giving out advice, commenting and offering encouragement.
For this was a Jeep Club gathering, the Delaware chapter of Infidel Jeepers, and Lehnert the group's President.
This particular meet and greet event attracted enthusiasts from all around the mid-Atlantic region and they assembled near Newark, Delaware, had some lunch, bought rolls and rolls of 50/50 tickets, and caught up with one another – all while making future plans for when the weather turned a bit warmer.
Doing the kind of things that, if you don't already know, many Jeep clubs do all over the country. And like all those clubs, Delaware's meet and greet was so much more than just a get together.
When Lehnert stepped up in front of the group later that morning with a microphone in hand, everyone quieted and pressed forward just a bit.
"I'd like to personally thank everyone for coming out this morning to our first meet and greet of the year," Lehnert said. "This is the biggest turnout we've ever had and I think it's going to make for a great year."
Of course, he said a few other things too about upcoming events and cracked some jokes, but the collective audience really wanted to see just how much they were able to raise during that 50/50 collection - as the proceeds would go towards helping a family whose child has a terminal illness.
Lehnert did not disappoint them by waiting long. He announced with pride that the Delaware Infidel group bought nearly $1,500 worth of tickets, with the funds split between a lucky winner and the family.
A ticket emerged and a name read.
Jeremiah Miller.
Some in the crowd cheered and shouted congratulations. But Miller raised his winning ticket high and promptly said he didn't want a dime of his share. That the family gets it all.
A larger cheer this time.
And that, in a small sense, is what a Jeep club is all about. Not just a bunch of like-minded people who meet up here and there to stare at their vehicles, or those who gather and head off pavement from time to time.
But groups who actually do great things. Organizations, and people, that make a difference all while having fun and enjoying the heck out of the vehicles they love.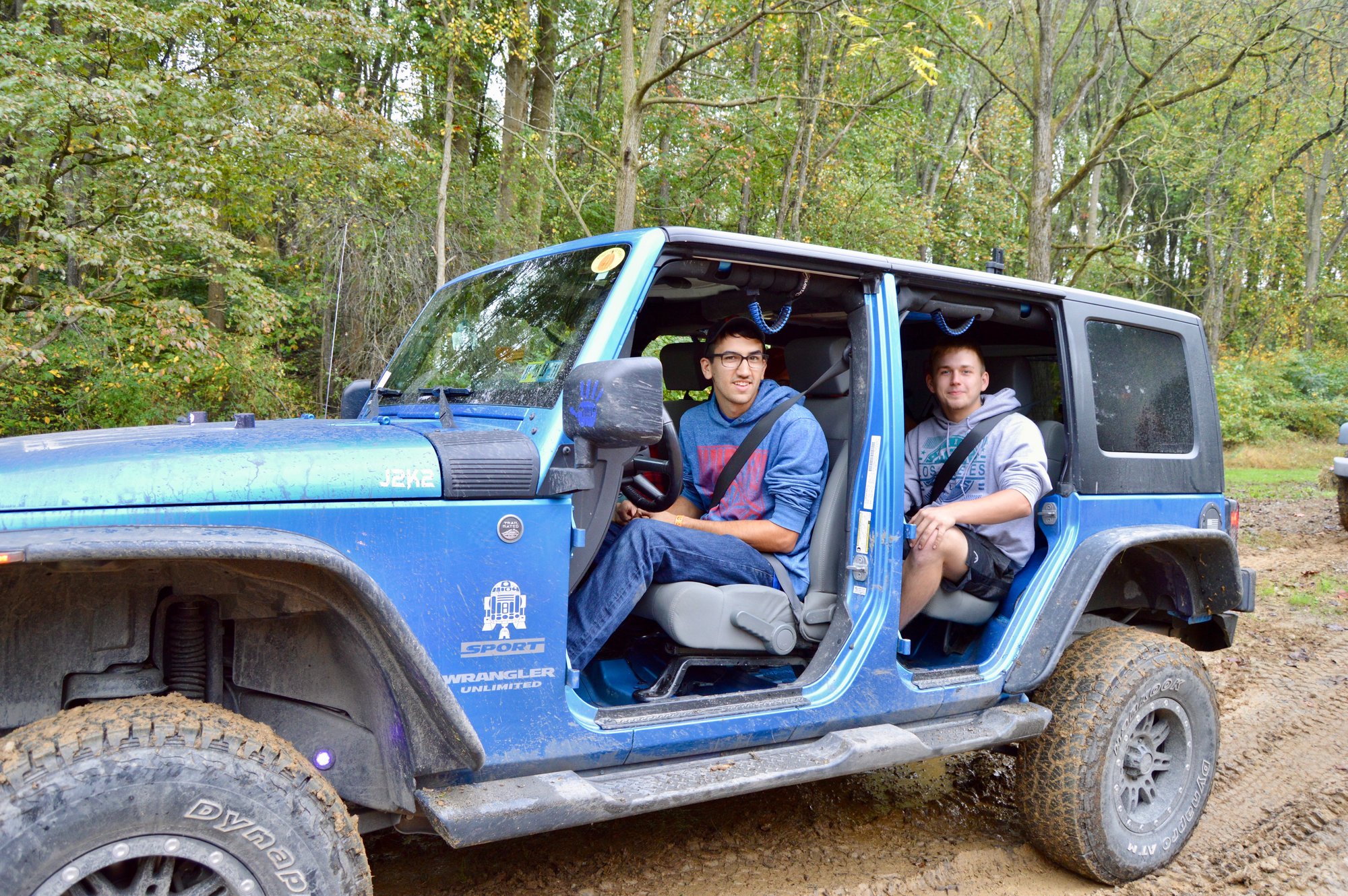 To the Delaware Infidel Group, it was helping a family that Saturday morning. For other groups around the country it may be something like a trail restoration weekend, or neighborhood trash cleanup sessions. Some dedicate time to assist the less fortunate; hold fundraisers for homeless shelters or childrens' park equipment. Even others organize emergency runs during inclement weather to make sure essential hospital or first responder personnel get where they are needed.
This list goes on and on.
And the best part if you are a new Jeep owner, or one simply looking to get involved, is that it's not hard to find an area group you can join. From the bottom tip of San Diego, California, all the way up to the northern edge of Maine, and everywhere in between, you can find them.
"When someone buys their first Jeep, I don't think they have any idea that they are not just buying a vehicle, but buying into a lifestyle," Lehnert said. "They may just think it's cool and fun to drive but there is a whole family that you kind of become a part of. So when it comes to joining a club, it's important to know that Jeep clubs aren't always just a bunch of gear heads that get together to talk about Jeeps, they are people from all walks of life that use their one commonality to help members of their own communities and far beyond."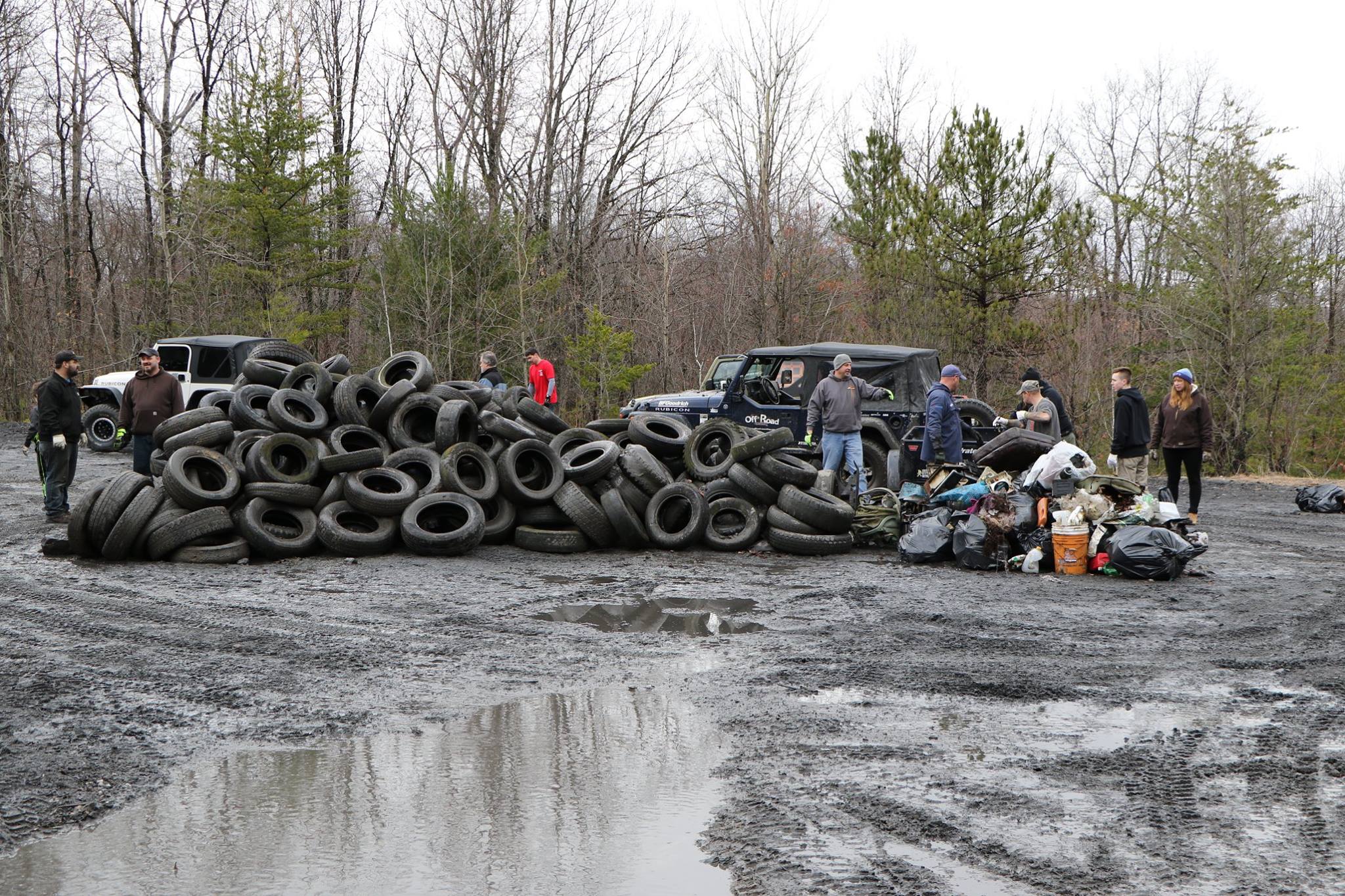 As long as there have been Jeeps around, there have been Jeep clubs to match – with the first 'unofficial' ones being groups of World War Two soldiers who fell in love with the vehicle and touted its benefits to anyone who would listen.
With the war winding down and soldiers returning to civilian life, Willys-Overland made the smart decision to take advantage of the vehicle's popularity and sell civilian versions of the popular machine. That lineup continued to grow and its rugged design caught on with more and more people even as Jeep ownership transferred from one corporation to another over the years.
In time, many of these owners around the country started bumping into each other during weekend recreational trips, or around town, and began making future plans and trips together. Soon after, some of these owners formed clubs with other in their area.
This is also how many of the great long standing Jeep events around the country, like the Easter Jeep Safari in Moab, Utah, the All For Fun event in Colorado, or PA Jeeps All Breeds Jeep Show in York, PA, were formed.
Today, no one really knows how many Jeep clubs there are around the country. There are websites that break down some in state-by-state listings, but even those represent only a handful of the total amount. Social media sites like Facebook and Instagram are great places to start searching for clubs in your area, as well as local garages that service 4x4 vehicles and even Jeep dealerships.
Just don't be intimidated by the process.
"I think people often do get intimidated thinking that you have to go off-roading to be a part of a Jeep club when, in fact, the majority of members never really take their Jeeps off-road," Lehnert said. "Most of the people enjoy the social aspect of a club as well as the opportunity to help others."
Besides all those community activities and other organized events many Jeep clubs hold, joining a local club can be a perfect way to simply learn more about your vehicle if you are a new owner, or discover more things to do if you suddenly have that Jeep 'itch'. Clubs are full of helpful members who can go over simple things like driving tips, easy vehicle modifications, equipment and basic off road 4x4 instruction.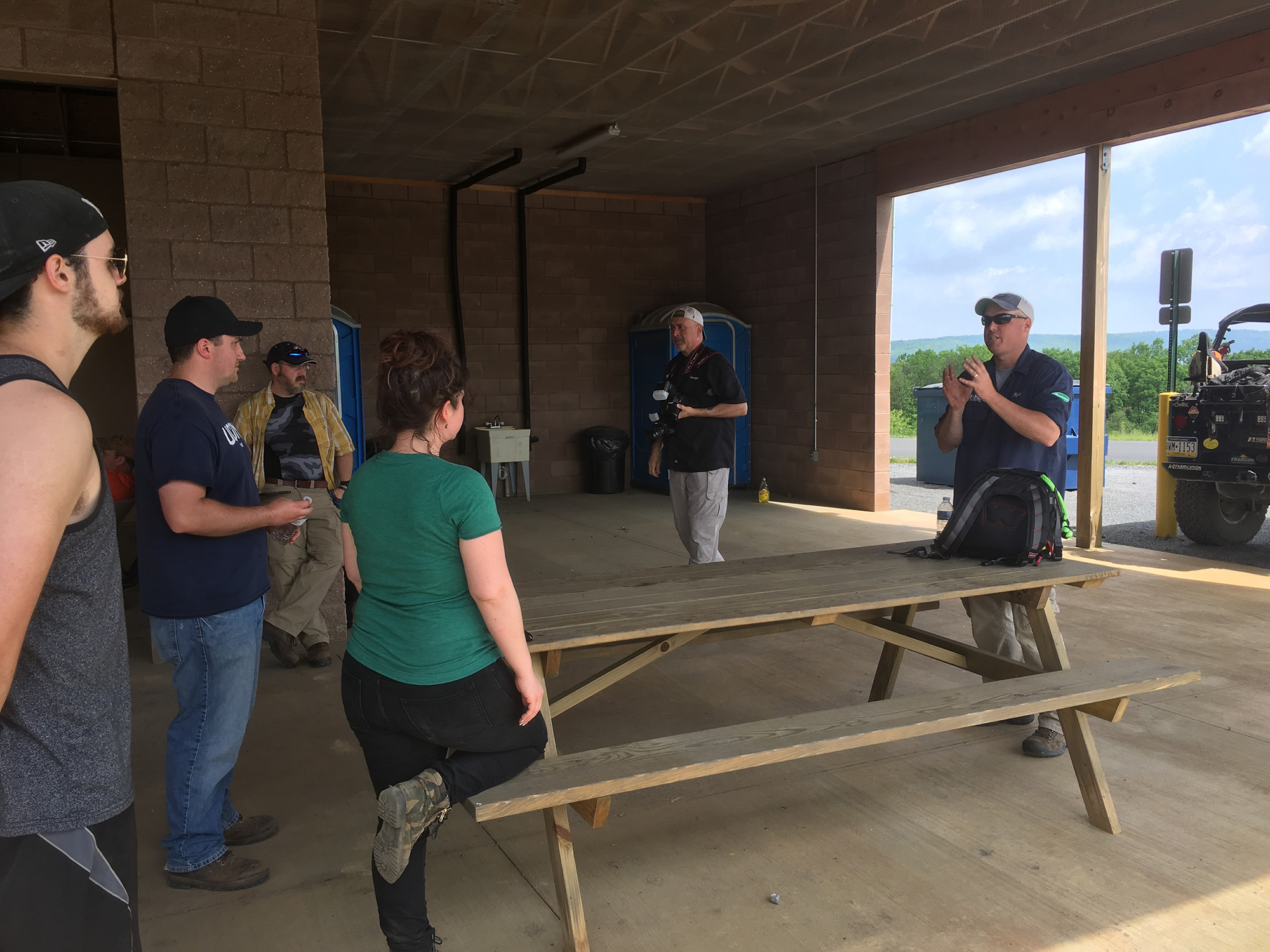 And then there is the off-road aspect.
As a Jeep club member you'll usually be able to find someone to go out and ride with whenever the interest strikes because people are always organizing trips or events. It does not even need to be rock crawling, either. Perhaps you love camping or overlanding. Some groups take weekend scenery trips, or schedule bird watching rides. Others, like the Delaware Jeep Association hold fun runs like poker events where members travel around collecting envelopes that have poker cards. At the end, over lunch or dinner, everyone opens the envelopes to see who has the best hand.
There really are things to do for just about everyone's interest. Not to mention, one of the biggest off road no-no's is to head out on the trail alone, so joining with fellow club members on a trail run can help you keep safe wherever your adventures take you.
Finally, the more you involve yourself in club activities, the more you may learn about other trails and places to ride that you never knew about before - especially in the western part of the United States where there is a lot more public land available for 4x4 vehicles.
It is just a matter of overcoming that fear of not measuring up to those who may have modified rigs or much more experience.
"When I first discovered Jeep clubs, I went to a meet and greet but never went inside," Lehnert said. "I looked at all the big, lifted jeeps and I got intimidated and left. I know that many people feel the same way, but one of the great things about Infidel Jeepers, and many other clubs is that if you have seven slots, you are welcome. Doesn't matter if you just drove it off the lot or are stock and have 50k into upgrades, we treat everyone the same."
But, again, at the core of many Jeep clubs out there is the fundamental need to make a difference in the community. You have ones like the Eastern Sierra 4WD club adding trail signage and kiosks in California's Inyo National Forest. Or Topless in Tennessee organizing a network to dispatch club members to help those stranded in inclement weather.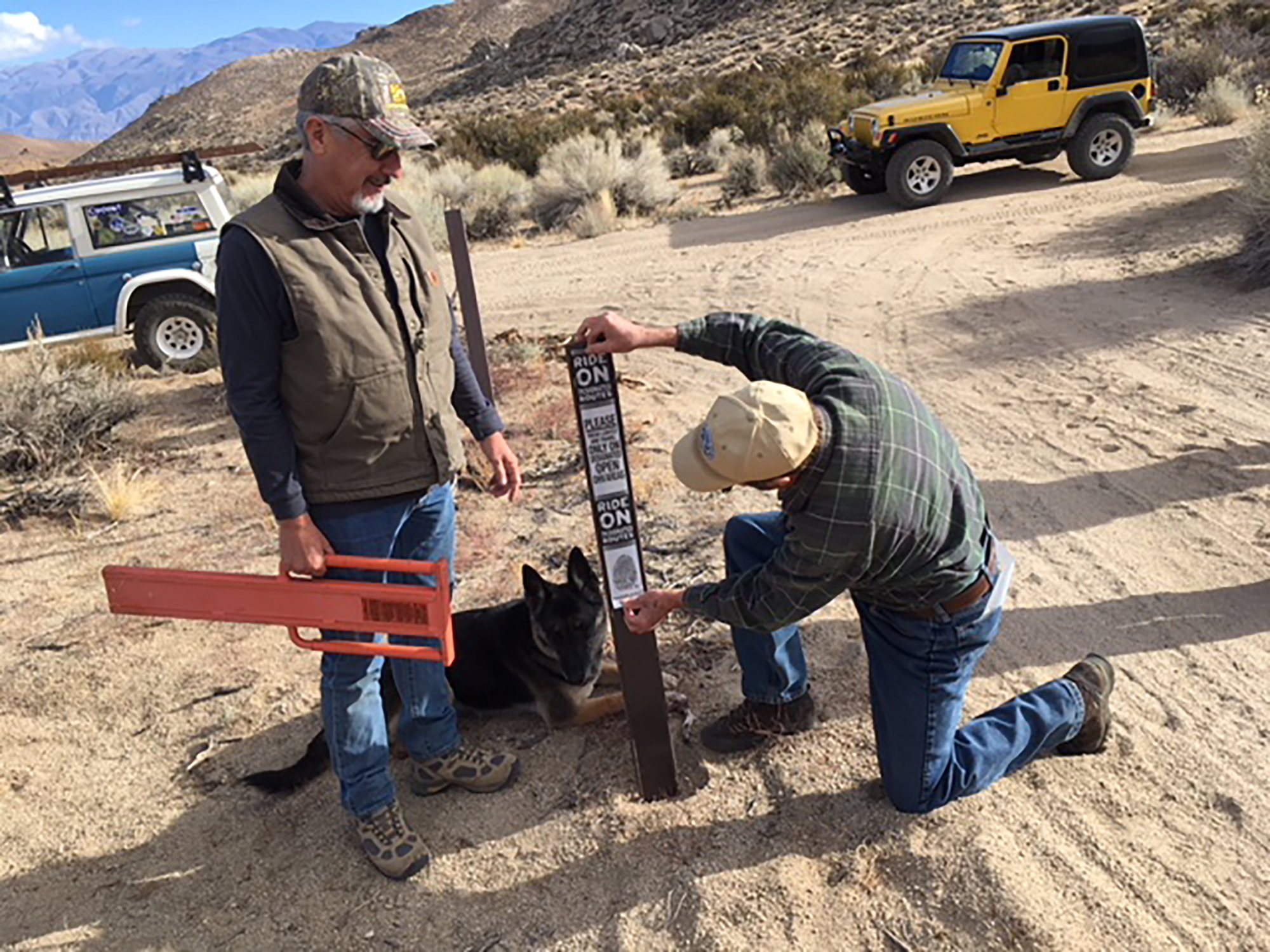 The Seven Slots Jeep Club in Arkansas helped set up an escort to school for a boy being bullied by classmates, while Jaxon's Jeep Club - and many others in the Philadelphia, PA region - organized a massive food collection that has raised almost 30 tons of food over the past three years for a regional food bank.
The Infidel Jeep group does plenty in their area too, and has put together rides for police organizations, benefits for sick and needy children, as well as donations at their various meet and greets.
"One of the things that has gotten me to be so involved in Jeep clubs is the opportunity to make a difference," Lehnert said. "Along with helping run Infidel Jeepers, I am also on the board of a charity called Jeeps For Joy. The charity is a non-profit dedicated to helping sick and needy children in the Mid-Atlantic region."
"One of our signature events is an annual build-a-bear event, where this past year we built 675 bears that were distributed to children's hospitals in Wilmington (DE), Philadelphia and Baltimore. I have also begun a Back the Blue Ride tradition in Delaware and this year we will be starting at Dover Downs Race Track in Dover and convoying up to Delaware Park in Christiana, where we will be having a law enforcement appreciation event with a band, food trucks, and representatives from numerous police agencies on hand."
"Also this past year, Infidel Jeepers teamed up with Warrior Jeeps USA to host an event at the Dover Air Museum where we raised enough money to purchase 600 memorial wreaths to be placed on burial sites at Arlington National Cemetery."
-----
From a friendly social meet and greet at an area restaurant, to community events, to off road adventures - a Jeep club can certainly help anyone enhance the enjoyment from their vehicle.
All it takes is a willingness to get involved.