Fiat Chrysler Automobiles chief executive officer Sergio Marchionne offered up one word Monday at the North American International Auto Show regarding rumors the company was still looking for a merger partner, or wanted to spin off its valuable Jeep brand.
No.
Speaking to reporters twice during a day the automaker launched its new Dodge Ram 1500 pickup, Marchionne reiterated FCA planned to move forward and complete its current five-year plan, despite ongoing speculation it would either part out the Jeep brand, or merge. Volkswagen, Hyundai and China's Great Wall Co. had all previously been identified as possible partners.
"The answer is no we're not going to break up anything," Marchionne said. "I never said that, I never suggested that we would ever break it up and give it to anybody."
In fact, Marchionne said the company is well positioned for success heading into a coming age of automation thanks to vehicles like Jeep that differentiate and stand out - two things that will be necessary as the market heads towards electric and self-driving vehicles that are nearly impossible to tell apart.
"If you look at Jeep, Ram, and the premium brands, those are brands that will survive," he said of his company's own stable of vehicles. "But if you (only) provide basic transportation, it is like buying a generic phone."
Marchionne said FCA is excited about the response, so far, to the Wrangler JL roll out and expects production of that vehicle to reach 300,000 units which is nearly a third higher than what Jeep churned out in 2017.
"We've preserved the uniqueness of Wrangler, we have not changed a darn thing in terms of what makes that vehicle what it is," he said. "All the other changes that were made, were things we owed to that vehicle. We have filled it with all kinds of new technology. It was too rough and primitive, and we've changed that."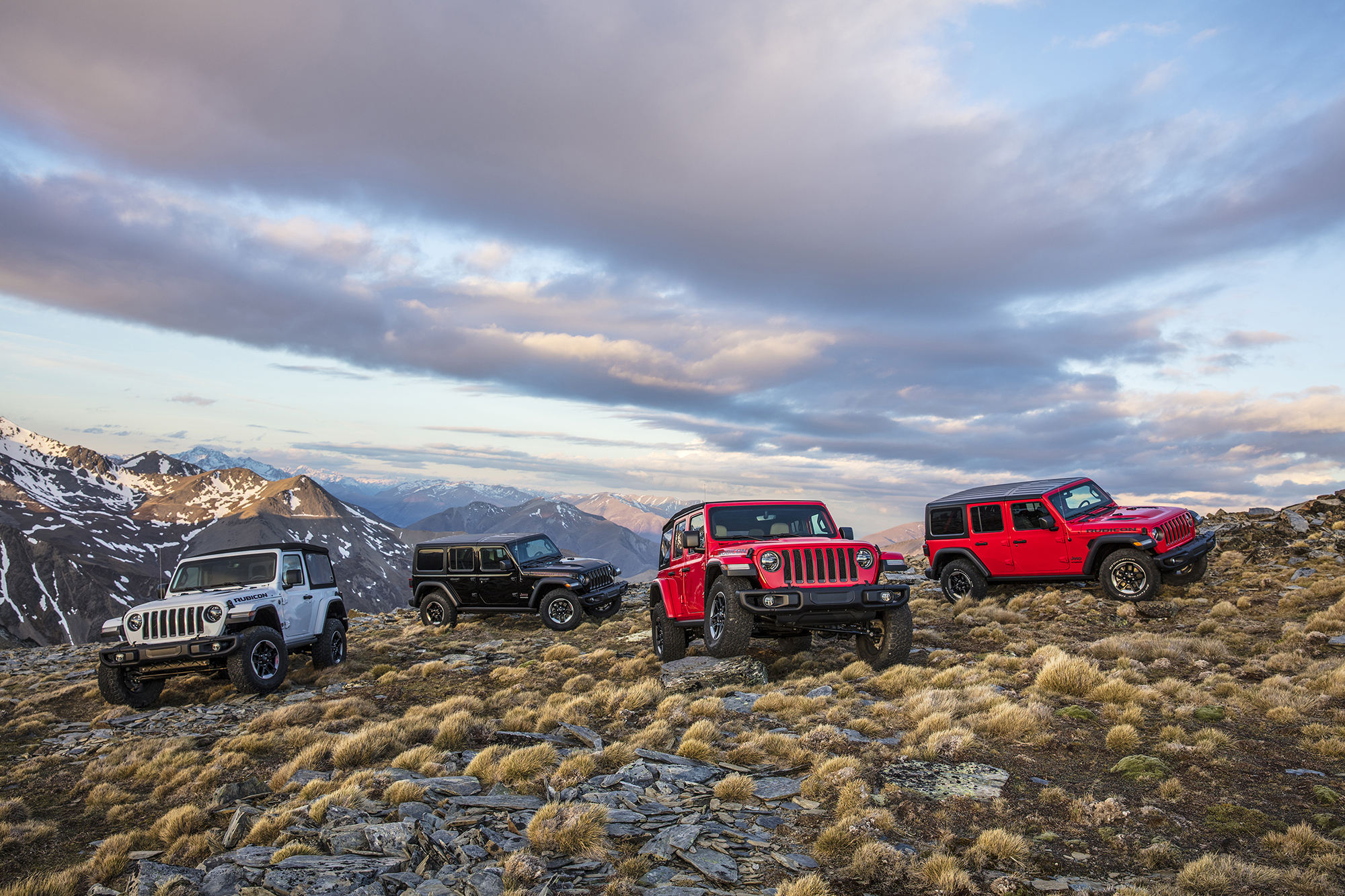 Investors apparently are excited as well, with FCA's share price jumping more than 30 percent this year because of anticipated Jeep growth. Some experts believe Jeep will make up about 70 percent of FCA's overall profit for 2018, and perhaps doubling the company's total profit by 2022.
"There's nothing which can tell me that Jeep could not own one in five SUVs," equaling about five million deliveries a year, Marchionne said. "If that's true, the upside for FCA — we are just beginning to skim the surface."
But Marchionne did confirm the Wrangler roll out will definitely impact the company's next vehicle launch - the Wrangler truck.
FCA has previously said its Jeep truck will not reach the market until 2019 and Marchionne confirmed Monday the combination of Wrangler's JK wind down, and the company wanting to make sure all goes smooth with the JL, will push the truck launch somewhere into the second or third quarter of 2019.
"The only reason why it's taken this long is because we still have to run the old Wrangler until the other one comes up to speed. I can't get to the plant in Toledo (Ohio) and retool it until we stop making the old Wrangler, which hopefully will happen by April of this year."
Marchionne also said, despite reports to the contrary, FCA has not made a decision yet on the truck's name.
"I don't know what the name of the truck will be, that has to go through a process and we haven't done that yet," he said.
However, he did state FCA anticipates the Jeep truck as a lifestyle vehicle and "expensive, intentionally so", which will elevate the vehicle into its own market and not competing against midsize trucks from General Motors or the new Ford Ranger.
"The reality is from a price standpoint, it's completely out of (that) range," Marchionne said. "The (truck) consumer is somebody who appreciates the attributes of a Wrangler and who has a need for additional storage equipment. It's a unique vehicle."
The automaker expects production to fall somewhere just short of 100,000 units a year, he added.
The 65-year-old executive is due to step down in early 2019, and a successor will be appointed from within FCA to lead the company into its next five-year segment, with either finance chief Richard Palmer, European head Alfredo Altavilla, or Jeep boss Mike Manley as top candidates.