o·ver·land
(ō′vər-lănd′, -lənd)
adj
Accomplished, traversing, or passing over the land instead of the ocean: an overland journey; an overland route.
-----
LAS VEGAS — No one ever claimed overlanding was pure off-roading.
And yet, the two really could be brothers. Kin united by a love of the outdoors, seeing what is out there, who is out there, discovering unfamiliar areas and all while expanding confidence away from pavement and urban sprawl.
But like brothers, they are each unique in their own way. One seeking out obstacles such as rocks, water, hills, or mud – all types of difficult terrain - in the hope of overcoming everything in the way and pronouncing dominance. The other, a bit more subdued. Still involving somewhat technical terrain, or harder depending on the person, and yet with a purpose beyond just conquering. It speaks to exploration, self-reliance, vehicle dependence; the journey, if you will, that could be a week to a year, or beyond.
No established campgrounds. No electrical hookups. Just exploring and adventure travel.
Yeah, make no mistake about it, overlanding is not off-roading. But it is off road. And it is evolving.
Wheelers LLC owner Mike Kelly remembers the first time he was introduced to overlanding.
An avid rock crawler and four-wheeler in his (at the time) Wrangler YJ, Kelly accepted a friend's invitation to attend the 2013 Vermont Overland Rally, even though he wasn't exactly sure what the whole thing was about.
"It really sounded like a fun event, but I had no idea what overland was, and really could not find tons of information on the subject at that time," Kelly said. "I was thinking it would be putting a tent up in the woods and doing some trail riding."
"But arriving at the event to a field full of off road vehicles outfitted for not only trail riding, but to enjoy camping to the fullest, was really eye-opening to me. It wasn't just putting up a tent. These vehicles were totally outfitted for lengthy self-reliant camping, as well as being capable to overcome all kinds of trail obstacles."
While that year's VOR event was just four late September days of training and applying those lessons in the field – so to speak - it grabbed Kelly's attention and totally changed his outdoor perspective. It wasn't just the off road driving fundamentals, either. It was things like map reading, locating trails, proper equipment, GPS training, fuel storage, safety and first aid. Everything geared to making overlanding as fun, rewarding and safe as possible.
"It definitely sparked my interest," Kelly said. "And I knew this was something I really wanted to pursue."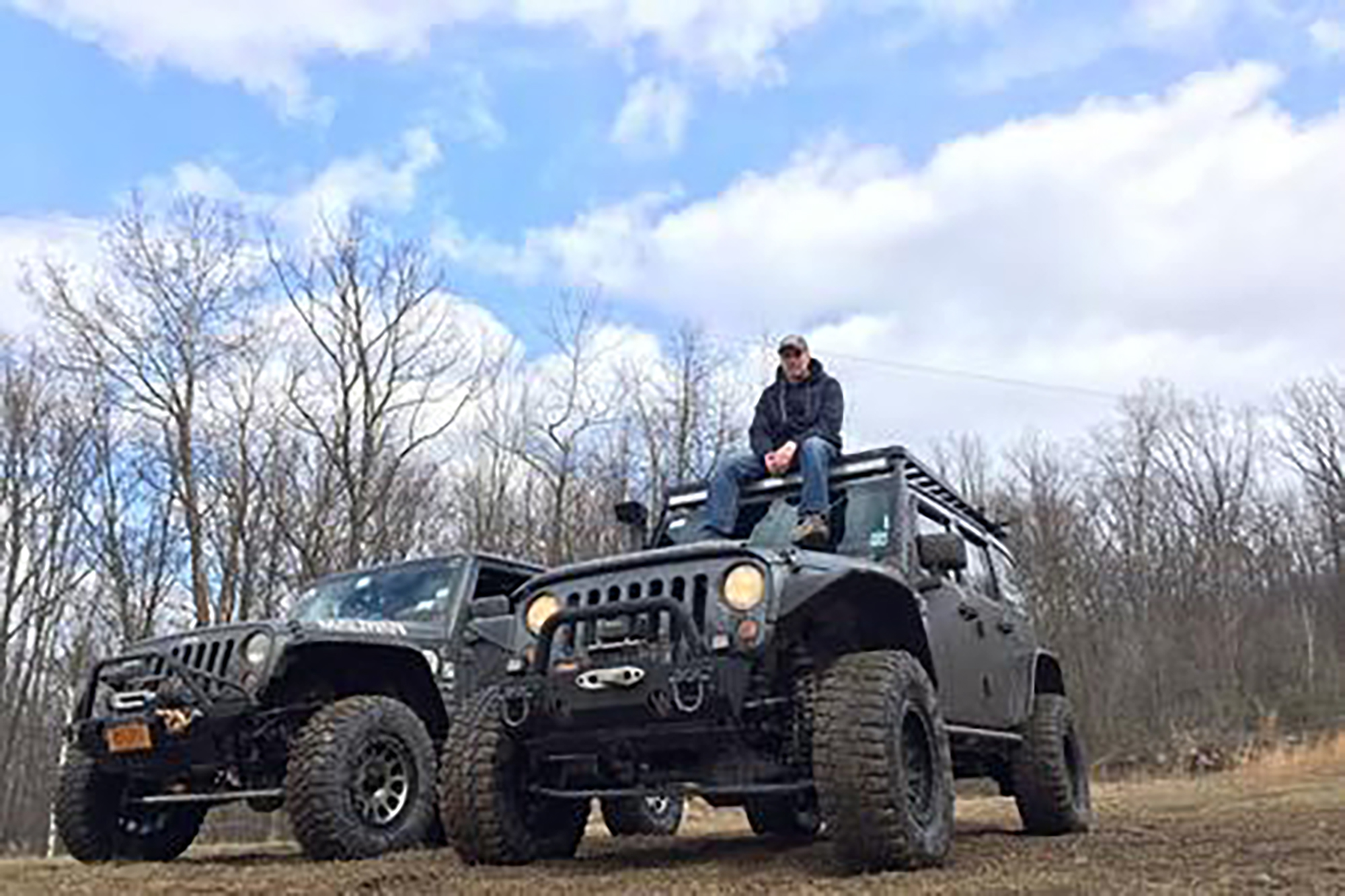 For Kelly, it meant outfitting a 2014 JK Wrangler and creating Wheelers LLC, with an eye towards helping spread overlanding knowledge to others through special events and training throughout the year.
For others in similar situations, it could mean a budding interest, or renewed interest, in extended camping and the outdoors. Exploring nature and unfamiliar areas, all while learning about themselves.
Based off overlanding's exploding popularity, these stories are not unique either - even though the whole concept has been around for awhile.
During this year's recent Specialty Equipment Market Association event, overlanding products had a huge footprint in the Las Vegas Convention Center's South Hall. From roof tents, to trailer tents, interior mattress configurations, ladders, coolers, slide out kitchen units, navigation products and more.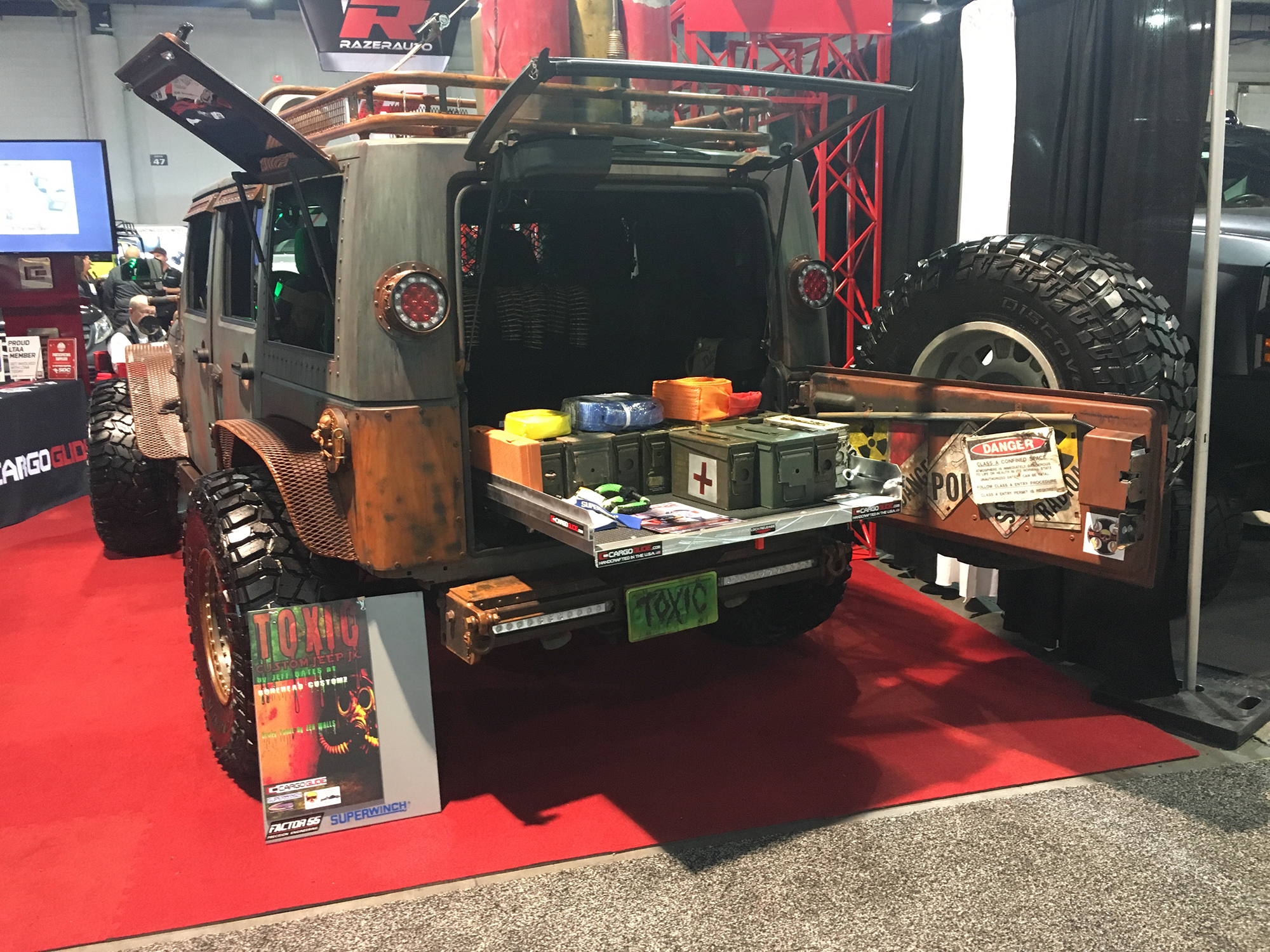 All things that have gone from merely a fringe category just a few years back, to pretty much center stage now. Mainstream, really, and backed by top industry brands like ARB, Smittybilt, Webasto, Dometic, Yakima, as well as a host of others looking to capture part of this emerging market.
"SEMA came to us this year with an amazing amount of focus on overland," Kelly said. "Vehicle manufacturers, parts manufacturers, accessories manufacturers and of course the build pairings –Chevy and AEV, Toyota and ARB, Jeep and well, everybody. This overland explosion is now forming a mushroom cloud of options for just about any 4x4 platform, and for anyone who wants to participate."
So for those new to the game, what exactly is overlanding, and what makes it different than a weekend camping trip to an area off road park or trail complex?
Well, according to Overland Journal, overlanding is 'self-reliant adventure travel to remote destinations where the journey is the primary goal. Typically, but not exclusively, accommodated by a high clearance off-highway capable 4x4 vehicle where the principal form of lodging is camping; often lasting for extended lengths of time (months to years).'
That is to say, Overland Journal writes, an overnight trip to the local mountains on a well-documented route, staying in an established campground with full-hookups, is not an overland adventure. It is a backcountry trip or at the very least, car camping.
Still no doubt fun, just not requiring the skill and knowledge that longer journeys require.
The critical point to the term overland travel is that the purpose is to include at least two or more of the following: 1. Remote locations, 2. Cultures other than your own, 3. Under-explored or under-documented regions, 4. Self-reliance in unfamiliar territories for multiple days, weeks or months.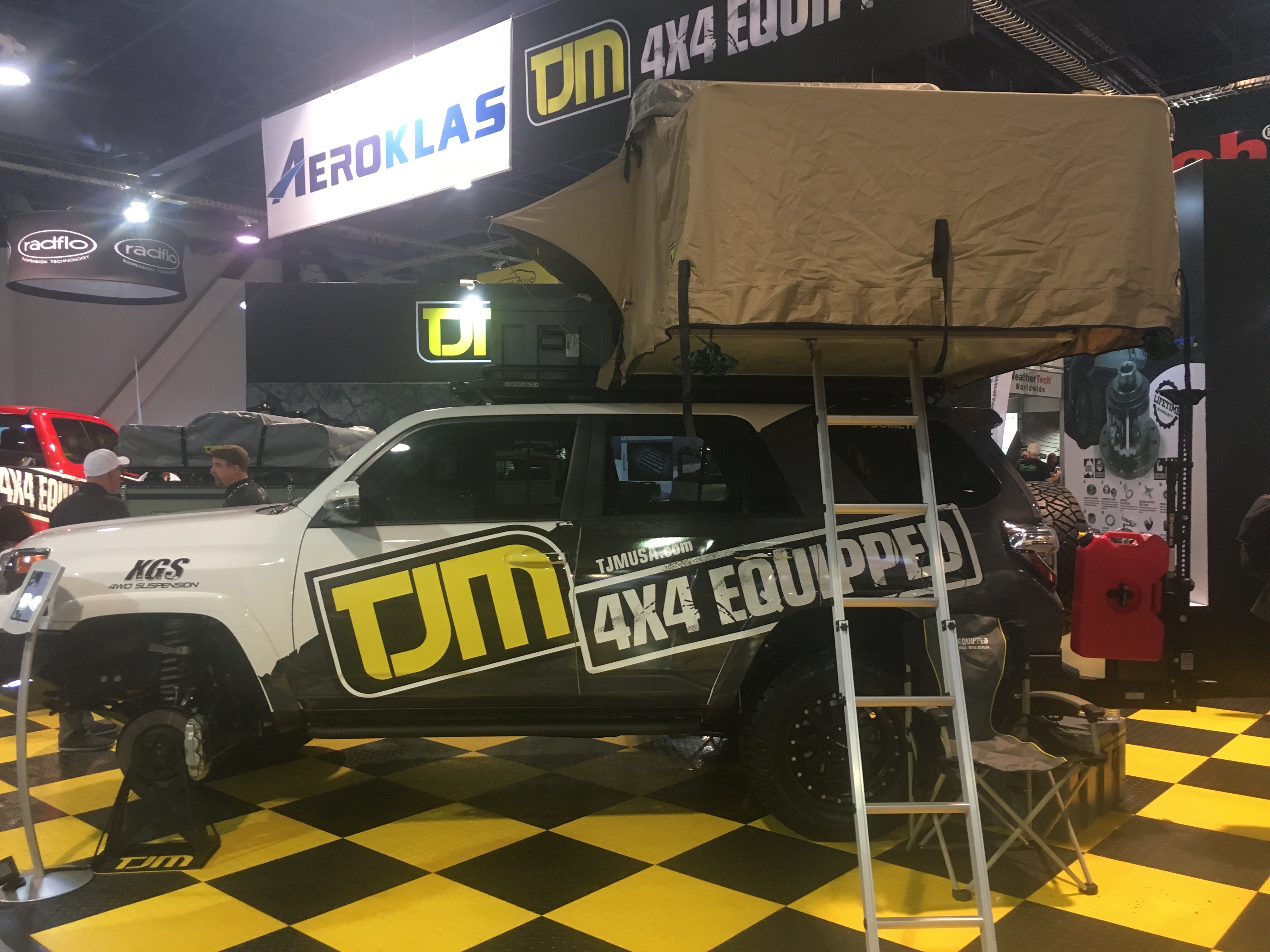 Unlike camping, where you bring just your vehicle, tent and a few other essentials like food and water to a standard camping trip, an overland adventure involves quite a bit more to ensure a successful adventure.
Products like a strong off-road capable GPS or other navigation system, stove, power system such as a solar-powered generator, water filtration, Gerry cans for additional fuel and water, storage bags for food, clothing and recovery gear, first aid kits, fire extinguisher, vehicle maintenance products and a good, spacious rooftop tent.
That kind of organization can be a challenge to first-timers, which is why it is a good idea to check out area events, websites, or companies like Kelly's Wheelers LLC that promote overlanding and information.
"It really has come a long way in a short amount of time," Kelly said. "You would be struggling these days to find a Saturday meet up without some overland style builds and discussion of topics about overlanding."
"The nice thing now, as opposed to when I started, is that there is plenty of info out there to help educate and inform. It is not something just in a vacuum now. And that is great for anyone looking to start and become involved."
"I'm excited to see what the next few years bring.