Quadratec has entered the wheel marketplace by introducing four new designs – the Rubicon Xtreme, Moab Edition, Baja Xtreme, and Grand Cherokee SRT-8 style wheels. All fit the JK Wrangler, as well as other model and year Jeeps.
We used the Baja Xtreme wheels on our Project Q 2-door JK project and were so impressed with their quality, wanted to take a look at other new Quadratec wheels. The Rubicon Xtreme has a modern classic look and is available in three colors – black, silver, and gun metal grey. They feature five thick ribbed spokes, deep lug nut pockets that work with OE lug nuts, and ABS center caps. Mopar "Jeep" center caps are also available from Quadratec in matching colors. The Rubicon Xtreme alloy wheels are pressure cast, CNC machined and are hub-centric, just like OE wheels.
The Rubicon Xtreme wheels, like all Quadratec wheels, are available in packages that are mounted, balanced, and ready to go. We mounted Interco IROK ND, Dick Cepek Mud Country, and Mickey Thompson Baja Radial ATZ P3 tires on the 17x9", 5x5" JK bolt pattern Rubicon Xtreme wheels to see how they looked and to see if the Rubicon Xtreme wheels matched the quality of their Baja Xtreme sibling.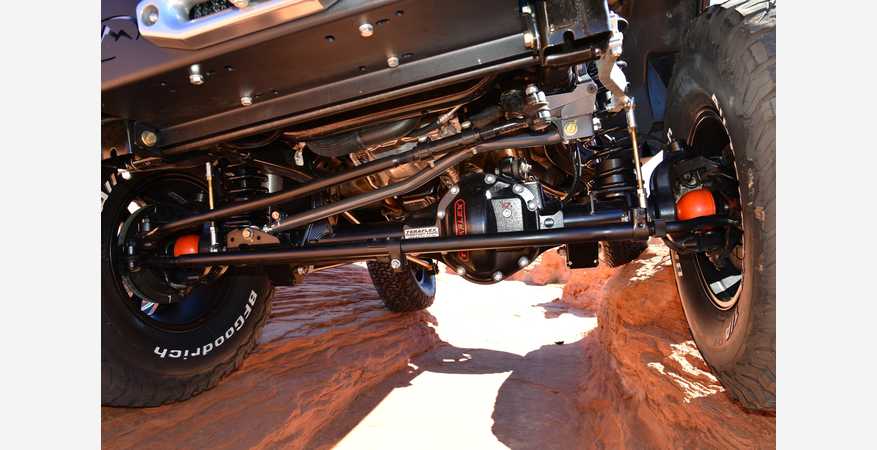 Interco IROK ND tires were mounted on the black wheels. The Irok ND is the newest version of Interco's venerated IROK tire and is a non-directional radial design. The original IROK is directional (although they work great running them in either direction) and Interco felt there was a market for the tire with a non-directional tread that was a better all-around design.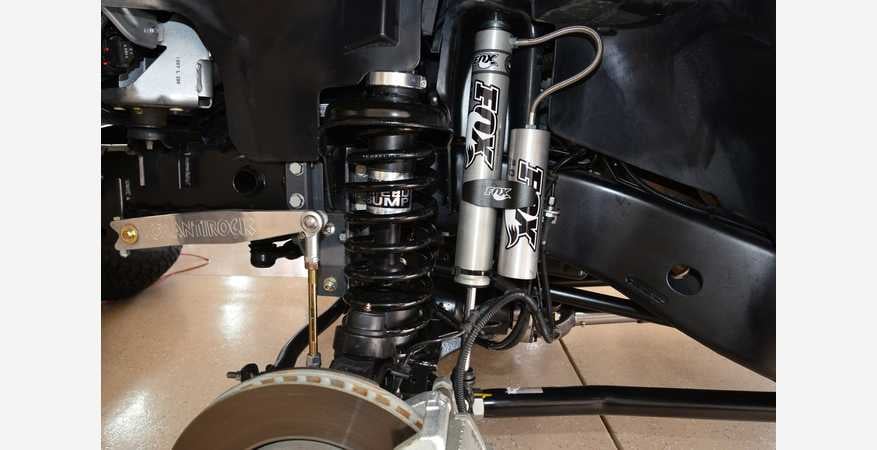 The IROK ND uses Interco's famous Three Stage Lug design which consists of scooped lugs, blade and molded siping, combined with a tighter lug pattern and an aggressive sidewall which increases sidewall protection and the tire's ability to climb out of ruts. Our LT315/70R17 tires are Load Range E, but the sidewalls still flexed well. They will carry a maximum of 3195 pounds each when inflated to 65 max psi. The tread construction has three polyester and two steel plies, and the sidewall has three polyester plies. These NDs are 34.5" in diameter. The Interco IROK one of the best all-around off-road tire available today, and the IROK ND is almost as capable. We found its slickrock and dirt performance to be comparable to the directional IROK, while sand (and, we assume, snow and mud) performance was admirable, but not quite up to the directional tire. On the pavement, the IROK ND outshone the directional IROK and was surprisingly quiet, grippy, and easy to balance. The IROK ND is a better all-around tire.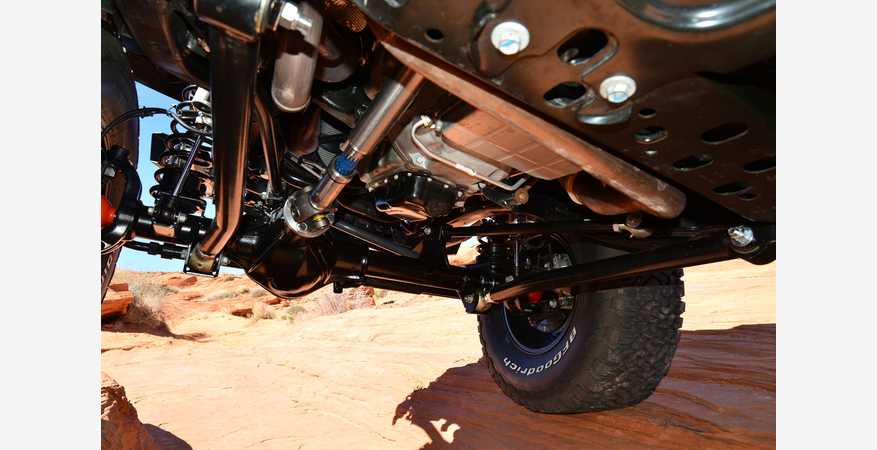 Dick Cepek Mud Country tires were mounted on the silver Rubicon Xtreme wheels. The Mud Country is a strong, aggressive tire that's more radical than the Cepek Fun Country all-terrain tire. Designed for truck use more than for Jeeps, our 35x12.50R17LT tires are 34.5" in diameter, Load Range E with a maximum load of 3195 pounds at 65 psi max inflation pressure.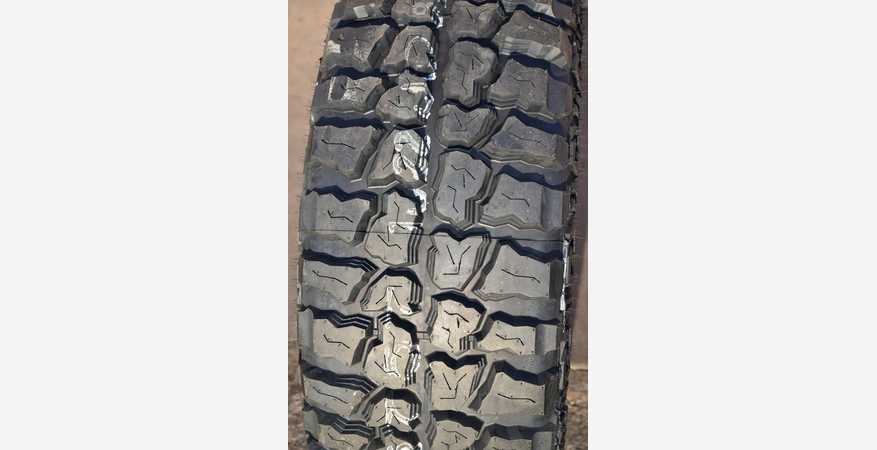 The tough tire features a tread with one nylon, two steel, and three polyester plies, and the sidewall is three polyester plies. The tread has big stepped blocks separated by large voids that self clean easily. The tread blocks are siped for better grip, even laterally. The Mud Country tires exhibit outstanding grip, including lateral grip, something many tires today fail at. While the tires are a beefy Load Range E, they, like the IROK NDs, work well on the JK Wrangler. Aired down to 10 psi, the sidewalls flexed well. The Mud Country tires also feature the famous "DC" sidewall treatment. The DC tread on the side works to protect the vulnerable tread/sidewall transition area while providing extra traction in ruts. The Dick Cepek Mud Country tires are strong, capable, and great looking tires that aren't as popular as some other brand tires. They should be.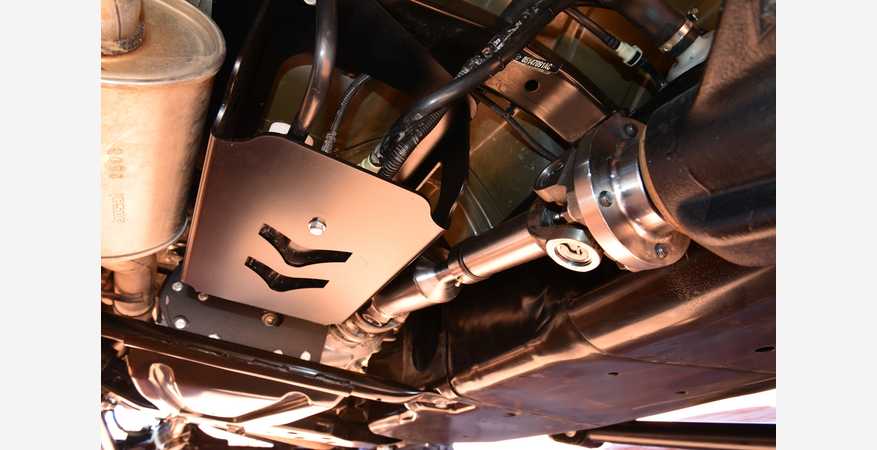 The gun metal Rubicon Xtreme wheels were wrapped with Mickey Thompson Baja ATZ P3 all-terrain tires. The ATZ P3 are a new generation tire Mickey Thompson calls a "hybrid" design that's more aggressive than an all-terrain, yet less radical than a mud terrain tire. Our LT315/70R17 tires measure 34.3" in diameter and are a Load Range D tire that carries a maximum of 3195 pounds at 50 psi max pressure. They feature one nylon, two steel, and three polyester plies in the tread and three polyester sidewall plies.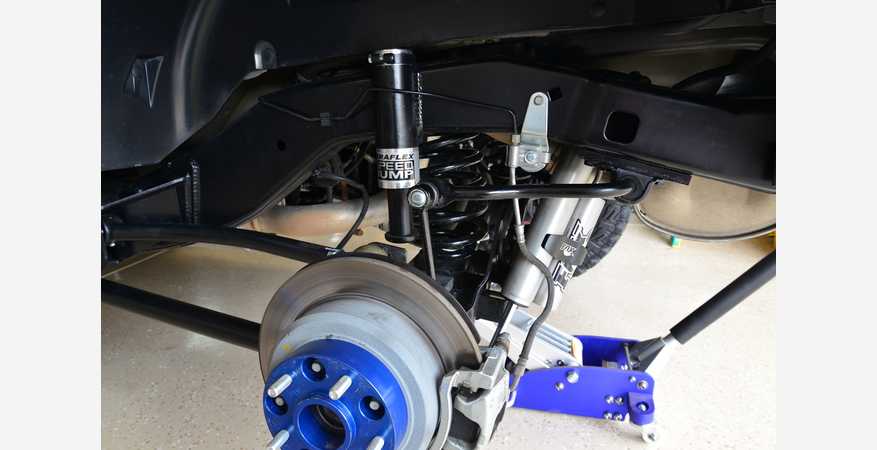 The ATZ P3 has a new compound that resists chunking and has big, siped blocks that are tuned for a quiet ride. If you look closely at the tread photo, you can see ribs molded into the tire between the blocks. These ribs help the ATZ P3 to eject mud and crud that's packed in the tread area. Mickey Thompson invented "sidebiters" many years ago and continues with them on the ATZ P3. The sidebiters help protect the tread/sidewall transition area and provide traction when in rutted terrain, rocks, sand, or snow. The ATZ P3 isn't as aggressive as either the IROK ND or Dick Cepek Mud Country, but gets the job done in an unassuming way. On the highway, they run quieter than all mud terrain tires and seem to be just as quiet as the ATZ all-terrain. Mickey Thompson probably doesn't agree with this assessment, but we call them as we see them. These tires are tough. In fact, many Jeep rental companies are buying them for their fleets because of the ATZ P3's toughness and capability, both off-road and on. The Mickey Thompson Baja Radial ATZ P3 tires are a true hybrid design that work well everywhere but in gumbo mud.
There you have it --three different tires on three colors of Rubicon Xtreme wheels. All three sets of tires balanced easily, taking very little weight and exhibiting NO radial or lateral runout. The Rubicon Xtreme wheels match the Baja Xtreme's quality, have quality powder coating, and run true. As mentioned earlier, all three of these wheels and tires, as well as other choices, are available from Quadratec mounted, balanced, and ready to go -- Check them all out here!