This isn't the hood one current JK owner was really looking for.
And it's not for sale, either, in case you were wondering. Nor does it contain detailed plans for some massive space battle station.
Nah, nothing like that. But this hood certainly did give one poster on AEV Conversion's Forum site an interesting story, and in the process may have given the rest of us an uncovered look at the new JL Wrangler's hood design.
So, really, maybe it is the hood we were looking for.
The poster, who goes by the name 'redrockjk', recently received a hood he ordered from a Michigan-based parts recycling business and discovered something a bit different than the 2014 Wrangler hood he wanted.
"I purchased what I thought was a 2014 hard rock/10a hood from (a) known good recycler in the Detroit area.," he posted. "The guy there was very helpful with sending pics before the sale so I could see what I was getting and getting it freight shipped to me in 3 days. Got the hood unpacked and went to install today only to find out the hood I bought is almost 2 inches longer than my stock hood. There are no vin stickers or mopar stamped part numbers on this hood (which is not the norm for jeep/mopar). The place I purchased from is near Chelsea proving grounds and the guy there thinks there "might have been a mix up". If you've read any info at all on the new JL you'll see that they are messing around with the cowl/windshield/A pillar area so......."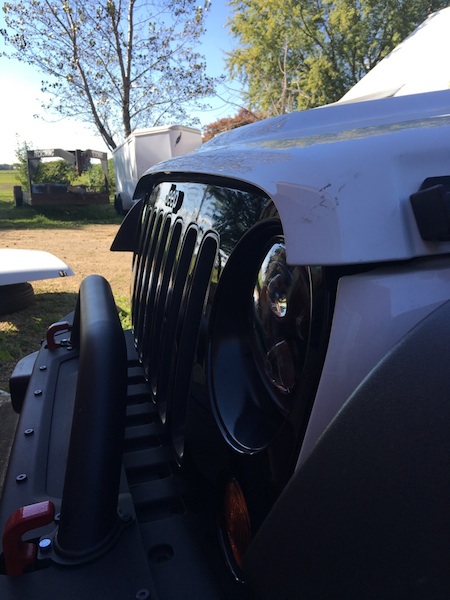 Some have speculated the hood could indeed be a prototype removed from one of the pre-production 2018 JL Wrangler testing models and encouraged the poster to keep the hood, however others thought it may just be an improperly constructed aftermarket version.
The hood's apparent quality seemingly takes it out of the mismade department, while spy photos out there for the JL do make it appear like the hood could be a bit longer than the current JK edition. But who really knows what is going on under that camouflage material. Plus, there are no hard informational specs from Fiat Chrysler Automobiles about that new vehicle yet; probably not until after the New Year.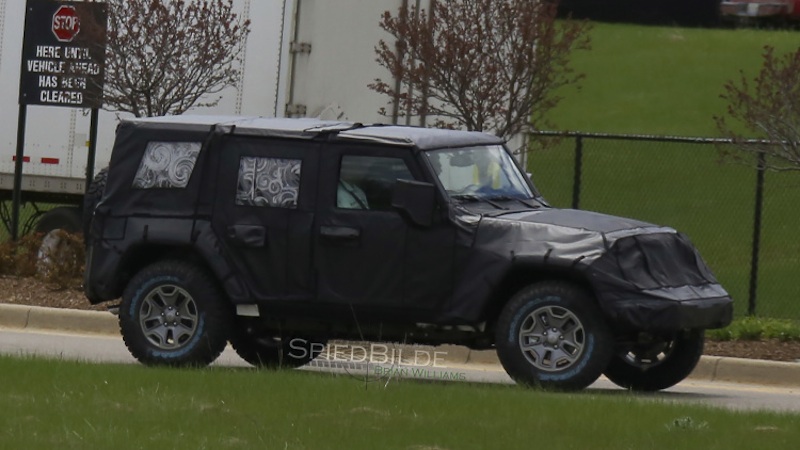 After contacting the recycler, 'redrockjk' posted the company did want the hood returned.
"Yes the recycling yard asked to have it back," he wrote. "I wanted to save it but unfortunately I'm not made of money and have an expensive wall art that would only serve as a conversation piece. I was told it's going back to FCA."
For it's part, FCA offered up the standard 'no comment' regarding the hood and about requesting its return, but the automaker also did not make a denial - leaving the door open we may have received an inadvertant glimpse of how FCA expects the new JL hood to appear.