by Matt Konkle
Quadratec Channel Editor
LAS VEGAS — A winch with attitude. Functionality. Performance. Style. Durability. And, oh, the fastest winch at load Warn has ever produced.
Because that is how Warn does anniversaries. Not with some limited-edition gold-plated winch replica that you put in a case somewhere and show off when friends come over.
But something with classic design cues, proven recovery ability, and a product you can put on the front of your vehicle and trust it will help get you home — if needed.
For its 70th anniversary this year, Warn recently unveiled a redesigned and beefed up version of its bellwether M8274 winch, tagged 8274-70, and the thing sat like a beacon in the company's SEMA show booth last week, beckoning show-goers over to see it like some siren from Greek mythology.
Only answering this call wasn't dangerous. It was fascinating.
"The M8274 has become an iconic winch for us; a halo product if you will," said Warn Strategic Communications Manager Andy Lilienthal. "Over the last couple of decades, we've marked anniversaries with special-edition M8274s. We had the M8274-50, a very limited edition M8274-60, and now our limited-edition M8274-70."
This version of the M8274 continues the winch's tradition of ultra-fast line speeds, long lengths of rope, and classic style, but adds more capacity, unique retro touches, and special badging so you know it is a limited-edition product.
Basically, as Warn calls it, the anniversary winch combines modern looks with retro style.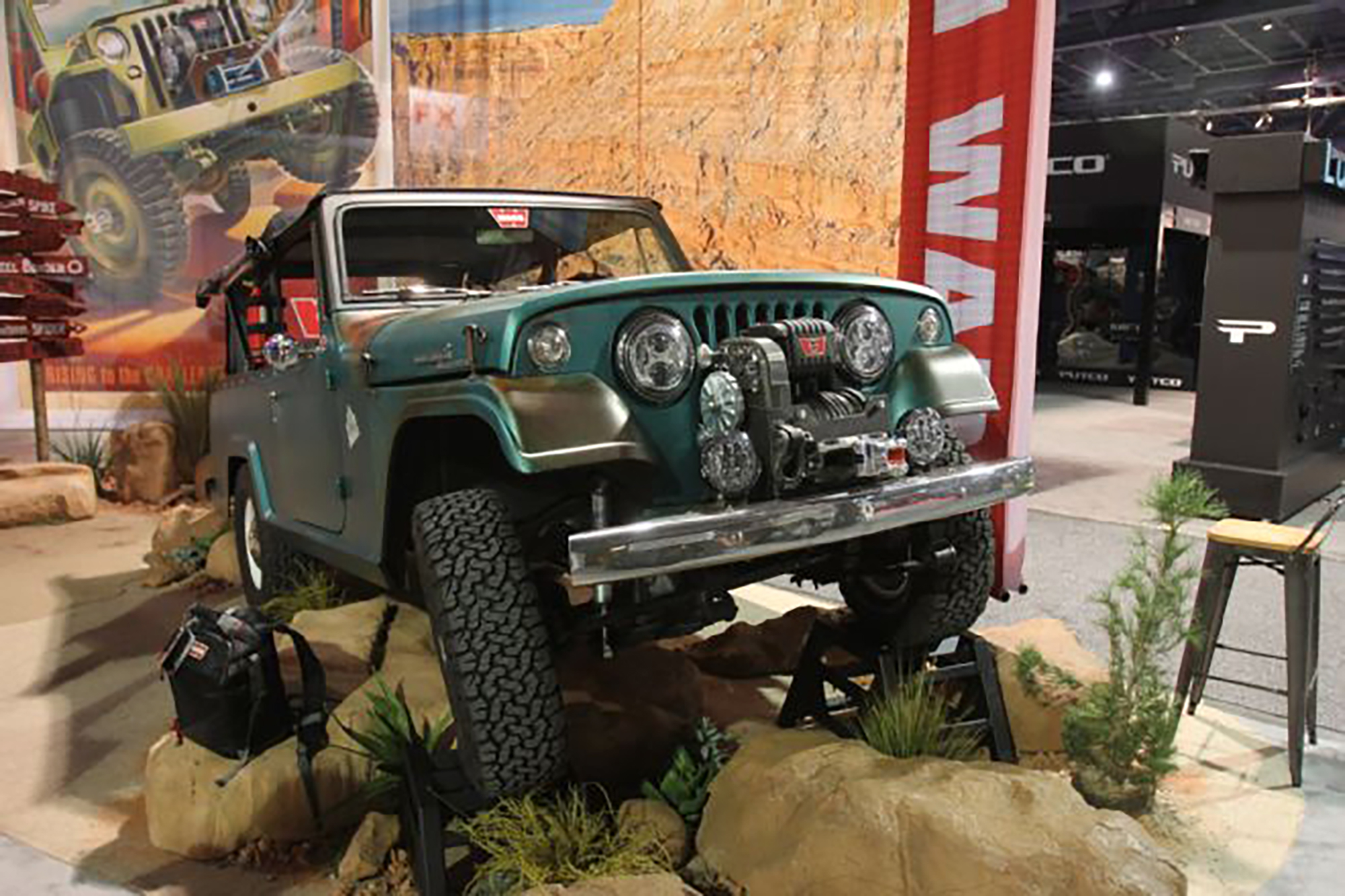 First off, this edition has a 50 percent faster line speed at rated load vs. the previous version 8274-50 thanks to a powerful 9.5xp series-wound motor that pushes out 6 hp. Then it adds a generous 10,000 pound pulling capacity and 150-ft of 3/8" Spydura synthetic rope which is lighter and easier to handle than steel cable.
Additionally, Warn includes both Oilite bushings on the pinion gear and a bolt-washer secured brake shaft for solid durability. A IP68 waterproof Albright contactor helps reliability and the forged 6061-T6 billet aluminum fairlead is perfectly designed to resist salt and UV.
Plus, the product is entirely built in the United States.
"Some of the touches, such as the retro badging, harkens back to our inception in the 1940s and our winching innovations in the 1950s and '60s," Lilienthal said. "But we also made upgrades people asked for, such as the bolt/washer setup on the spur gear, and the Oilite bushings on the pinion. These are things customers specifically asked for to improve durability. We also upped the capacity to 10,000 pounds from 8,000 because many vehicles, such as the Jeep Wrangler Unlimited, are heavier than earlier vehicles, so that just made sense. The addition of the 9.5xp motor (6 hp, series-wound) helped to not only increase the capacity, but also increase line speed."
"The M8274-70 is the fastest winch at load WARN has ever produced."
The original M8274 winch, with its upright design, debuted in 1974 and stands for (8) 8,000 pounds, (2) two-way operation, and (74) released in 1974. At the time, it significantly upped the winch game thanks to an electric remote, automatic brake, the ability to spool under power and superior line speed. In fact since its inception, pretty much everyone around the industry regards the M8274 as the best winch Warn has ever made.
Like other past anniversary winches, Warn will limit production of this edition to just 999 units, and each one will be individually numbered with special-edition labels. It isn't exactly 'blink-and-you'll-miss-it' availability, but close. Definitely do not wait too long if you want this anniversary winch.
"Why do we limit them?," Lilienthal said. "We limit them as a commemorative aspect. It's something we've done in the past; perhaps a tradition."
Warn's 8274-70 is currently available for preorder on a first-come, first-served basis.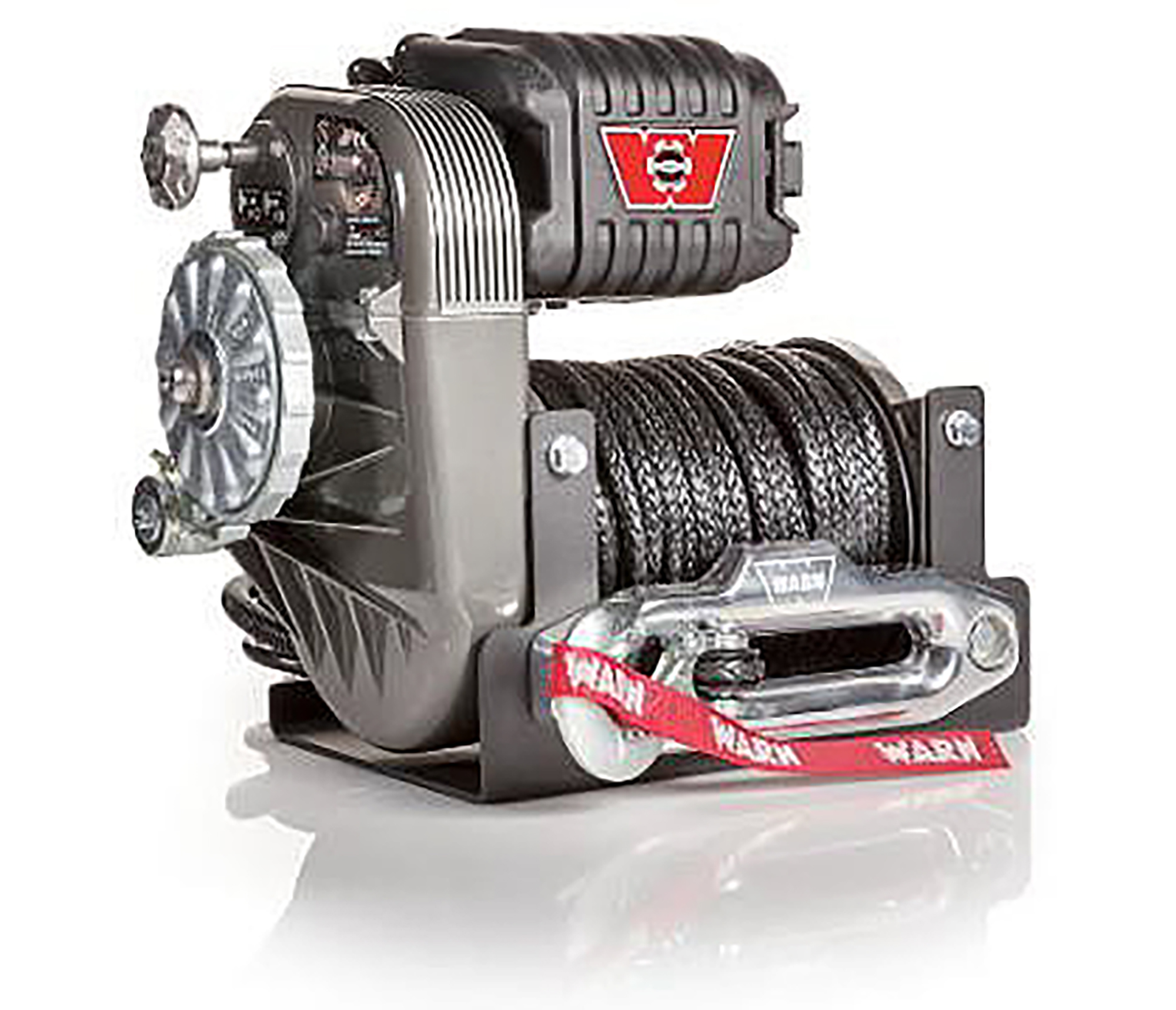 Warn 8274-70 Specs:
Up to 50% faster line speed at rated load vs. previous M8274-50
10,000 lb. (4536 kg) pulling capacity (up from 8,000 lbs./3629 kg)—ideal for today's larger, heavier rigs
150 ft (45.7m) of 3/8" (9.5mm) of lightweight, easy-to-handle Spydura synthetic rope
New Premium fairlead made from forged 6061-T6 billet aluminum resists salt and UV
IP68 waterproof Albright contactor replaces solenoids for increased reliability, efficiency
Two Oilite® bushings installed on pinion gear assembly for improved wear resistance
Bolt-and-washer secured brake shaft delivers enhanced durability
Newly styled control pack and original WARN logo combines modern looks with retro style
Special 70th anniversary badging and stainless steel spool knob for great looks and increased functionality
Limited to 999 units worldwide, each winch is individually numbered with special-edition labels
Box features commemorative packaging
Made in the USA