by Matt Konkle
Quadratec Channel Editor
Fast trucks designed to bust over sand dunes, ascend hilly trails at speed, or rocket past downed trees and other debris; all while giving you heavy duty ride quality with modern convenience. Not things you really associate with Jeep.
Sure, there is the whole off road aspect and Jeep. But, speed?
Well, those of you out there into that kind of stuff may soon have a Jeep truck specifically built with you in mind.
According to a report from Jeep Gladiator Forum, insider sources are saying Fiat Chrysler Automobiles is debating on offering a high-speed, high performance version of its upcoming Gladiator pickup. The report claims the vehicle is dubbed 'Hercules' and—if it comes to market—will be designed to take on both the Ford F-150 Raptor and Chevy Colorado ZR2.
What that would involve as a finalized truck, however, is unclear and FCA isn't commenting on any potential future vehicles. It also isn't a sure thing, as the report indicates this concept is still in the early stages with FCA building a few prototypes for testing while it debates marketability.
One thing is clear, this type of vehicle is something FCA has been looking to further develop, and Head of Design Mark Allen echoed that point during the Los Angeles Auto Show late last year, saying "We're known for a few good things off road, but you'll see us expand into high speed off road."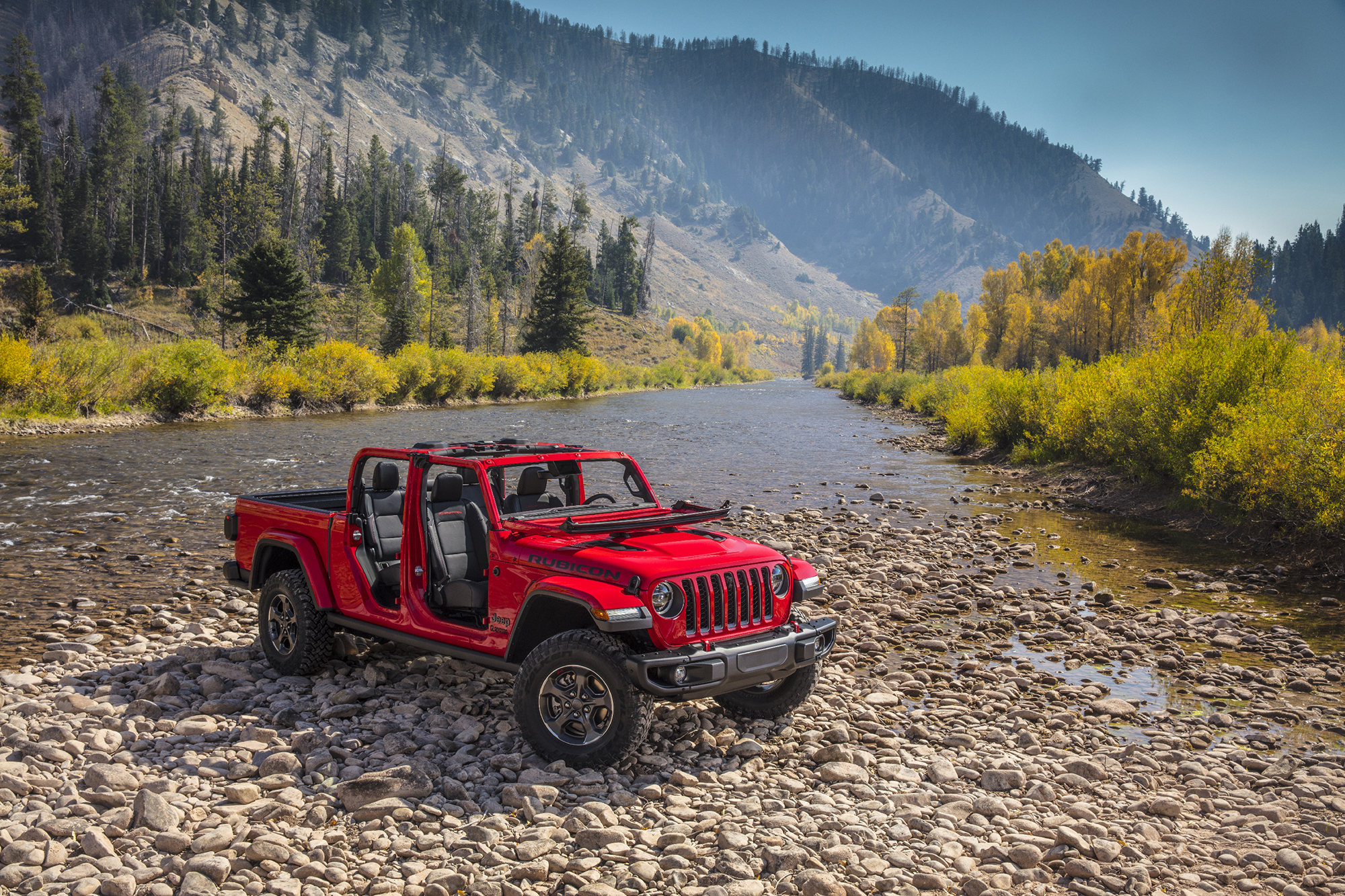 The Jeep Gladiator truck itself will already have a brand-first, high speed off-road calibration when the vehicle arrives in a few months. This system will allow drivers to keep the front sway bar connected if they wish, while unlocking the front differential and electronically locking the rear—meaning the Gladiator will maintain excellent traction at high speed over both dirt and sand.
So what would make a Hercules Gladiator truck different? Again, FCA isn't sharing but perhaps stuffing it with a more powerful engine like the 5.7L Hemi, 6.2L supercharged Hellcat, or even a re-tuned Pentastar 3.6L that ups its horsepower rating. Currently, the Gladiator is scheduled at launch to get FCA's tried-and-true Pentastar that throws out 285 horsepower and 260 lb.-ft of torque. In comparison, Ford's Raptor has a 3.5L EcoBoost engine generating 450 horsepower and 510 lb.-ft of torque.
It could also mean other upgrades like stronger suspension components, lighter weight bumpers, different side protection, as well as a more aerodynamic and aggressive-looking hood and fenders.
However, retooling parts and going through all the engineering hoops to fit a more powerful engine would add cost to a vehicle already expected to be several thousand dollars above a comparable JL Wrangler. And with entry-level Ford Raptors coming in at around $52K, it is hard to see Jeep bringing a Hercules to market at, or around, that cost. At least one that would have the necessary components to make it a proper competitor.
The Jeep Gladiator is currently launching in four trim levels: Sport, Sport S, Overland and Rubicon, and is expected to hit showrooms in April.
For more information on the Gladiator, you can check out our JT Gladiator truck page.