by Devyn Schulte
Quadratec Channel Correspondent
Whether your Jeep is fresh off the lot, something you've been daily driving awhile, or even just a backup ride that you take to and from the trail, replacing that weak factory front bumper with something strong and durable should be near the top of your modification list.
What to choose, though? Well, picking out a new bumper may not be as fun as taking a trip down the Rubicon Trail, but it does offer a great chance to put a protective and personalized stamp right on the front of your vehicle.
These days, there are way more than just flat or tubular bumper styles and three of the most popular are size-related: full width, mid-width and stubby. Each provides different levels of protection and capability when off road, as well as the options of recovery points and winch mounts—some even giving you additional spots for fog and auxiliary lighting.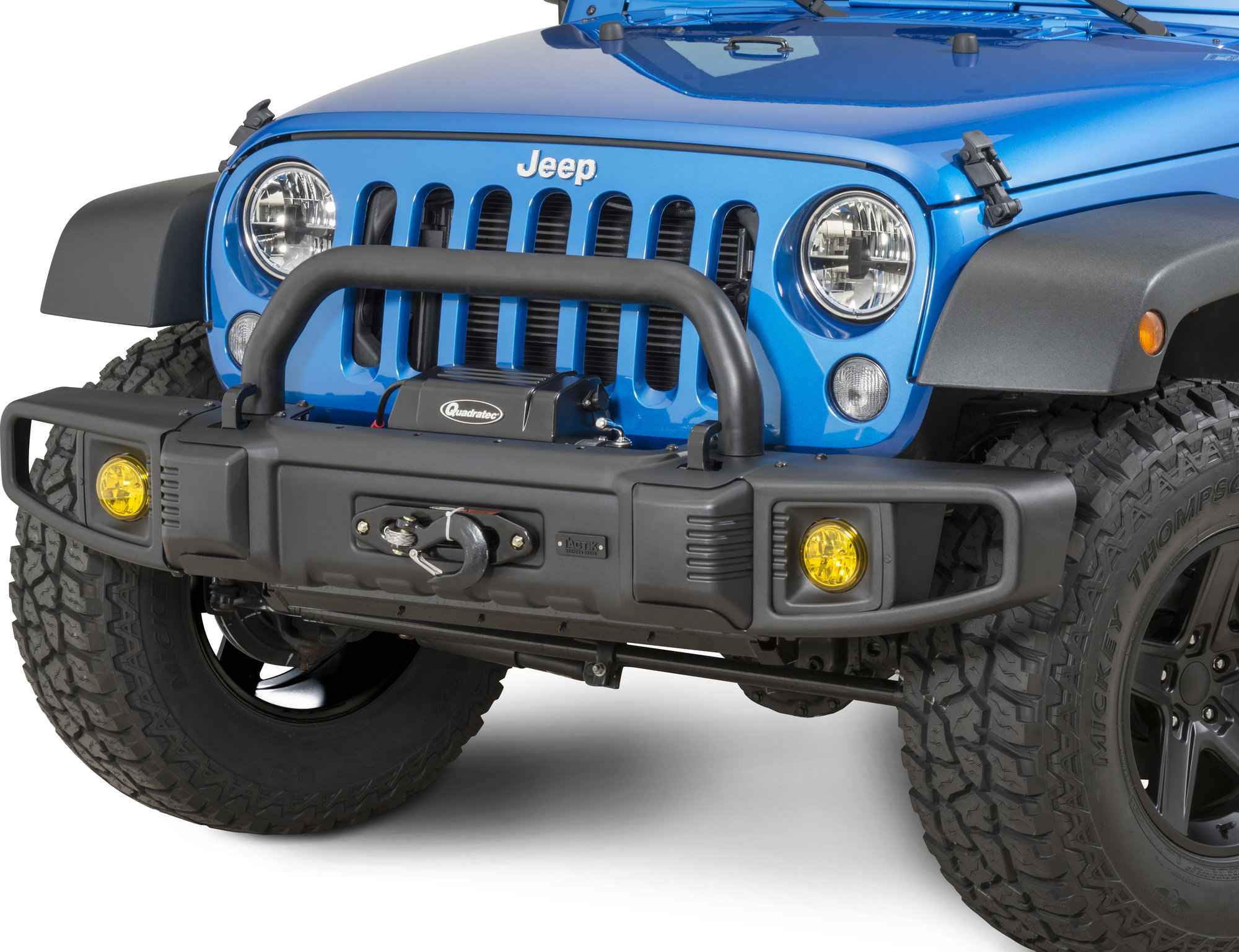 Let's first look at full width bumpers. A full-width bumper is going to be the same size as the front face of your Jeep including the fender flares, and in our experience this style tends to be the most popular of the three. In the event of a collision, it provides the maximum level of protection for your fenders, flares and tires. It can also be helpful on some off-road excursions where brush or low tree branches need to be pushed out of the way in order to protect fenders. However, protection aside, these full width bumpers can somewhat limit your Jeep's capability while off-road with things like approach angles and tire articulation because of its length. This, in turn, can sometimes hamper performance when faced with large obstacles such as fallen trees, boulders, or steep elevation changes.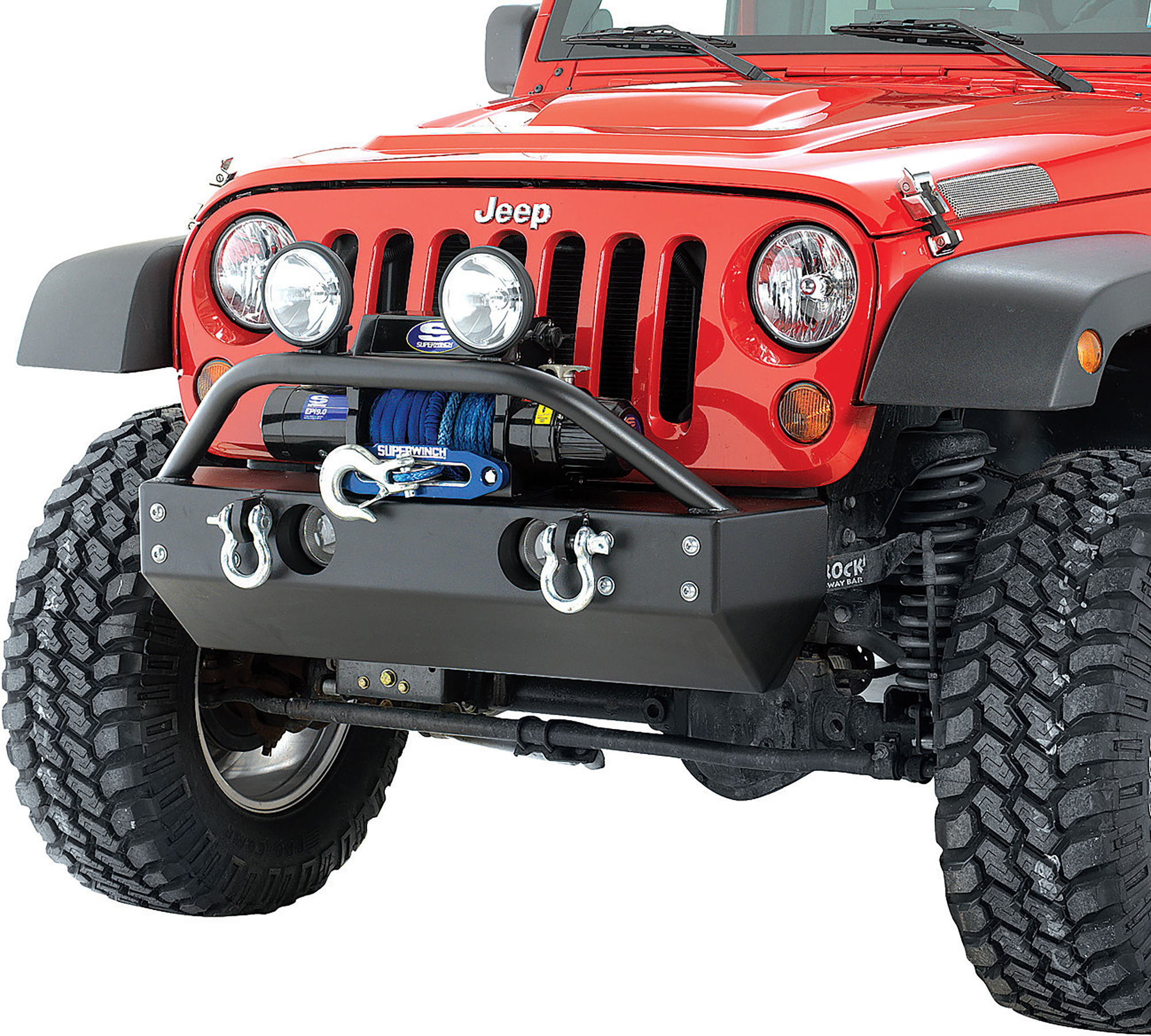 Next let's look at stubby bumpers. As the name implies, it is the narrowest of bumper width options and typically does not extend beyond the width of the grille. While this kind of product does provide strong protection for the central grille area, its shorter width leaves tires and fenders, as well as crucial suspension parts, open to potential impacts and damage. What they lack in protection, though, stubby bumpers do make up in trail performance. In fact, we've found they are extremely popular with those who love more technical off-road driving because that shorter profile allows your tires access to more terrain. This means easier approach angles, unhampered tire articulation and less of a chance the bumper will get hung up on something. Keep in mind though, if the majority of your driving is on pavement, a stubby bumper may not be your best option because the overall amount of protection just isn't there.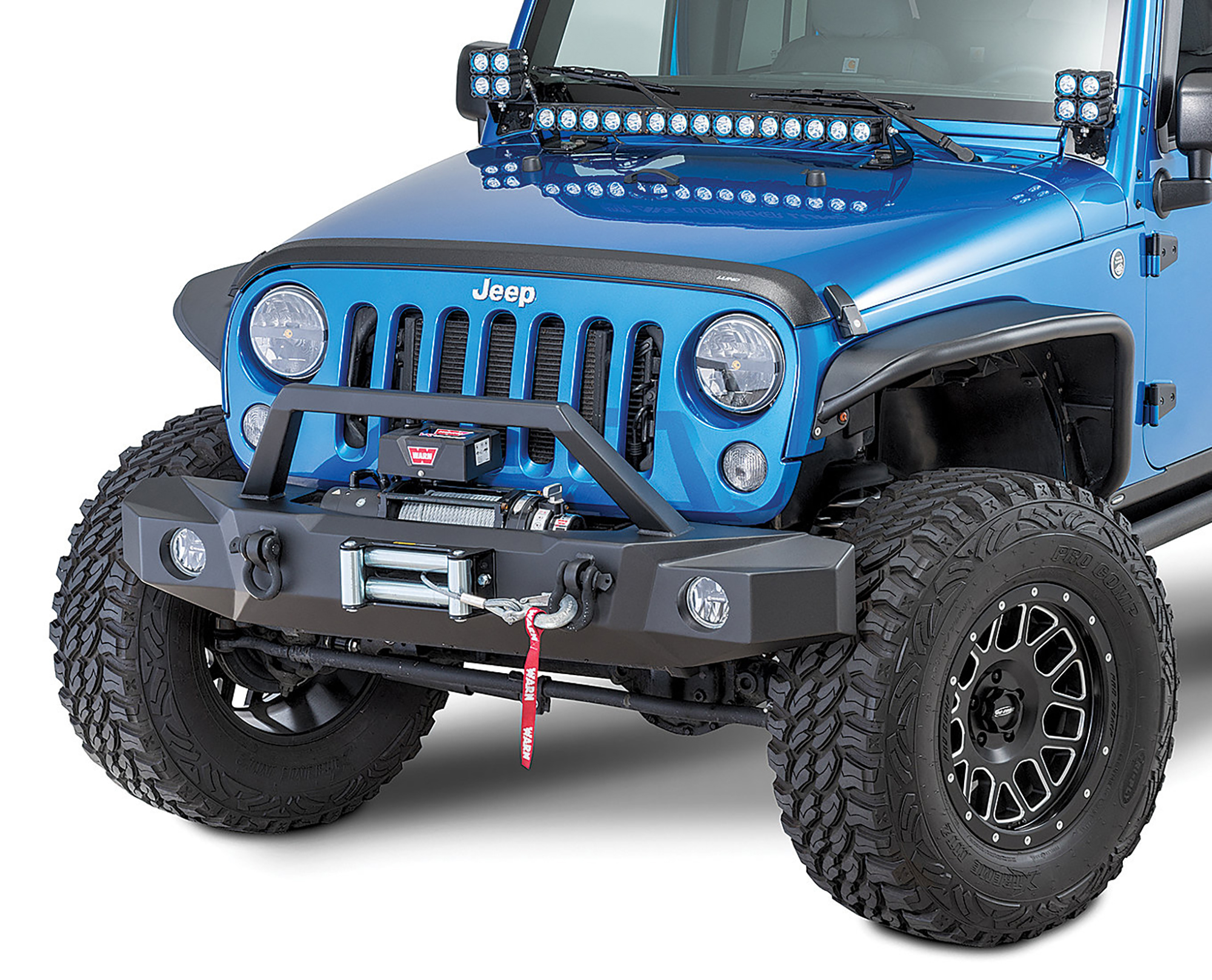 Last are mid-width bumpers which usually extend out slightly beyond the grille, but not to the outer edge of the factory fender flares. This style offers you a good compromise between the protection of a full width bumper, and the off road capabilities afforded by a stubby bumper, as it still protects the grille and fender areas, but does not extend out far enough to hinder tire clearance. If you are a weekend off-road enthusiast, and use your vehicle as a daily driver during the week, this bumper may make the most sense for you in both areas.