by Rick Rotondo
Quadratec Channel Staff Writer
No one has ever confused the ride inside a Jeep Wrangler as something akin to a luxury experience. Yeah, the newest ones certainly have a bit more 'smoothness' to them as compared to an older TJ or YJ, but at the end of the day it is still a solid axle vehicle that transfers much of the force from all those bumps and pothole dips right to your seat.
However, that doesn't mean you have to live with an overall ragged ride quality. And a large part how you ride is the type of shocks you utilize.
Shock absorbers are one of the most integral components of a vehicle's suspension system. In short, on a Jeep, shocks dampen and convert energy from axle movement into heat, and the better that process, the better your handling and ride quality.
Here is the good news for Jeep owners — while it certainly appears there are dozens of different shock types out there to choose from — they all fall into a few popular categories: monotube, twin-tube, remote reservoir and coil overs. Choosing the right one from these different styles can be a bit of a challenge as you need to take an honest look at your driving style, but hopefully we can help get you moving in the right direction.
Let's start off on the lower end of the scale with twin-tube shocks. In case the name didn't give it away, these shocks consist of two tubes, or chambers, that employ either fluid or gas to help dampen vibrations during the driving process.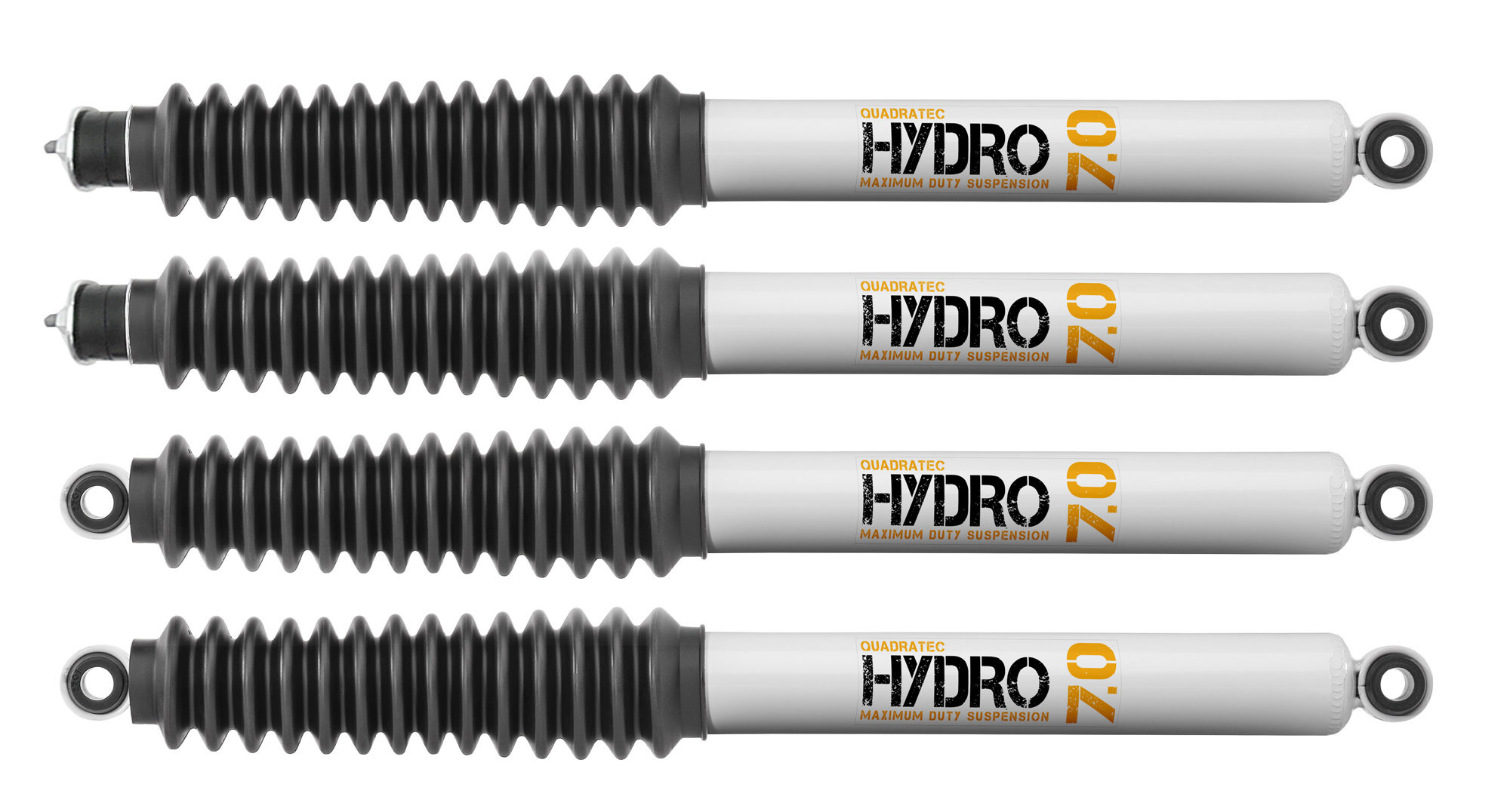 One style of twin-tube shock is known as the Hydro series, such as the Quadratec 7.0. These use an internal hydraulic fluid that can travel from a working chamber into the outer chamber via valves to provide a moderately better ride than factory shocks. The other style, termed Nitro like the Quadratec 8.0 series shock, uses 150 pounds per square inch (psi) of nitrogen to instigate better handling. This method allows for a more instant response to changing driving conditions while providing a more firm ride.
Twin-tube shocks tend to be the most affordable shocks out there, but that lower price is tempered by its limitations. Twin-tube shocks do not dissipate heat very well, and tend to have issues under higher stress, so normally these shocks are best for those who use their Jeep as mainly a daily driver.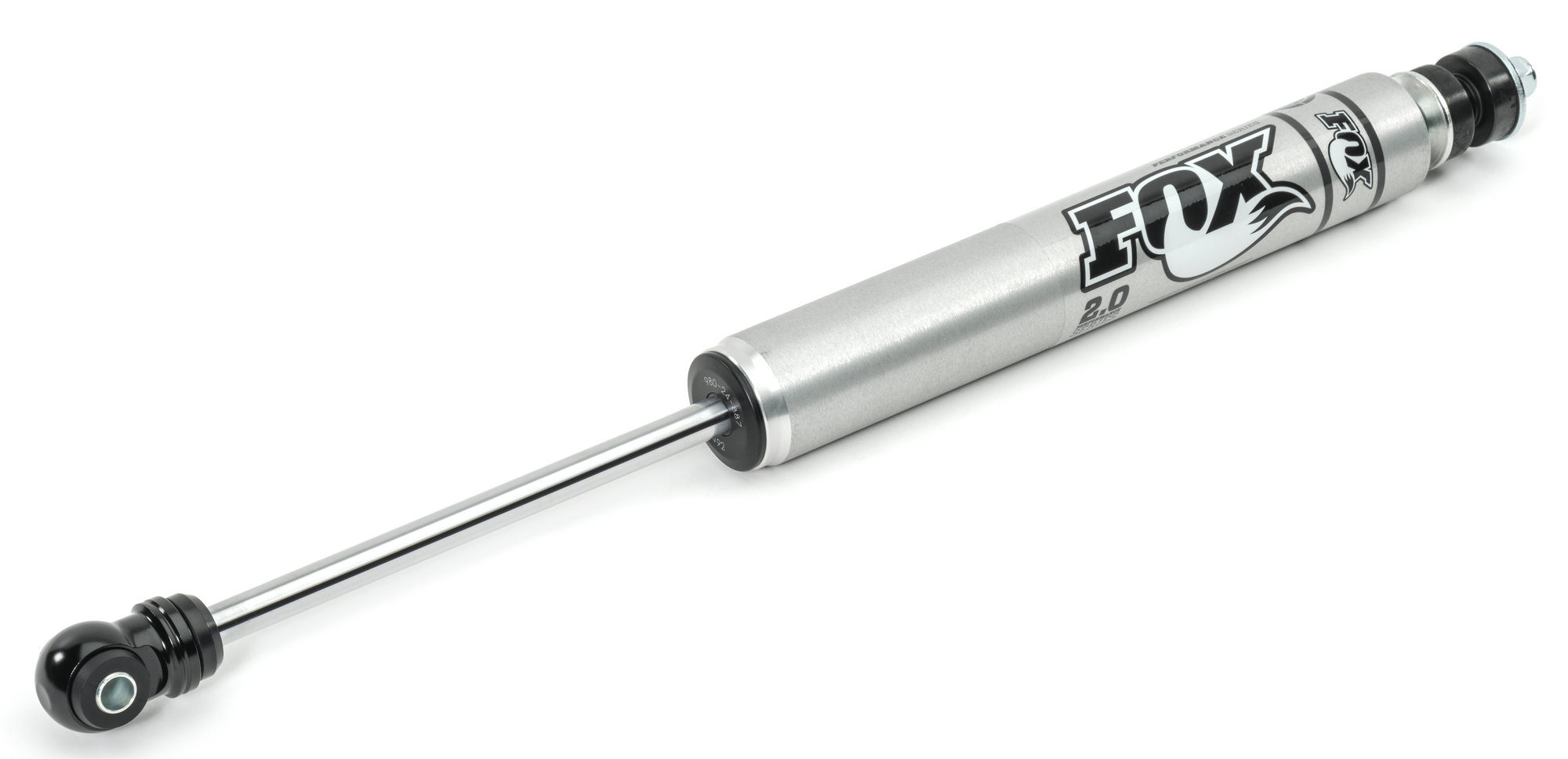 After twin-tube, we take a step up to monotube shocks which, in our experience, tend to be the most popular shock on the market these days. That's because they are still generally affordable, yet offer a superior ride thanks to their higher pressure rating and cooler operating temperature. Monotube shocks utilize a single valve mechanism that helps regulate internal nitrogen gas and apply pressure equally — giving you much better vibration dampening. For daily drivers, this means your Jeep will have noticeably improved handling and a smoother ride over factory shocks, while off-roaders gain a shock that can successfully deal with the added stress trail driving brings.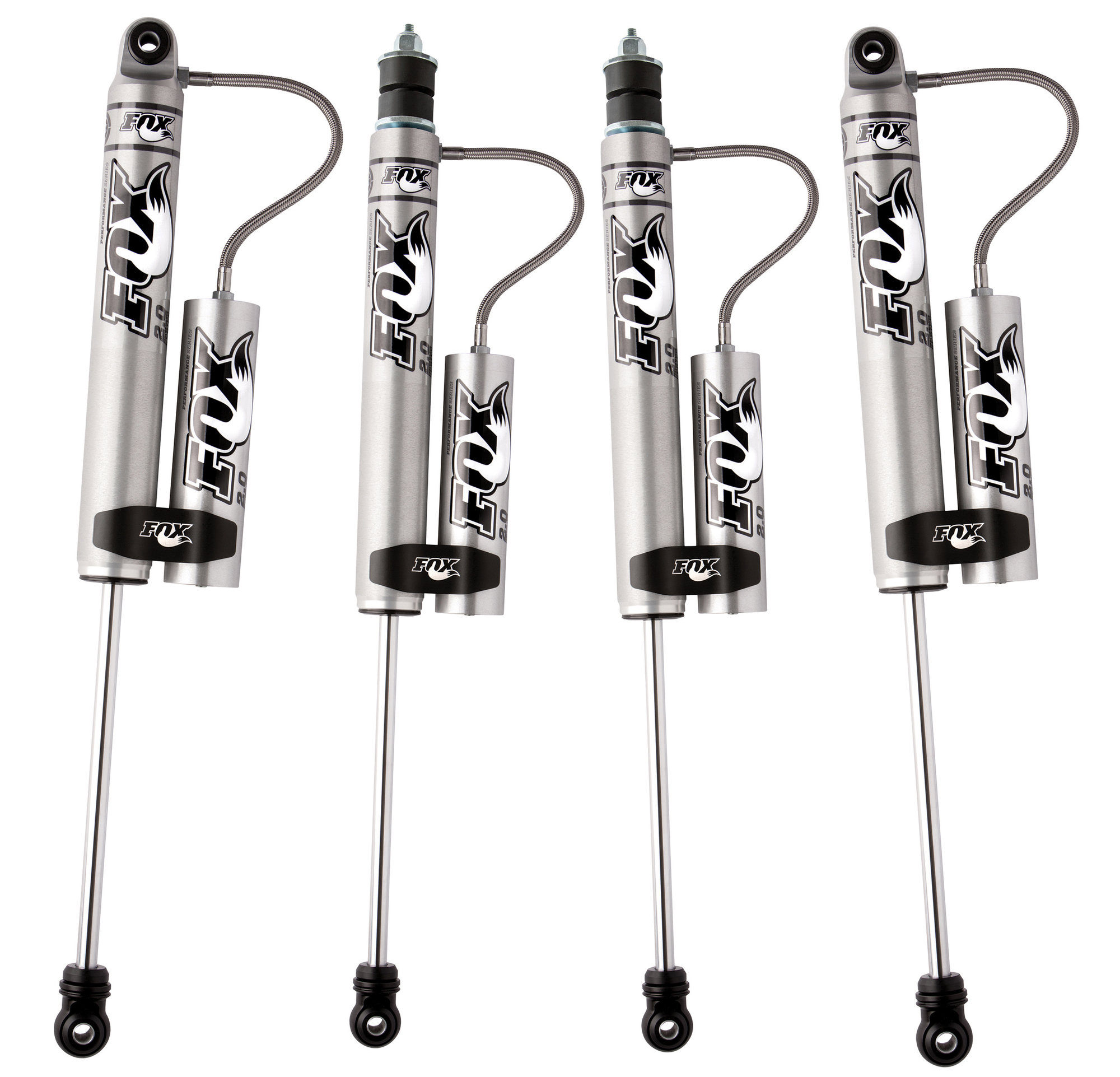 Now it is time to step it up a notch. Do you consider yourself an enthusiast who enjoys high speed, off-road runs? Do you four-wheel on the toughest trails you can find? Is your shock budget pretty significant? Well, if you answered yes to any of these questions then you need to seriously consider remote reservoir shocks. This style of shock, while on the higher end of the price scale, allows you to confidently explore more extreme-type terrain for longer without the shock experiencing fading/overheating. The remote reservoir is designed for additional fluid capacity, which helps keep the shock cooler. This, in turn, keeps it functioning at a high level during even the toughest off-road conditions.
Remote reservoir shocks are also very handy for the Overlanding crowd — where longer travel to remote destinations often requires driving over different conditions like washboard trails, extreme altitude changes, or off-camber angles that can really overheat other styles of shocks.
There is one more style to consider, especially if you are among the off-road racing crowd. And that is the Coil Over shock. This type is a dual shock/spring setup, and is extremely beneficial if you race your Jeep at higher speeds in off road competitions, or are looking for custom valving in your shocks. Installing these usually requires you to weld on custom brackets on which you mount the coil overs to give you the best possible ride. However, it is also something really designed for a certain segment that outside the normal daily driver/off-roader type.
In the end, it is up to you to decide which shocks are best for your application, driving style and budget. And hopefully, you now have a better understanding on the functions of each shock style, as well as how they can improve your overall ride quality.