New & Hot Lighting, Lenses, and Bulbs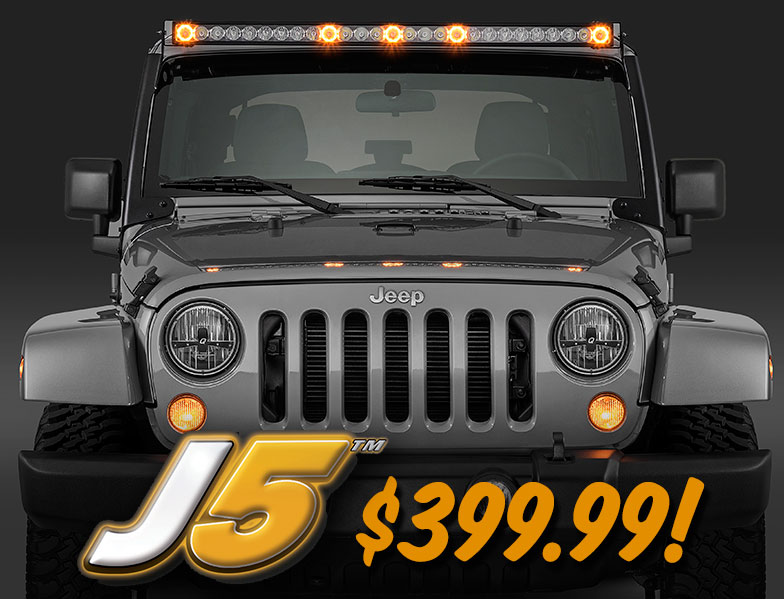 The dual purpose feature provides twice the utility and double the "cool factor".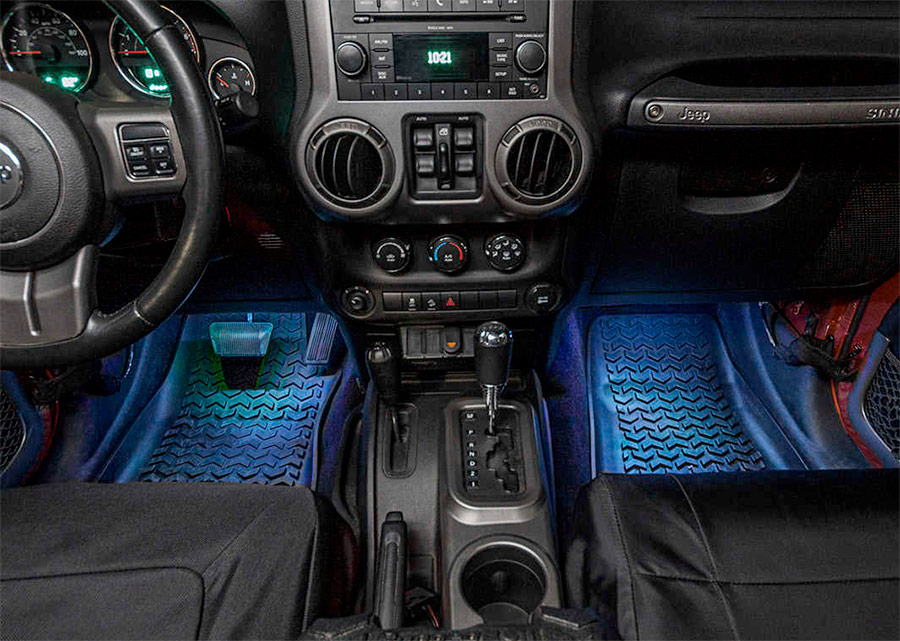 Multi-color LED interior lighting system for both front, rear foot well and cargo areas.
$99.99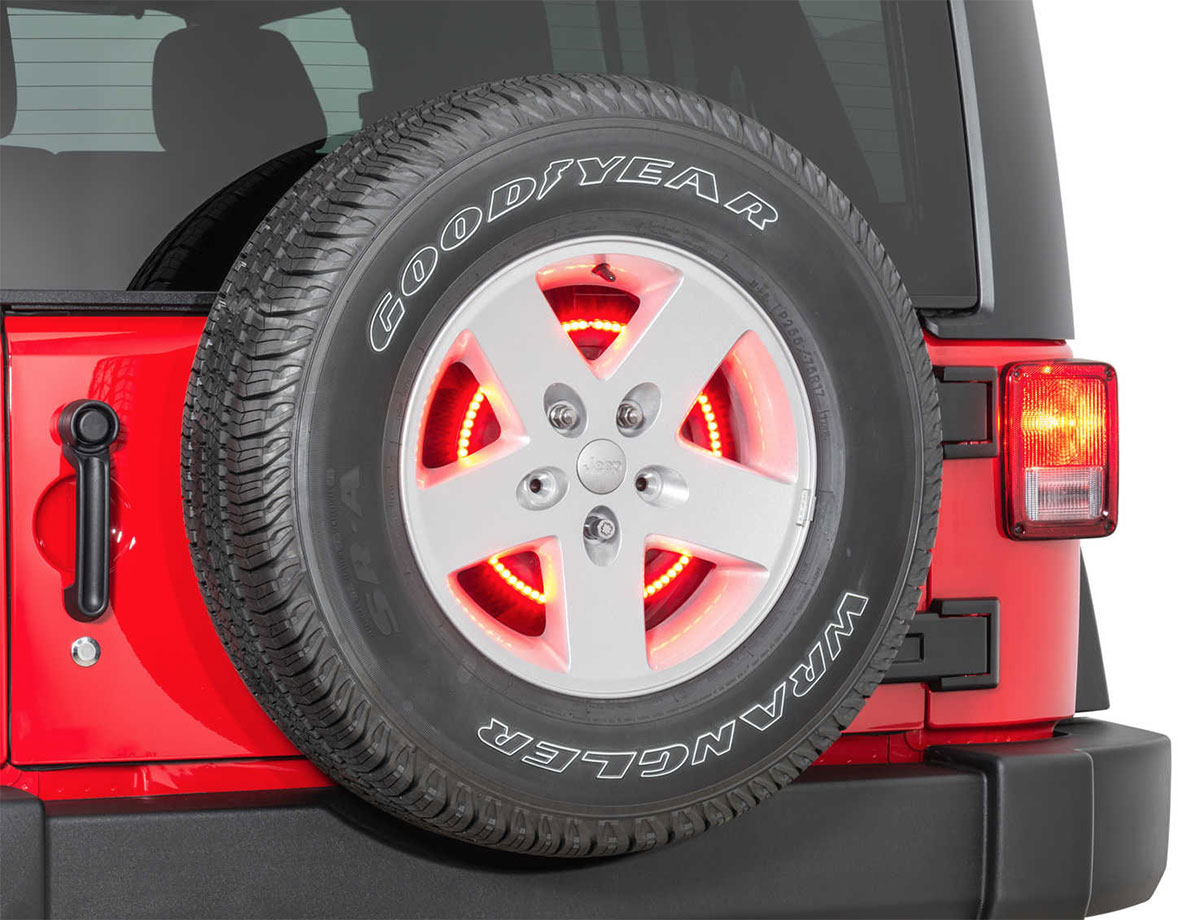 Stand out with a bright red ring of light! Don't worry about having an oversized spare tire blocking your factory brake light anymore.
$69.99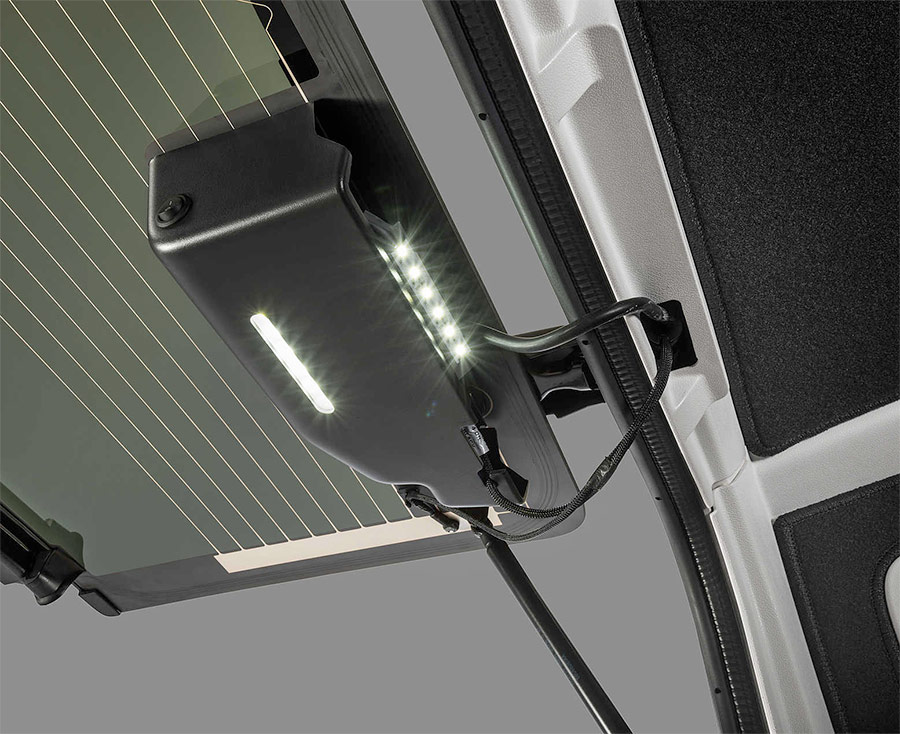 Add light to the cargo area of your 07-17 Wrangler. Easy to install on your factory hardtop.
$99.99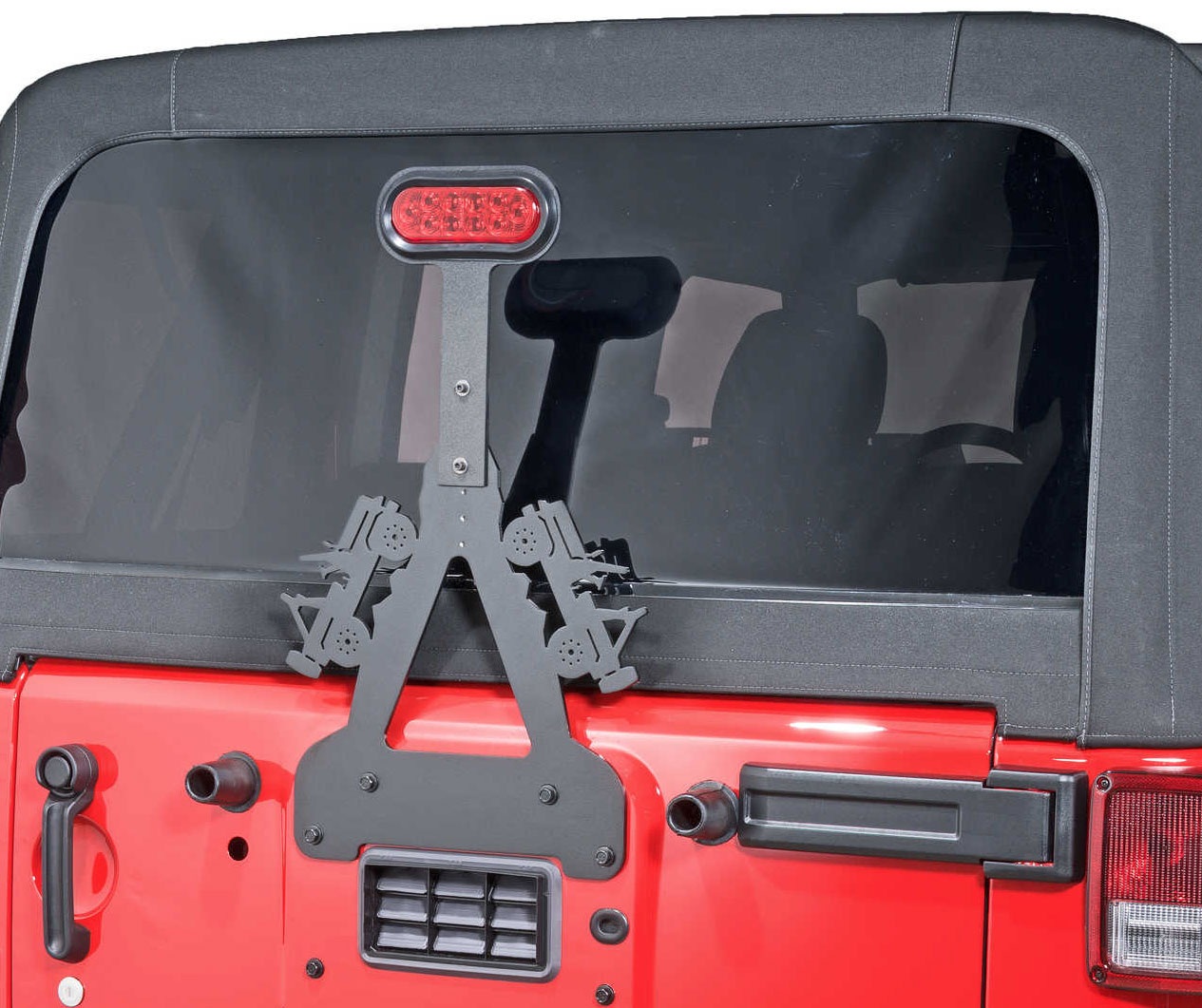 Oversize spare tires or rear bumper with tire swings make utilizing the factory tire carrier almost impossible. GraBars offers the perfect solution to this problem.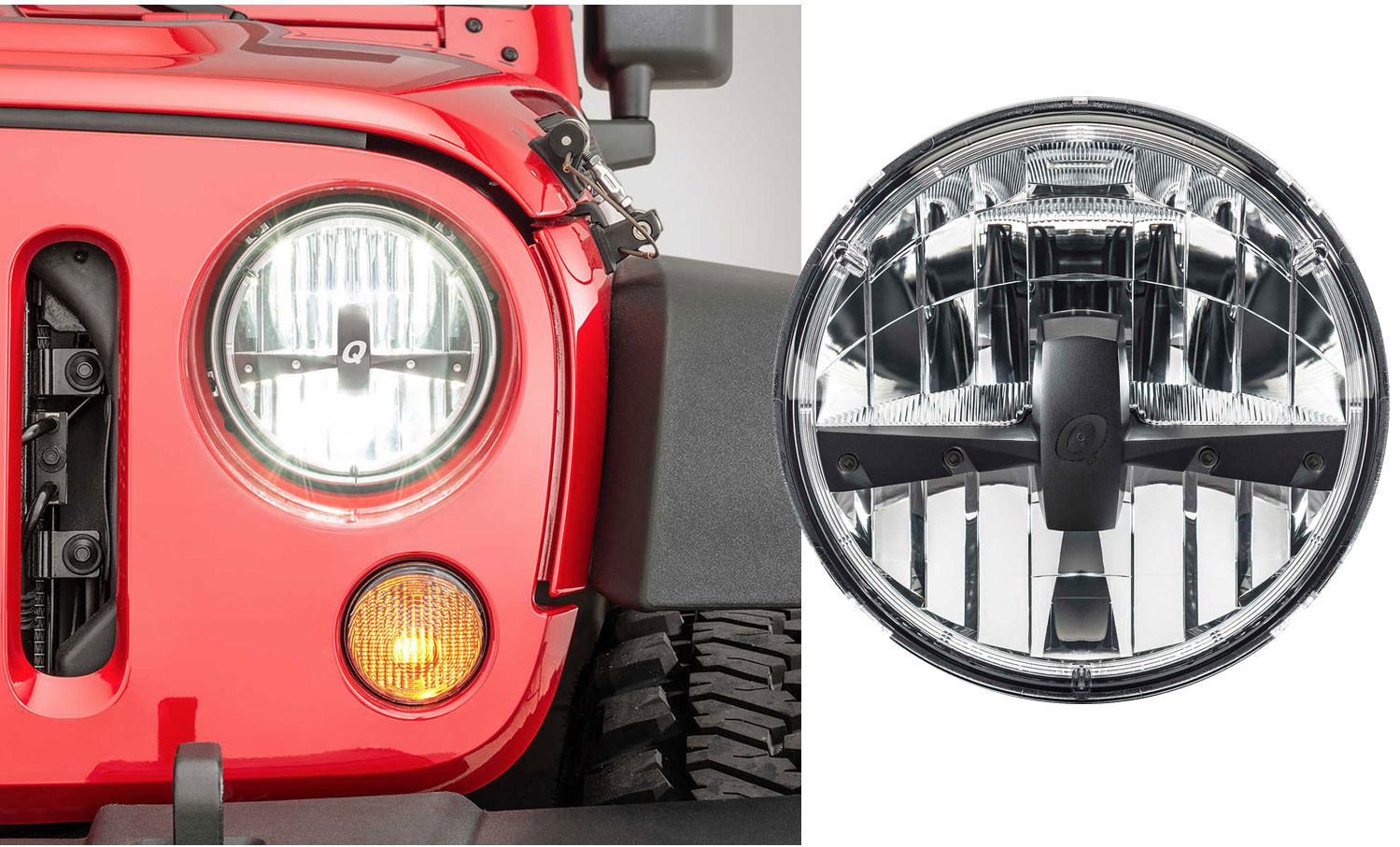 GEN II Upgraded Features:
Advanced Multi-Surface Low Beam Reflector Design for MAXIMUM Light Distribution
LED Low-Beam chip producing 81% MORE Lumens
Optimized Low Beam Cutoff
61% INCREASE in Illuminating Distance
New lower prices starting
From
$299.99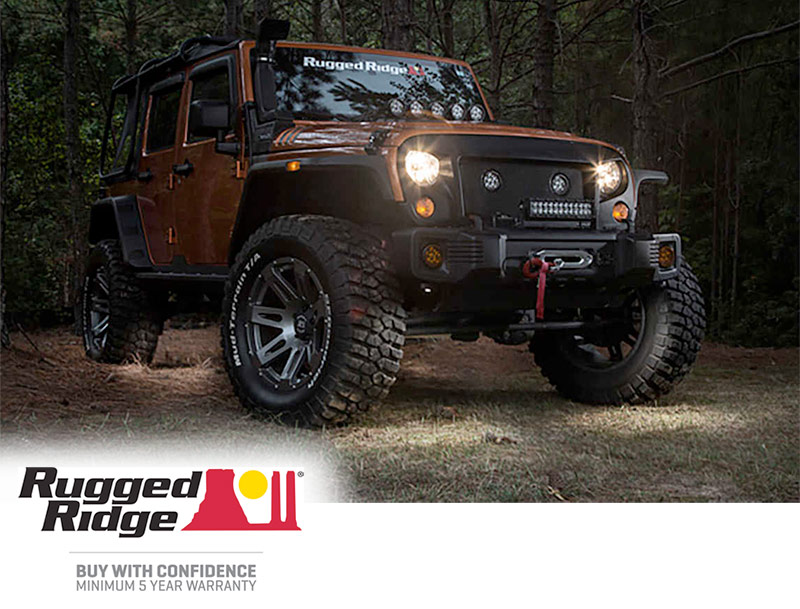 Rugged Ridge LED Rock Lights is a complete package to equip your Jeep or off-road vehicle so that you can see and be seen when piloting the trails after dark.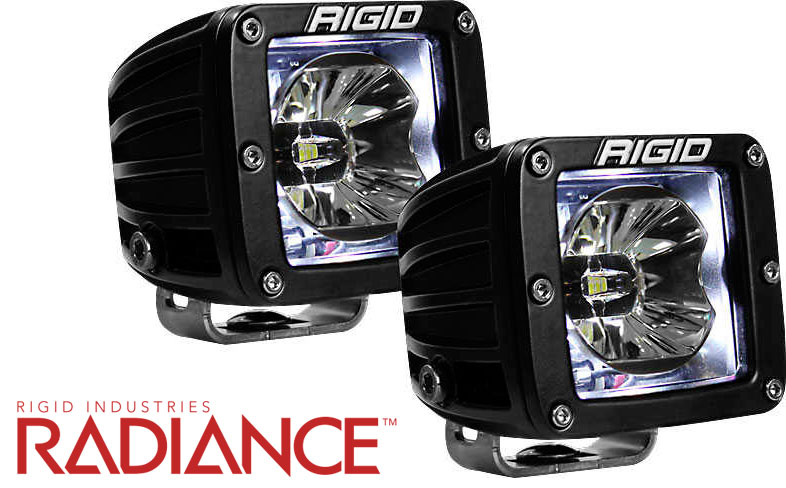 The all-new Rigid Industries' Radiance Pod is the perfect solution for those who want Rigid's legendary quality at a level everyone can attain.
$132.99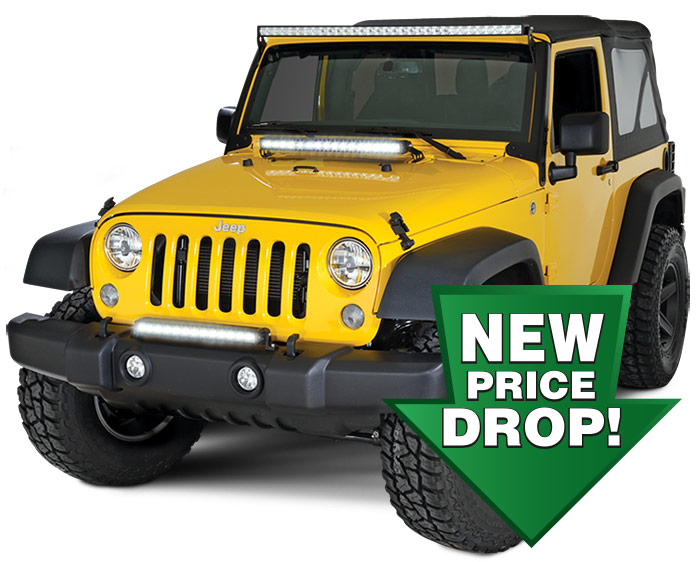 Quadratec's exclusive LED light Bars combine the power of individual 10W American made Cree LEDs with durable housings to endure the rigors of off-road use.
Quadratec LED Light Bars with Mounts
From
$269.97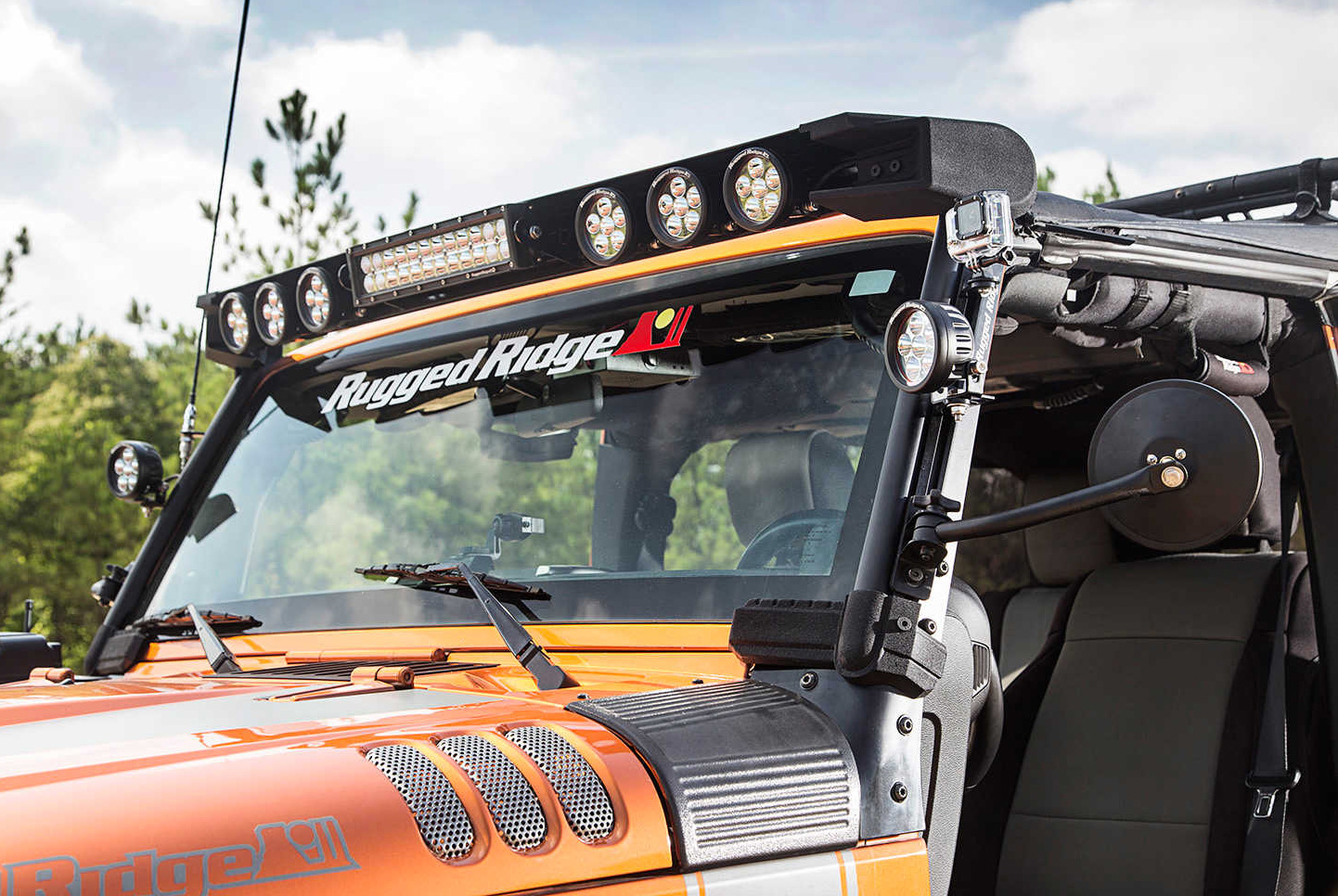 Rugged Ridge designed the new Elite Fast track Windshield Light Bar to be the most versatile component you'll likely ever bolt to your JK, allowing you to adapt your light bar configuration for your changing tastes or to better suit your needs.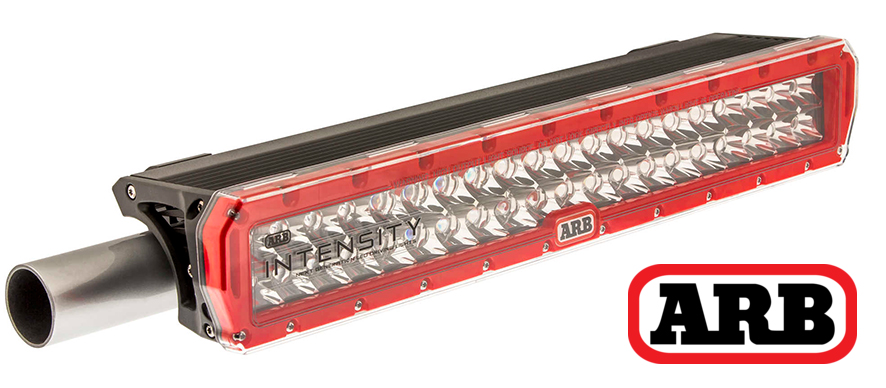 The Intensity 20in Light Bar from ARB feature 40 individual LEDs for a brilliant, high output auxiliary light.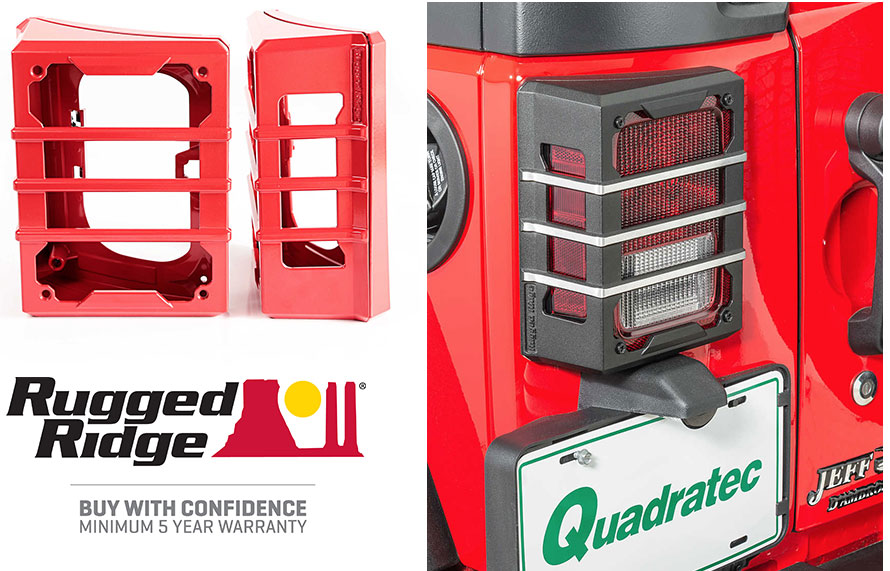 A stunning blend of Black Satin-textured Cast Aluminum and Brushed finishing details delivers unrivaled looks and equally impressive protection.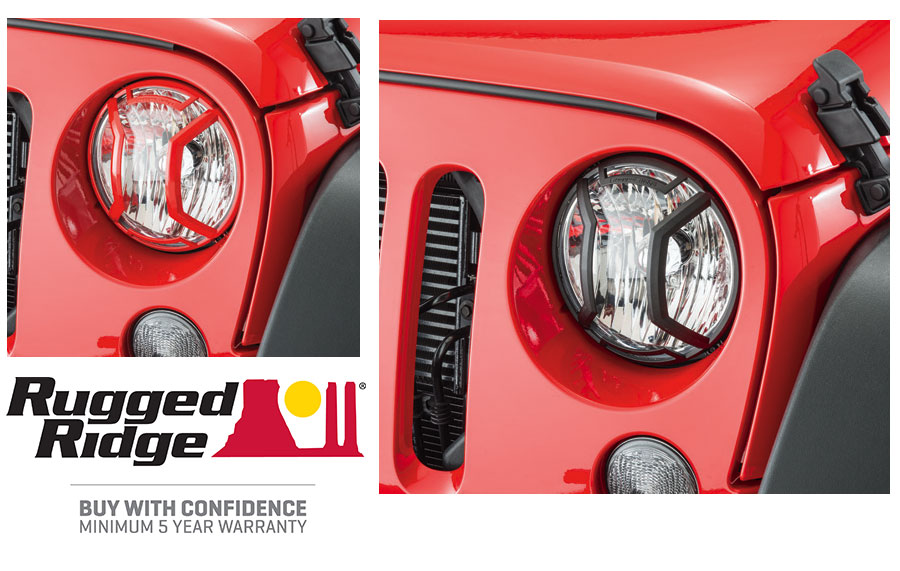 When it comes to protecting your headlights, choose the best - the ELITE.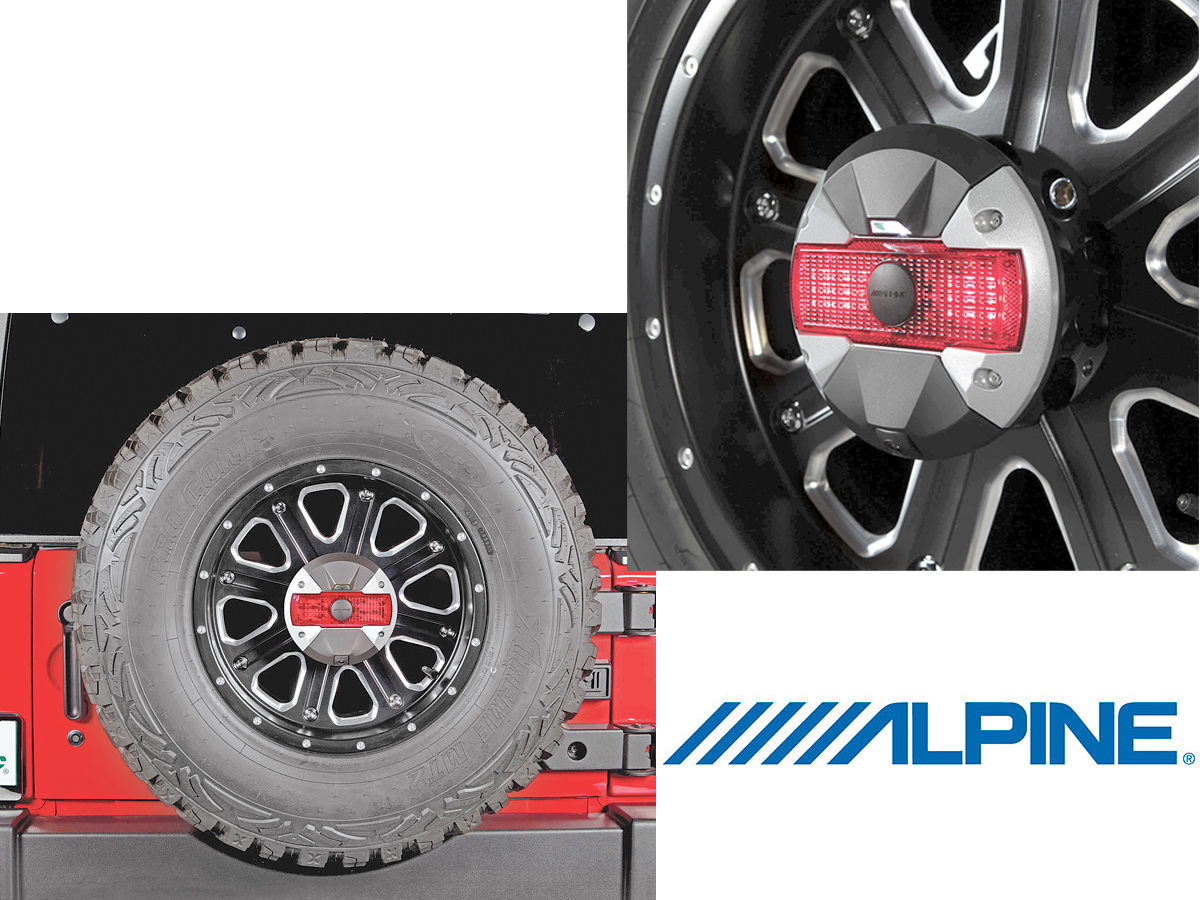 LED Reverse Light
Brake Light
Back Up Camera all in one!
$399.99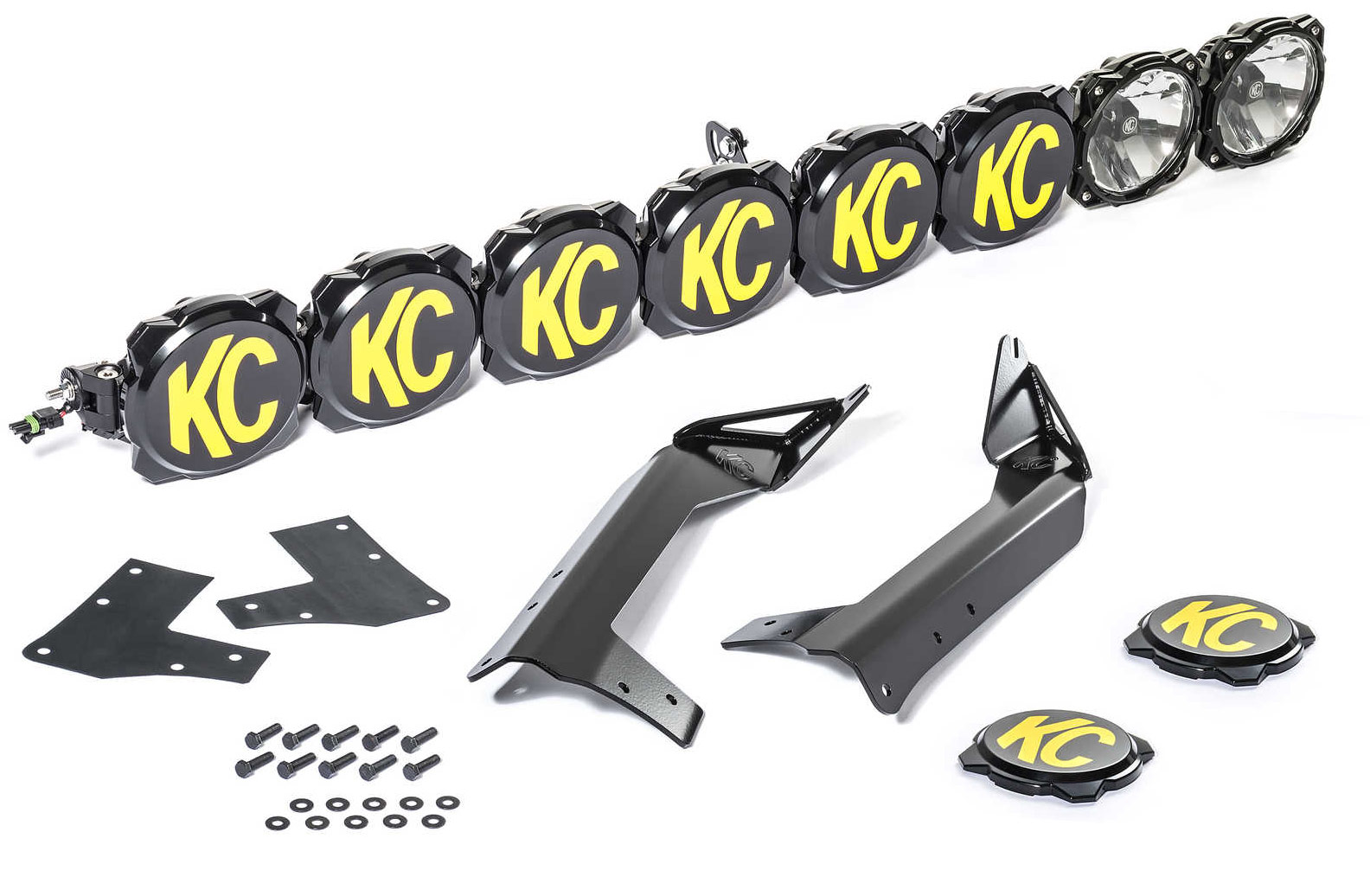 Inspired by endurance racing, and tested by KC athletes, the Pro6 shatters all performance benchmarks while providing the most durable and versatile light bar design available.

Limited time special pricing! Feature the patented KC shock mounting system that uses a heavy-duty rubber gasket to isolate the lens, reflector, and bulb from the metal housing.
Complete Pair Pacs
From
$89.99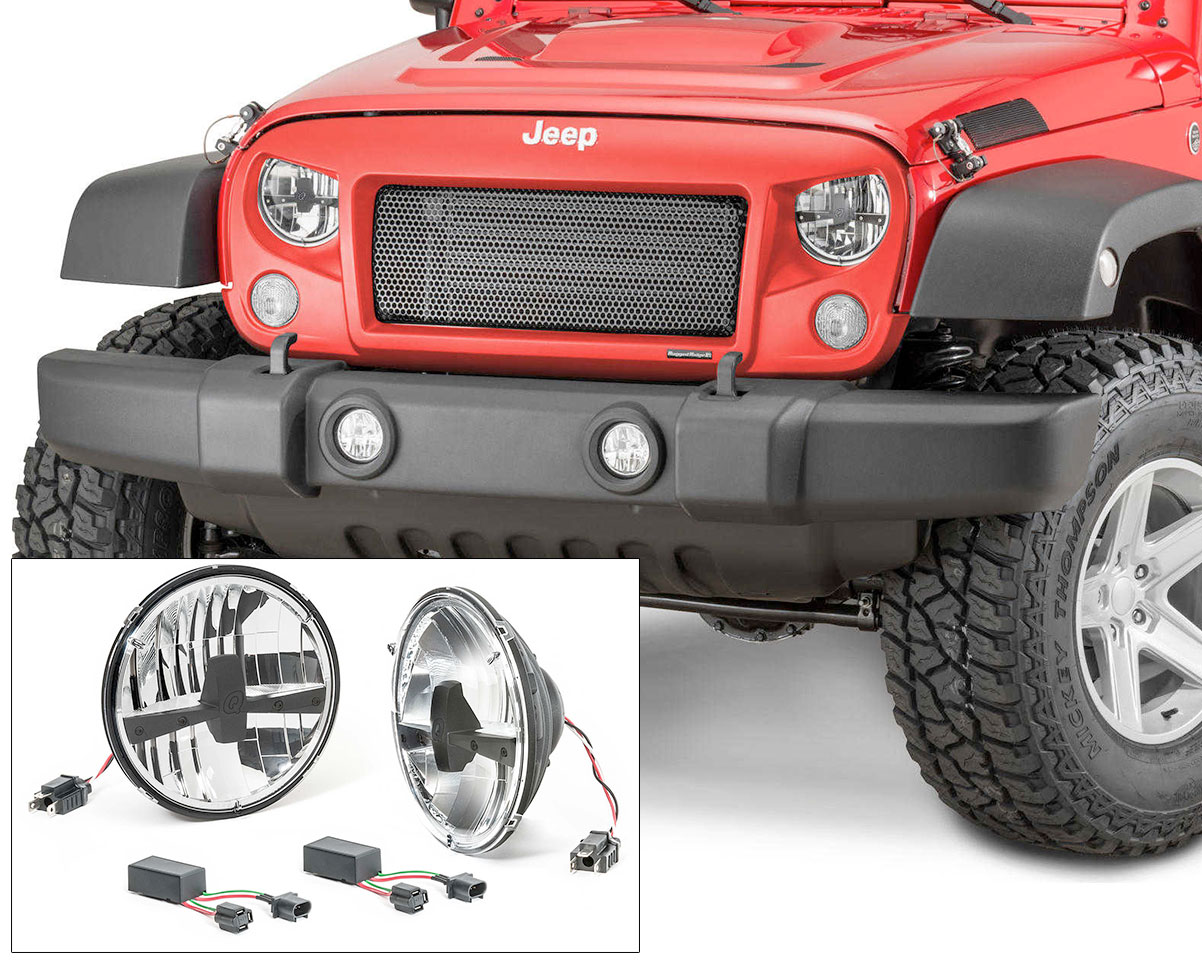 The Rugged Ridge stylized grille features an aggressive off-road design with a factory-like fit that allows Jeep owners to easily and dramatically change the look of their vehicle.
Rugged Ridge Spartan Grille System with Quadratec LED Headlights
From
$562.00

Save up to $115 with the purchase of New GEN II Q-Series LED Headlight & Fog Light Combos!
For 97-06 Jeep Wrangler from
$439.98
$554.98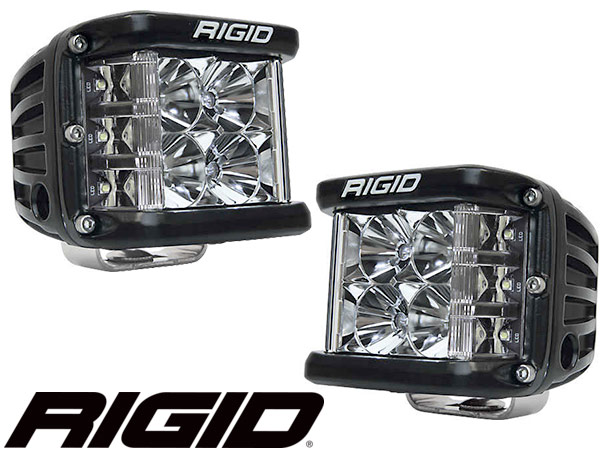 One of Rigid's most versatile, compact lighting solutions just got better with the D-SS, Dually Side Shooter LED cube.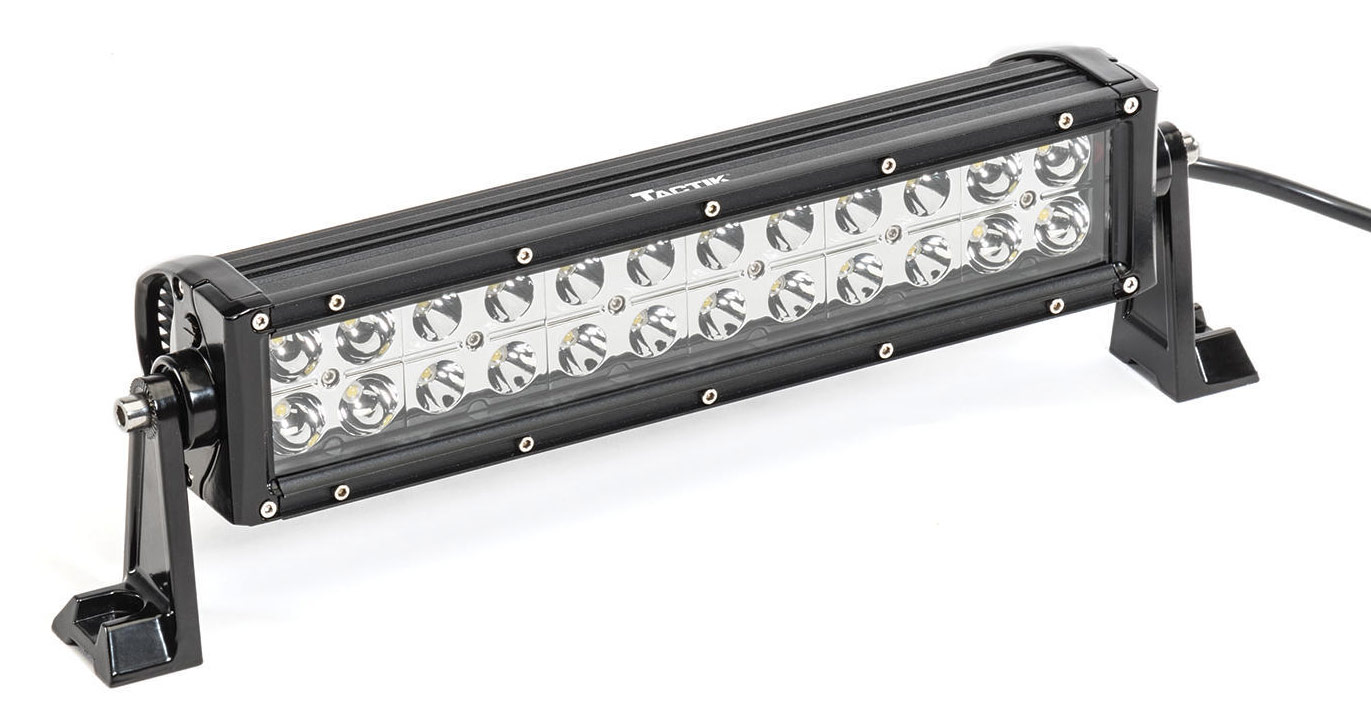 Tactik's LED light Bars combine the industry-leading power of American made Cree LEDs that exhibit super bright white 6000°K output that's close to natural sunshine.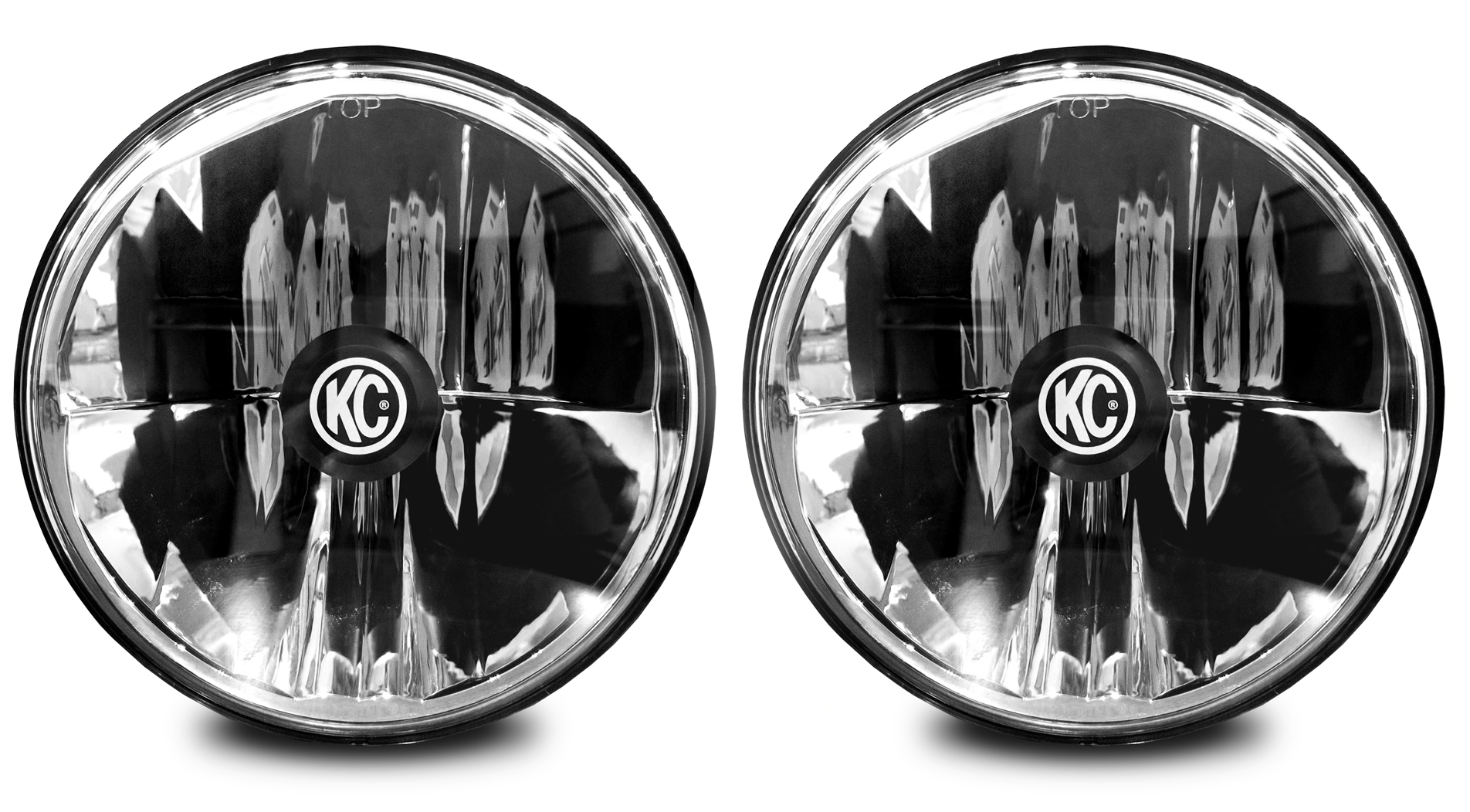 The all-new Gravity® LED 7" Headlight is fully DOT compliant and features patented GRD LED technology, High/Low beams with built-in DRL, and anti-flicker capacitors.
Gravity LED Headlights
From
$291.43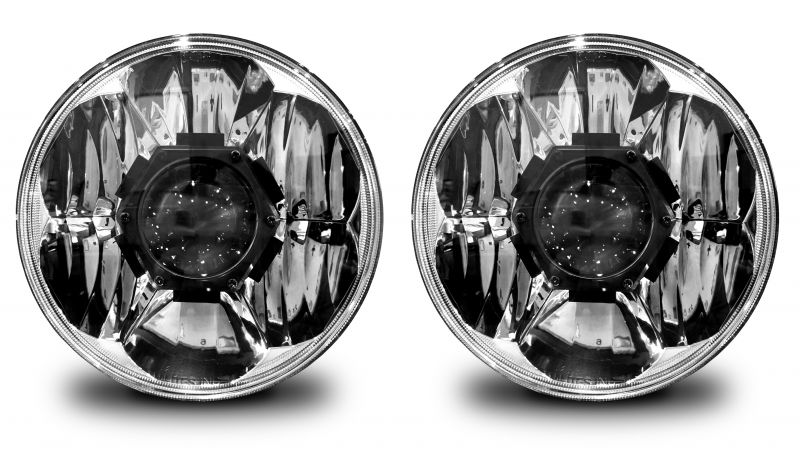 KC's Gravity LED Pro 7" Jeep JK Headlight replacement feature bright CREE LEDs for DOT low and high beams.
Gravity LED Pro Headlight
From
$395.69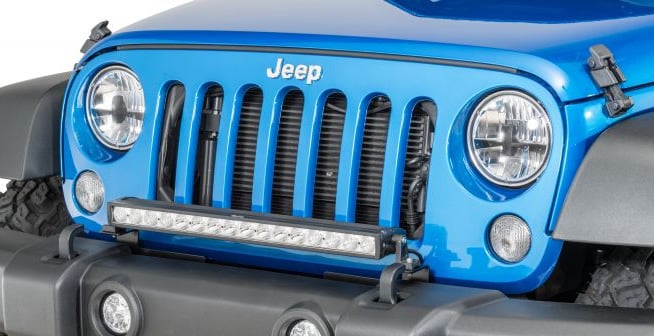 Enhance nighttime driving and the looks of your vehicle with our custom light mount brackets and your favorite style auxiliary LED light bar.
Light Mount Brackets
From
$59.99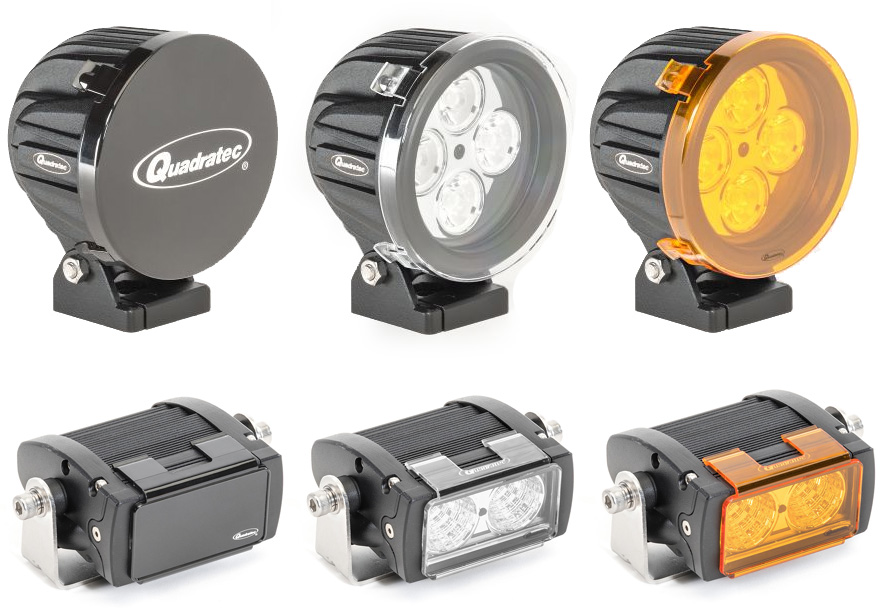 Made from injection molded polycarbonate plastic, our covers provide both style and function for your Quadratec LED lights.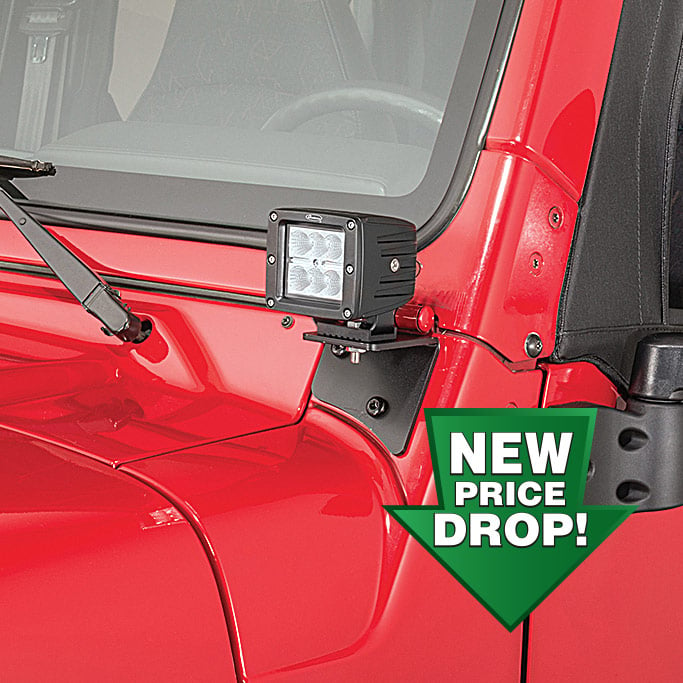 Close to natural sunlight.
Available in Flood and Spot beam patterns.
Deutsch-style connectors.
Quadratec 3" LED Cube Light Pair
From
$119.99