by Matt Konkle
Quadratec Channel Editor
They come from all over, the Jeeps do, descending one weekend a year on a sun splashed patch of earth just off Route 74 in York, Pennsylvania. Big ones and little. New and old. Lifted, stock, or others perhaps still in what their owners would call a perpetual state of modification.
It is not so much a calling that drives all of them, as it is a need. A need for challenge and conquest. For products. For excitement.
For acknowledgement.
Regardless of the reason, the annual PA Jeeps All Breeds Jeep Show has been satisfying these needs for thousands of Jeeps and enthusiasts year after year at the York County Fairgrounds. Something really for everyone, according to the show website.
This year's 24th annual edition kicks off Saturday from 8 a.m. to 5 p.m., while Sunday's hours are 8 a.m. to 3 p.m. The weather looks to be plenty hot this time around, and PA Jeeps plans to provide plenty of water stations to refill bottles, as well as misting stations for cooling down. Additionally, the stage area has plenty of shade for those looking to take a break.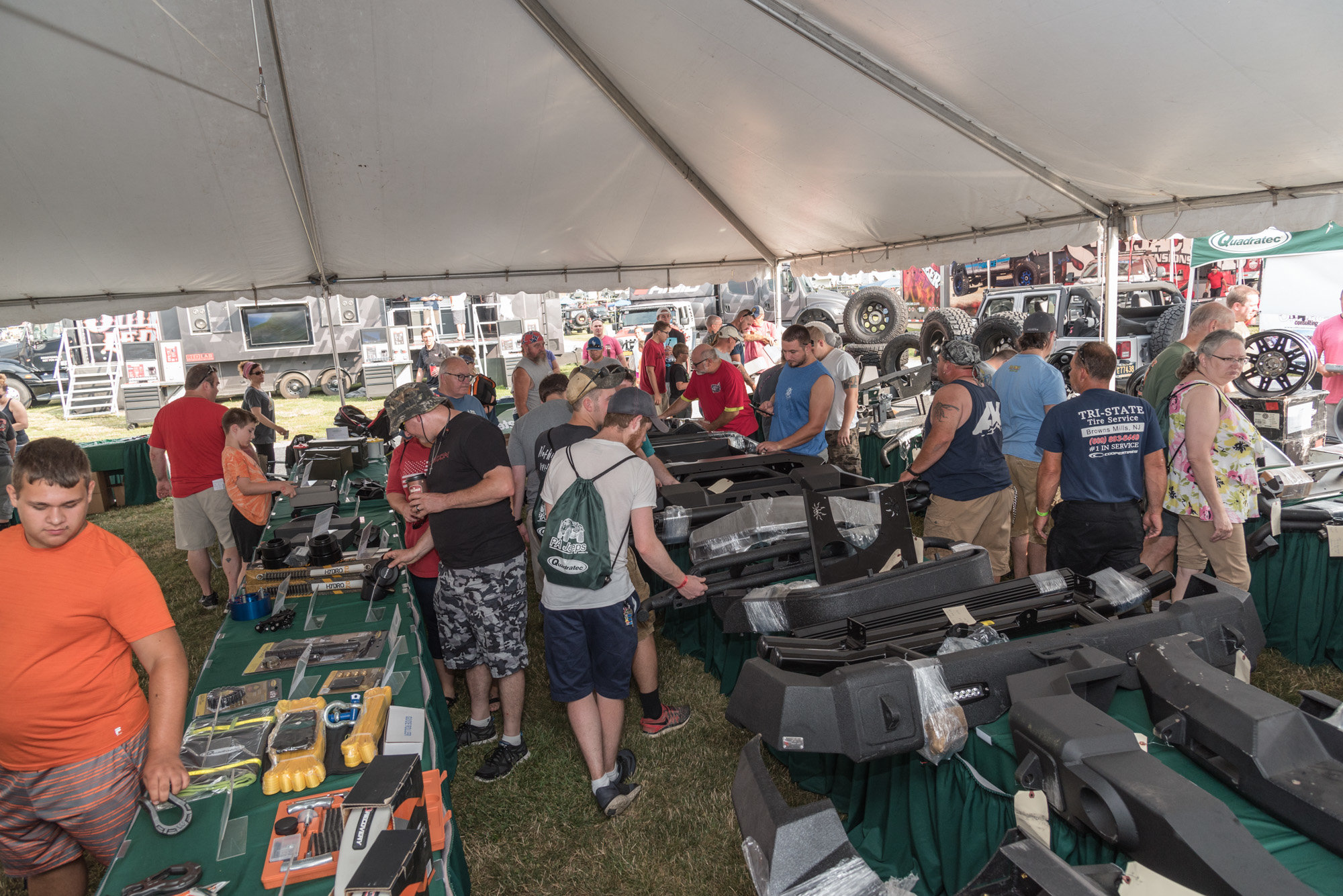 Quadratec once again is the event's premier sponsor this year, and will have a covered tent filled with merchandise including exclusive specials and plenty of scratch and dent discounted items. Keep in mind, the scratch and dent products do tend to disappear rather quickly, so plan accordingly if you spy something you like. The company will also have a new product ordering counter available for those looking to purchase items with the show discount, that are not in the tent.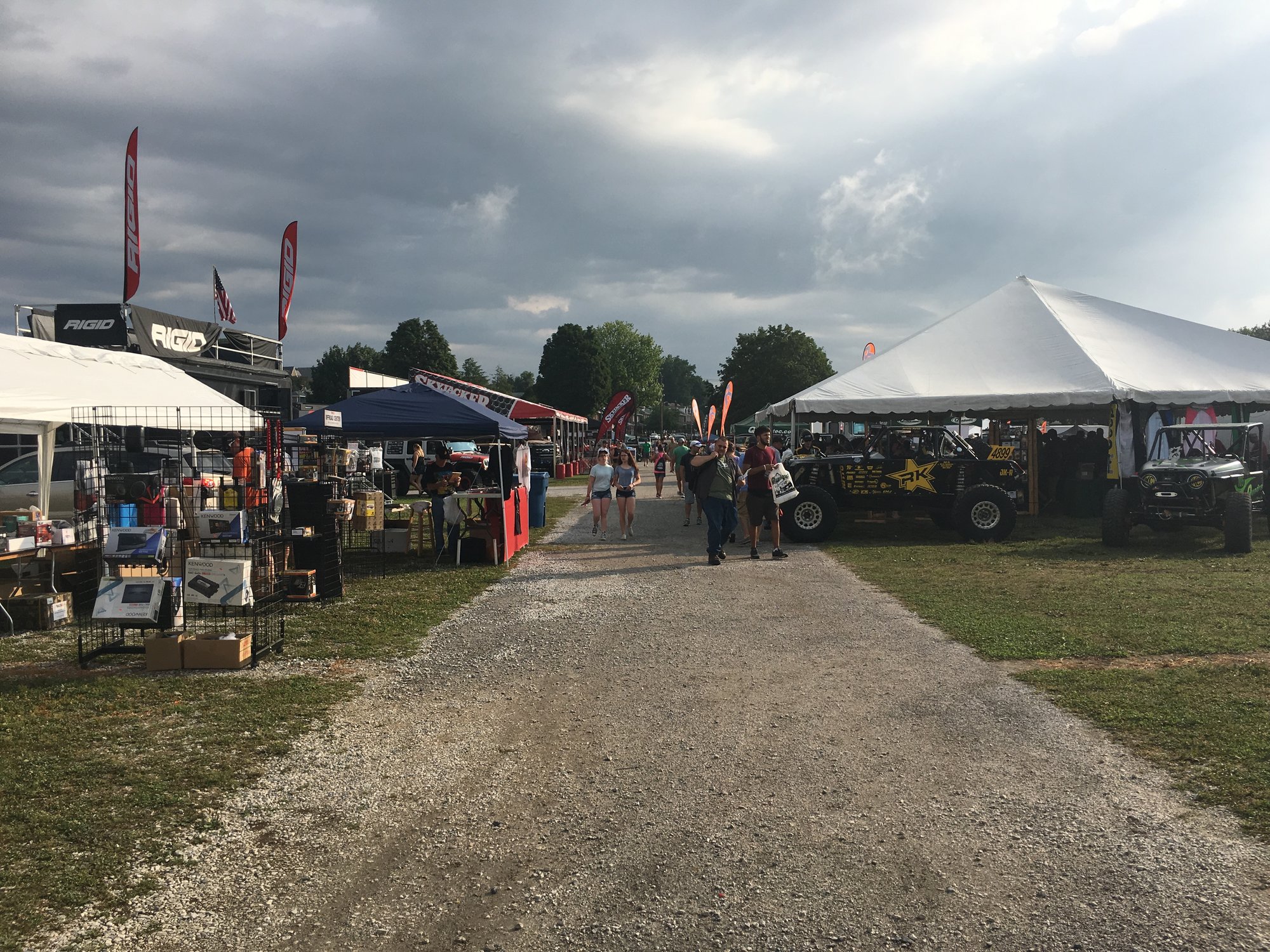 Not sure if a specific product will fit your needs, and want to check with the respective manufacturer rep? Well, with over 100 of the Jeep aftermarket's best vendors present, chances are you'll find who you need to answer that specific question.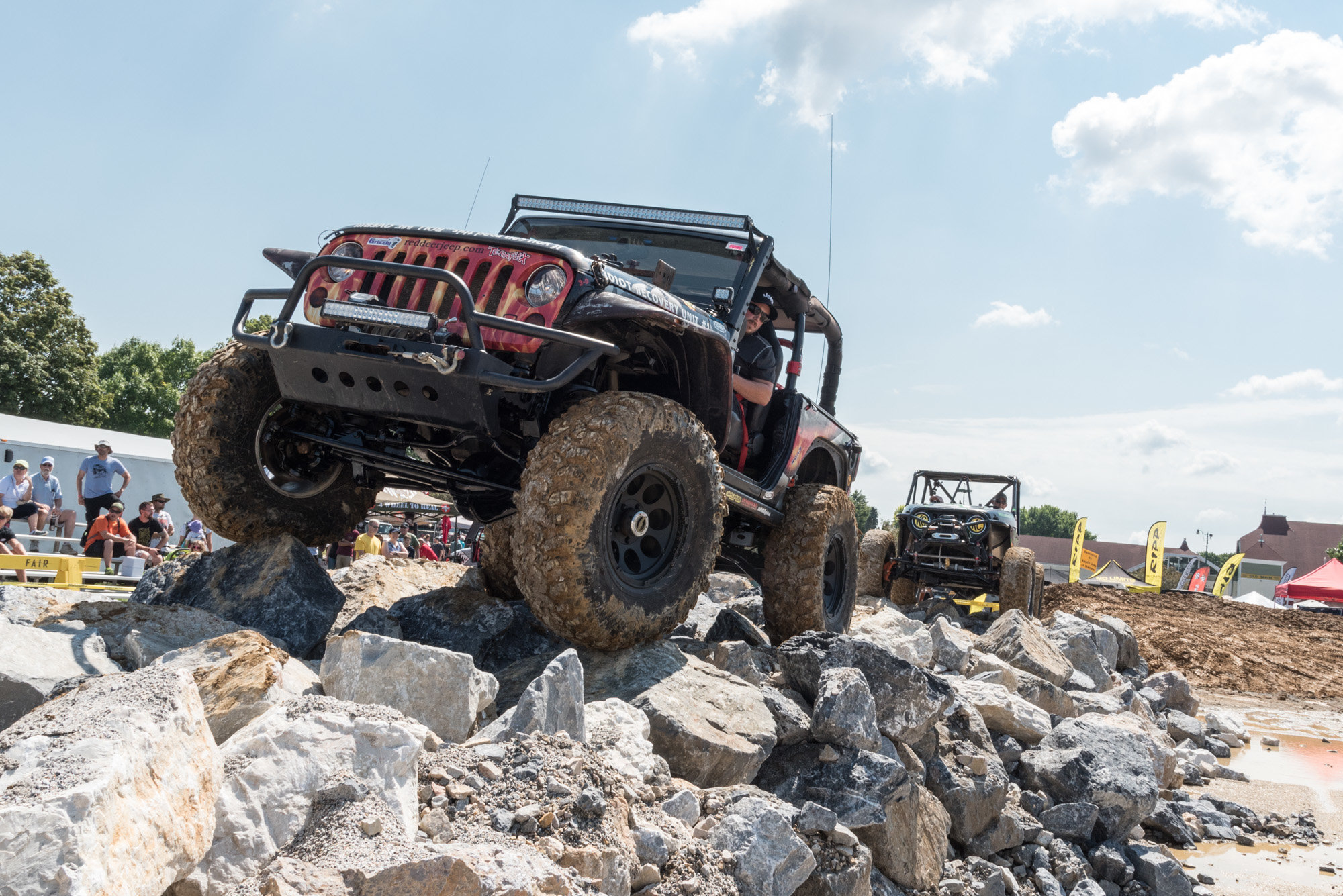 Also back for 2019 is the ever-popular PA Jeeps obstacle course, built by Rausch Creek Offroad Park, which tends to see the most action during the day. The course will offer three different 'levels' of difficulty so anyone from beginner to expert can run the course. And if you get into trouble, no worries. PA Jeeps employs a safety team to make sure you and your rig make it out as safely as possible.
Don't feel like driving the course, but still want to see what the thing is like? Well, PA Jeeps also offers guided rides around the course by professional drivers who will demonstrate the ins-and-outs about handling a Jeep through those conditions. This is also an excellent way for those first-timers out there to learn just how capable these vehicles are off-road. Quadratec will even have its famous Team Quadratec Jeep available to take through the obstacles as well.
And if you just want to see the course action from afar, you can find a seat in the stands and relax. Maybe open up that water bottle and stay hydrated.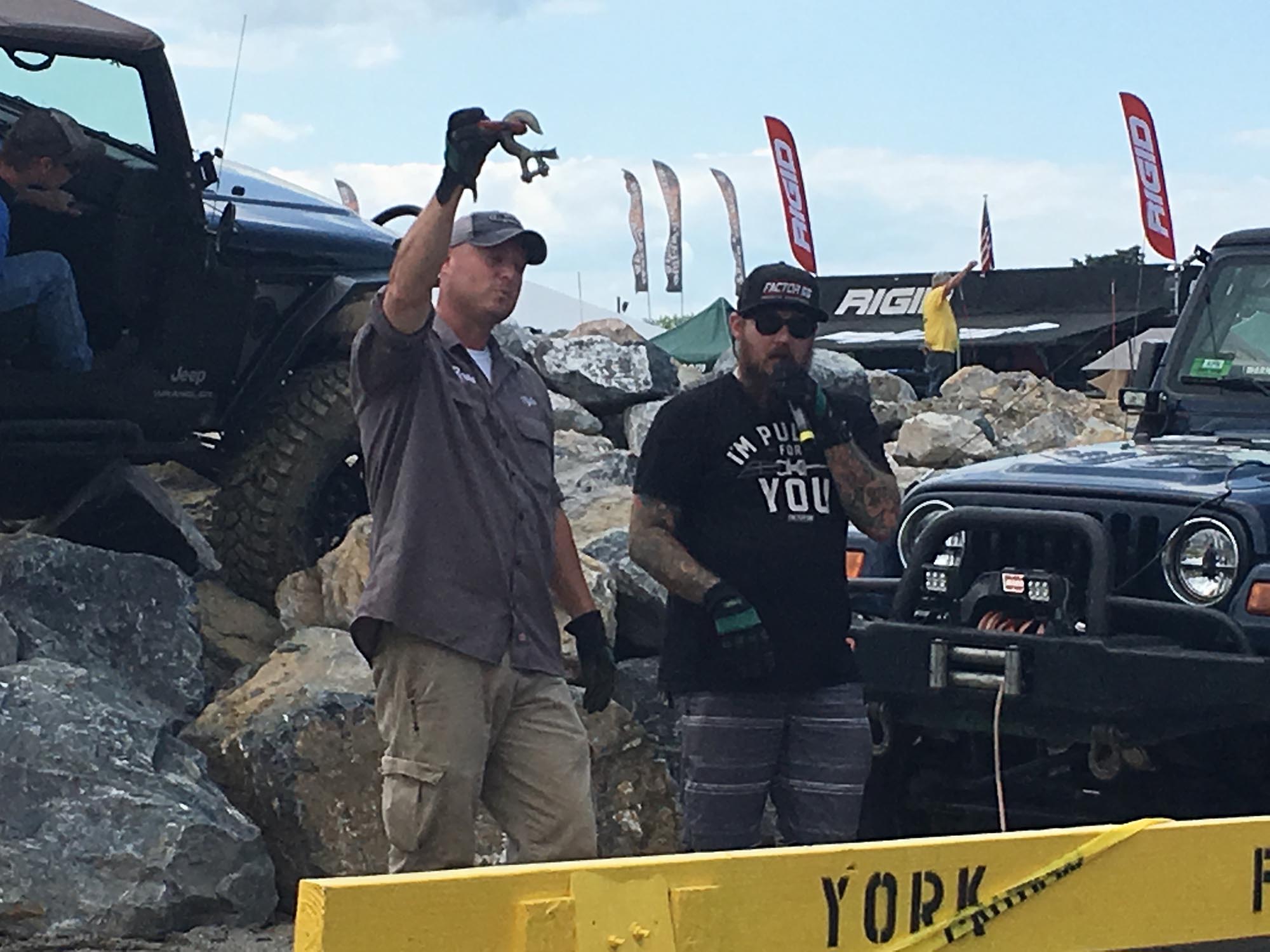 Besides Jeep products and obstacle course fun, Kyle Buchter from Off Road Consulting will be holding product and safety demonstrations on the obstacle course from 10-11 Saturday morning and 2-2:30 Saturday afternoon, as well as 12:30-1 Sunday afternoon.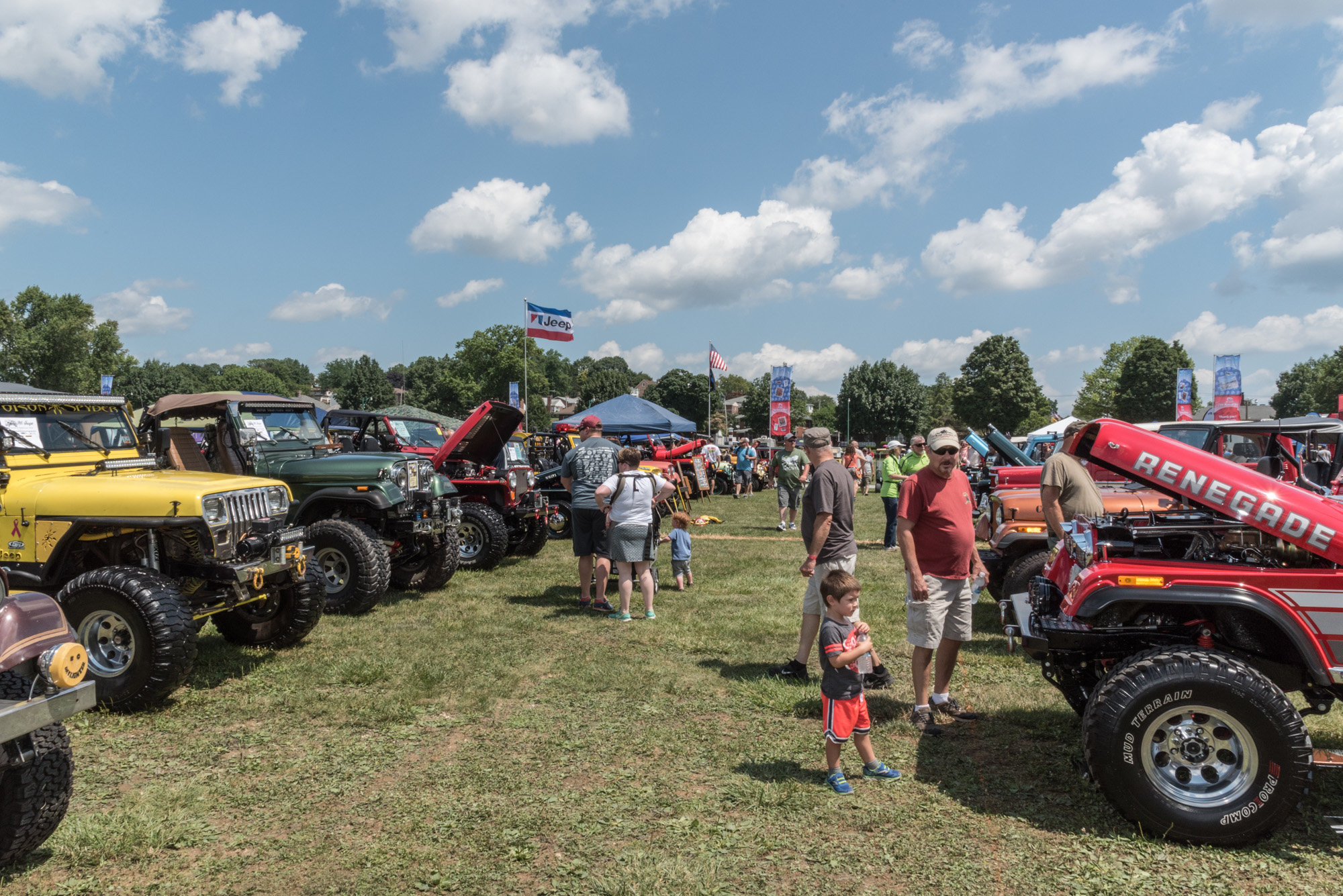 Finally, what would a top-end Jeep show be without an entertaining Show-and-Shine event and huge Jeep raffle? PA Jeeps has 13 different classes for their contest, with trophies for each winner and also for longest distance traveled and biggest club participation. In addition, the event's raffle has over $20,000 in prizes.
You can find event registration and more information for the PA Jeeps All Breeds Jeep Show on our PA Jeeps page.