---
If your having difficulty reading the article, please right click and 'view image' for a larger view.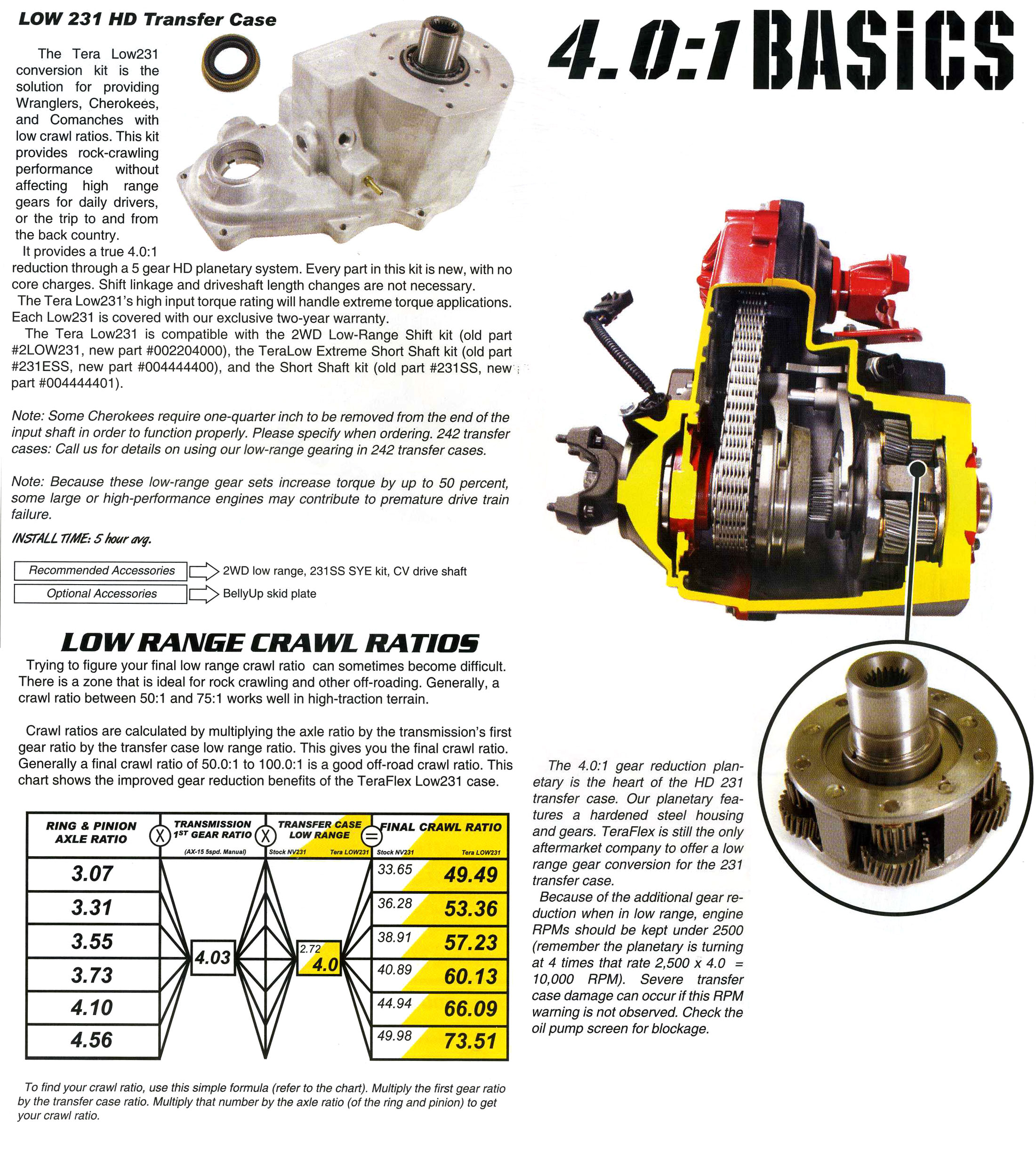 ---
Courtesy of Teraflex
The Tera Low231 conversion kit is the solution for providing Wranglers, Cherokees, and Comanches with low crawl ratios. This kit provides rock-crawling performance without affecting high range gears for daily drivers, or the trip to and from the back country.
It provides a true 4.0:1 reduction through a 5-gear HD planetary system. Every part in this kit is new, with no core charges. Shift linkage and driveshaft length changes are not necessary.
The Tera Low231's high input torque rating will handle extreme torque applications. Each Low231 is covered with our exclusive two-year warranty.
The Tera Low231 is compatible with the 2WD Low-Range Shift kit (old part #2LOW231, new part# 002204000), the TeraLow Extreme Short Shaft kit (old part #231ESS, new part #004444400), and the Short Shaft kit (old part #231SS, new part #004444401).
Note: Some Cherokees require one-quarter inch to be removed from the end of the input shaft in order to function properly. Please specify when ordering 242 transfer cases: Call us for details on using our low-range gearing in 242 transfer cases.
Note: Because these low-range gear sets increase torque by up to 50%, some large or high-performance engines may contribute to premature drive train failure.