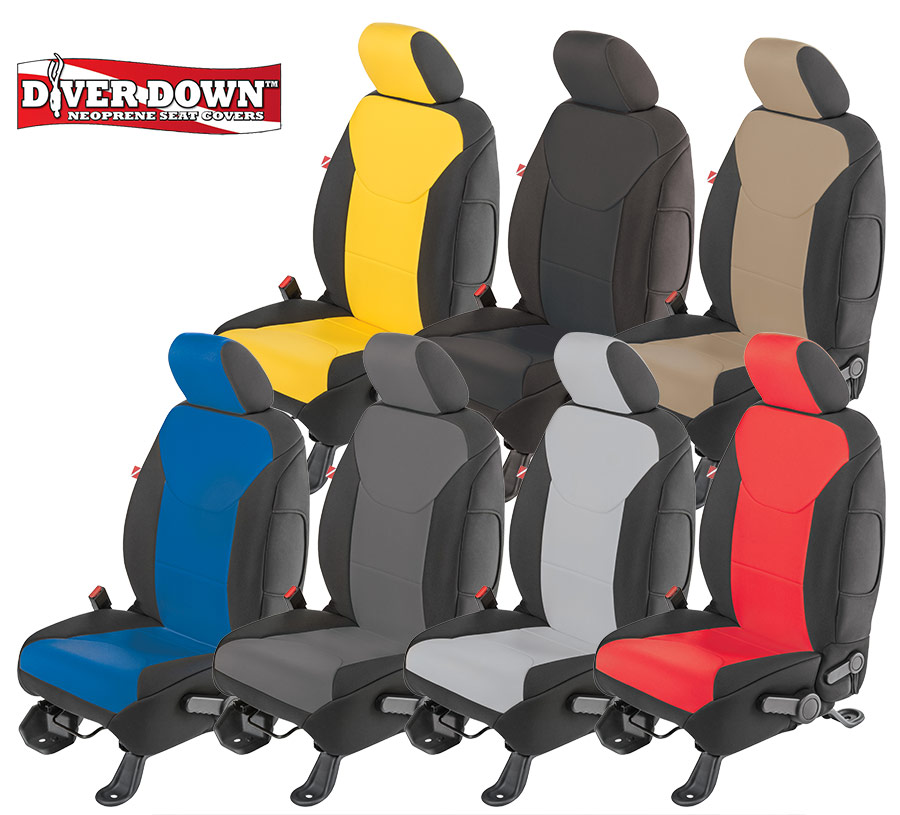 It's like having custom made wet suits for your Wrangler seats! Protect upholstery from water, dirt, grime and normal wear and tear while adding a customized look
$169.99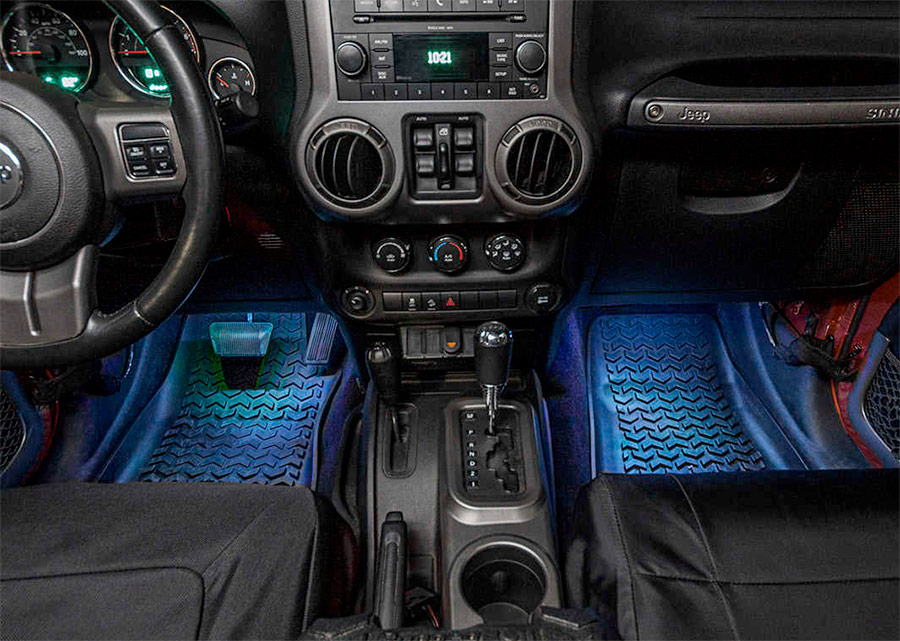 Multi-color LED interior lighting system for both front, rear foot well and cargo areas.
$99.99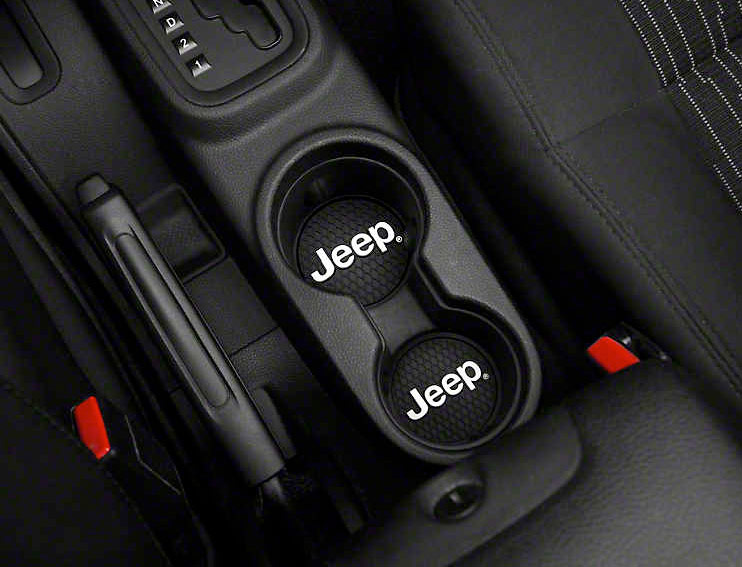 Floor liners for your Jeep cupholders. That's what you get with Plasticolor's Jeep Logo Coasters – superior protection from any type of moisture that seeks to gum up your day and cupholder area.
$10.99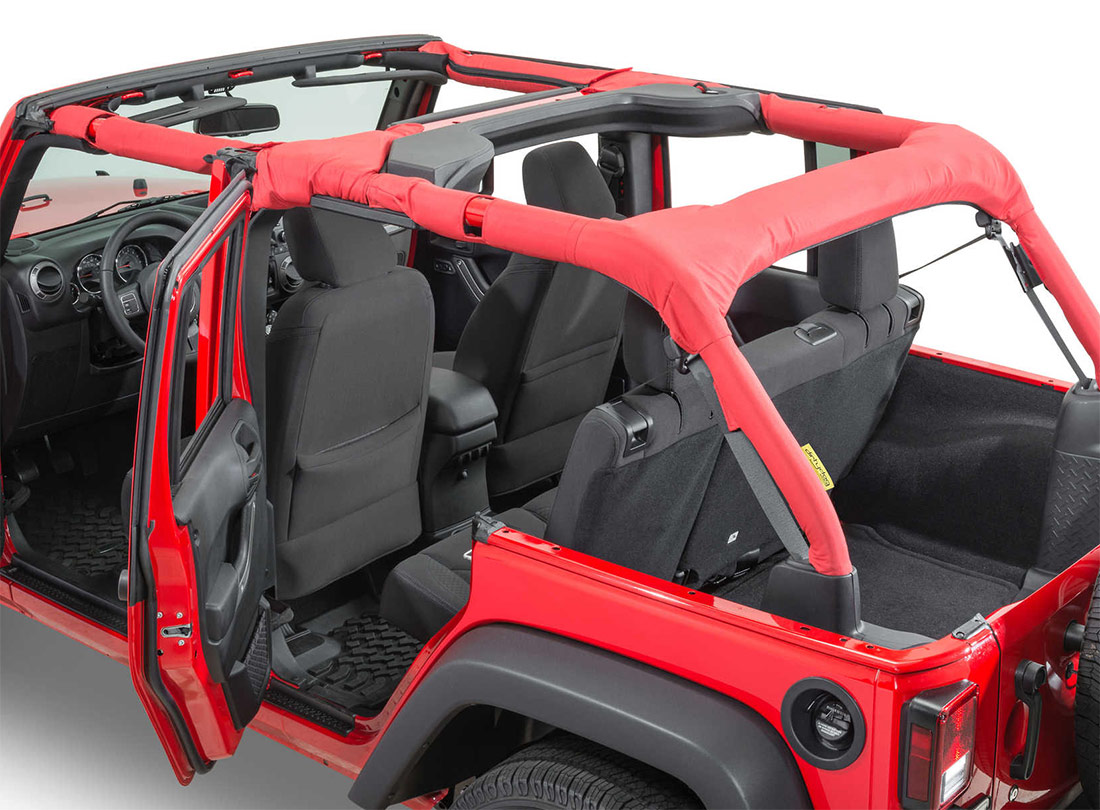 The fabric used is made of solution dyed yarns to give you exceptional color fastness along with no color rub off giving you years of service while minimizing fading and wear.
$279.99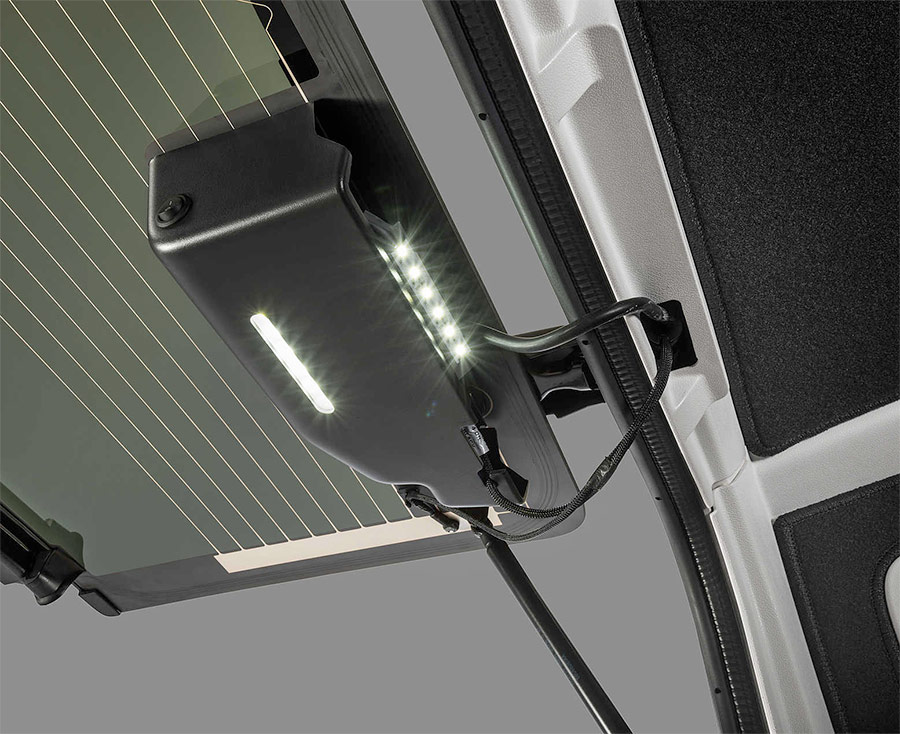 Add light to the cargo area of your 07-17 Wrangler. Easy to install on your factory hardtop.
$99.99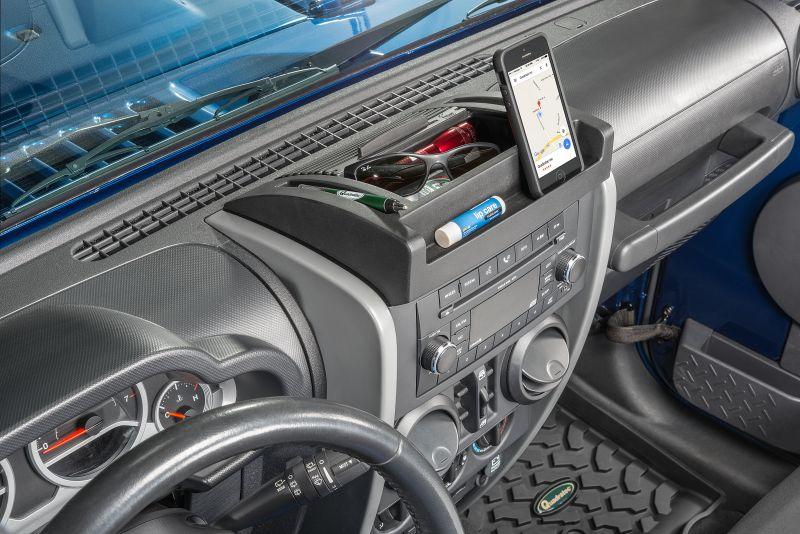 VDP's unique Roll Top Dash Console replaces the factory dash board tray on 07-17 Wranglers.
Hides valuables and protects them from sun damage.
Made in the USA!
VDP Roll Top Dash Console
$39.99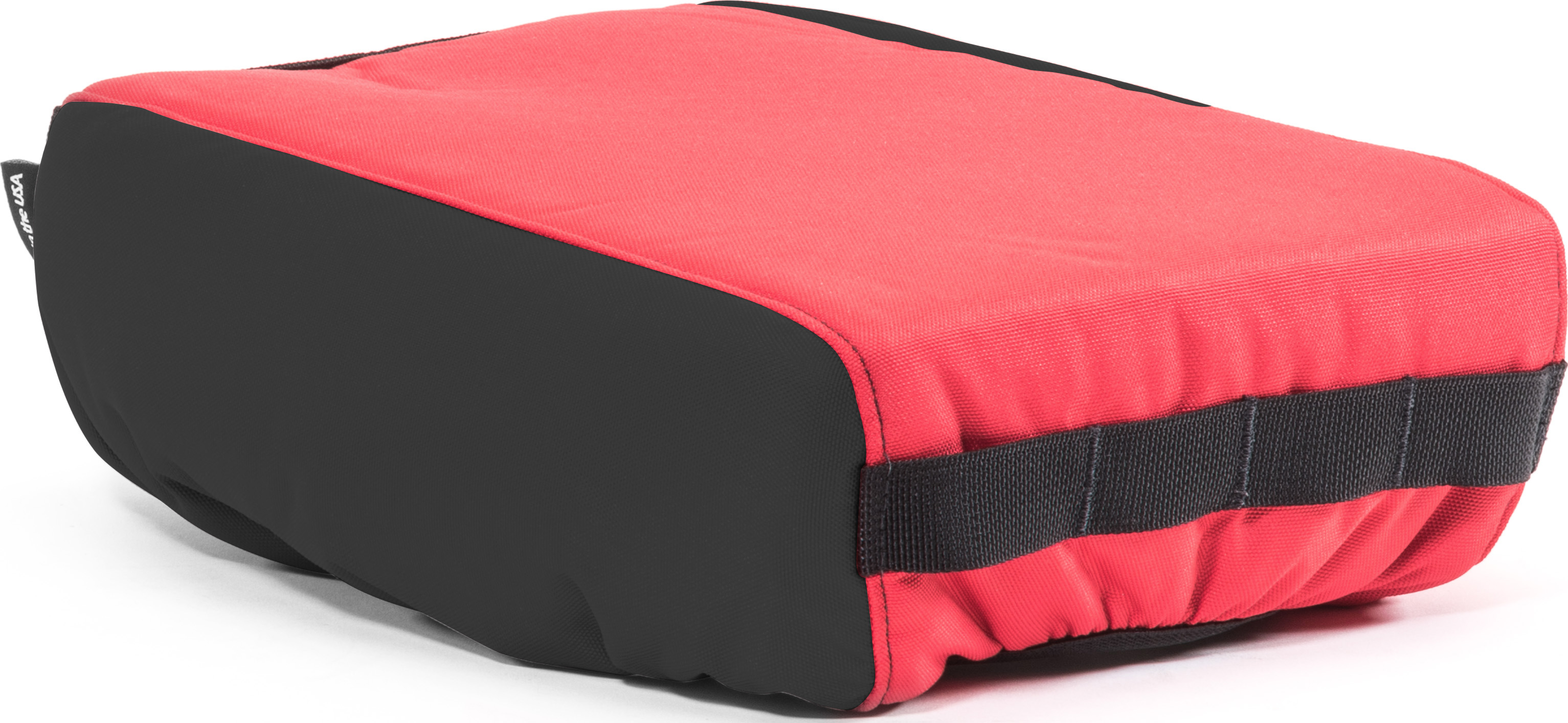 Color matched ballistic American made fabric features MOLLE compatible Pals system straps on the rear for added storage benefits!
Padded Center Console Cover
From
$39.99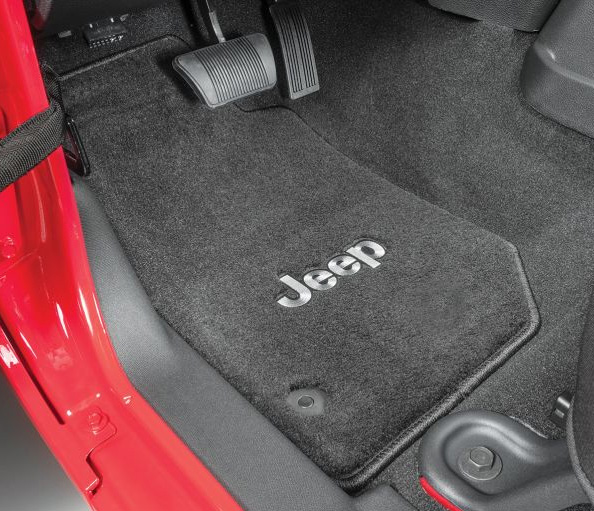 Enjoy the comforts of carpet with the durability of a liner with a set of Lloyd's All Weather Carpet Mats.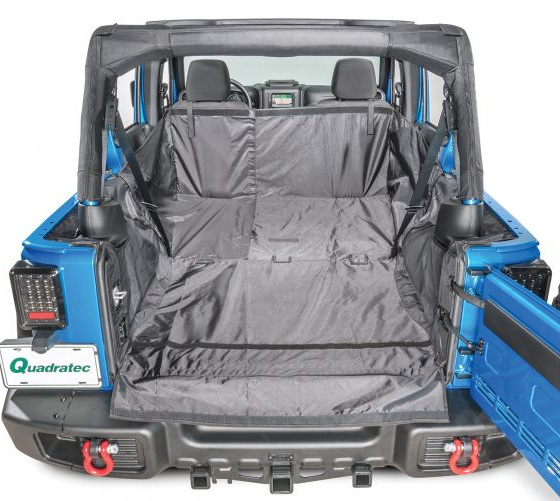 The Rugged Ridge C3 Rear Cargo Covers offers complete protection for the rear cargo area of your Jeep.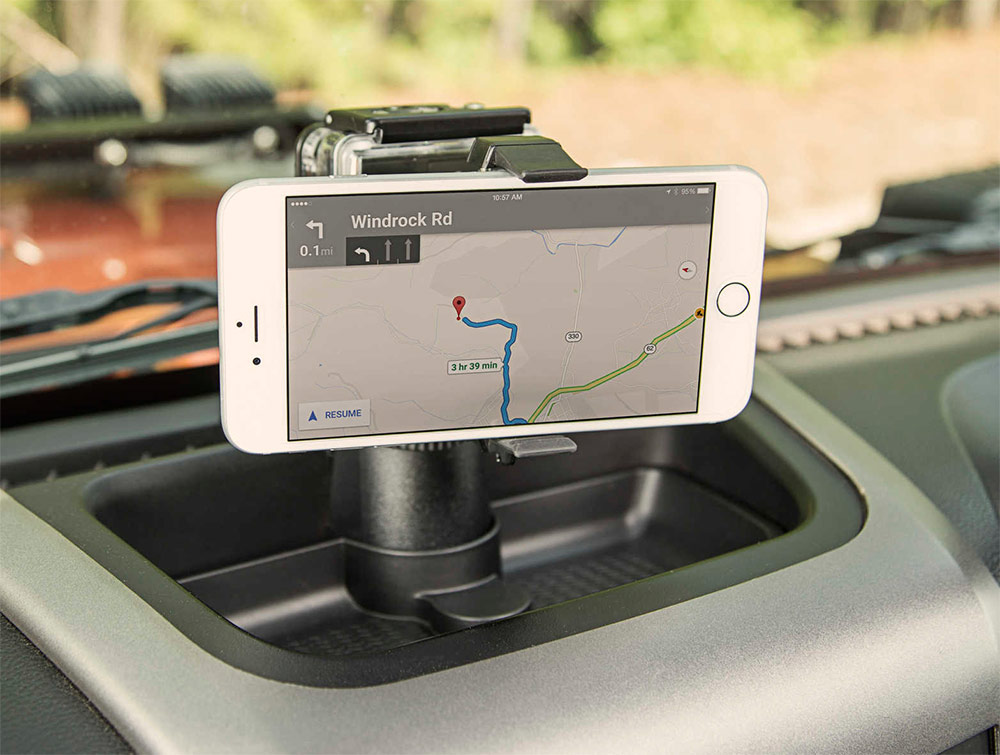 With this Dash Multi Mount Phone kit from Rugged Ridge, you can take your smartphone along for the ride!
$39.99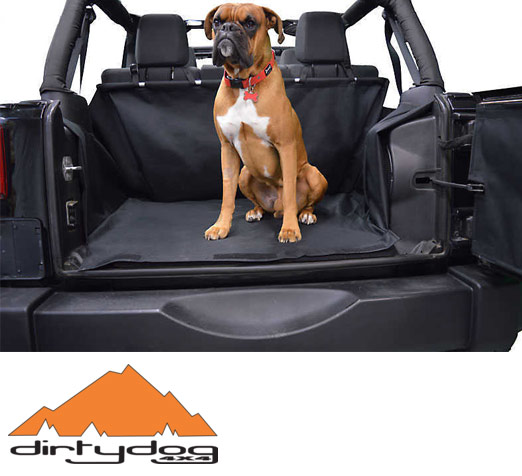 This cargo liner offers great protection in the rear of the Jeep from dirt, grease, water, pet hair or anything you can put in the back of the vehicle.
$169.95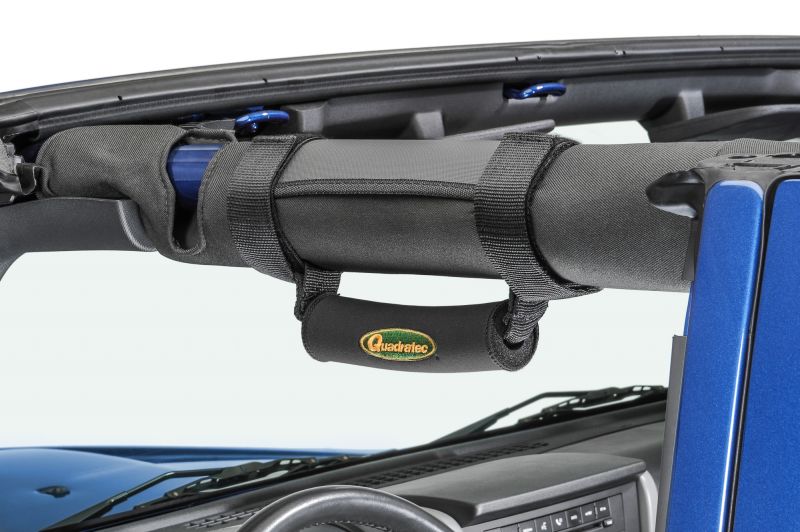 The Quadratec Deluxe Grab Handles provide assistance to driver and passenger while climbing in and out of the vehicle. Made from medium density foam wrapped in neoprene. Available in black or red.
Quadratec Neoprene Grab Handles
$19.99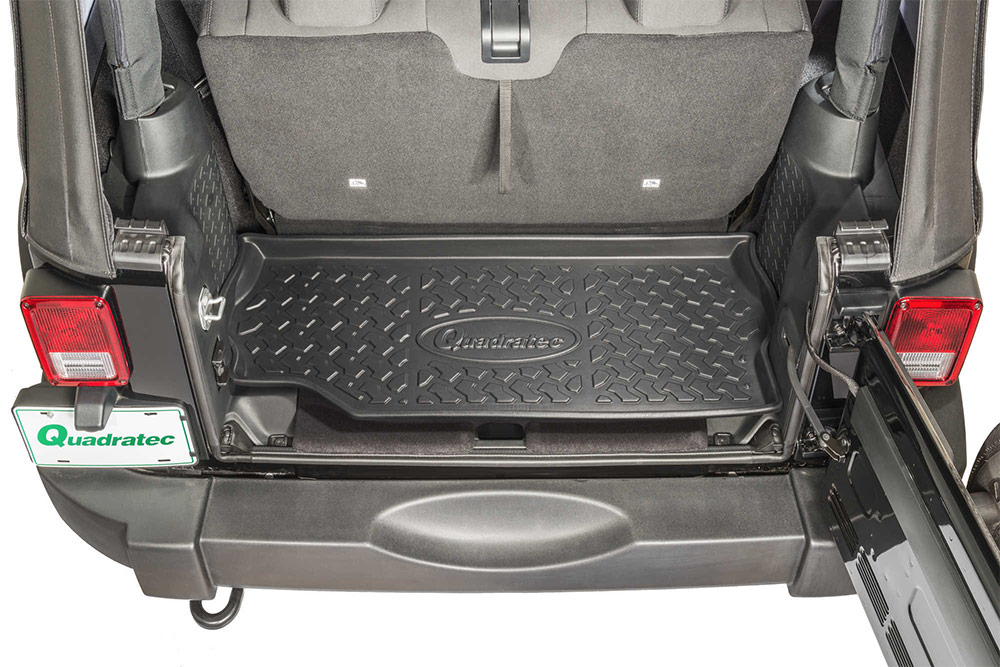 Made specifically for 2 Door Wranglers, our Ultimate Behind the Seat Cargo Liners are designed to cover the modest and precious floor space from the rear seat back to the tailgate
$49.99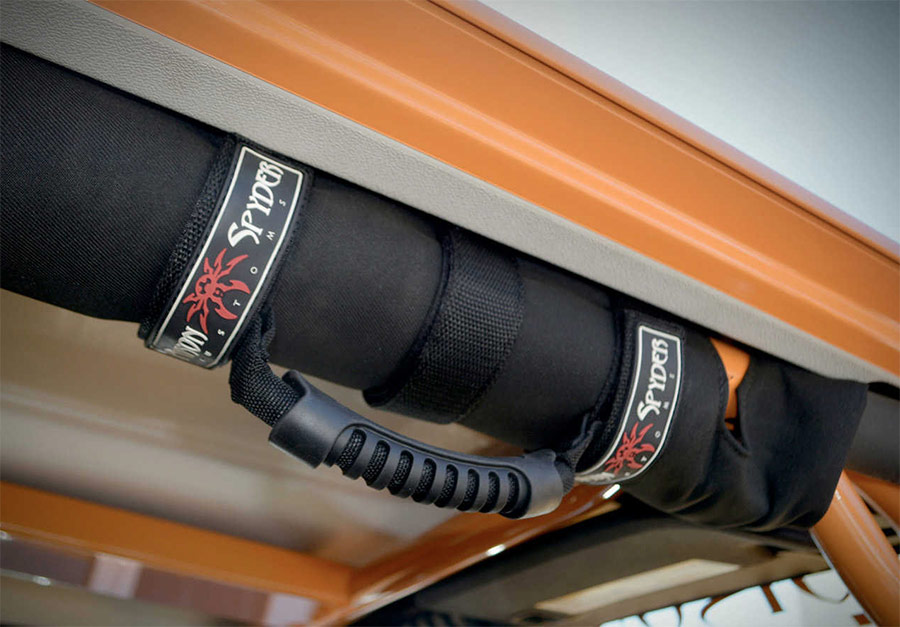 We could tell you these Poison Spyder grab handles are made from the highest quality nylon webbing with an injection-molded handle.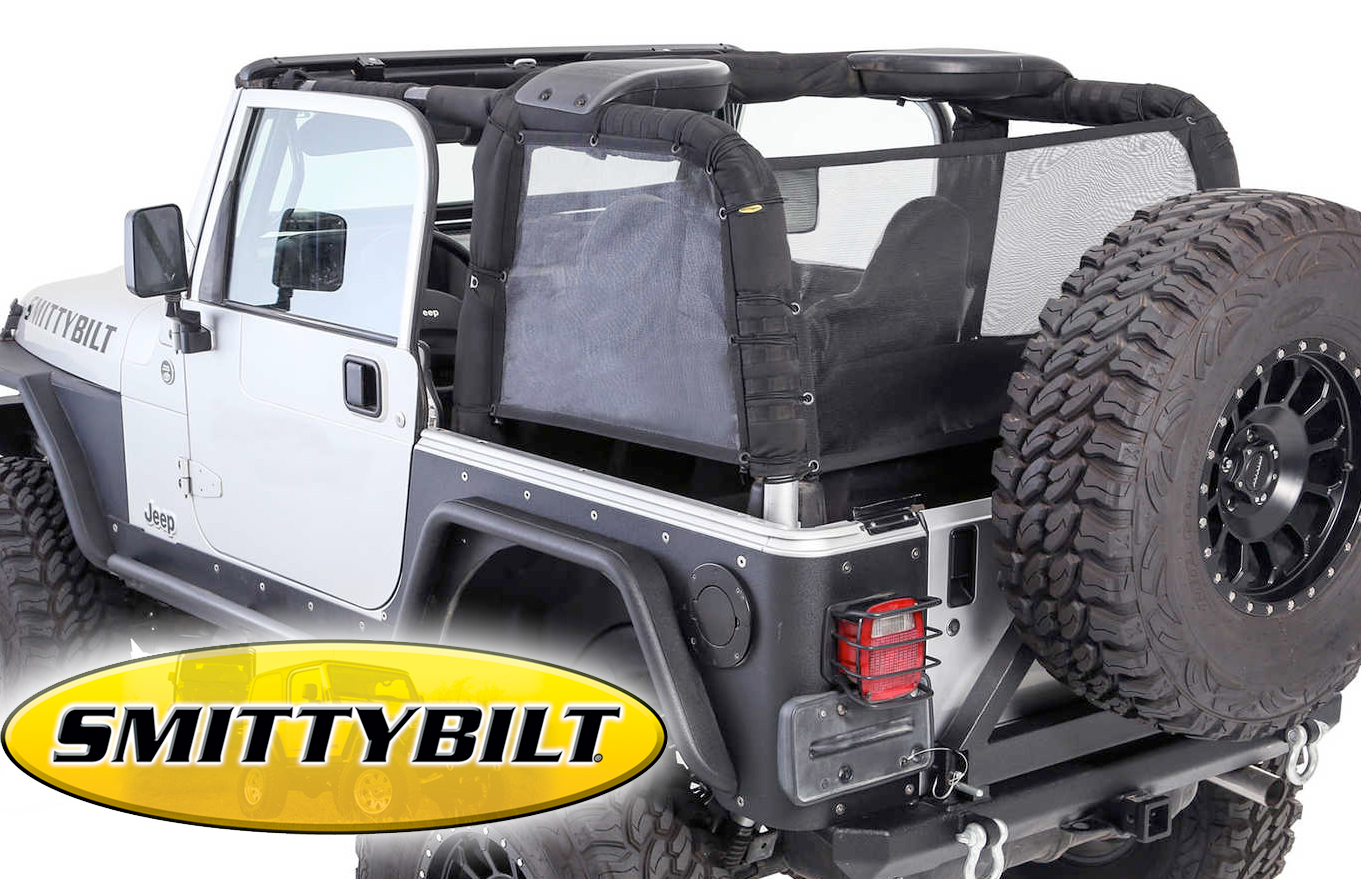 The Cloak Extended Mesh Top gives you the best of both worlds; reduces the heat and glare of the sun while allowing the cool air to flow through the unique mesh design.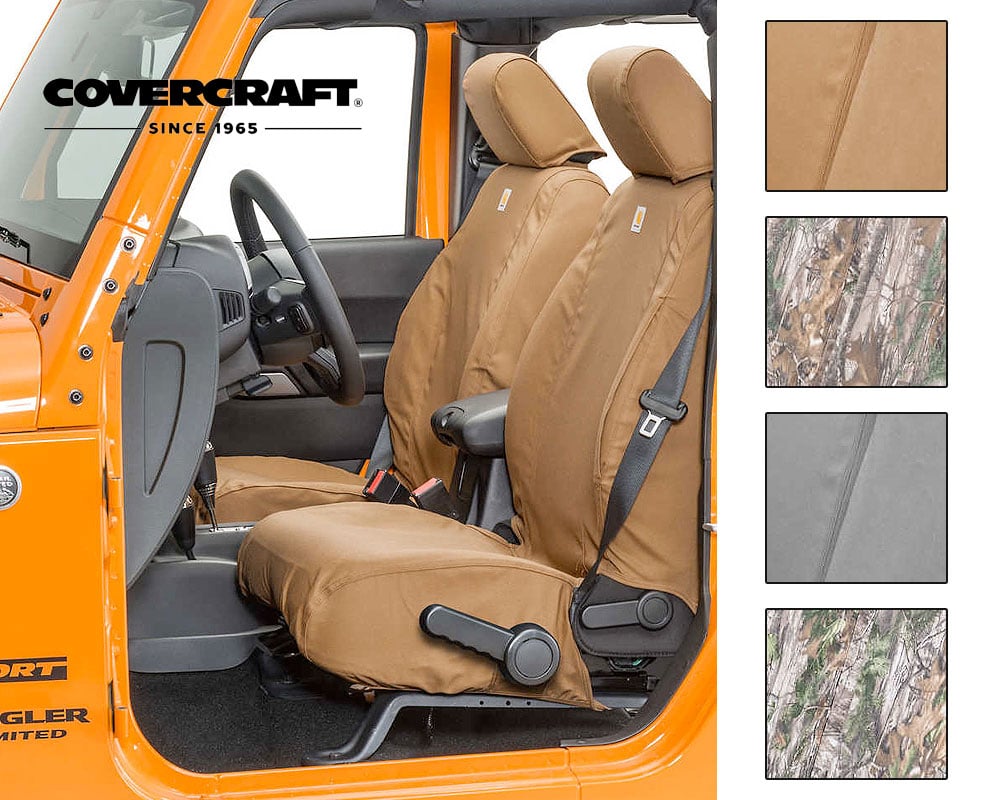 These seat protectors are tough as nails with heavy duty, firm-hand Carhartt® duck weave fabric and triple stitched main seams.
Great Looking
Rugged & Durable
Carhartt® Brand Logo
Covercraft Carhartt Seat Covers
From
$180.00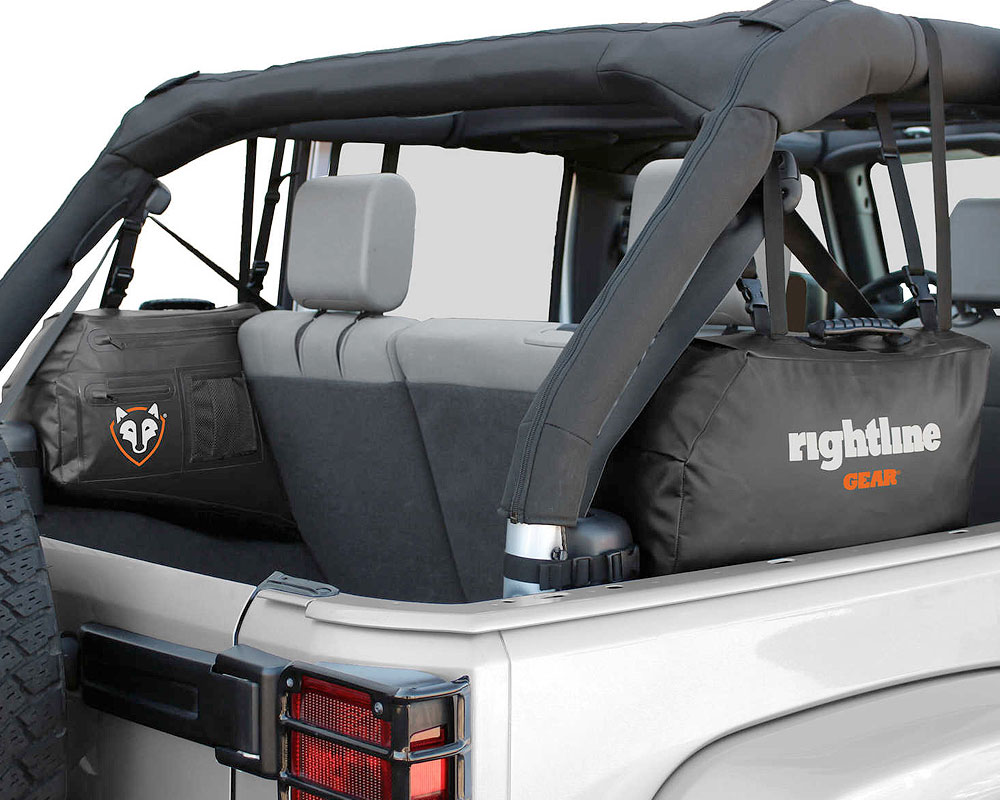 Use these bags to hold all of the gear that you need to get you trail-ready or road-ready for any destination!
Weatherproof
PVC Coated Mesh
Includes: Driver's & Passenger's Bags
$89.95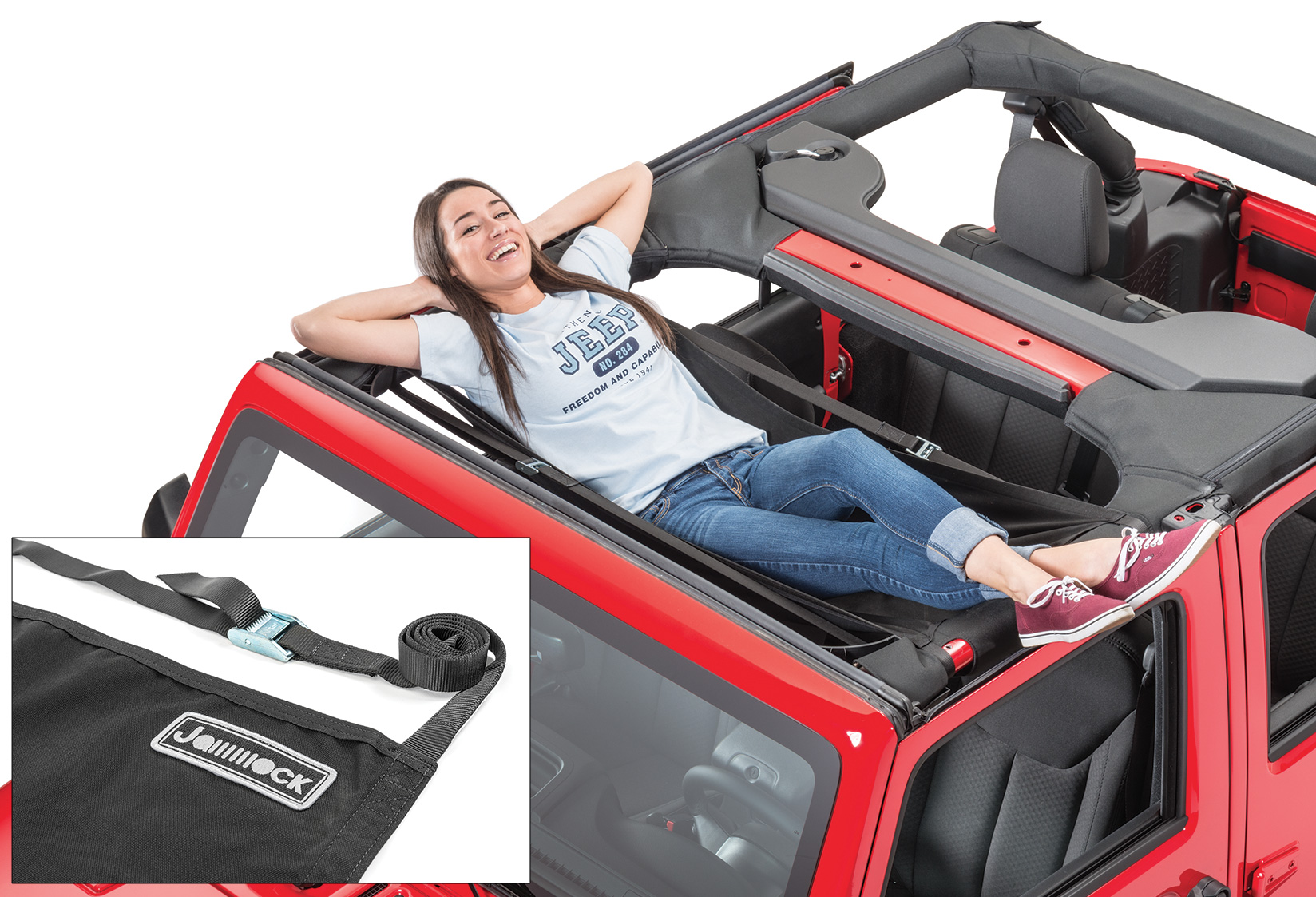 Hammock for your Jeep.
Multi-use - Can be used as a Wind Deflector or Storage under outer top.
Made in the USA!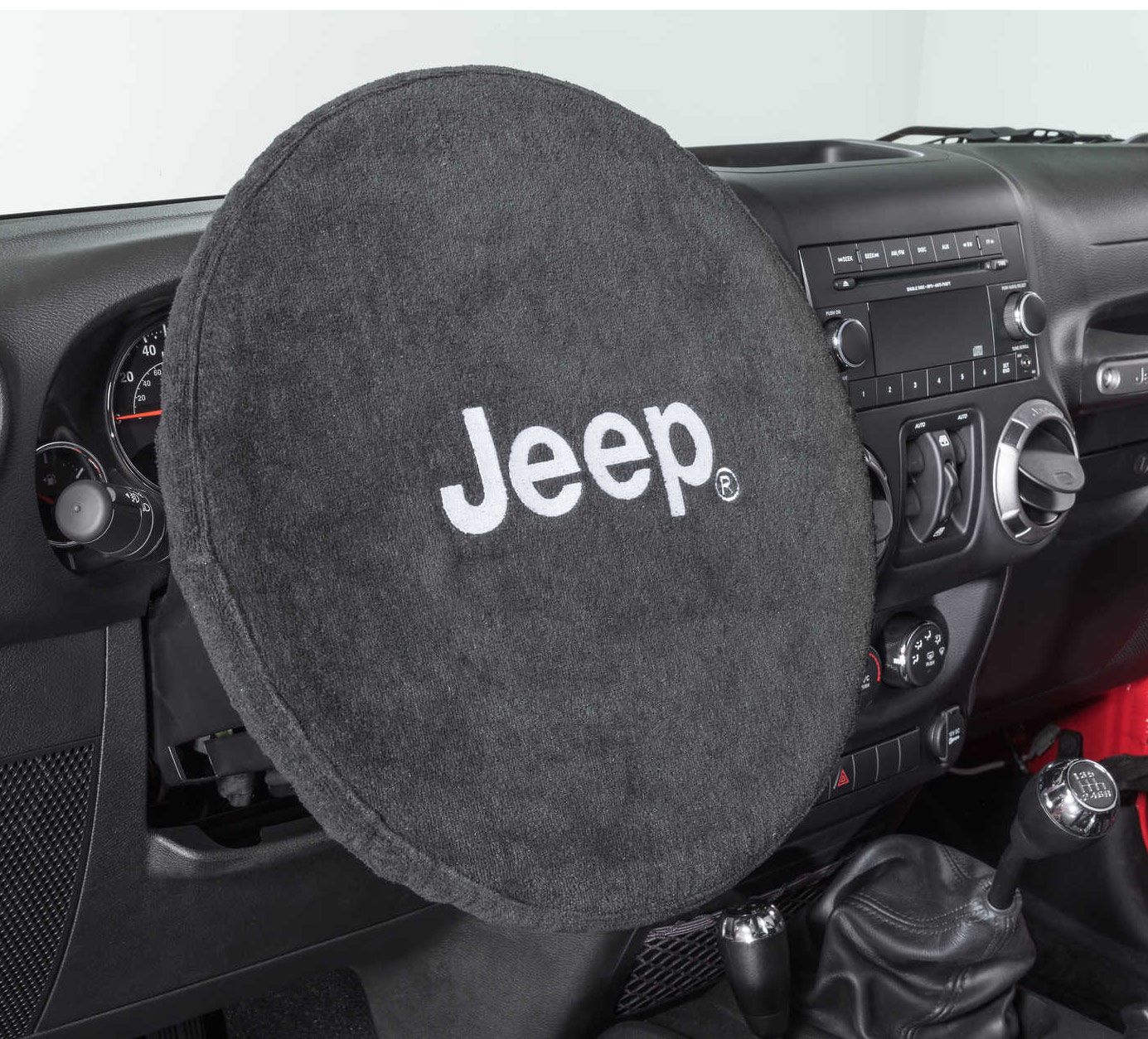 Add comfort to your ride with a cool and soft cotton velour cover for your steering wheel.
$29.99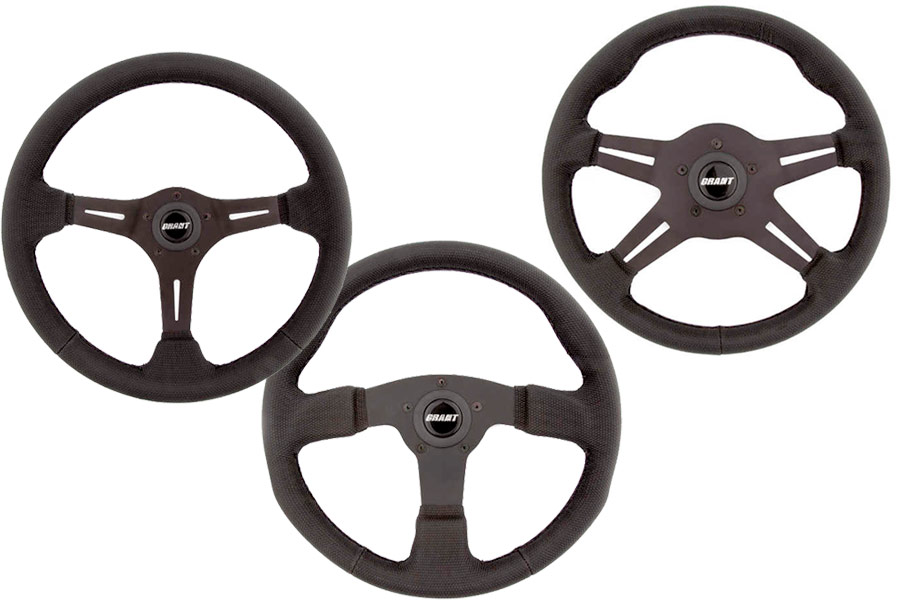 Grant Products' Gripper Series offers a diamond textured grip wheel that will help you control your vehicle against anything nature brings your way.
$83.99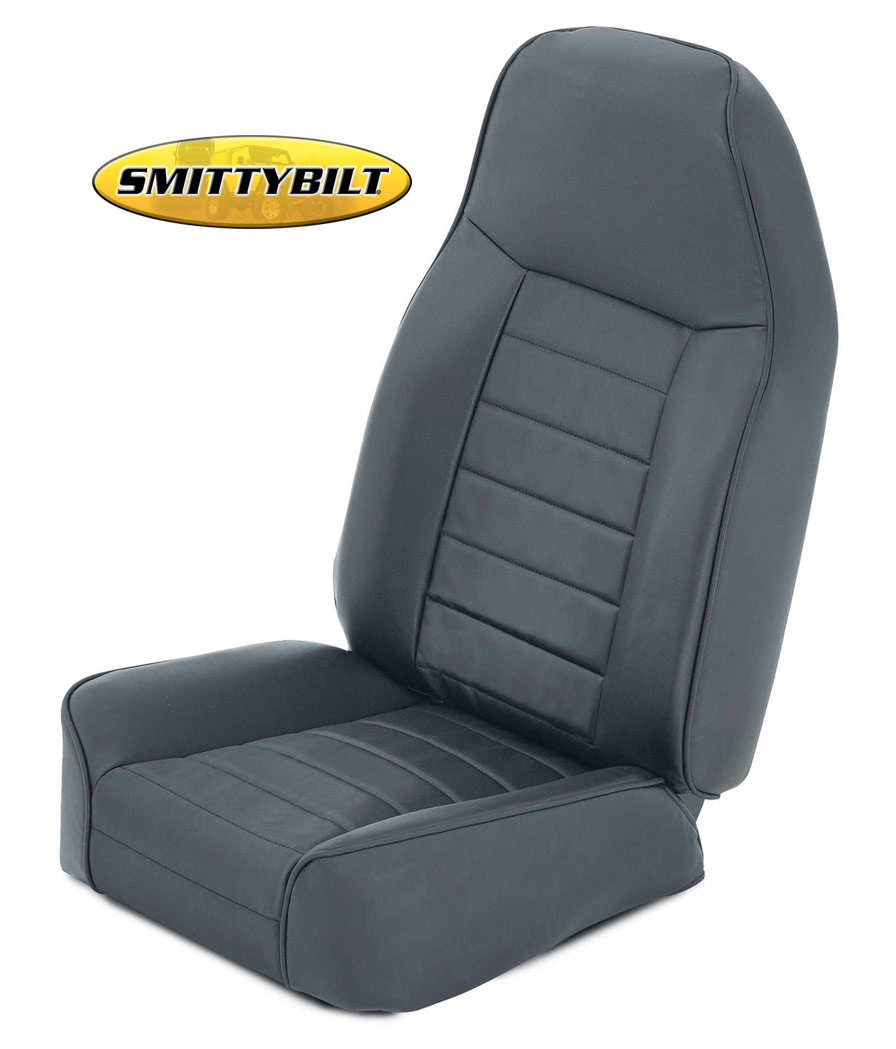 Whether you're looking to replace or upgrade your existing Jeep seats, Smittybilt offers a vast array of high quality options in a variety of colors and styles.

Save up to $30.00! When you purchase a New Smittybilt Tailgate Table & Quadratec Rear Cargo Liner!
For 07-17 Wrangler 2 & 4 Door from
$189.99
$209.99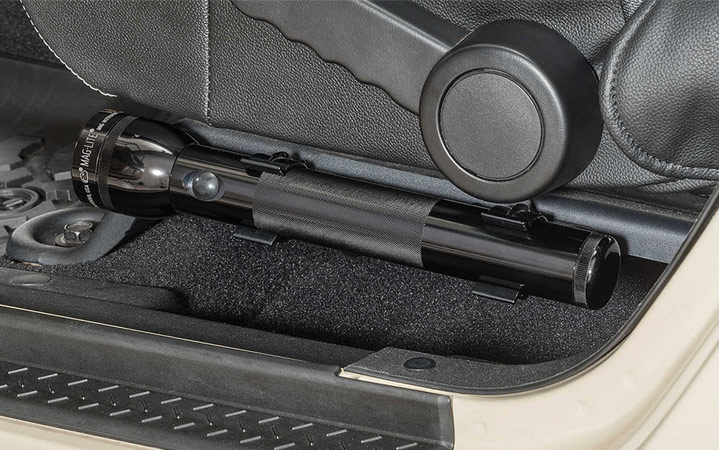 The Maximus-3 JK Flashlight Clip fastens to the front driver and most passenger seat mount brackets utilizing existing holes.
$29.99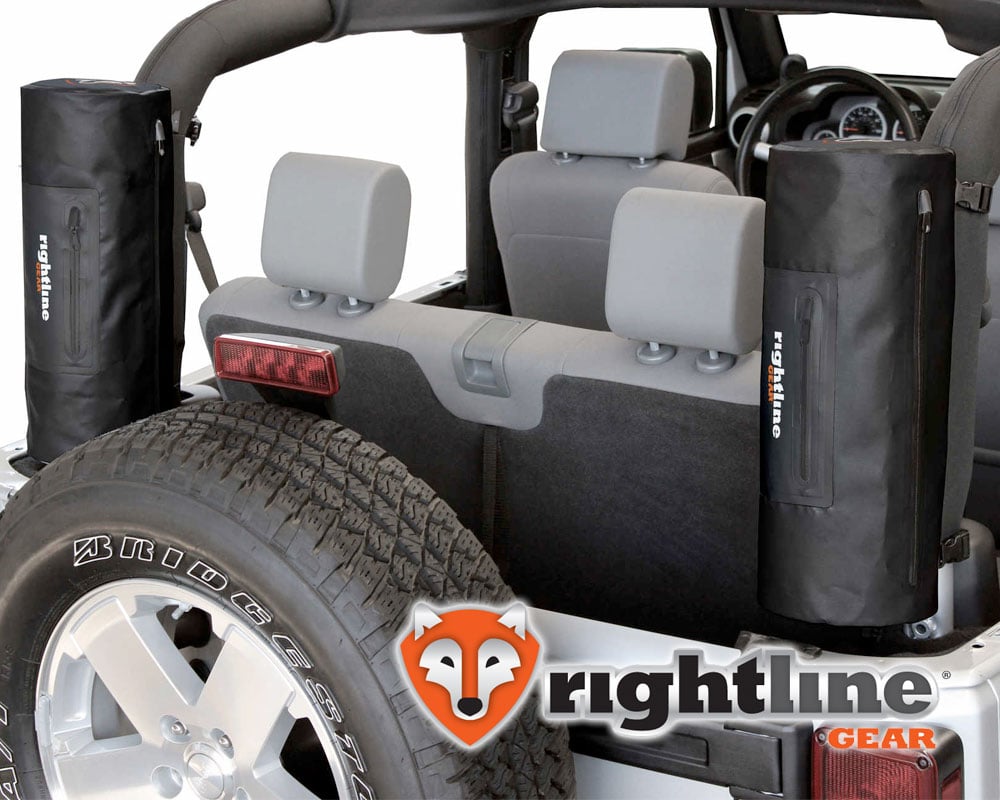 The weatherproof Jeep Storage Bags attach to the roll bars of your Jeep Wrangler to let you take advantage of every bit of storage space.
Roll Bar Storage Bag
$29.99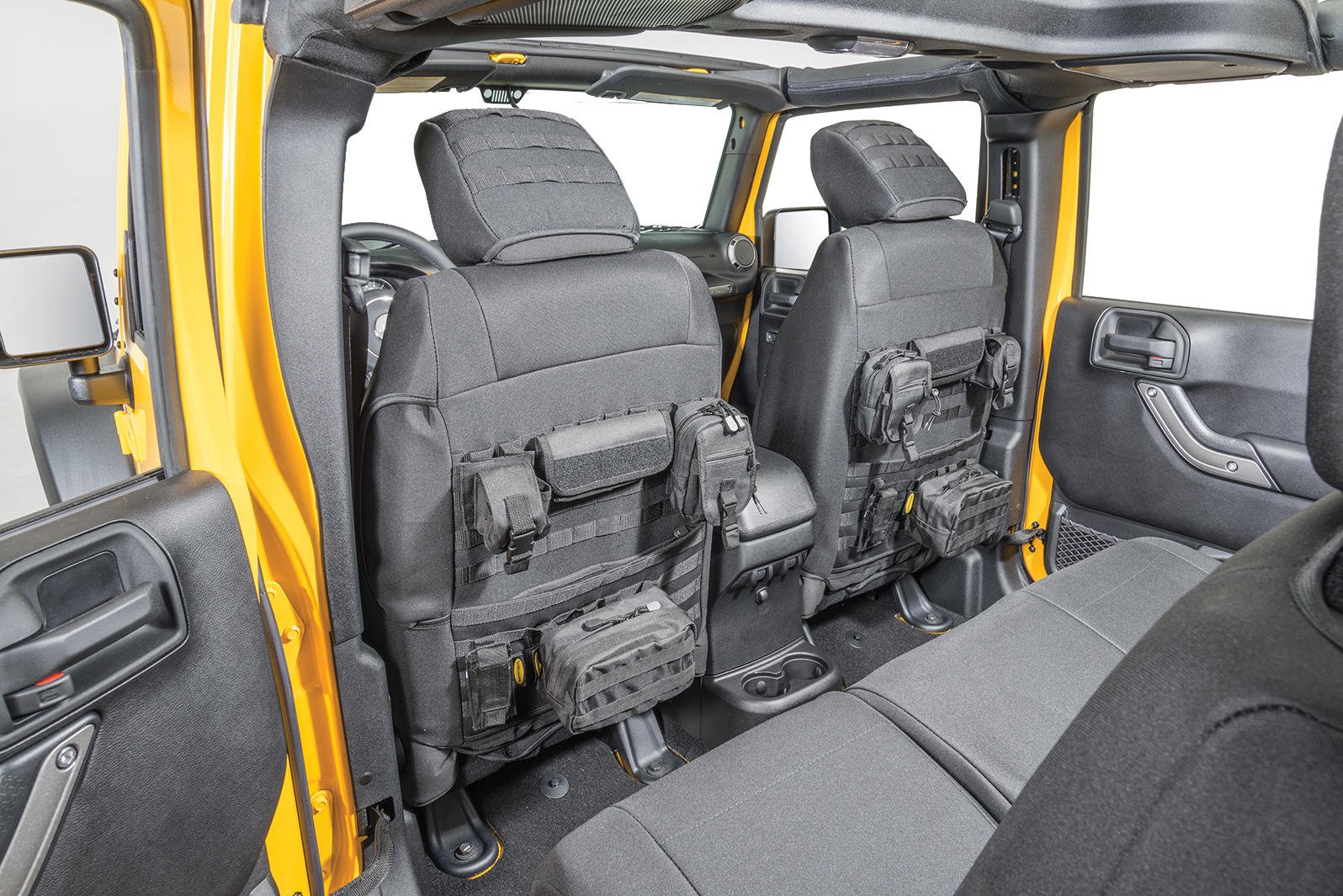 Smittybilt's new G.E.A.R. custom fit seat covers are a great place to store first aid supplies, flashlights, matches, and other essentials where they are easy to access in your Jeep Wrangler.
G.E.A.R. Custom Fit Covers
$224.99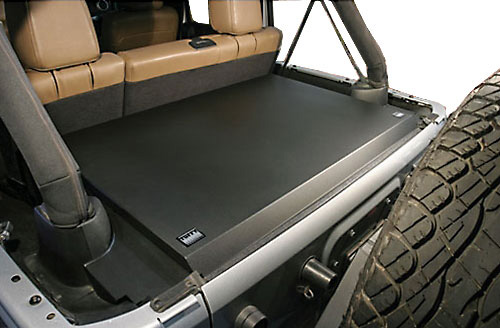 This security deck enclosure creates a large and lockable storage area completely protected on all sides.
Deck Enclosure
From
$389.95