2.5" Straight-through, nonrestrictive design, maximizes airflow, created specifically for Jeep Wrangler.
Enjoy crusing with no Interior Drone.
2.3 lbs lighter than Stock.
Flow-bench tested 63% gain in exhaust flow.
Average increase of up to 7HP and 5 lbs-ft of Torque.
Quickly enjoy the CORSA sound with easy bolt-on installation. No welding needed and all hardware and detailed, full-color installation instructions are included.
Proudly designed, engineered and manufactured in Berea, Ohio of the finest stainless steel.
Limited 10-year warranty.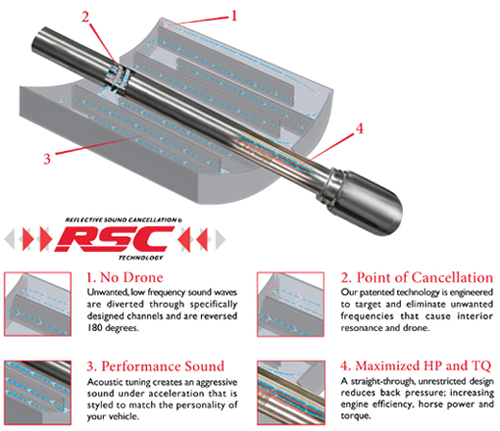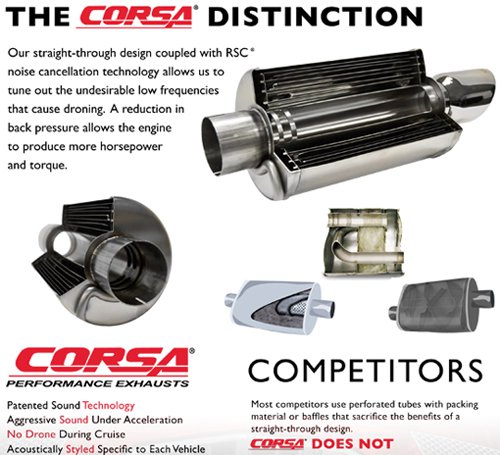 Installation Notes
Installation Difficulty:
Level 2
Intermediate
Installation Time:
1-2 hours
Jeep Wrangler 2-Door (JK)

2017 Jeep Wrangler 2-Door (JK)
2016 Jeep Wrangler 2-Door (JK)
2015 Jeep Wrangler 2-Door (JK)
2014 Jeep Wrangler 2-Door (JK)
2013 Jeep Wrangler 2-Door (JK)
2012 Jeep Wrangler 2-Door (JK)
2011 Jeep Wrangler 2-Door (JK)
2010 Jeep Wrangler 2-Door (JK)
2009 Jeep Wrangler 2-Door (JK)
2008 Jeep Wrangler 2-Door (JK)
2007 Jeep Wrangler 2-Door (JK)
Jeep Wrangler Unlimited 4-Door (JK)

2017 Jeep Wrangler Unlimited 4-Door (JK)
2016 Jeep Wrangler Unlimited 4-Door (JK)
2015 Jeep Wrangler Unlimited 4-Door (JK)
2014 Jeep Wrangler Unlimited 4-Door (JK)
2013 Jeep Wrangler Unlimited 4-Door (JK)
2012 Jeep Wrangler Unlimited 4-Door (JK)
2011 Jeep Wrangler Unlimited 4-Door (JK)
2010 Jeep Wrangler Unlimited 4-Door (JK)
2009 Jeep Wrangler Unlimited 4-Door (JK)
2008 Jeep Wrangler Unlimited 4-Door (JK)
2007 Jeep Wrangler Unlimited 4-Door (JK)