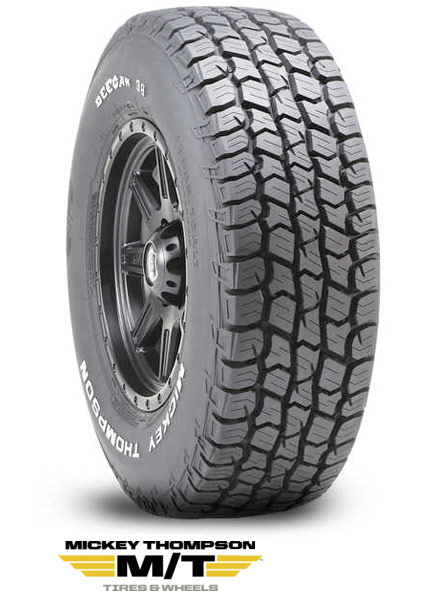 The new Deegan 38TM All Terrain tire from Mickey Thompson is designed in cooperation with racing icon Brian Deegan.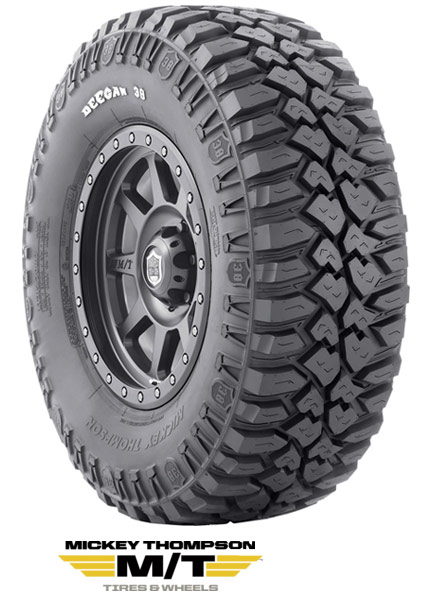 The new Deegan 38 tire from Mickey Thompson, designed in cooperation with racing icon Brian Deegan, is the ultimate all purpose mud terrain tire with aggressive style and performance and great street manners, too.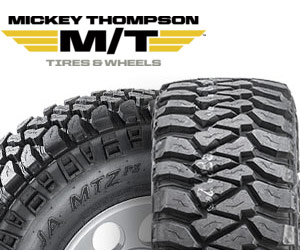 Silica-reinforced tread compound for longer wear.
Features siped tread lugs for better traction and stone ejection.
Baja MTZP3 Tire
From
$189.33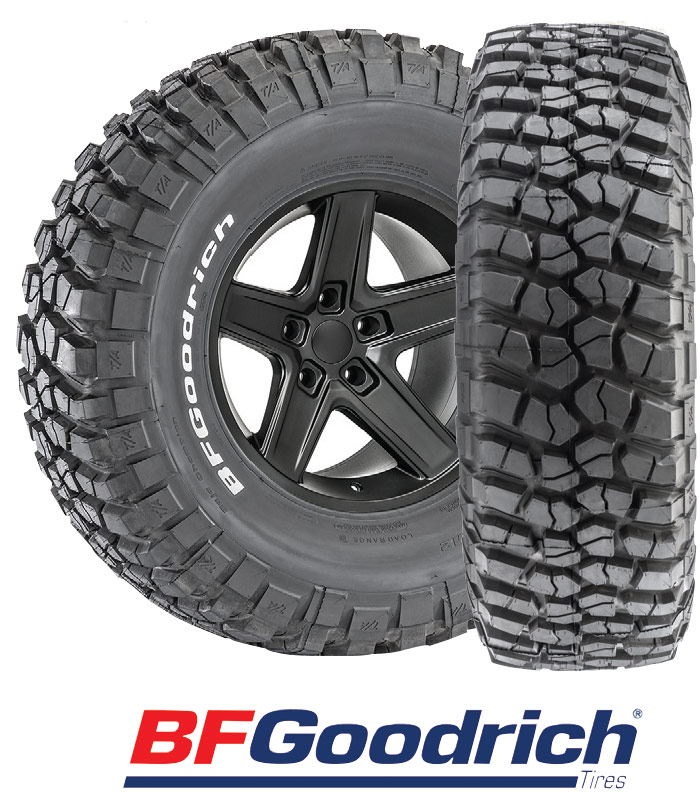 Super Tough Sidewall
Aggressive Mud Terrain Tread
BF Goodrich® KM2 Tire
From
$223.00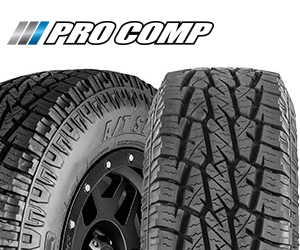 Sweeping groove technology increases traction & stability in all road conditions.
60K Treadwear Warranty.
A/T Sport Tire
From
$151.99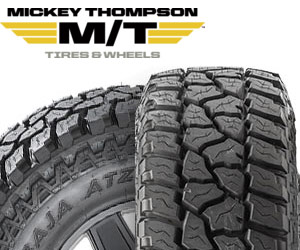 Hybrid design crosses the grip of a mud terrain with the smooth ride of an all-terrain tire.
Features PowerPly 3-ply sidewall.
Baja ATZP3 Tire
From
$187.81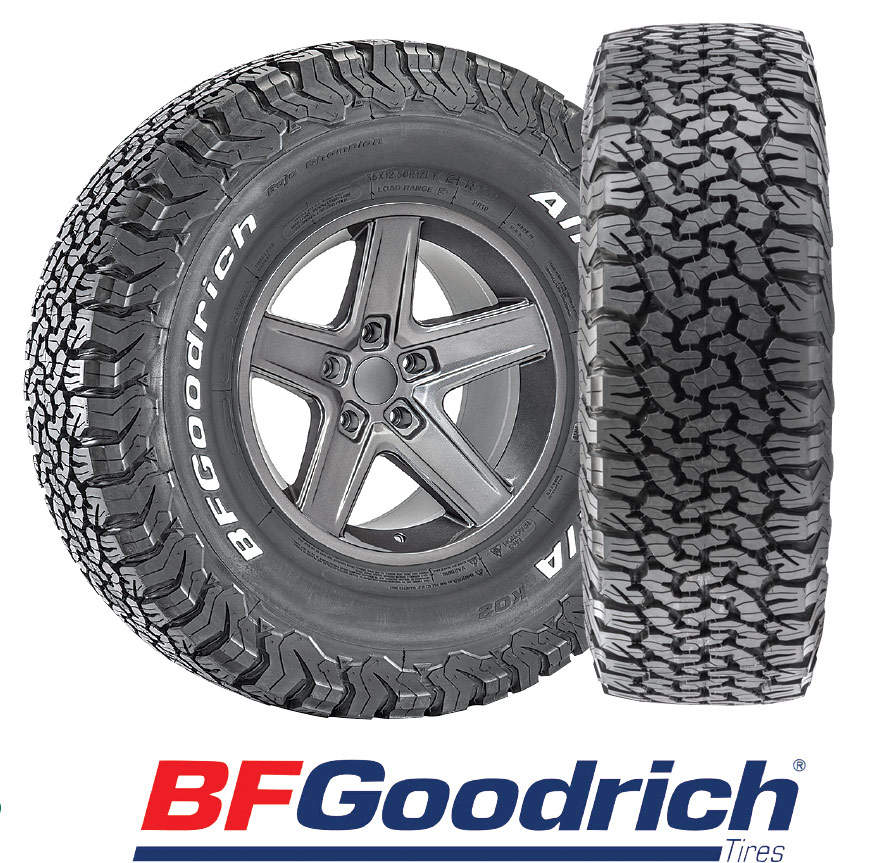 The BFG KO2 takes on the toughest road hazards with confidence.
BF Goodrich® KO2 Tire
From
$165.97
Scalloped shoulder lugs provide unparalleled traction in the snow and mud.
Step-down tread block for self cleaning when driving in snow and mud.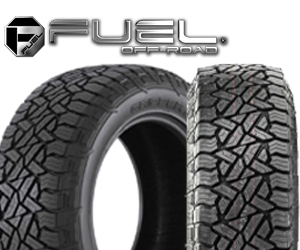 Fuel tires offer handling and stability in all conditions!
The DV8 body mounted tire carrier provides a high clearance tire mounting solution that is all about function.
Get Free Tire Deflators! With the purchase of Smittybilt Heavy Duty Air Compressor!
Air Compressor with FREE Tire Deflators Only
$159.99
$199.98