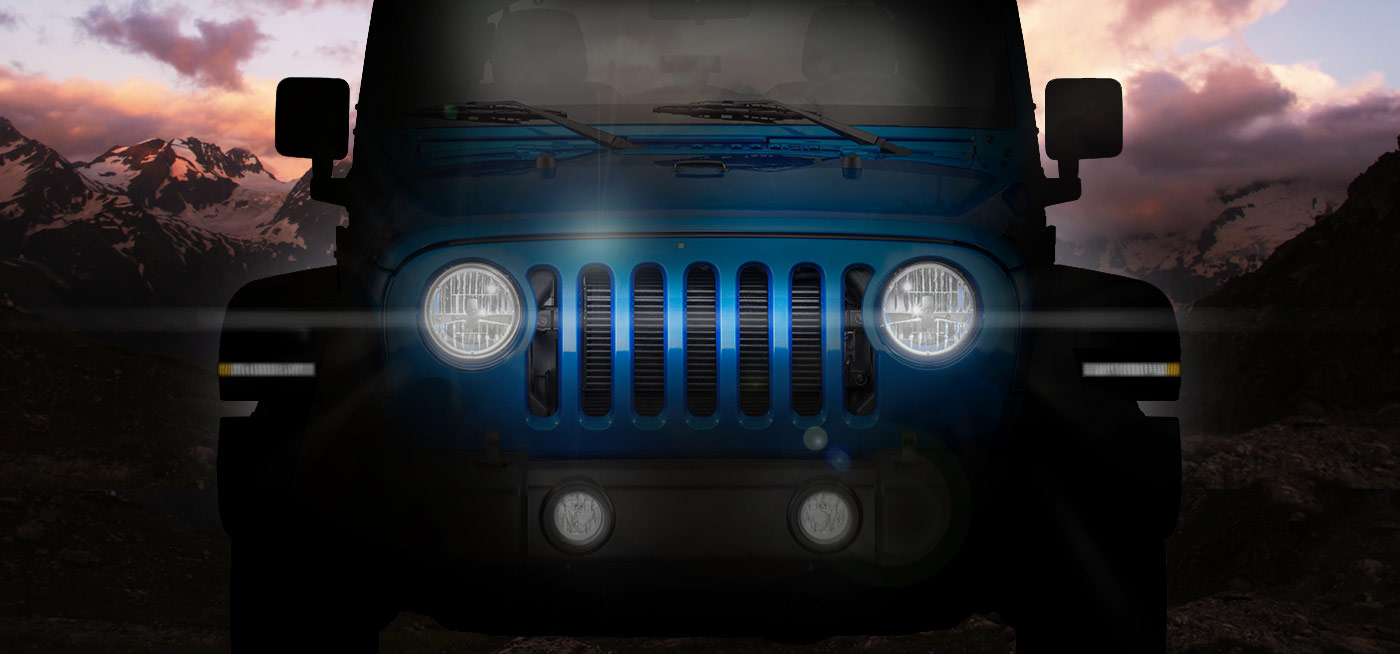 ROADMAP
September 1, 2017: 2018 Wrangler JL Sales and Press Launch
October/November 2017: 2018 Wrangler JL Order Banks Open
November 13, 2017: 2018 Wrangler JL Production Begins
Note - dates are unofficial and sourced through FCA contacts.
ANNOUNCED AND POSSIBLE JL WRANGLER FEATURES:
New ZF 8 Speed Transmission
2.0L "Hurricane" Turbo Engine
3.0L Eco Diesel Engine
Upgraded 3.6L Pentastar V6 Engine
New fourth-generation Uconnect 8.4" navigation system with Apple Carplay and Android Auto
Interchangeable soft / hard top
Power softtop
True 3-piece hardtop
Optional hardtop glass panel
New Next-Gen Dana axles with smaller pumpkin and stronger gears
VEHICLE OVERVIEW
The 2018 Jeep JL Wrangler is perhaps as anticipated a vehicle as the brand has ever created. It is not just a simple refresh, mind you. This model is a full-on redesign – only the third in Wrangler history - with all new bells and whistles that seek to continue the legendary Jeep's 4x4 capability, while balancing the requirements of modern day driving. While many of the 2018 Wrangler's features are still under wraps, what we do know so far seems to indicate Jeep has certainly hit that mark.
Perhaps the biggest news regarding the 2018 Wrangler is for something Jeep didn't do. Jeep did not change out the solid axles for an independent suspension. Rest assured, this vehicle will arrive with the same solid axle design it has always used. However, one of the biggest changes for the 2018 Wrangler will be an all-aluminum hood as well as aluminum doors. This is a design change implemented to shave weight from the vehicle and help it hit US Governmental miles-per-gallon requirements. But adding aluminum to the vehicle is not the only design overhaul. New axles, transmission options, engine choices, tops, grill design and windshield angle all are widely expected for the 2018 Jeep Wrangler.
EXTERIOR DESIGNS/STYLING
Overall, from the spy photos around, we know the body design is not changing with the next-generation Wrangler. Jeep is already on record saying they do not want to change the look at all, preferring to keep the same iconic site line that has defined the brand for generations. From what little the photos do show, the Wrangler's hood will be somewhat longer than the current generation, which is consistent with Jeep's plans to incorporate a larger 8-speed automatic transmission. It also most likely will have a vent that possibly will provide additional airflow for optional four-cylinder turbo and diesel engines.
Rumors abound the 2018 Wrangler windshield, which features a more raked-back angle, will no longer fold. This is a trait current Wrangler owners love, but most never use, so it looks like Jeep is doing away with that choice, however they have not confirmed. Additionally, the new front grill has more of a 'kinked' angle in the top portion similar to the older YJ Wrangler, while adding clear LED turn signal light strips into the fender flares. The new Wrangler will also arrive with Renegade-inspired taillights, featuring the 'X' design.
AXLES

Like we mentioned before, the 2018 Jeep Wrangler will continue using the long-standing front and rear floating solid axles, but will apparently incorporate technology from Fiat Chrysler's former Ferrari brand to make up a stronger new Dana axle with a larger 12-bolt bolt pattern, but with smaller/lighter housings and assembly. With the exception of a few early 2007 Wranglers, Jeep has used a Dana 30 front, Dana 44 combination in most of its vehicles (Dana 44 front and back in higher end versions) but with the new set-up Jeep is hoping to pull off a major upgrade for fuel economy and off-road performance alike.
ENGINE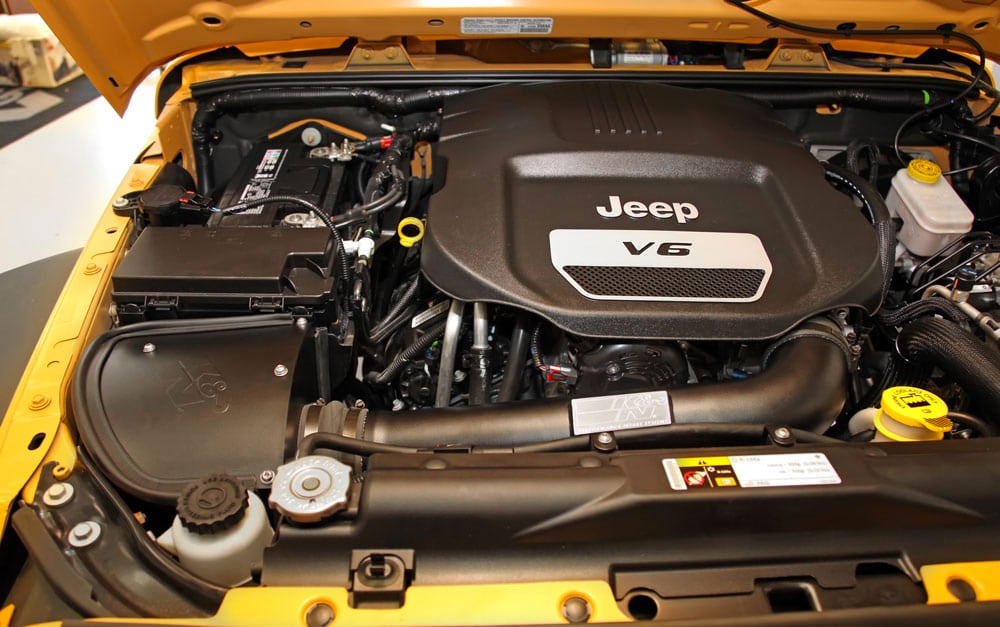 Since 2012, Jeep Wranglers have utilized the award-winning 3.6L Pentastar engine that pushed out 285-hp and 260 lb-ft of torque while also boosting fuel economy over previous editions. By all accounts, the Pentastar will return for the 2018 Wrangler as a standard option engine, but will arrive as an upgraded version to mate with the newer transmissions. However, Jeep has not announced power, torque, or mpg figures yet.
Besides the Pentastar, Jeep has announced other exciting engine options for the 2018 Wrangler which includes a 300 hp 2.0L Hurricane Turbo Engine, and a 3.0L EcoDiesel based off the Grand Cherokee and Dodge Ram 1500. Jeep fans have long clamored for a production diesel engine which would be perfect for many in the off-road crowd because of its low-end torque, as well as the daily driver crowd because of its boosted fuel economy.
One other option, a light-hybrid engine, is also on Jeep's wish list and may be available a bit later in the new-generation Wrangler's production run.
TRANSMISSION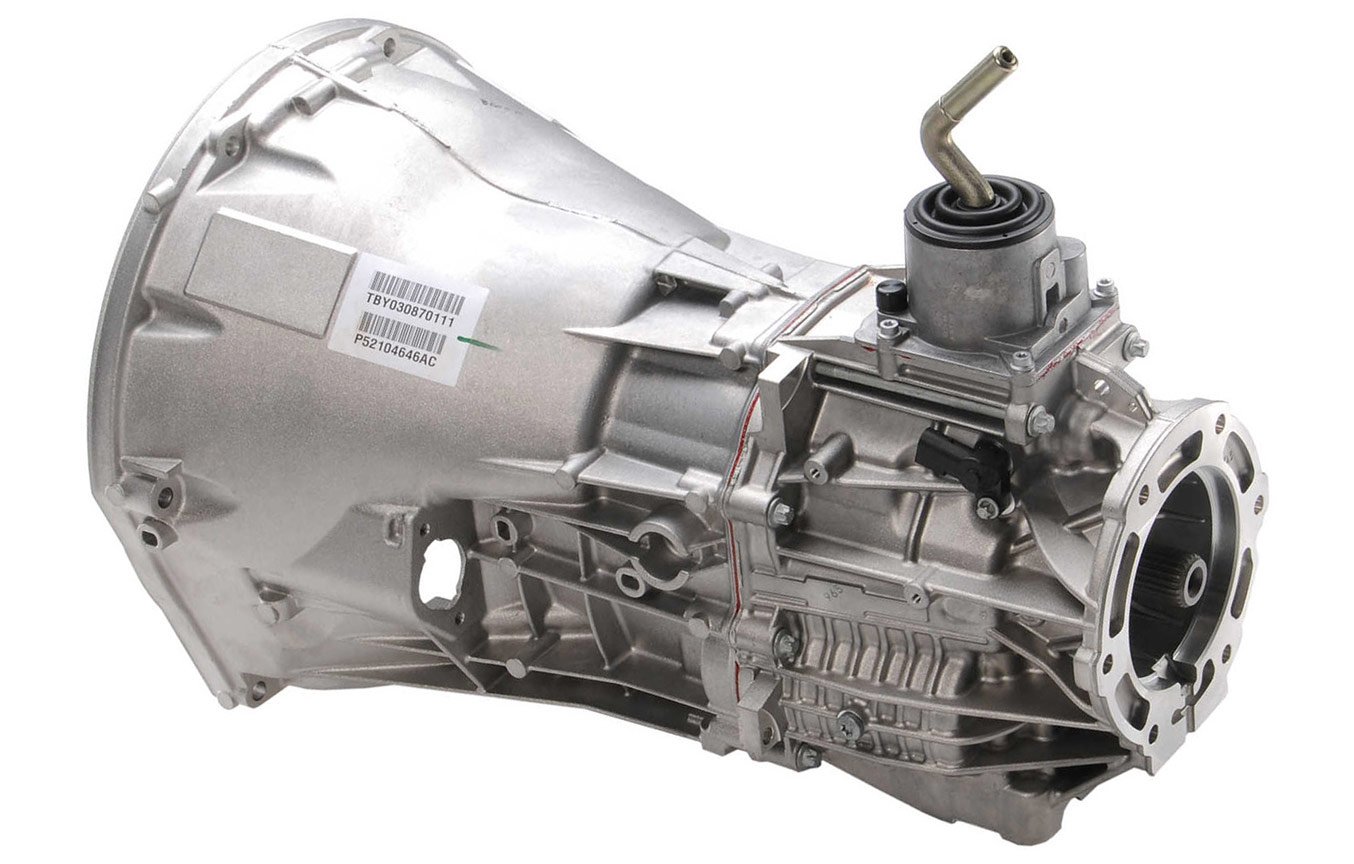 Despite some claims the 2018 Wrangler would only offer an automatic transmission, it now appears Jeep will provide a six-speed manual as well as an eight-speed automatic as transmission options. Older Wrangler editions utilized a five-speed automatic, but Jeep turned to German supplier ZF Friedrichshafen for its new transmission option. The partnership produced an eight-speed automatic similar to what current BMW 7-series vehicles utilize. This should result in better fuel economy, as well as off-road performance, for the 2018 Jeep Wrangler.
TOP OPTIONS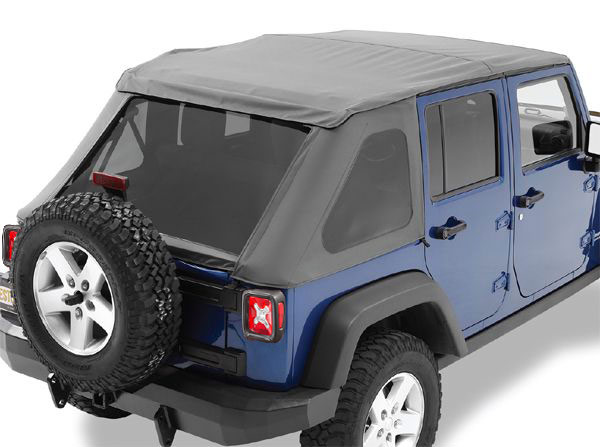 Its distinctive tops, both hard and soft, have defined Jeep vehicles for generations, and for 2018 it looks like Jeep is planning to make some serious design changes to both. While Jeep has not officially announced its top intentions for the JL, it appears soft tops as we currently know them will look totally different. Rumors are the new Wrangler soft top could be zipperless with removable panels, or even electric-powered for simple up/down capability.
For hard tops, rumors suggest the 2018 Wrangler will have two integrated options: the first a panoramic sunroof glass hardtop roof similar to the older Liberty 'Skytop', and second a 'true' 3-piece removable version that also looks to have a unique folding-back glass design.
The glass sunroof hardtop would give riders the ability to appreciate the vehicle's 'openness' and enjoy surrounding scenery in a quiet cabin without having to actually remove the top. No word yet, though, if this top will actually be removable should that desire arise. The 'true' 3-piece hardtop would actually be a permanent roof structure that features pop out top and side panels to help the vehicle improve its structural rigidity and crash safety. This modular design makes sense if rumors about the JL no longer having sport bars is true. This top may also include a new fold up back glass application that would fold the glass all the way up and over the roof, where it could clip in and be left open while driving.
INTERIOR STYLING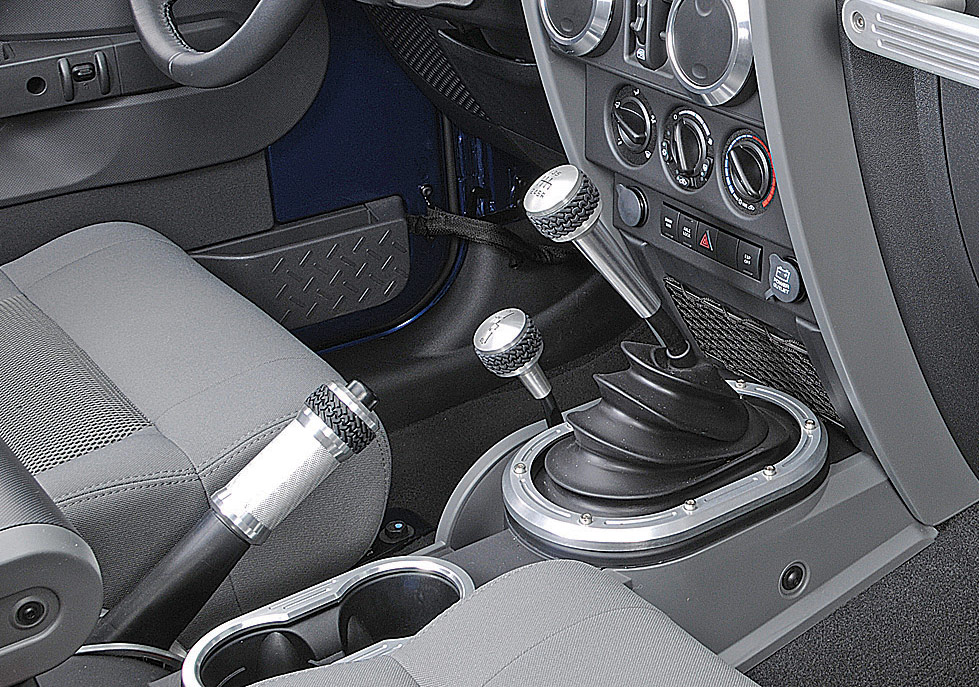 Not much has emerged yet from Jeep regarding the 2018 Wrangler's interior look, but from what news is currently out there, it most likely will not change much. After all, why fix something that really isn't a problem. One thing we know is the 2018 Wrangler will surely launch with a backup camera as all vehicles are required to include them starting next year.
Also included will be Jeep's revamped infotainment system – the 4th generation Uconnect with 8.4" touchscreen, that provides navigation and functionality for both Apple CarPlay and Android Auto users. It appears the cabin area will be slightly more roomy as well thanks to those thinner aluminum doors.
Finally, although Jeep has not provided an answer yet, it looks like those doors will still be removable as spy shots have shown exterior-mounted hinges similar to current Wranglers.