by Devyn Schulte
Quadratec Staff Writer
The best Jeep tire isn't merely a brand or size, but is the kind of rubber that is going to match your most frequent driving environment. So before you go looking at a tire brand that was recommended by a friend, or place an order because that tire you saw on the Internet looked nice, here are some tips and difference that will make choosing your next tire set easier.
If your Jeep currently has conventional street tires, or still the factory tires, but you plan on driving the occasional mild trail, you may want to consider upgrading to an all-terrain style tire. As that name implies, it is a tire style that provides a fair amount of traction in most off road environments, without making huge sacrifices to handling on pavement. Nor will it crank up the noise factory during every day driving. However, it is worth noting that these all-terrain tires typically use somewhat softer rubber compounds than factory (or street) ones, and have more aggressive tread patterns. Both of these are certainly factors behind that improved off road traction, but can contribute to faster tread wear.
Similarly, mud-terrain tires provide significantly more off-road traction than conventional factory rubber, but also even boots traction over all-terrain tires. In fact, mud-terrain tires are normally the choice for anyone who spends more than a little time on the trail. These tires use very soft rubber compounds and have extremely aggressive tread patterns that all helps shovel mud and other debris out of grooves, in order to give the serious off-road driver plenty of grab on the trail. Consequently, this does contribute to faster-than-normal tread wear and a large amount of road noise against both factory and all-terrain tire versions.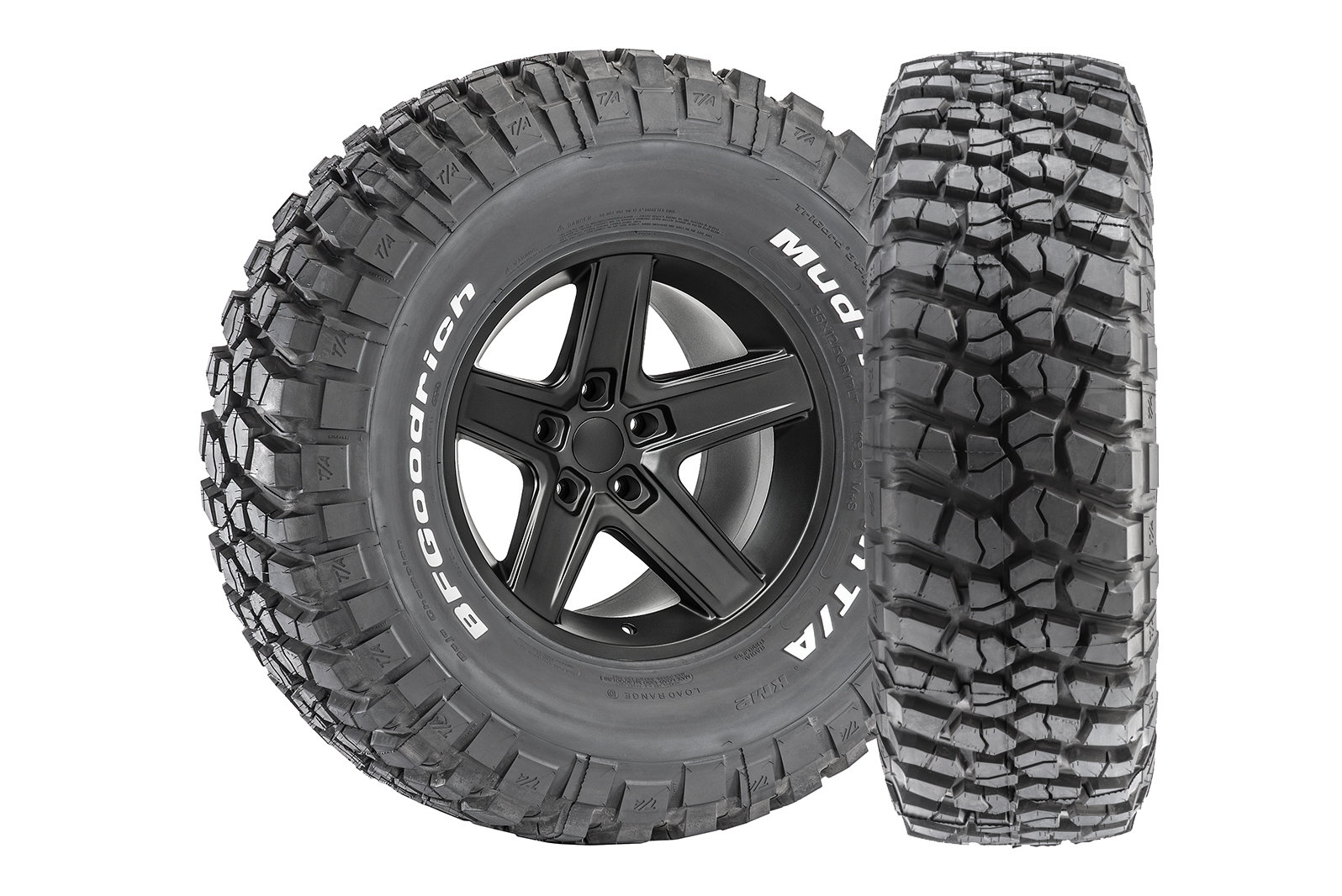 Now, some people choose to tolerate these on-pavement characteristics in order to have maximum traction on the most serious trails. However, not all mud-terrain tires are created equally. Some are designed to have superior performance in specific environments such as deep mud, snow, sand, rocks, or a combination of all four. So it's worth paying close attention to the manufacture's description and user reviews in order to decide which specific tire will perform best in your off-road environment.
The final style is bias-ply tires and this term refers to the overall construction of the tire. Unlike normal radial tires that use cords and steel belts to provide sidewall stiffness and tread stability, bias-ply tires use a crisscross pattern of nylon cords. This means the sidewall and tread are similarly constructed and have more layers than a typical tire.
Because of this construction technique, bias-ply tires are generally much more puncture resistant than any other tire type out there, and easily conforms to uneven terrain. This type also allows for tread patterns that extend onto the sidewall. One other huge advantage is the ability to have extremely aggressive tread patterns that self-clean dirt from between the tread lugs at very low speeds. All of these factors combined to create the potential for huge amounts of off-road traction.
Bias-ply tires do have their drawbacks though. The bias construction leads to higher rolling resistance on pavement, generating excessive heat, which wears out the soft rubber compound extremely fast. The faster the tire rotates the more heat is generated, so highway driving is not recommended at all for those with bias tires. Aside from that, bias-ply tires also tend to have very poor handling on pavement - even at low speeds. The lack of steel belts and cords lead to a very poor steering response. So this type of tire is best reserved for those who trailer their Jeeps to the off-road location, and do not use on pavement at all.