by Matt Konkle
Quadratec Channel Editor
The vast red rocks of Moab, Utah, host plenty of awe-inspiring trails that nearly anyone with a drop of off-road blood in them drools over. This is true pretty much whatever time of year you choose, but is especially relevant during the week right before Easter, when hordes of Jeep owners descend on Moab for Easter Jeep Safari week.
It is a tradition officially in place since 1967, with this year's event celebrating 53 years of rock crawling excellence.
And while not as long, it has also been a tradition for many years for Jeep to send numerous concept vehicles out to Moab. You know the ones we're talking about. The ones with names like Crew Chief 715, Sandstorm, Trailcat, Shortcut, among a host of others over time.
For the past few years, as Jeep has transitioned Wrangler into a new generation, as well as shepherded a truck back into the marketplace, many of its concept vehicles have played off that theme—providing subtle hints or calling attention to different aspects that make the vehicles extra special. Luminator and Safari come to mind.
This year appears to be no exception, as Fiat Chrysler Automobiles Tuesday released two concept images that appear to highlight its latest release; the Gladiator.
The first is a badged as a J6 and lights up the frame in a metallic blue with all the trimmings of a JL Wrangler front. However, we're guessing this isn't a JL-type concept, but a two-door truck—remember it is not April Fools Day—as the way the roof is cut behind the door and the above auxiliary lighting sits. It may even be an older 80s-style metallic light bar behind the cab. Perhaps similar to the old J10 Honcho Jeep truck, just with updated Gladiator features. We also wonder about that front grille, and whether it will have the JL-style or harken back to something like the Crew Chief 715 front. We'll have to see.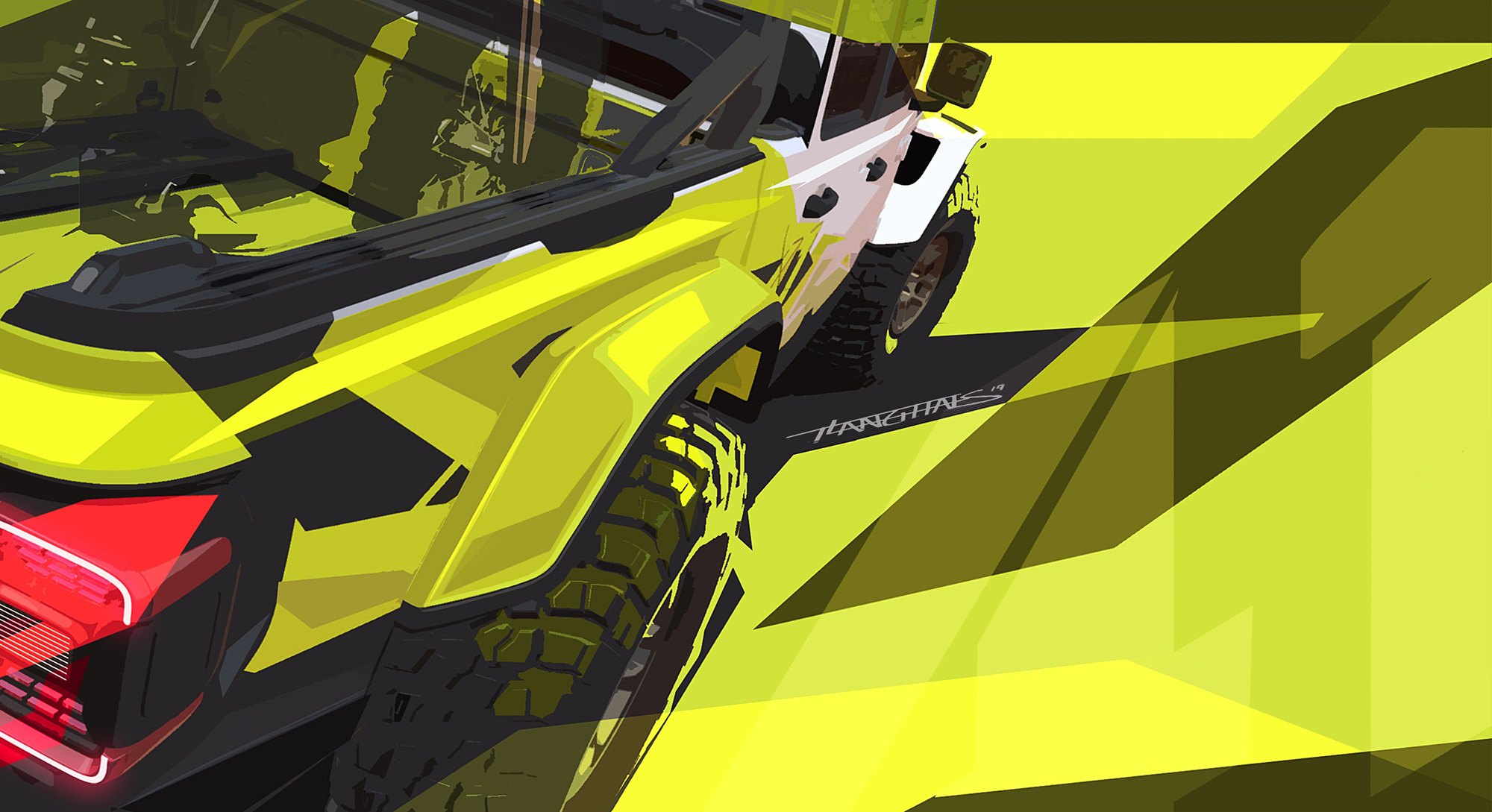 The second concept doesn't show off a name, but our money is on some sort of desert racing version of the Gladiator. Perhaps like the Hercules-type concept that we covered here. You can see a different-style vent on the back of the fender flare, and it appears to also have a roll cage built into the rear bed, along with knobby (we're guessing) mud terrain tires.
If Jeep follows its previous concept reveal game plan, we'll see more and more about these two vehicles, as well as the rest of the EJS Jeep concept line-up, over the next week.
Easter Jeep Safari week officially begins April 15.